Anyone who is updated with the happenings in the showbiz world has, at some point in their lives, heard about one of the most followed couples in the world, Victoria and David Beckham. David Beckham is a famous professional soccer player who played for Manchester United in England and had a contract with L.A. Galaxy. At a very young age, he already showed mad skills in the soccer field, winning the Bobby Charlton Soccer Schools National Skills competition, flooring most of the kids his age. By the age of 20, he was already a starter of Manchester United.
While David had an athletic childhood background story, Victoria on the other hand was more inclined with arts. She studied ballet when she was young and pursued dancing at Laine Arts Theatre College. She became one of the members of the group Spice Girls and was famous for the name Posh Spice. David and Victoria started dating in 1997 and instantly became the most followed couple in all of Britain.
Athletic Entrepreneur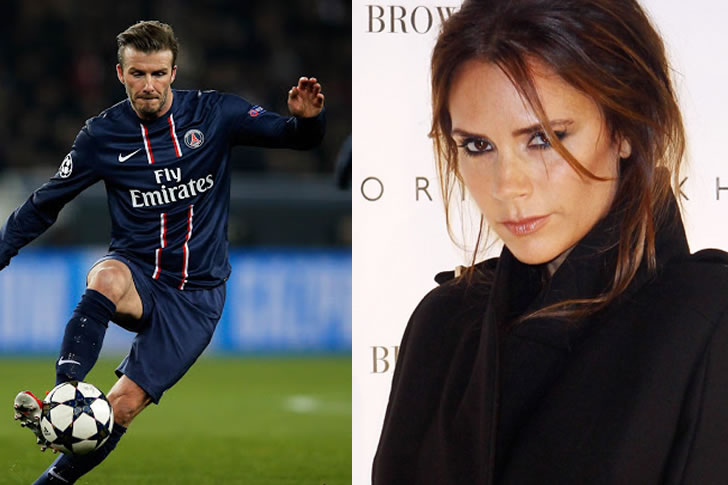 With David's successful soccer career and Victoria's stardom and flourishing career in fashion designing, they are estimated to have $900 million net worth, which is $300 million more than the Queen's. Their investments are said to be on various businesses such as Victoria's fashion stores and their real estate properties. They are also big on events, extravagant vacations, and luxurious high-end cars. Victoria alone has a grand amount of money in her bank account which is estimated to be $450 million. These are all sourced from her Spice Girls days and her now flourishing business.
David, on the other hand, has accumulated his wealth through his successful soccer career. He signed a contract with Manchester United when he was just 16 years old and had a long-running affiliation with them. His credit score continues to go up with deals after deals that came his way. He signed a contract with Real Madrid which is worth $41 million, in 2003. The Beckham's rented a huge house with five bedrooms in Spain before they eventually moved to the United States for his contract with LA Galaxy which is said to be amounting to $250 million. He also has his own brand of whiskey and owns an expansion franchise of MLS, Inter Miami.
Strong and Independent Spice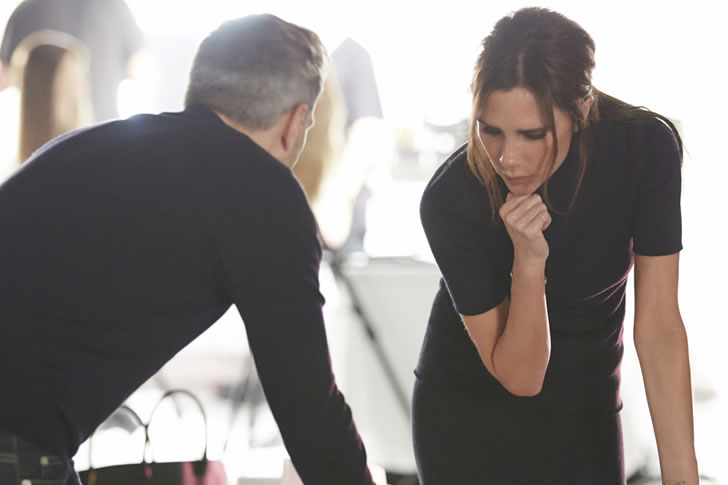 Meanwhile, Victoria didn't depend on her husband's credit cards because she has been making a name of her own. She is considered one of the most influential people in Britain. Her life as a Spice Girl had a great impact on her popularity. Their albums had topped the Billboard chart and they even released a few Billboard Hot 100 singles, in which three made it to the top 10. The girl group also had a film in 1997, Spice World which was said to have sold $100 million tickets and DVD sales worldwide. They also had multiple endorsements and product sales with Spice Girl dolls, perfumes, and the like.
With her skyrocketing degree of fame, Victoria was estimated to be earning $75 million per year as Posh Spice. The girl group eventually went their separate ways and Victoria continued her career as a solo artist. Having to enjoy her career in the music industry, she decided to venture into fashion, pursuing her long-term interest in fashion designing. She debuted in London fashion week as a model for Maria Grachvogel, and later on, became Dolce and Gabbana's British Ambassador. In 2006, she started her own clothing line, sunglasses, and perfume business while continuing her modeling career. Her clothing line debuted in New York Fashion Week and received great feedback from the people. Her business investment has been doing pretty well, her Victoria by Victoria line even became a staple in the fashion industry up until now.
In 2015, Victoria was awarded Glamour Woman of the Year, which was her second time winning the award. In her acceptance speech, she gave credit to her roots, where she came from, and thanked the Spice Girls and Girl Power. Her earnings continue to grow with her success in the fashion world. Her business is estimated to be worth $133.4 million in 2017. Her flourishing business combined with the image rights of David, their family had about $24.3 million in their bank accounts between the years 2016 and 2017. That is about $500,000 a month that each of them received in the span of 2 years.
Despite the extreme wealth and highly coveted lifestyle, the Beckhams never forget to give back to the community. Victoria is an ambassador of UNAIDS International Goodwill and David is a UNICEF goodwill ambassador himself. They are really an admiring self-made couple. Indeed, these two are a real power couple.
Next to Royalty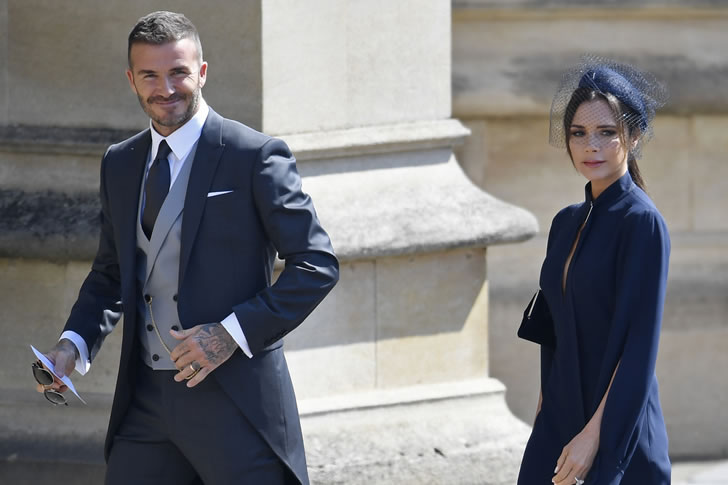 The Beckhams' fame and fortune made them one of the closest families to being royals. With that incredible amount of money, they also live lavishly, because, well, they can. They have an extravagant lifestyle matching their credit scores that are through the roof. The couple even attended both royal weddings of Prince William and Kate Middleton and Prince Harry and Meghan Markle's. David and Victoria also attended multiple Met Galas and got together with high-profile celebrities. The whole family is often spotted watching various sports events with the best seats. That's why their royal-like name for their mansion "Beckingham Palace" is very fitting.