Celebrities And Their Lavish Listings
Celebrities, as they go by name and luxury, keeps them untamed. Well, for most of them. Whether born into fame or fought tooth and nail to get to where they are, there's no denying that these celebrities have been unceasingly hustling hard, which is why they can spend their millions. Celebrities make lavish investments in houses, acres of land, apartments, lofts, condos, and the list goes on – so check out these unbelievably ridiculous celebrity listings!
Basinger Wonderland
American actress, Kim Basinger brought real estate investments to the next level. Along with other investors, Basinger purchased an entire township. Yes, you heard that right, an entire town. In 1989, she purchased the entire town of Braselton in her native land Georgia for $20 million. It would've been a great plan, wanting to transform her hometown into a mini Hollywood with major film and recording studios, theme parks, and shopping centers, but the plan all went up in smoke. Basinger and her co-investors had to auction the property and the actress filed for bankruptcy. While that was a huge dream for Basinger, Katy Perry and Ashton Kutcher had an even bigger dream in mind that is out of this world—literally.
On Space and Cafés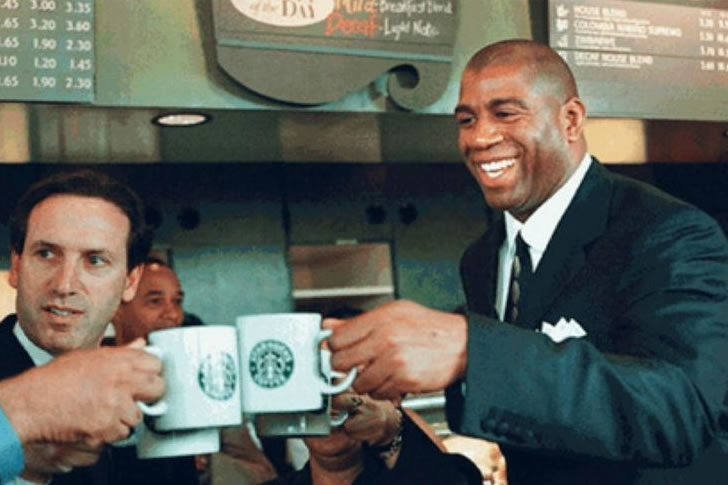 Perry and Kutcher took their lavish spending to another level when they bought space tickets—Perry for then-husband, Russell Brand, and Kutcher, for himself. Yikes! Well, that was a smart move, if you ask me, considering everything going on in the world right now. I wonder if any of them have made arrangements with moving companies for when they decide to officially move out of this planet.
Professional basketball player and former Laker, Magic Johnson, on the other hand, had a more serious and smart take on spending his millions. Earvin "Magic" Johnson founded a billion-dollar corporation in 1987 called Magic Johnson Enterprises, which invests in numerous companies. So far Johnson has bought 300 chains of the world's largest coffee company, Starbucks, but had to sell them later on. Currently, the basketball player still owns 30 Burger King branches, and who knows what else this basketball player and business tycoon in the making has in mind. We're just going to have to wait and see where his passionate skills at investment planning will take him.
While there's that, the great Mariah Carey opted to spend her dough in spoiling her kids, giving them a sweet taste of their Momma and Papa's millions— a literal sweet taste.
Sweet tooth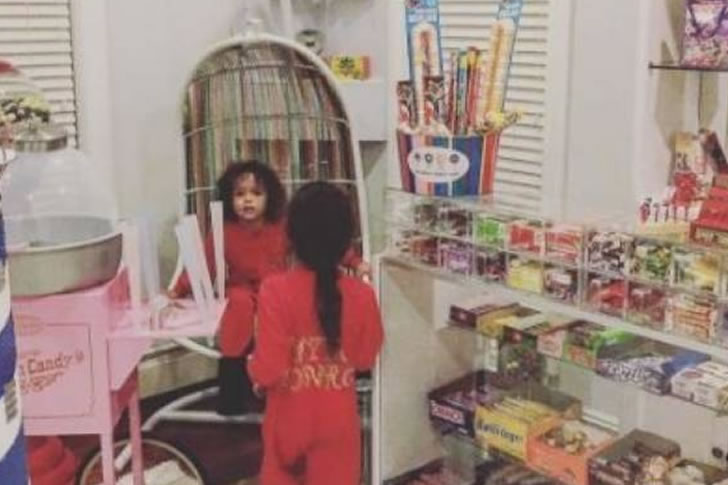 Mariah Carey together with then-husband, Nick Cannon, spoiled their kids with their own candy room with an insanely huge supply of candies arranged as if it was an actual candy shop. Cotton candy making machines, huge lollipops, a gumball machine, and probably everything else you can think of! Fingers crossed that the couple also put in a lot in home insurance in case these kids get a sugar rush. Maybe they could get an advanced appointment to the dentist and get those kids' teeth checked and schedule a regular check-up or else the tooth fairy might get a little busy.
Soundcheck, 1.. 2..3! Humidifier, 1.. 2 million!
But have you also heard of Celine Dion's ridiculous and impulsive buy? The Canadian chart-topper, well-known for her song My Heart Will Go On, which was the theme song for the movie Titanic, had a very expensive humidifier installed in her room during her three-year stay at Caesars Palace in Vegas. The humidifier, which amounted to $2 million, was said to keep her vocal cords warm and preserved as well as preventing her skin from drying out due to the warm desert climate. It may be a ridiculous expense for most people, but for the singer, it's a great investment!
The Dog Mansion
While most celebrities have been ridiculously investing in their future, their kids, and their personal needs, Paris Hilton has been investing and spending hundreds and thousands of dollars on her dogs. Hilton has reportedly spent $325,000 for a two-story and 300-square-foot luxurious mansion for her dogs. The mansion also features a balcony, a crystal chandelier, and designer furniture. Now, I wonder who does the household work in that mansion. Is it her dogs who personally do the woofing, oops, I meant roofing? Either way, I've never wanted to be a dog so bad in my entire life.
Bathing on Gold
Donald Trump, on the other hand, had his own ridiculous take on lavish spending on his "personal" needs. Trump has reportedly installed a complete bathroom made of gold in a jet. That's some pretty serious lavish spending right there, Mr. Trump. But, well, he is the President of the US, so anything and everything is possible for the man. I just hope whoever does the plumbing services in that bathroom will also be paid with gold.
How ridiculous can ridiculous these get, even for celebrities? I bet you a million dollars it's all going to get more ridiculous from here because these celebs are just getting richer by the minute!