Celebrities And Their Mini-Me's, How These Mini's Get A Taste Of Luxury
Designer clothes, luxury cars, flashy diamonds, fancy and lavish vacays, and believe it or not, body parts with insurance—that's pretty much how life is for every celebrity walking this planet. Whether born into fame or worked their way to get to where they are, celebrities just make life look so effortless—with their perfect hair and make-up that never seems to cake – and even their kids! Is being a celebrity genetic or what?! I guess if the celeb parent looks amazing, it should be the same for their kids. It just makes us wonder how these celebrity parents have been lavishing their kids.
On Clothes and Arts and Adventure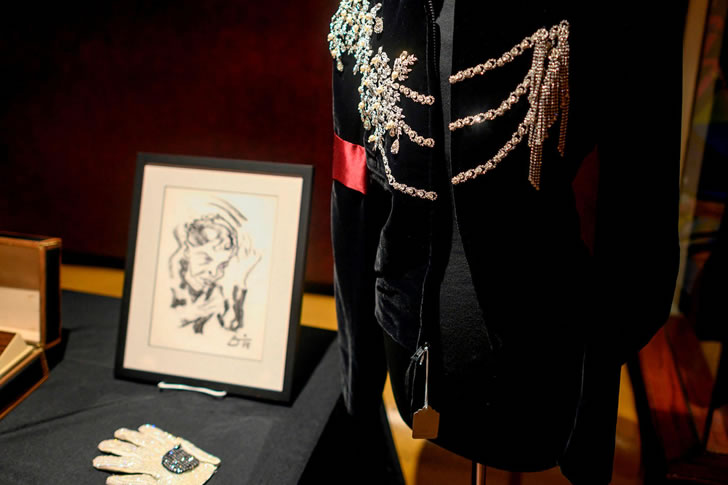 Let's take a look at Mr. and Mrs. West. In 2019, it has been known that Kim and Kanye won the bid for one of Michael Jackson's jackets at Julien's Auctions' Icons and Idols: Rock N' Roll event in New York. The jacket, which has been bid the highest at $65,625 by the West's, was given to North West as a Christmas gift. Kim wrote on Instagram that North is a huge MJ fan and that North was so grateful and excited when she got it as a present. Way to go for keeping that MJ electricity going, Kimye! Considering North is just 7 and evidently too small for the jacket, Kim also wrote that they had the jacket "tacked up" so North can wear it and they could have it untacked when she grows older and so have the jacket her whole life.
The Beckhams, on the other hand, have a classier artsy take on spoiling their kids. Daddy's Girl is a piece they had commissioned artist Damien Hirst to do for their daughter Harper. It is a huge heart with quaint, colorful butterflies inside, which has an estimated worth of £600,000. David said that they named the piece "Daddy's Girl" proceeding to explain in an interview with Vogue that he is still amazed to have a little girl and that when he changes her nappy, he is still amazed that it's a girl. I wouldn't be shocked if Harper decides to take a degree in Fine Arts when she grows up!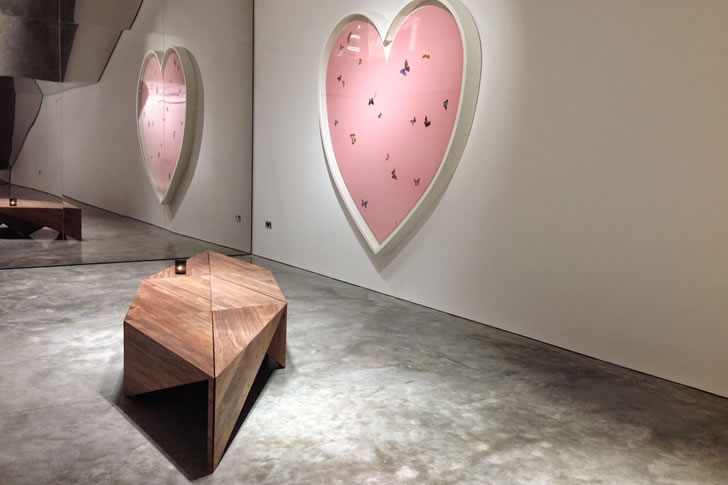 Guess who shares the same passion as the Beckhams? Sandra Bullock. The Blind Side actress gifted her then 1-year-old son, Louis, a $14,000 Warhol called "Peaches". The piece was purchased by her agents at an amFAR gala in Los Angeles, California from which all proceeds went to fund research on AIDS. Well, talk about starting these kids young!
All credit would surely go to these celebrity parents if these kids make it big in the field of arts! While Beckham and Bullock share the same penchant for arts, it's adrenaline rush and luxury cars that are the common denominator between dads Billy Ray Cyrus and Sean "Diddy" Combs. most popularly known as P. Diddy.
Billy Ray Cyrus gifted daughter Miley with a $24,000 Cam-Am Spyder motorcycle for her 21st birthday, with her initials on the three-wheeled bike, according to People. P. Diddy, on the other hand, spoiled his son Justin with a $360,000 Mercedes Maybach when he turned 16 years old. I hope Cyrus and Diddy have called their insurance companies before these kids hit the road and feed their thirst for adrenaline!
While most of these celeb moms and dads lavished their kids with fancy clothes, timeless pieces of art, and adrenaline-pumping presents, some opted to go for real estate.
From Playhouse to Apartments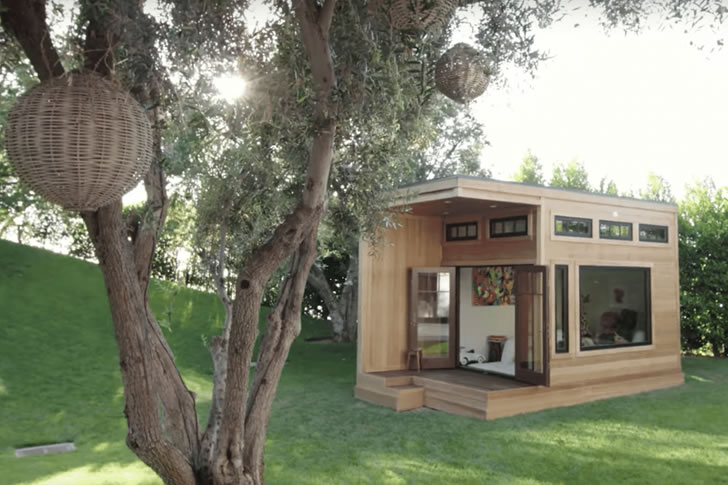 We have Scott Disick and Kourtney Kardashian. The former couple has designed and built an entire modern playhouse for their children—Mason, Penelope, and Reign. Although it's just a playhouse, it's a start for these young ones. Kourtney revealed that she used her childhood books, quaint vintage furniture, and soft sheepskin rug to make a home out of the playhouse. Scott, on the other hand, said he built the playhouse after a hotel in Baja—both ideas giving birth to the playhouse their kids now enjoy. What a great way to teach kids to be independent than to give them their own playhouse, right?! Hmmm makes me wonder if Mason does the roof repair though.Another doting parent, Sir Elton John indulged his then-infant son with a £1.3 million apartment. The apartment, which is right next to his own and comparatively smaller than his, was transformed into a nursery with full-time nannies. Talk about being just a kid and already moved out! Definitely saved up from expenses for moving companies!
But it was Tyrese Gibson that won this special round of lavish spending. Gibson spoiled his then 8-year-old daughter Shayla with her own private island! He has disclosed any information regarding the island though, where it's located and how much he paid for it. But he did say that the island was called "Love Island".
When parents get their children's health insurance plan, we would automatically think that these kids are well taken care of, but these celebrity parents really outdid the norms of society. With all of that being said, I guess it's safe to say that there's no other love than a parent's love! As the great Chuck Palahniuk once said, "First your parents, they give you your life, but then they try to give you their life."