Celebrities That Started As On-screen TV Couples And Turned Into Real-life Couples 
Some don't like the ring of dating coworkers that most companies made sure, to the degree of having it written as one of the organization's general, if not a golden rule. However, this rule may not apply to T.V. projects, let alone in probably all Hollywood or media-related companies. While this is true, we guess actors, most especially, can't help but naturally fall for their co-actors on set. With all the long hours and emotional investment they put in their work, it'll be hard not to follow-through, especially when it comes to love. To prove our point, let's browse through 10 of our favorite T.V. series and see how the stars in the show did.
1.JOHN B. AND SARAH
The new T.V. series Outer Banks got people hooked when they debuted their season 1 series on Netflix. In June 2020, Chase Stokes and Madelyn Cline announced that the co-stars, who also share a love story in their credit roles as John B. and Sarah, confirmed that they are dating.
2.BETTY & JUGHEAD
In 2017, shortly after Riverdale began airing, co-stars Reinhart and Sprouse started dating in real life. Two years later, news broke out that the two split, but thank goodness, Reinhart confirmed that they got back together two months later. You would think their relationship would be as strong as their characters' in the T.V. series, but they ended things this year.
3.DAN & SERENA
Even though their Gossip Girl love story as Dan and Serena were short-lived, Blake Lively and Penn Badgley turned into real-life couples and dated from 2007 through 2010 and broke fans' hearts again with their split.
4.LILY & RUFUS
As Kelly Rutherford and Matthew Settle share an on and off love story for their credit roles in Gossip Girl, fans have always rooted for Lily and Rufus to come through. These two never really confirmed that they ever did date, but they remained extremely close throughout the show. Social media photos also suggest they probably have dated on and off for years.
5.JON SNOW & YGRITTE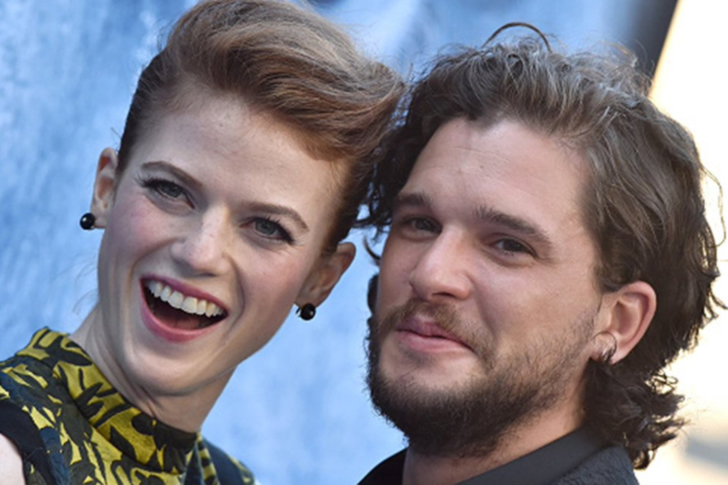 Game of Thrones co-stars Kit Harington and Rose Leslie fell in love on the set. Despite the untimely death of Ygritte on the series, these two remained strong in their relationship and finally tied the knot in 2018.
6.PENNY & LEONARD
Well, when The Big Bang Theory debuted in 2007, co-stars Kaley Cuoco and Johnny Galecki dated each other the next year after. For two years, they kept their relationship very private. But things ended, but they remained good friends to such a degree that Galecki made it to Cuoco's wedding to Karl Cook in 2018.
7.SETH & SUMMER
Back in 2003 through 2007, The O.C. was a hit T.V. drama series with high ratings, which credit partly to the success and the chemistry of the cute couple, Seth and Summer. Many became fans of their on-screen and also their off-screen love team. Rachel Bilson and Adam Brody dated in real life that almost lasted the same as the show's duration, eventually ending things in 2006, which broke the hearts of many fans.
8.BROOKE & LUCAS
One Tree Hill's favorite couple Brooke and Lucas were such a success on T.V. that Bush and Murray got pressured to the degree of taking their off-screen relationship to the next level. After all, they were truly in love. So they got married, but five months later, they got separated.
9.JOEY & PACEY
In Dawson's Creek, a hit teen T.V. drama series in 1997, Joey and Pacey shared a rollercoaster relationship, and so did co-stars Holmes and Jackson, off the screen. However, they did not last long but remained good friends throughout the years.
10.FINN & RACHEL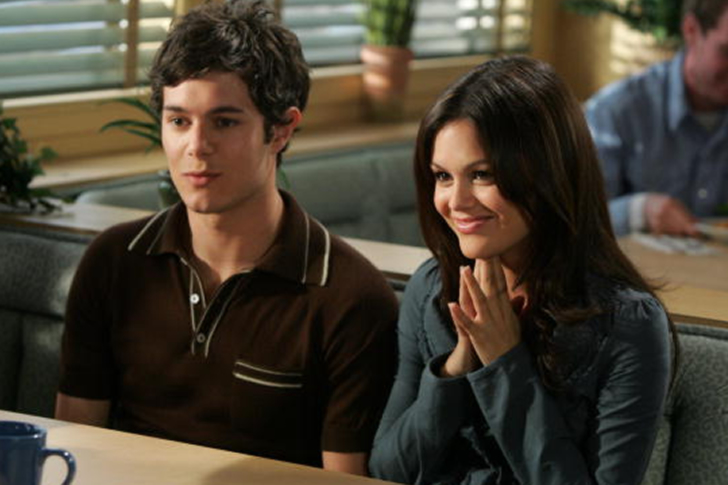 Glee became a hit musical teen series back in 2009 through 2015, and co-stars and on-screen lovers, Lea Michele and Cory Monteith shared an on-off relationship behind the camera until his death in 2013. Their roles in the show pretty much inspired many people to sing their hearts out.