What About Adele's 7-stone Weight Loss? 
Last May 2020, Adele did something outrageously shocking for her birthday! She responded to her fans and followers' birthday greetings with an updated photo of her in her black mini-dress, which shook the world even in the midst of the pandemic.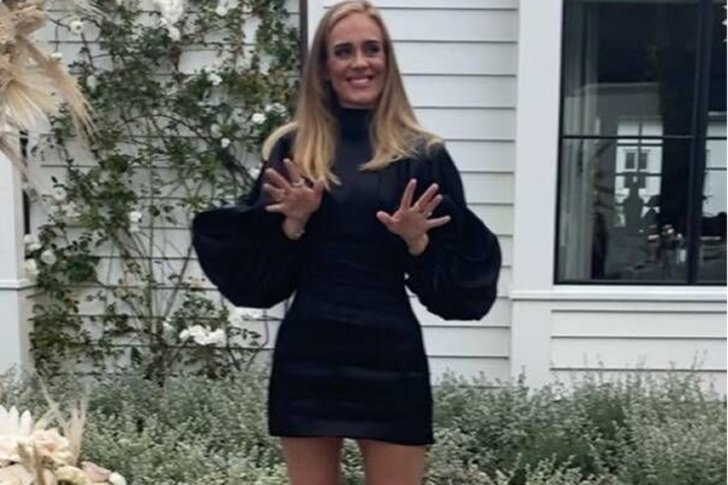 Adele rose to prominence shortly after graduating from her performing arts degree in BRIT School in 2006. A year later, as if she can't help it, the singer started amassing music awards and accolades for her first release. Even more impressive, she soon released her debut studio album 19, which certified platinum in the U.K. eight times. It was a sure success for her first credit album and established her promising career. Her next album surpassed her first and was even more amazing!
More than a decade after her grand slam entry into the world's pop music platform, here she is again in 2020, marking another grand slam as we enter the starting year of a new decade. However, this time, she made a statement not with her musical gift but with her mind-blowing unrecognizable look!
Finally, Adele's secret to her mind-blowing slender new look is out, and the credit goes to her seven-stone weight loss program, designed and programmed for her by her personal trainer Pete Geracimo.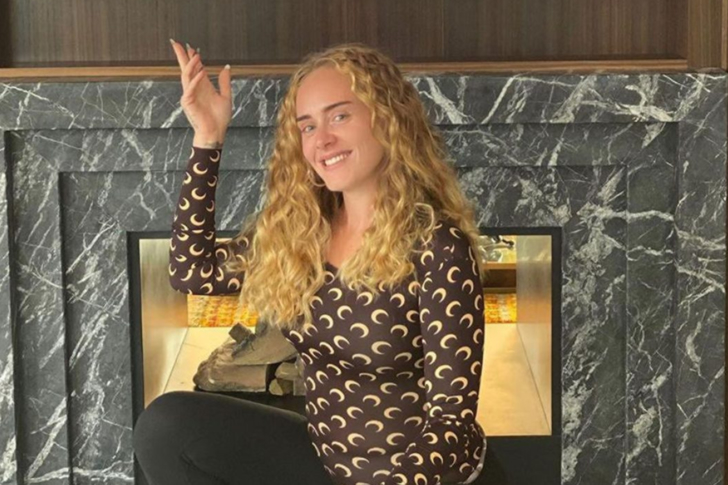 The showbiz industry may still be in shock about her weight loss, but let's take a look into her journey as Pete gives us an overview.
Contrary to what others think of Adele's degree of measures taken to lose weight, she went through the seven-stone weight loss not because she wanted to look skinny. If we look deep into her whole journey, we all will find that it has more to do about her son Angelo.
So if you think Adele is obsessing over her image, just know that her son has always been the heart of the singer-songwriter's long-standing desire to lose weight. Her trainer Pete Geracimo reveals some more about the artist's weight loss journey.
In recent months, the trainer's social media profile established and credited himself as the artist's personal trainer. He wrote about how he and Adele started the weight loss journey together, one he highlighted as "mind-blowing". According to Pete, the seven-stone weight loss was achieved by the songstress by sticking up to a hardcore workout routine and taking in cleaner food choices.
When they started the journey, Pete recounts how it wasn't really about Adele wanting to be super skinny that motivated the program. It was more about getting her healthy after her pregnancy and surgery. As a result of their earlier attempt, Adele's weight lost 25 pounds. Shortly, her tour also announced that they needed to prepare for a 13-month schedule. By that time, though, she was already deep into her training and was definitely warming up to her healthy food choices. 
As a new mom, her son became her motivation more than herself. As her efforts were credited with good results and loss of considerable weight, more and more people began to notice the changes that gained mass media attention. For Adele and Pete's part, with such significant changes in progress, wanting to be your best version is just natural. Anyhow, especially since Adele's move to L.A., they made sure to have her weight loss journey well documented.
We believe that even with the drastic changes they made, it's a big thing that Adele didn't quit at one point. More than ever, she remains to be more committed to her fitness and better eating habits. Her personal trainer Pete couldn't be any prouder and happier for her. Also, he mentioned that Adele's big-time investment in her transformation is not for publicity or for her to earn more album sales, but truly, it is more for herself and her baby Angelo.