Lavishly Beautiful Properties That Celebrities Call Their Home
Celebrities – our very own man-made stars – growing in number every year and providing entertainment through their work. With every project they involve themselves in, like a movie or a song, celebrities hope that these projects can increase their popularity among the public and the press to improve their reputation. Furthermore, with every project they do, they earn an extraordinarily high salary. Much higher than the average person can make in a year.
Sometimes, thanks to royalties and the like, they can also collect a salary from these projects long after they are finished. Eventually, with this much cash in their pockets, they can easily choose whatever they want to spend their money on. Some use the money to go on vacations to other cities or countries, some make investments on a select collection of their choosing, and there are those who invest in homes where they can live with their loved ones. For this list, we will be talking about the celebrities who made enough money from their projects to afford their truly luxurious homes.
Dick Van Dyke | $6.5 Million, Encino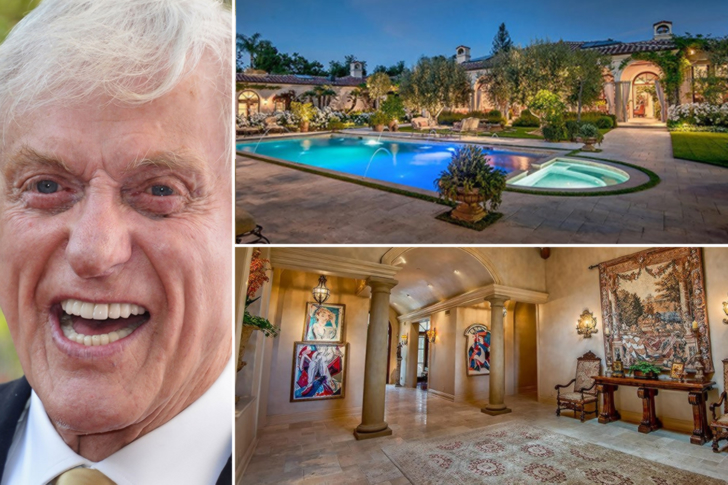 Richard Wayne Van Dyke, also known as Dick Van Dyke, is an actor, comedian, singer, and dancer whose career has spanned seven decades. Dyke became popular in both Broadway and radio. He eventually became more notable for his role as Rob Petrie in The Dick Van Dyke Show. Dyke also received credit for his appearances in films like 1963's Bye Bye Birdie, 1964's Mary Poppins, 1990's Dick Tracy, 2006's Curious George, and the Night at the Museum movies.
In 2016, Dyke's former Encino home was listed in the market for $6.5 million. The 12,015-square-foot home features three bedrooms, five and a half bathrooms, a theater and billiards room, a fitness room, an elevator, a wine cellar, and a tennis court. It's also a dream home with more than a acre of sprawling lawns.