The Most Beautiful Women of All Time
Women are a gift to mankind. There are but a few people who wouldn't be able to appreciate the femininity and the grace of a woman. Hollywood can be considered a treasure box of some of the world's most stunning ladies, many of whom have walked its path seeking stardom. Some girls are charming, but there are those who are simply unforgettable. These timeless beauties also have undeniable talent, which allowed them to leave a mark on the industry. They truly embody what it means to be beautiful inside and out.
Some of them are no longer active in the industry but are still recognizable thanks to their legacy. They are still known for their work, as well as for being great personalities with a big heart. The degree of influence that they have on the world is incredible and up until today, countless people from every gender still look up to them. It makes you curious who made the cut, doesn't it? Without further ado, here is our list of the most beautiful women of Hollywood.
Salma Hayek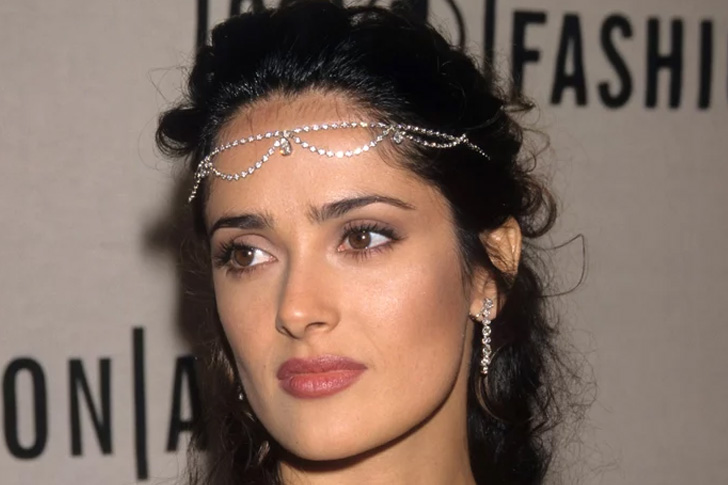 Mexican-American actress Salma Hayek is undoubtedly one of the most recognizable actresses in the past few decades. The actress/producer began her acting journey back in her home country of Mexico through telenovela roles. By 1991, the actress went to Hollywood and started trying out for roles. She eventually landed a big part in the 1995 film Desperado, where she worked alongside Antonio Banderas.
Salma was already a recognized figure in Hollywood by the early 2000s. However, in 2002, the actress rose to a higher degree of success after bringing Frida Kahlo's character to life in the film Frida. That role later earned her multiple Best Actress nominations from almost every prestigious award-giving body, including the Oscars, BAFTA, and the Golden Globes. After gaining massive success in the industry, Salma has decided to produce and spend some of her investment money creating quality films.
Lana Turner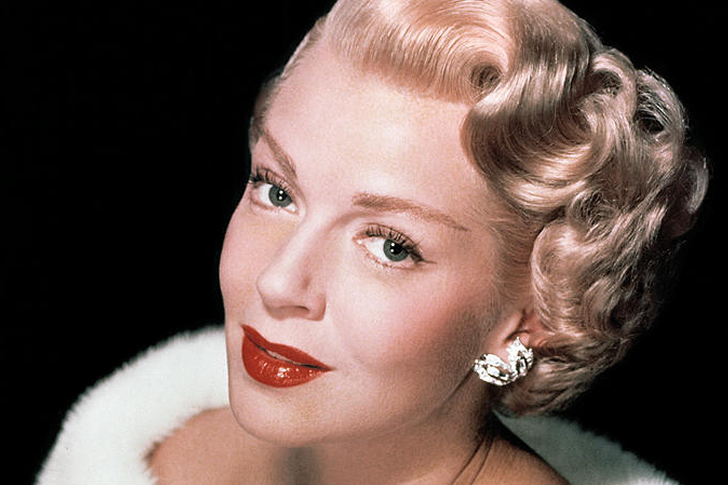 Lana Turner is one of the most successful actresses of her time. People credit her as an icon of Old Hollywood glamor, and she is definitely one who carries the label of a legendary figure when it comes to classic cinema. Turner became prominent as a pin-up model when her film They Won't Forget was played during World War II. She also became a symbol of hope for many during a difficult time, and her image was even painted on walls and planes.
Turner is a big part of our pop culture. She was the first "Sweater Girl," a term for women who wore tight, form-fitting sweaters. The actress and the women who followed after made it a trend, despite it being controversial. Her legacy lives on as her work and her influence continue to be talked about and referenced. She started a shift in Hollywood, one that's hard to forget.
Linda Ronstadt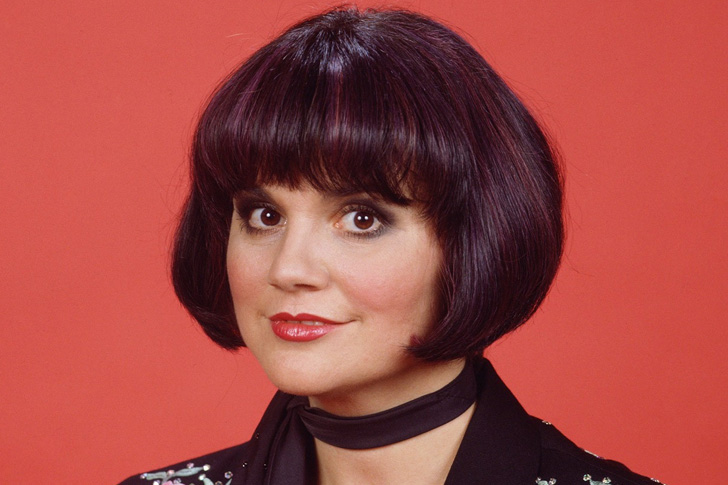 When we think of women in rock and roll, one of the most iconic personalities we can't miss out on is Linda Ronstadt. Even today, she remains as a symbol of strength and femininity, which many women aspire to. Throughout her career, she has had numerous contributions to music as a whole, which is how she has managed to maintain her relevance through the years. When she first broke into the scene, she helped redefine what it was like for women in the music industry. Instead of being seen for her beauty, she was also recognized for her power and the electricity she gives off on stage.
It comes as no surprise then that she has received numerous accolades throughout the years. After all, she's done recordings in various genres such as rock, country, light opera, and even Latin. A multi-talented woman who continues to inspire even today.
Dorothy Dandridge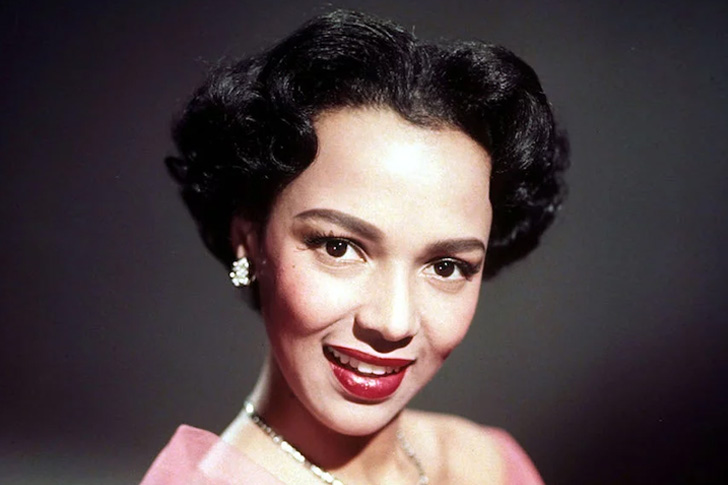 Dorothy Dandridge was one of the trailblazing African-American women in the industry during her time. Thanks to the success of Carmen Jones she was able to break barriers and inspire younger women to pursue their own dreams. She was living proof that despite the challenges, it is not impossible to achieve what one sets their heart to. She may have started out being praised more for her looks, but Hollywood eventually recognized her talent as a performer. Needless to say, she won plenty of praise for her performances.
Aside from finding success, she also holds a number of firsts when it comes to women during her time. She is given credit for being the first performer at the Empire Room inside Waldorf-Astoria hotel in New York. We have actresses like Halle Berry today partly with thanks to Dorothy Dandridge's contributions to her community.
Loni Anderson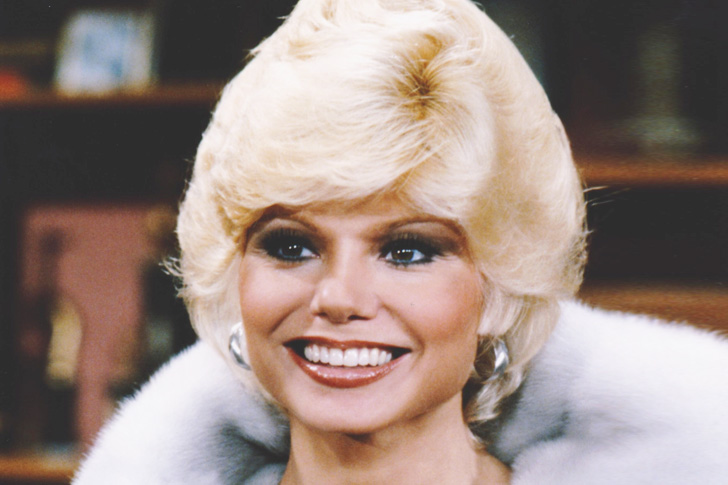 Loni Anderson has both beauty and brains. She used these two assets to help propel her forward when it comes to her career too. Prior to landing notable roles, such as that of Jennifer Marlowe in WKRP in Cincinnati, the actress was actually quite popular in the pageant circuit. There she was able to show off, not just her beauty, but also her innate intelligence. Later on, she decided to pursue an acting career and found success in the industry. Though, there was a time when she was stereotyped in "dumb blonde" characters.
She became a household name following a pinup photo that later became one of the best-selling photographs of the 70s. With her newfound fame, she continued to make investments in building a legacy as a talented actress and not just a pretty face. Loni Anderson managed to do exactly that and she gets much-deserved accolades for her work throughout the years.
Marine Vacth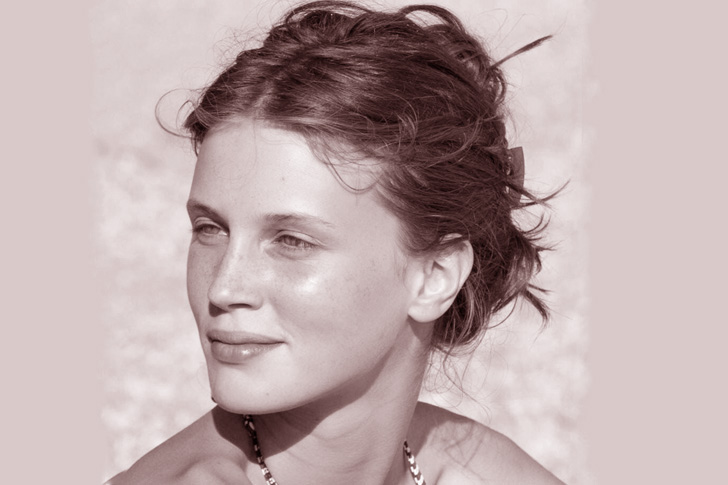 From Hollywood, let's cross over into Europe and get to know the French model/actress Marine Vacth. Marine Vacth was born and raised in Paris, France, and studied in Lycée Eugène Delacroix. When she was 15, Marine got scouted by a modeling agent while she was shopping at her local H&M shop. Given her natural good looks, it did not take long for Marine to land modeling gigs and campaigns.
Five years after she got scouted, Marine decided to try out her luck in acting and landed a role in the movie My Piece of the Pie. However, her modeling career did not stop. In 2011, Marine became the official face of Yves Saint Laurent, succeeding Kate Moss. It's safe to say that Marine is now enjoying a large degree of success, and with how her career is going, we're confident she'll be even more successful.
Miranda Kerr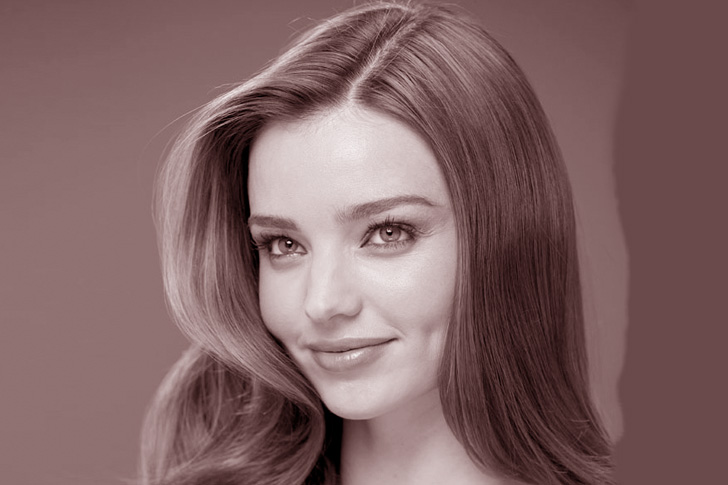 If you have been following the Victoria's Secret Fashion Show for years now, then you would know who Miranda Kerr is. Not only is Miranda a striking figure on the runway, but she is also given credit for being the very first Australian model to walk the prestigious fashion show. That's right, ladies and gentlemen! No model from the Land Down Under has ever strutted the VS, Fashion Show until Miranda Kerr did in 2007. Since then, Miranda became a staple face in the show until she departed the company in 2013.
Apart from her career, Miranda's colorful love life also caught the media's attention. In particular, her marriage to English heartthrob Orlando Bloom. The model has also dated some high-profile figures following their split, but Miranda has found love anew with Snapchat CEO Evan Spiegel. Today, the model is busy juggling her time between being a mom and handling her investments.
Victoria Principal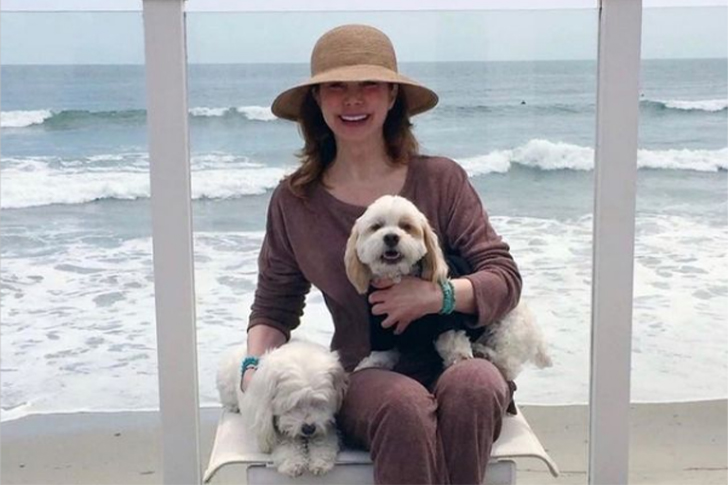 Born Vicki Ree Principal, actress Victoria Principal has graced our TV screens with her impeccable beauty and her great talent. She was born on January 3, 1950, and is now an entrepreneur, an author, a producer, and an actress. She is widely known for her role as Pamela Barnes Ewing on Dallas, an American soap opera. For nine years, her career thrived as she appeared in several TV shows, but eventually, she moved on in 1987.
Victoria then made an investment to put up her own production company called Victoria Principal Productions and created TV films. She also put up her own beauty and skincare line called Principal Secret. She is not only a beautiful face but also a smart lady. Because of her smart decisions with her earnings, she now is a very successful businesswoman who owns an empire. Her know-how in her businesses even made her knowledgeable enough to write her own books The Body Principal, The Beauty Principal, The Diet Principal, and Living Principal.
Brigitte Bardot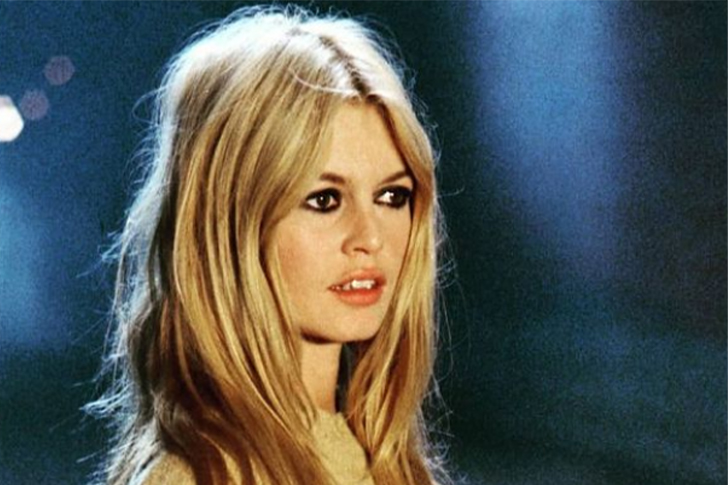 A face that many would never forget is Brigitte Bardot. The all-around performer continually wows people not just with her beauty but also her limitless talents. She has around 47 film credits and 70 songs in her entire career. Not everyone could be this productive but Brigitte sure knows how to do it.
Aside from being an actress, she was also known to be a great dancer. One of her more remarkable appearances was when she was featured in Robert Vadim's And God Created Woman. This was where she really earned her big break and people started getting interested in her. She has a sensual reputation and is always associated with racy characters. Her facial features and great figure really contributed to this image of her. No wonder she was a woman who many hailed to be one of the most beautiful in the world.
Marilyn Monroe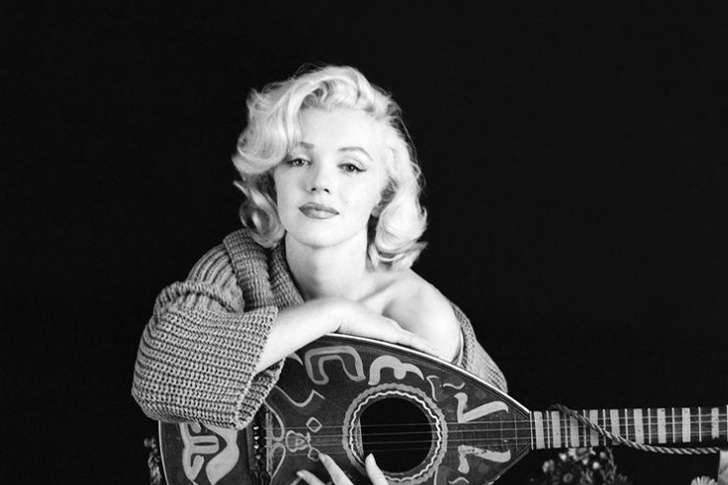 The iconic Marilyn Monroe was truly a timeless beauty. Up until today, years after her unfortunate passing, many still admire her and look up to her. Her time in Hollywood really showcased how beautiful she was both inside and outside. She may have passed on at only 36 years old but we all know that her impact on the rest of the world is felt and still recognized up until today.
One of her famous mantras was when she talked about how she considered imperfections to be beautiful. Way ahead of her time, Marilyn already told us to embrace our entire selves – flaws and all – and fall in love with every part of our bodies. She also said that "madness is genius" and that we should never resort to being boring as opposed to being silly. We should all listen to her words of wisdom to some degree because she knew these things even back then.
Nicole Scherzinger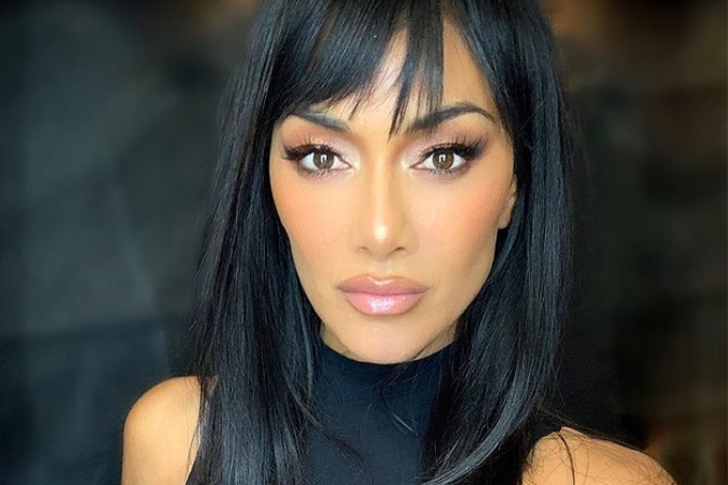 Born Nicole Prescovia Elikolani Valiente, singer, actress, and dancer Nicole Scherzinger grew up in Louisville, Kentucky. She has always been a performer early on. She knew what she wanted and pursued it. She initially attended Wright State University to get a degree, but she quit school to perform. She was a member of the band Days of the New and then later a member of the girl group Eden's Crush. She got her breakthrough as an artist when she became the lead singer of the girl group Pussycat Dolls.
From there, she earned quite a fortune from their albums PCD which was released in 2005, and Doll Domination which was released in 2008. When the group disbanded, she then pursued a solo career and released a few songs on her own. She then went on to become a TV personality and appeared in shows like Dancing with the Stars, The Sing-Off, and The X-Factor UK.
Cindy Crawford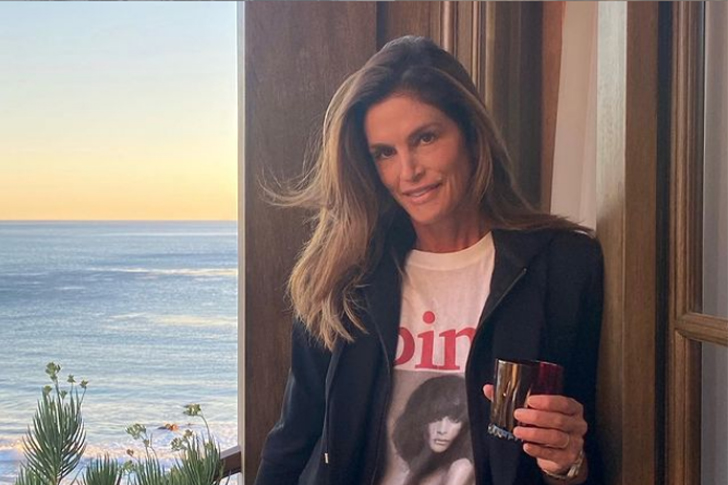 For around three decades, Cindy Crawford has been making the world feel her presence through her talent and beauty. She has always been one of the most interesting faces in Hollywood. From the beginning of her colorful career up until recently, she still proves to be one of the most stunning ladies in the industry.
Her iconic mole above her lip has made her one of the most sought-after models ever since she was recruited by Storm Model Agency. She had a great journey so she decided to help out and lend a hand to those who are in need in order to give back. With her money management, she donates to organizations that focus on leukemia patients. Her charity work is one of the reasons more and more people have looked up to her more. She is beautiful inside and out!
Kate Beckinsale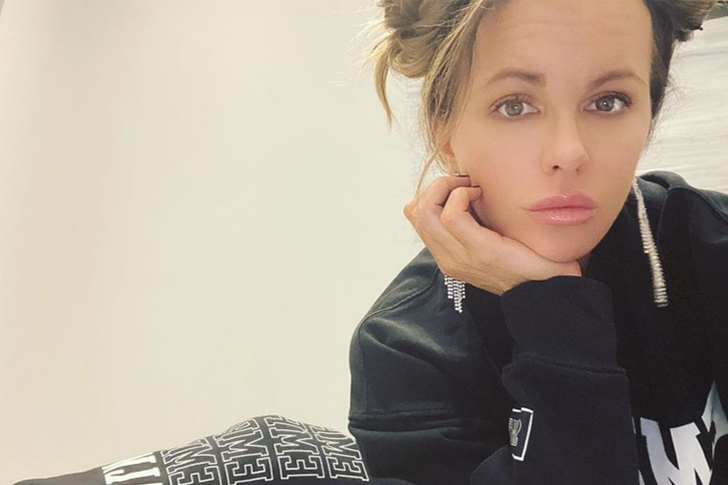 One of the most beautiful actresses in Hollywood is Kate Beckinsale. Her beauty is truly something special as she has made so many hearts fall for her at first sight. Surely, all the guys who have seen her will never forget her gorgeous face. In the same way, so many girls probably want to be her.
Her career has proven to be successful as she has appeared in many movies that have become such hits. Her memorable performances in The Aviator, Whiteout, Everybody's Fine, Pearl Harbor, Van Helsing, and Underworld are some of her most noteworthy film credits. She really is a crowd favorite – that's why she keeps getting more and more offers. Now, she has a fortune to her name and because she has great money management, her and her family's future is surely already stable and very secure.
Emma Watson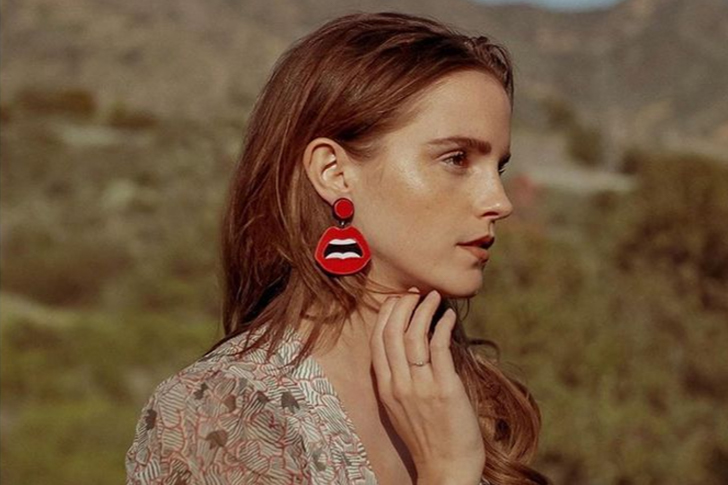 British actress Emma Watson was born on April 15, 1990, in Paris. She is also a model and a known activist who focuses on women's rights. She is most known for her role in the Harry Potter films as Hermione Granger. Truly a beauty with brains, she was hailed as one of the 100 Most Influential People in the World according to Time Magazine in 2015, and was considered one of the highest-paid actresses in the world by both Vanity Fair and Forbes.
Aside from Harry Potter, Emma also appeared in The Perks of Being a Wallflower, Beauty and the Beast, Little Women, This is the End, The Circle, and Regression. She also voiced a character in The Tale of Despereaux. After the Harry Potter movies were done, Emma decided to continue her studies and attended Brown University to pursue a degree in English literature. She graduated in 2014.
Natalie Wood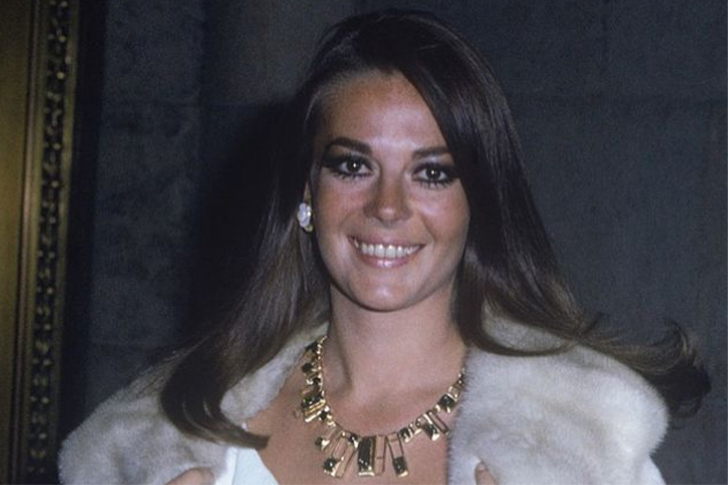 Natalie Wood is an American and Russian actress who started her career in the show business industry very young. As a child, she was already exposed to filming and being on TV screens. She was no stranger to fame and fortune either. Her beauty was always something that people noticed about her. She had her big break, however, when she appeared in Miracle on 34th Street and played the role of Maureen O'Hara. Likewise, she was also featured in West Side Story and Rebel Without a Cause.
Her unfortunate passing was truly tragic as she was with her husband Robert Wagner on vacation when the incident happened. Natalie will always be in our hearts, and her contributions to the industry will never be forgotten. If you didn't know yet, she has won four Golden Globes and earned three Academy Award nominations.
Emma Stone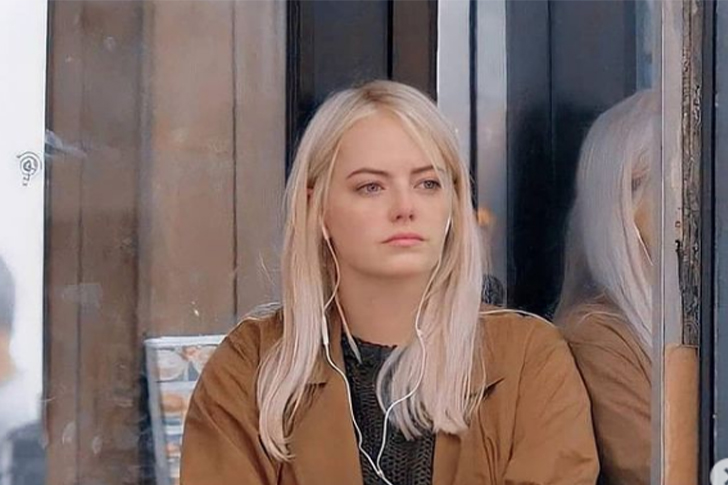 Emily Jean Stone, or more famously known as Emma Stone, was born on November 6, 1988. She is one of the most well-known actresses in Hollywood today. In her career, she has received an Academy Award, a Golden Globe Award, and a British Academy Film Award. Other than that, she must really have a fortune in her bank account because Forbes named her one of the highest-paid actresses in the world in 2017. Time Magazine also gave her the credit of being one of the 100 Most Influential People in the World.
Her red hair is one thing that makes her iconic and her beauty is greatly matched by her great acting skills. Emma has been acting ever since she was young so it does not come as a surprise that she has reached such great heights over time as an actress. She started out acting in In Search of the New Partridge Family and first appeared on the big screen in Superbad which was released in 2017.
Reese Witherspoon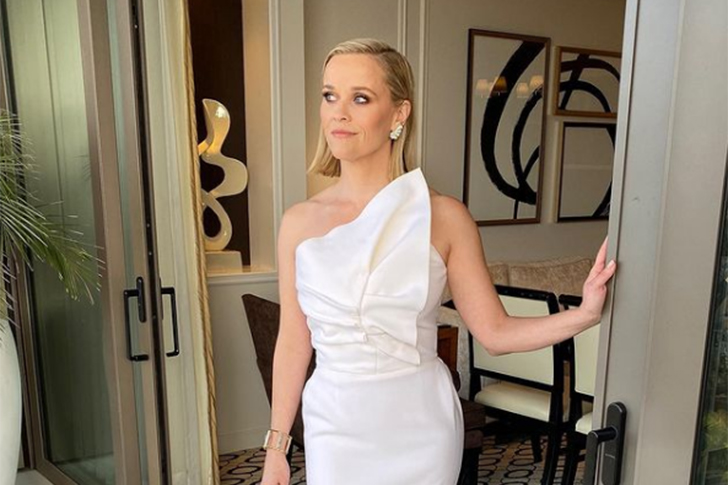 Legally Blonde star Reese Witherspoon's real name is Laura Jeanne Reese and she was born on March 22, 1976, in New Orleans, Louisiana. She grew up in Nashville, Tennessee, and made her first acting appearance in the film The Man in the Moon in 1991. After this, her big break came when she was cast in Cruel Intentions and later in Legally Blonde. She has won two Golden Globe Awards, an Academy Award, and a Primetime Emmy Award. She is also considered one of the highest-paid actresses in Hollywood, so it wouldn't be surprising if she has a lot of real estate investments.
Some of her other notable film appearances are Fear, Election, Sweet Home Alabama, Walk the Line, and Water for Elephants. According to Time Magazine, Reese is one of the 100 Most Influential People in the World in 2006 as well as 2015.
Elizabeth Taylor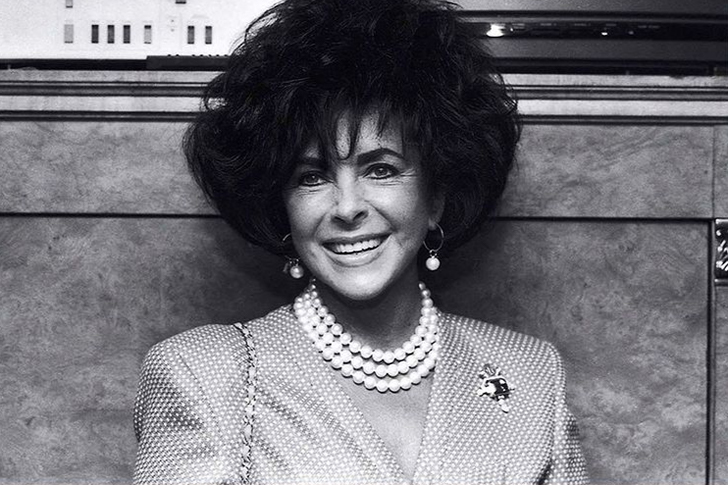 If you have been married 8 times, it would not come as a surprise if you would be considered one of the most beautiful women of all time. Elizabeth Taylor's timeless beauty proves to be just as dazzling at any point in her life. In the past decade, she has aged so gracefully and still impressed so many through her work.
Elizabeth started acting as a child and throughout her career, she has managed to win two Academy Awards among many other prestigious accolades. When she was small, her beauty was already noticed by the people around her. It was this very idea that propelled her to become a celebrity. Her mother said that she was so pretty she should be a movie star. She certainly did listen to her mom and became such a force in the entertainment industry. The degree of popularity that she reached is just amazing!
Raquel Welch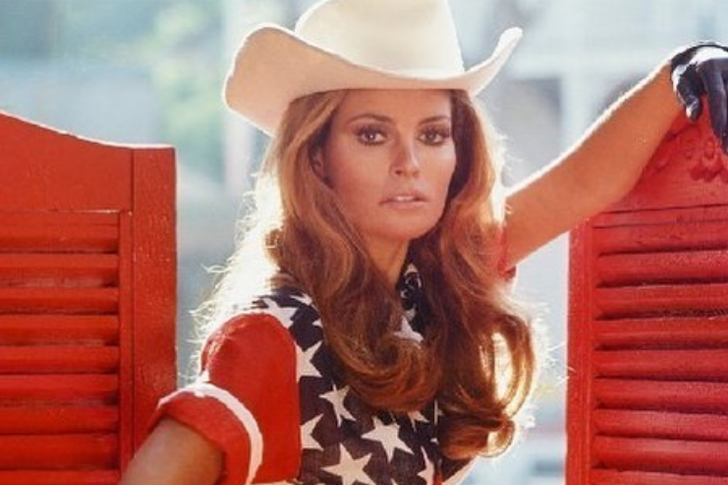 You don't always get to the top on your first try in the show business industry. Even someone as beautiful as Raquel Welch did not get her big break on the first try. She had to go through a lot before she was cast in One Million Years B.C. and got her shot to stardom. Because of her appearance in the film, she became utterly famous and very rich, too. She then landed roles in movies like 100 Rifles, Bedazzled, Legally Blonde, and Bandolero!
Because of her great contributions to the entertainment industry, she was also the recipient of the Image Foundation Lifetime Achievement Award back in 2001. She inspired so many with her talent, dedication, and great beauty. Her goodness came from within, and it glowed with her. Now she has so many big investments thanks to her prolific career.
Kate Moss
British supermodel Kate Moss skyrocketed to fame in the 1990s, rising to global prominence because of popularizing the "heroin chic" fashion trend. She is also named one of the highest-earning models at the time. During the peak of her career, Kate earned over $10 million and was part of Time magazine's list of the world's 100 most influential people. Even the British Royal Museum exhibited a statue of her, which was reportedly worth $2.8 million. If you're asking why it's too expensive, well, it was made of 18-carat gold!
Outside modeling, Kate made investments in her own perfume and clothing lines. Now 47 years old, her beauty remains to be effortless. She once shared to The Telegraph her skincare routine, which was dunking her face in a bowl of ice. According to the renowned model, this technique instantly tightens up the skin and reduces puffiness.
Michelle Pfeiffer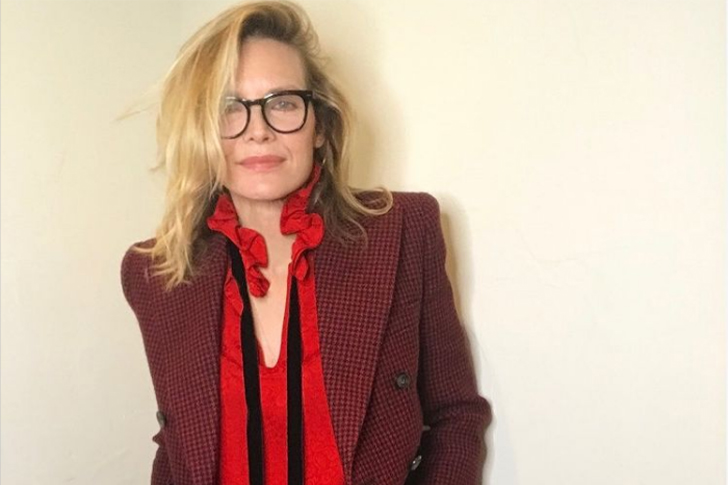 Who would've thought that she's already in her sixties when she's still clearly rocking the red carpet? Michelle Pfeiffer is considered an icon; her blonde beauty seems to have captivated the audience and critics at the pinnacle of her career in the late '80s and '90s. We're not sure if you've heard about these songs, but her name was even featured in Bruno Mars' Uptown Funk and Vance Joy's Riptide. It's undeniable how Michelle easily came to worldwide fame. With her beauty and talent, she easily reached the A-list celebrity status.
As for her beauty secret, she shared on The Oprah Magazine that "confidence is all about attitude." She added, "Attractiveness has more to do with the way you feel about yourself." We definitely agree with her! It's not just physical attractiveness at all; it's also the degree of how one carries herself that makes her gorgeous!
Sandra Bullock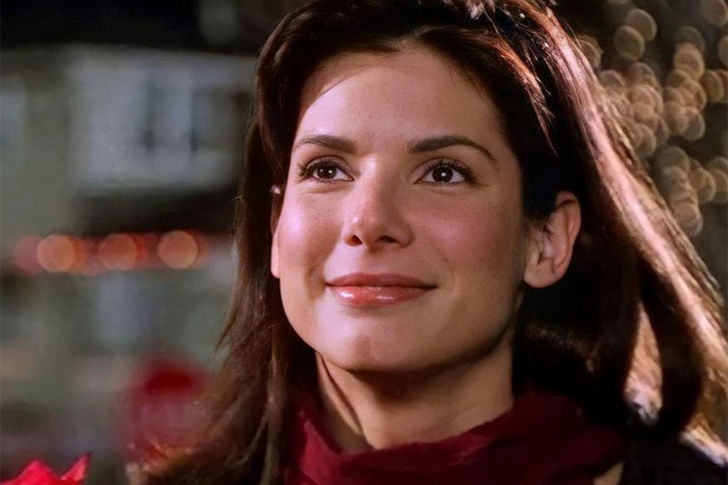 Starting as a small-time actress until reaching the A-list status makes one appreciate the beauty of humble beginnings. This is the case of Sandra Bullock, an American actress who landed her breakthrough role in the 1993 film Demolition Man, along with Sylvester Stallone and Wesley Snipes. A year later, she co-starred opposite Keanu Reeves in the action thriller Speed, which became a blockbuster movie. The actress' career then exploded into the stratosphere in just a snap.
Sandra went on to star in other box-office films, more often in the romantic comedy genre. In films like Two Weeks Notice, The Proposal, and Miss Congeniality, we have seen her charisma and beauty that surely captured our hearts. According to Women's Health, the actress is a minimalist when it comes to skincare. Whatever anti-aging cream she uses, we want to get our credit cards ready as we like to give it a try!
Keira Knightley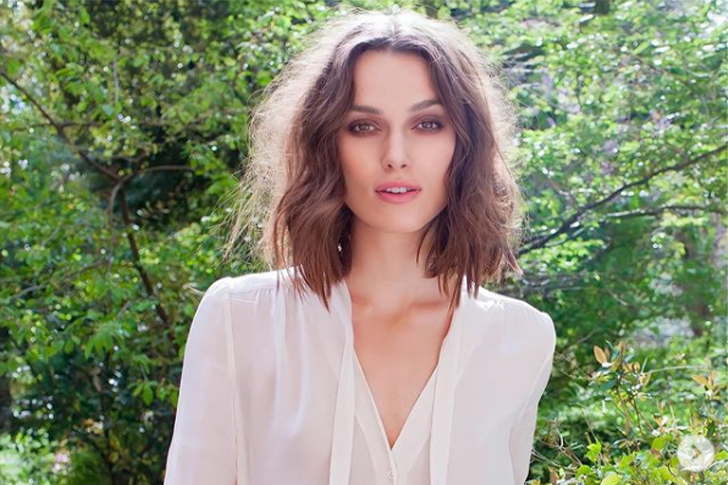 During her Pirates of the Caribbean days, we can see the actress's youthful glow. Admittedly, although, part of why we watched the film franchise is because of Keira Knightley's beauty, which we can't get enough of. Well, Johnny Depp, too! However, let's talk more about the young actress's transition from a teenybopper into a mature lady. Keria began her career in 1993 and appeared in small television roles. A decade later, she starred in Pride & Prejudice, for which she received an Academy Award nomination, making her the second-youngest nominee in the category at age 20. Since then, she went on to star in more mature roles in drama films.
Now in her mid-30s, we sometimes wonder whether the actress acquired some insurance for her face as she always has baby skin. However, in her interview with Vogue, she said she uses facial oils and moisturizers to maintain her young-looking appearance.
Lauren Bacall
One look at her eyes and you can almost see right through her. Actress Lauren Bacall's beauty was quite unique. In other words, she was stunning in her own simple way. Whatever clothes she wore, and whatever role she portrayed, Lauren oozed with confidence. In our opinion, her look with the red lipstick and mascara fit her very well.
The actress enchanted us not only with her appearance but also with her acting prowess. Lauren started her career as a model, then worked her way to the film industry and debuted in To Have and Have Not as a leading lady at the age of 19. She also starred in romantic comedies alongside Hollywood icons Betty Grable and Marilyn Monroe. She garnered a Golden Globe Award for her performance in The Mirror Has Two Faces, making her credit score increase until her passing in 2014.
Laura Harrier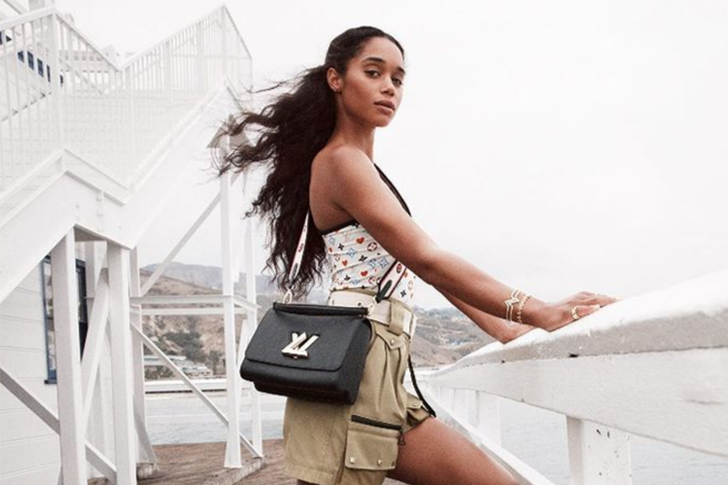 We introduce to you, Laura Harrier. We just recently knew about her, and we're instantly stunned by her pretty face. No one has called her this yet, but we want to name her one of the most beautiful faces of this generation. Laura was only 17 years old when she began modeling, which was when she was discovered by a modeling agent. She then signed into two of the biggest modeling agencies namely IMG Models and Wilhelmina Models. The young model was the face of Garnier and appeared in advertising campaigns for brands like Steve Madden, Urban Outfitters, and Macy's. She initially wanted to pursue a degree in art history but opted to continue her modeling career instead.
The 30-year-old model appeared in a few films as of now, but the rising star has more in store for her. She has been receiving several interviews already, especially on how she keeps her all-natural glow.
Jennifer Aniston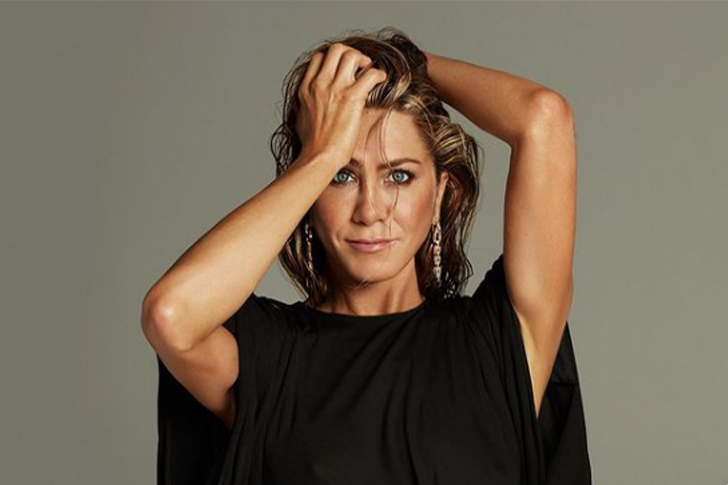 Rachel Greene of the hit sitcom Friends, everyone! Need we say more? Jennifer Aniston will always be Rachel to anyone who has watched the comedy series. In the show, she portrayed the spoiled brat turned independent woman, a role that instantly won our hearts. To this day, some people even call her by that iconic name, and we can't blame them because that's how effective Jennifer is as an actress.
Meanwhile, the blonde beauty is about to become 52 years old, and we can't help but gush over her plump skin! The actress credits her graceful aging to moisturizer, some pricey procedures, a healthy diet, and lots of water. Jennifer shared that she loves microcurrent facials, a treatment that stimulates facial muscles, making the skin look tighter and toned. The Friends star also revealed that she tries to eat less fried foods and fast food.
Naomi Campbell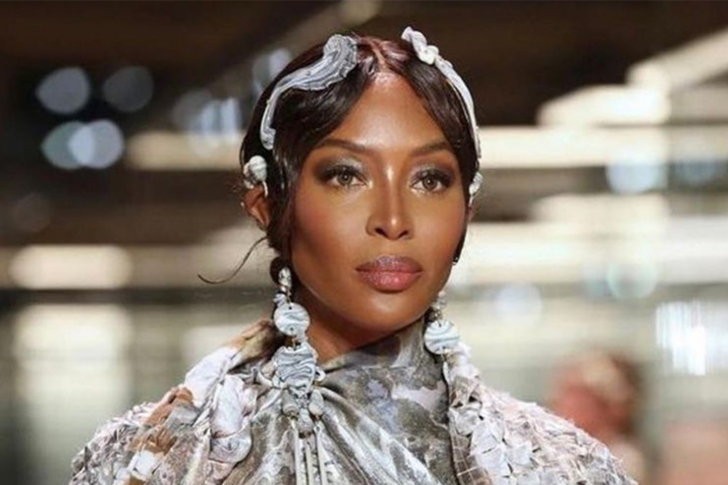 One glance at her name, then you'd immediately know she's one of the most successful supermodels of all time. Yes, Naomi Campbell reached that degree of fame since she began her career in the late '70s. She was discovered at age 15 and became an in-demand model in the late '80s and '90s. Outside modeling, she is also a singer and an actress, recording an R&B-pop studio album and appearing in several films and TV shows. Here's a trivia: the young Campbell appeared in Bob Marley's music video for the song Is This Love at age 7. She also tap-danced in the music video for Culture Club's I'll Tumble 4 Ya at age 12. Born a performer, she's definitely blessed with stunning beauty, too.
"I use vitamin C and rose oil on my face," she said after being asked about her skincare tips. Well, let's head off to the nearest store and buy those!
Natalie Portman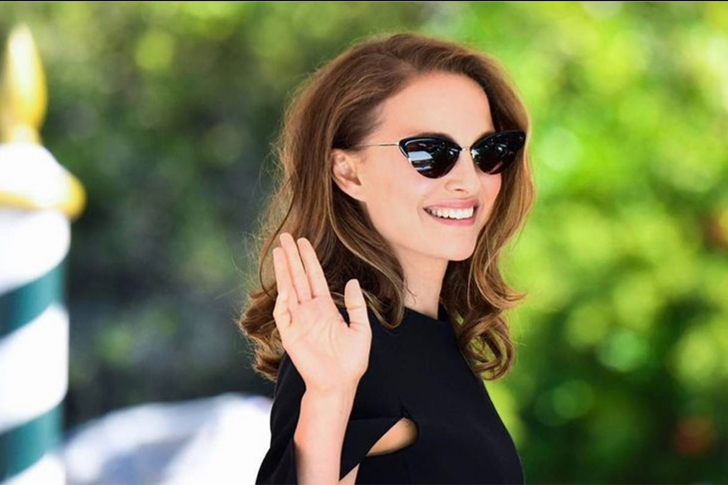 We instantly fell in love with her the moment we saw her in the Star Wars film franchise. Natalie Portman possesses this marvelous beauty that makes many women envy. After starring as Padmé Amidala in the space-opera film, she went on to impress us with more exceptional acting in V for Vendetta, The Other Boleyn Girl, No Strings Attached, and of course, Black Swan. Her award-winning performance in the latter took her career to new heights, and since then, she has been a respectable icon in the film industry.
Now nearing her forties, the actress proves there's more to her than just beauty and fame. She finished her bachelor's degree in psychology at Harvard University and was appointed an ambassador of WE Charity or Free The Children in 2011. She also works as an advocate for animal rights and environmental causes and has supported anti-poverty activities.
Jennifer Lopez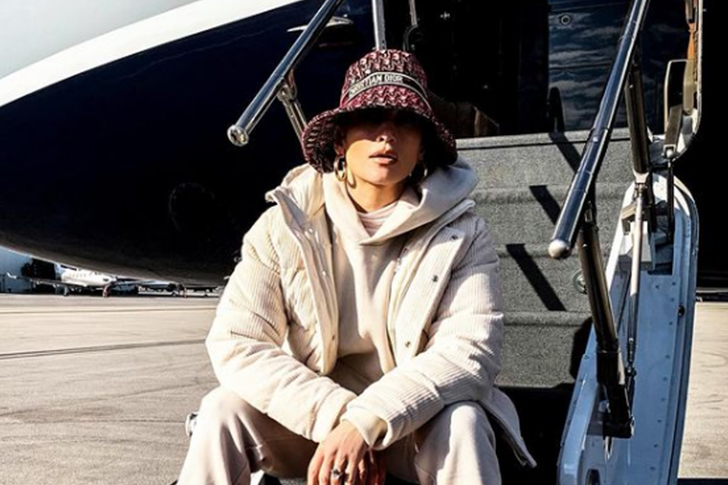 Jenny From The Block is, of course, included in our list. Born in the Bronx to Puerto Rican parents, Jennifer Lopez inherited her parents' good looks and talents. Her parents trained her and her two sisters to sing and dance when they were still young and often let them put on performances at home. While growing up, Jennifer carried the performer genes with her and pursued her dreams of becoming a famous movie star. After appearing in minor roles, she performed the character role in the biopic Selena, which eventually paved the way to her stardom. At the same time, her music career also hit the jackpot.
When asked about her anti-aging investments, Jennifer told People magazine that she always removes her makeup before bed. She also applies plenty of night cream on her face for hydration before she hits the sack.
Dolly Parton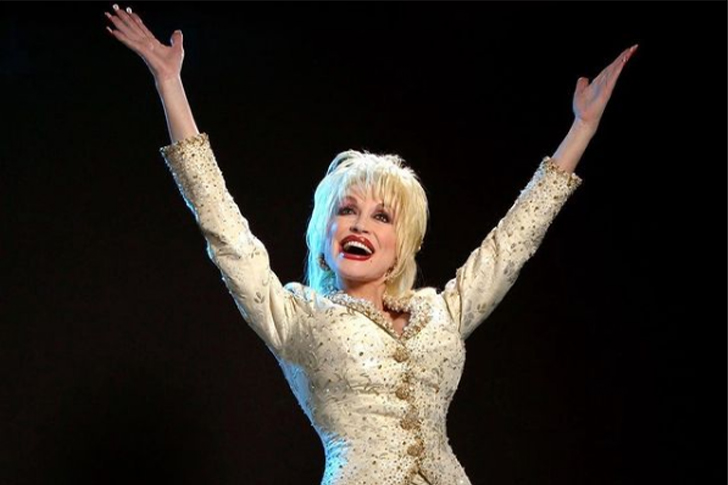 If not for Dolly Parton, where would country music be? This statement might be an exaggeration, but really, she is considered one of the female pioneers of the music genre. She began her career in the mid-'50s, and now, she has sold more than a hundred million records worldwide. Besides writing her own songs, she has also composed tunes for other hitmakers, including Whitney Houston's I Will Always Love You. Did you know she has over 3,000 songwriting credits? It's indeed a record that's hard to beat!
While Dolly surpassed country music with flying colors, she's also well-known for her extraordinary beauty. She's now 75 years old, and it's evident that she's aging gracefully. Her number one tip on looking pretty is just by being yourself. In an interview with Vogue magazine, she said, "Find out who you are and do it on purpose."
Nicole Kidman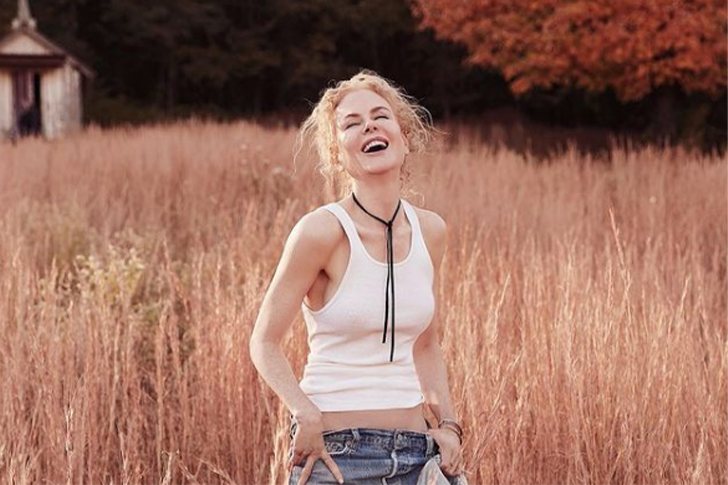 We always associate Nicole Kidman with Tom Cruise, but gone are the days that the ex-lovers hit the cinema screens. She is now happily married to singer-songwriter Keith Urban, and they certainly look so perfect together! The actress started her career in Australia in the '80s and went on to debut in Hollywood a decade later. She subsequently achieved wider recognition in Eyes Wide Shut, Batman Forever, and To Die For. In recent years, she showed a fondness for television roles and starred in Big Little Lies, for which she garnered two Primetime Emmy Awards.
After filming her most recent television series, The Undoing, the 53-year-old actress shared her top secrets in keeping her ageless skin. These tips include taking vitamins, bathing in oil, applying retinol cream, and more. We'd love to see her teaching us the rest of her beauty secrets through online classes or YouTube tutorials!
Julie Gibson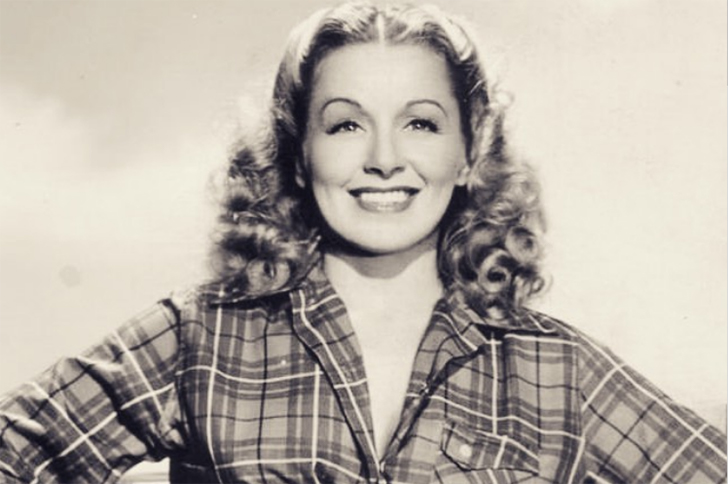 Back then, Julie Gibson was one of the most attractive Hollywood actresses. To our young readers who have no clue who Julie was, she was a singer, film actress, and vocal coach who was most prominent in the 1940s. She was popular for her work and performances alongside The Three Stooges. Besides making it big with the comedy group, she also starred in Bowery Buckaroos and Chick Carter, Detective. She also made a remarkable contribution to the industry by helping actors speak appropriately for their characters' backgrounds and was called an "accent coach." She also liked to loan her voice to foreign stars in French and Italian movies. She eventually retired from the show business industry in 1984 and focused on her family life.
Julie left a legacy of pure talent and passion for the arts. Indeed, her beauty was just a bonus.
Charlize Theron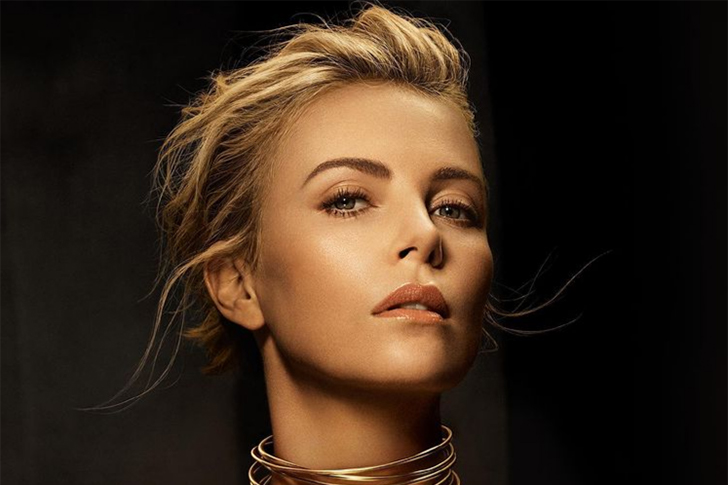 South African-born Charlize Theron is one of Hollywood's most bankable stars, earning an annual income of $30 to 40 million. She also stands as one of the highest-paid brand endorsers for huge companies like Christian Dior and Raymond Weil. With her investment planning skills, it's no wonder why she has a net worth of $160 million as of date. The actress came to international prominence in the '90s when she appeared in the horror film, The Devil's Advocate. She then garnered the Academy Award for Best Actress for her performance in the 2003 crime drama Monster. Aside from her award-winning talents, she also has award-winning beauty.
Charlize is praised for her phenomenal beauty and is, in fact, a fan favorite during red carpet events. Vogue magazine even published an article in honor of her show-stopping appearances during Hollywood occasions and film premieres.
Scarlett Johansson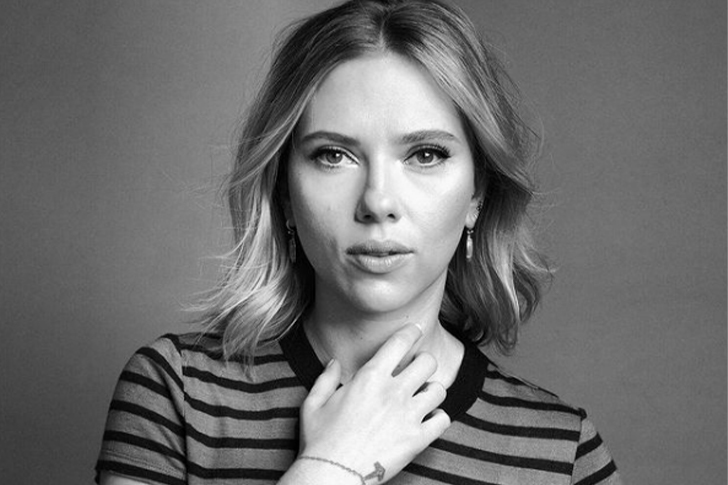 Scarlett Johansson is now in the ranks of the high-grossing box office stars of all time, with an income of $10 to $20 million per film. As of writing, her films have grossed more than $14 billion worldwide, and she also receives a hefty sum for brand endorsements. This makes us think that her financial advisor is doing a pretty good job. Anyway, the actress trained at the Lee Strasberg Theatre Institute and landed minor roles in the '90s. When she was nominated as the Most Promising Actress for her role in the 1998 film The Horse Whisperer, she received more attention in Hollywood.
What also caught our attention is her enviable, natural beauty. While Scarlett admitted that she never really has a beauty routine, her makeup artist revealed that she only uses a hydrating cream or serum on her face. She's that low-maintenance when it comes to skincare!
Kate Winslet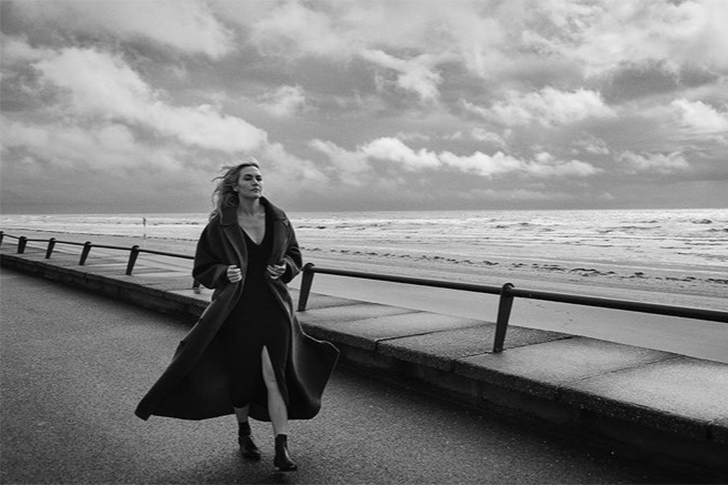 Kate Winslet has always been and always will be one of the most, if not the most, beautiful faces in Hollywood. Not just in Hollywood but perhaps the entire world. She's got the hair, the skin, the body, and the accent, making her the whole package. Not just that, but she also has the talent and skill of being one of the most successful actresses in the world. All credits to her undying films and roles, she is still on her way to more projects.
It looks like there is nothing stopping Kate when it comes to her career. We all loved her and just grew deeply in love with this rare beauty when she played Rose Dawson, but little did we know that afterward, there'd still be tons of projects heading her way. This award-winning actress is one of the women who were named as one of the most beautiful actresses too many times. For now, reaching her advanced years and settling down in her married and mom life, it is amazing how Kate could still look so perfect.
Angelina Jolie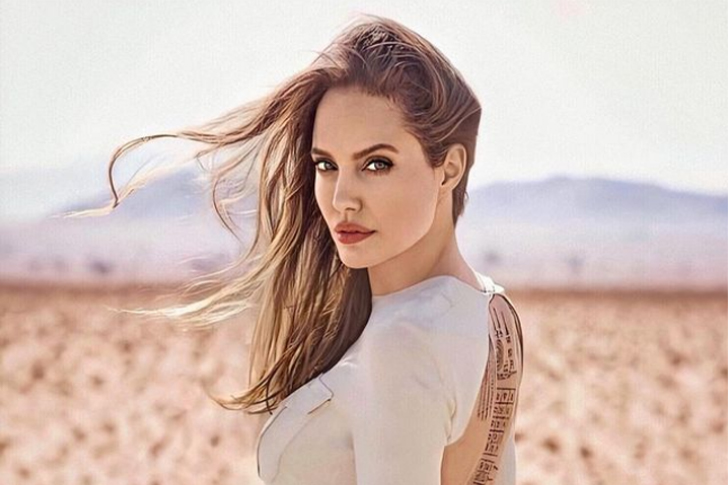 Angelina Jolie is perhaps the biggest name in Hollywood of this generation. Her fame was way beyond being Lara Croft, and it even came to the point when all the world can talk about is Angelina. All credits to her natural lips, gorgeous face, and skills, she has reached the level that any actress has ever dreamed of – and that is to become a Hollywood royalty. We don't know if there's a single person on this planet who doesn't know who she is, or at least, has seen one of her films.
She even became more famous when she was linked with another Hollywood royalty and heartthrob Brad Pitt. The two got married and even though things went a bit shaky, and even if things didn't turn out well, they shared more than a decade of bond, love, memories, and iconic shots. Not to mention, they raised their kids so well. Angelina has always been a natural beauty even during her younger days, and for anyone who doubts it, her beautiful transformation in the representation of pictures from young to mature is quite outstanding!
Megan Fox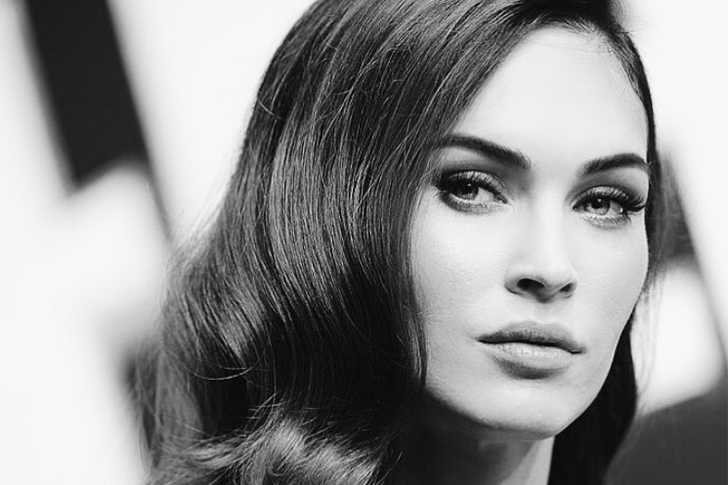 All credits to The Transformers movies, Megan Fox has risen to fame in a way that is so unexpected and actually quite spectacular. There was a time when all people can talk about and want to talk about is Megan Fox – from her body, face, and career, she has got it all wrapped up neatly in her little finger. She is the kind of girl who makes looking flawless seem so easy and sometimes we wonder how.
Well, the answer isn't actually that complicated – Megan was born with good genes and DNA, and her beauty is undeniable even for Hollywood. She was named as the most beautiful woman alive so many times that even she probably has lost count, as she humbly and proudly admitted it. She also has some beauty tips for all of us to follow, just in case we want to look even just as half as good as Megan.
Rita Hayworth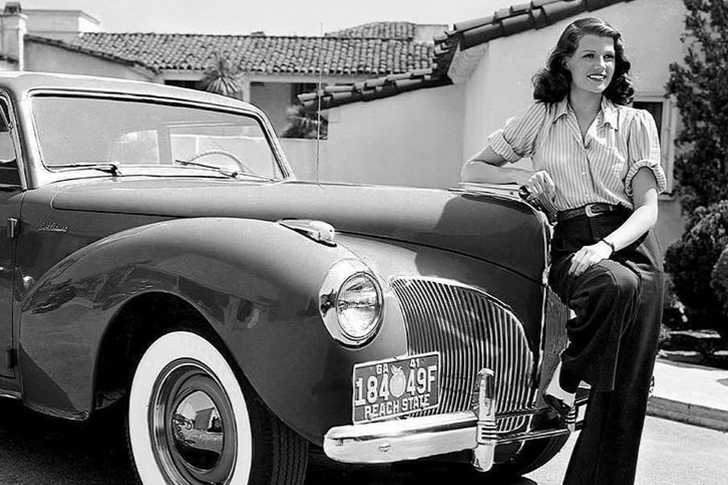 Her passing is one of the most mourned days in the lives of celebrities, especially those who have been a huge part of her life and have gotten to know her so well. It turns out, Rita Hayworth wasn't just a pretty face, but she is also such a beautiful soul. She has left such an incredible legacy in the movie industry, some of them can never be repaid with a million tributes. She left us with an example of what true beauty and elegance on-screen really meant. She had one of the most iconic names of all time, and she also possessed one of the most beautiful faces during her time.
This is something that doesn't get to be forgotten, ever. She has an undying allure, charm, and elegance that would still manage to blast the screen with beauty and natural hypnosis every time this red-headed beauty comes on our television. All credits to her huge fan base during her time, most of those people are so loyal to her, that her name is being passed on to their children and then their grandchildren, so she will forever be remembered.
Catherine Zeta-Jones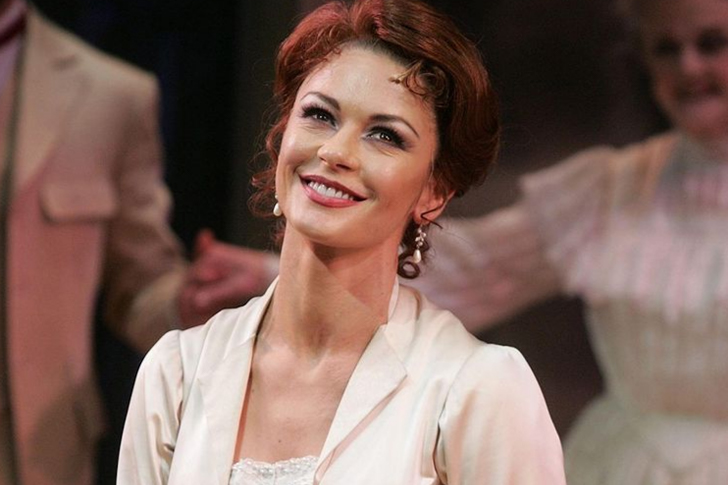 Catherina Zeta-Jones is the definition of a true, real, and genuine beauty. Even up to now, when she is already in her golden years, her glow is undeniable from the inside out. All credits to her gorgeous looks, top to bottom – no wonder she has captured the heart of Zorro on screen. In real life, however, she captured the heart of one of Hollywood's biggest names, Michael Douglas. The actor said he saw her once in a film and then he fell in love. From that moment on, he knew he had to have her. Despite their obvious age gap, she and Michael have been happily married for decades now and the actor couldn't have been any prouder of his wife.
Catherine is a natural and she lets her skin and facial structures grow old and age as they should be. This is probably one of the most beautiful things about her. She's been named not once, not twice, but more than enough times as the most beautiful woman in the world by various magazines. Perhaps one of the things that made her so pretty is also because her beauty is different from anyone else on this list. Her face is exotic and elegant, but at the same time, a mysterious-looking mix of genes that completely leaves all of our jaws dropping every time we see the camera focus on her perfect face.
Ursula Andress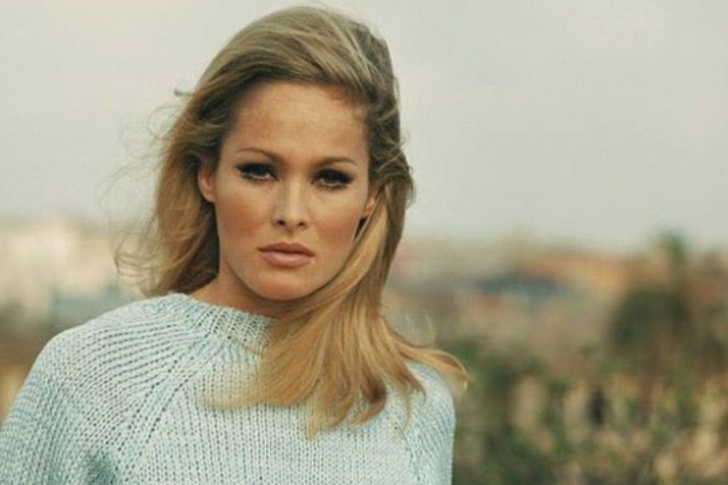 Credits to her perfect body, perfect face, and absolutely stunning and gorgeous hair, Ursula Andress was among the women who made history in the film industry. She isn't just the first-ever Bond girl, but she is also one of the best Bond girls of all time. It is actually kind of hard to compete with the original, especially if the original is someone like Ursula. It just doubles up the pressure of all of the Bond girls who followed her footsteps. Being a leading lady in films as huge as James Bond is both a privilege and a curse.
For others, it won't turn out so well, but for Ursula, it made her a legend. During her younger days, she didn't exactly live up to people's expectations. She wasn't one of the skinniest girls on TV as she allowed her natural body to be flaunted.  She was curvy, she was healthy, and she looked so good, which made her a good role model to many!
Catherine Deneuve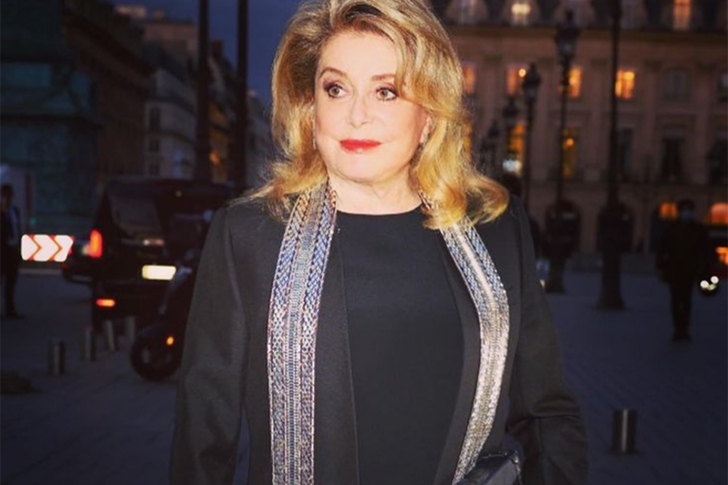 Catherine Deneuve is a rare beauty. Even today, her traits and the way she carries herself are something so hard to find in women. During her time, when girls were more modest, she even still stands out. She is beautiful but aloof, and credits to her humility, she became even more beautiful to people's eyes. Her shyness of some sort brought a whole other interest for tabloids, the press, and the paparazzi. For a moment there people thought that it was all rehearsed until the day came that they realized that the actress herself was experiencing some doubts and insecurities.
It is amazing how someone so good-looking can have such a hard time believing it. Her beauty and personality are so mesmerizing that the world easily fell in love with this talented actress. We hope she starts seeing herself the way her fans see her.
Ann-Margret Olsson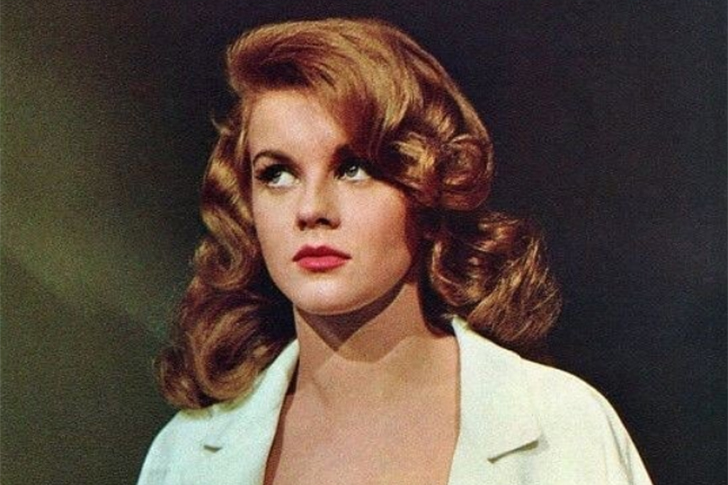 Known as the first woman ever to capture Elvis Presley's heart, the red-headed beauty with fair skin and red lips Ann-Margret is one of the most beautiful women in the world. Nowadays, that hasn't changed a bit. She is still always included in lists with top beautiful women or the most beautiful women in history. This isn't surprising because credits to the way she handles and carries herself with such grace, poise, and elegance, she remained to be beautiful even in her golden years.
At 79 years old, she still looks as stunning and as youthful as she did way back when she was young. She was a child star, and when she was a toddler, her pictures already show her true beauty that would soon break hearts and screens. Indeed, she did. There were even rumors that one of the reasons why the King of Rock and Roll's marriage to Priscilla Presley wasn't smooth was because of Ann. It was speculated that Elvis was still in love with Ann but they had no choice but to call off their engagement and part ways due to some conflicts in religion.
Adriana Lima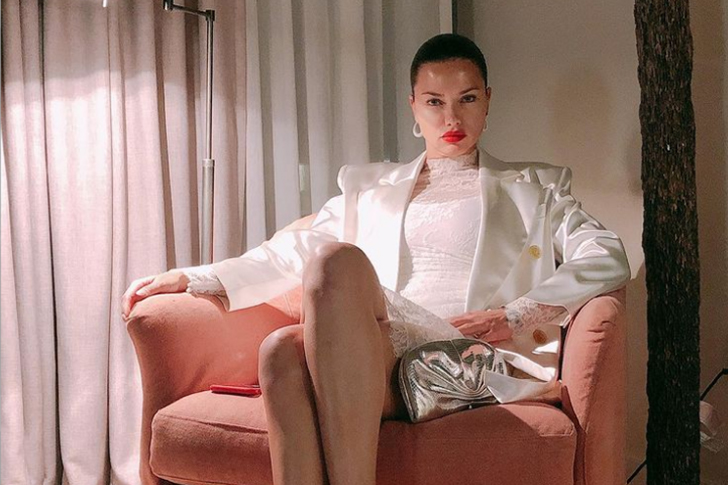 Credits to Victoria's Secret, Adriana Lima received worldwide recognition that she has worked hard to have. She became the supermodel of all angels and at some point, and this Brazilian beauty proved to the entire world just how gorgeous she can be. She was hailed as the most beautiful angel and the most beautiful woman of all time two years in a row back when she was active in her modeling career. While some people say she lacks height compared to other angels, what she lacked in measurements, she made up with her lively and joyous personality every time she's walking on the runway.
Adriana always had a very unique choreography that stood out when she was in a fashion show. It seems like she is dancing while walking, and then she blows a kiss to people in the crowd from time to time. She also has this exotic look that could captivate the entire world and make photographers and fashion designers all over the world want to make her their muse. She even gave us some of her most exclusive hair statements. Here is something that she said that is unforgettable but is very simple – she said that her hair is her ultimate accessory and that taking care of it is a worthwhile investment.
Vivien Leigh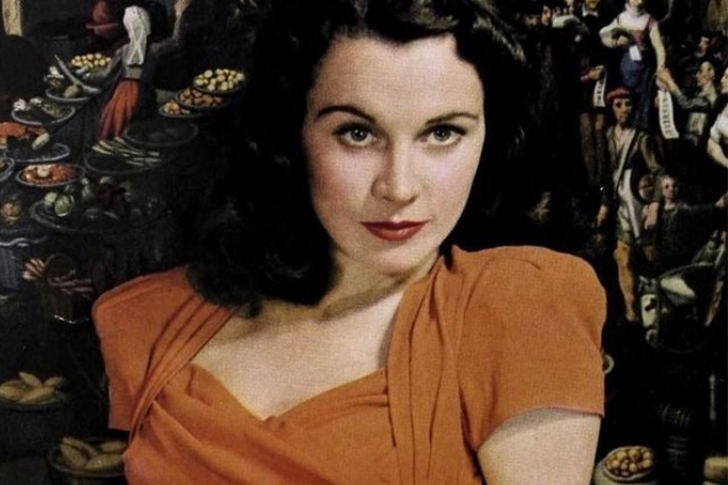 Vivien Leigh is one of the most famous, successful, and beautiful actresses in the world. She served as an inspiration to amazing actresses today such as Nicole Kidman and more. During her career, she co-starred with Marlon Brando called A Streetcar Named Desire, and a few of the people in the cast and crew said there was something about Vivien, even though she was difficult to work with due to her condition. She never fails to take their breath away every time she showcases her acting skills. Vivien might have had some struggles in the past pertaining to her health but that didn't stop the world from admiring her work, acting skills, and beauty.
People write blogs about her, specifically about how she became an inspiration when it comes to beauty and fashion. She is an icon and the epitome of not just beauty but also for her talents and strength. Her passing was something to be remembered since a lot of artists paid tribute. Credits to her legacy, she is still sometimes included in lists of beautiful women and inspirational people.
Sophia Loren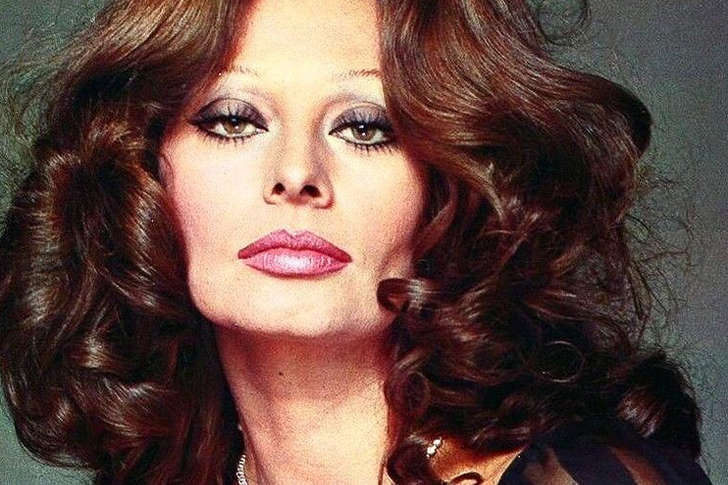 Sophia Loren is a name that not one single person probably hasn't heard of. Her name has become so famous to the point that they thought of using it for a fashion line or a magazine, maybe even for productions. Credits to her exotic looks, unique hairstyles, and her outstanding sense of fashion, she will always be one of the most beautiful women in the world. Being beautiful is hard work, it takes a lot of effort. A girl is going to put together a new look in a matter of hours before stepping out in public, and even when she does it perfectly, there are still instances when people don't appreciate the overall look.
Fortunately for Sophia, these things never happened. She was always gorgeous – no wonder she remains an icon today. The 86-year-old actress said she feels triumphant as she ages. She also said that the body and face might change, but the mind, heart, soul, never do. Up to now, some of the magazine cover shoots and even runways are based on Sophia's exquisite taste and style.
Jane Birkin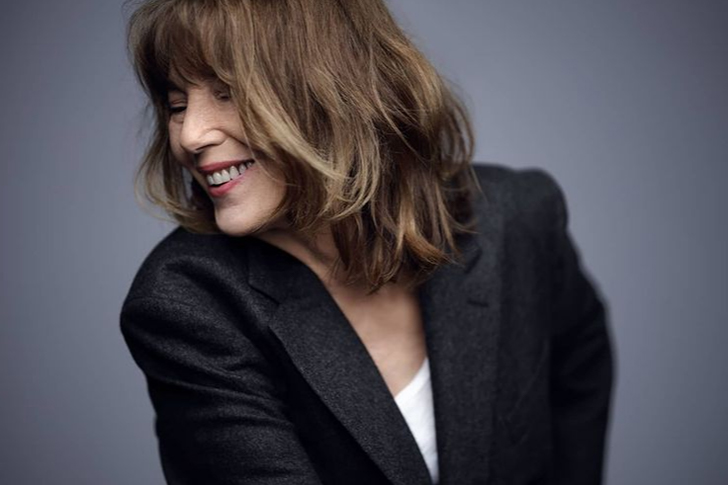 Jane Birkin is one of the most beautiful women in the world. During her time, there was even a debate whether or not she'd be replaced after her 5-year reign. The beautiful blondish brunette admitted that she once used to chase after beauty, like she had to run after it, maintaining things like she was about to go insane if she misses a single one. As if she was going to get so ugly if she didn't follow her regimen or skipped one step in her daily routine. Credits to her maturity, later on, she was able to realize on her own terms that beauty is not about high maintenance and having to go through a battle with yourself in order to be perfect.
Beauty is not perfection, after all, since it can be about missing out on sunscreen every once in a while or having a bad hair day sometimes. If there are freckles on the skin, then let it be!
Britt Ekland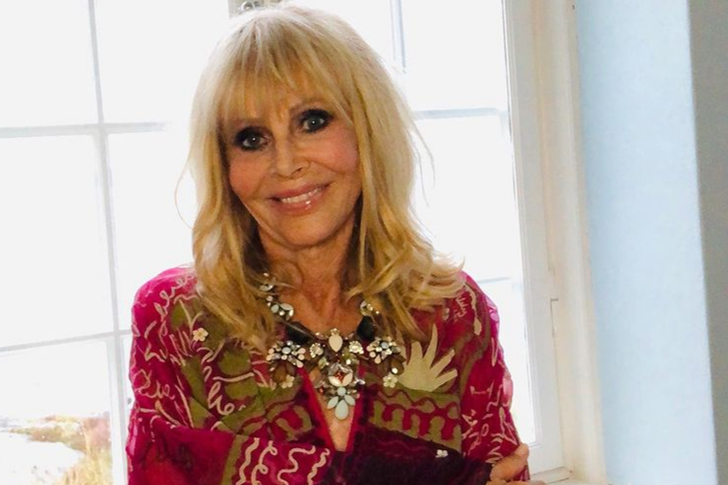 Britt Ekland was hailed as the most beautiful woman in the world twice during her time. She has had enough contributions into the movie industry that she is impossible to be forgotten even in the next generations to come. She even has a vintage look that is still trendy today. This former Miss Sweden revealed in an interview that she had to go through all of the stages of struggle – from emotional, mental, and physical. Her psychological battle was something so worth it, that even she started to believe that she is strong and that anyone could be strong if they chose to be.
Women of all ages and generations look up to Britt for being such a good role model and inspiration. She had dealt with many hardships in the past but she refused to give up. Credits to Britt, because this is a great time to fill the movie industry with a beautiful woman who has a very brave background.
Ava Gardner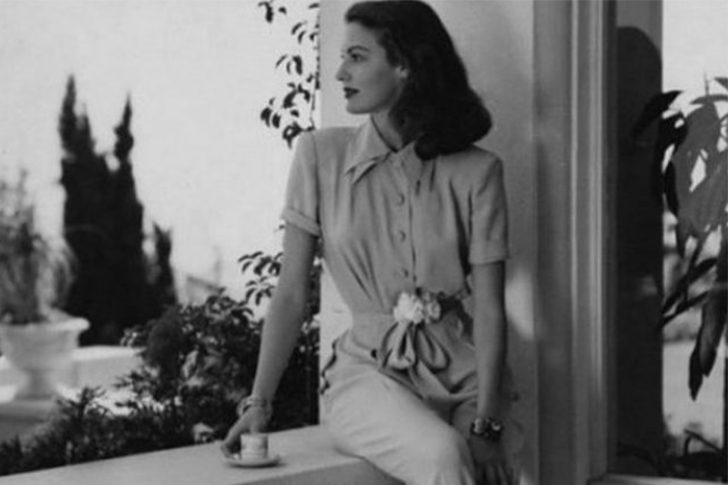 Ava Gardner is a name we hear almost every single day of our lives. She was deeply emphasized in the hit sitcom way back in the 50's sitcom  I Love Lucy. The show perhaps spent more than 5 episodes talking about her beauty, giving a lot of appreciation and admiration to the last star. The cast had dialogues that gave the world enough imagination on why men would crawl and fall on their knees as soon as Ava walks by them. We are sure she was mentioned in more films and programs, maybe even until today.
She has a face that is unbelievably perfect that makes us wonder how God sculpted her that way. Her passing was one of the hardest things the movie industry had to face. She was so beloved by many, and not just because of her iconic roles, but also because she represents women of all ages, ethnicity, and moral values. With a face like that and credits to her captivating personality, she will forever remain an icon.
Hedy Lamarr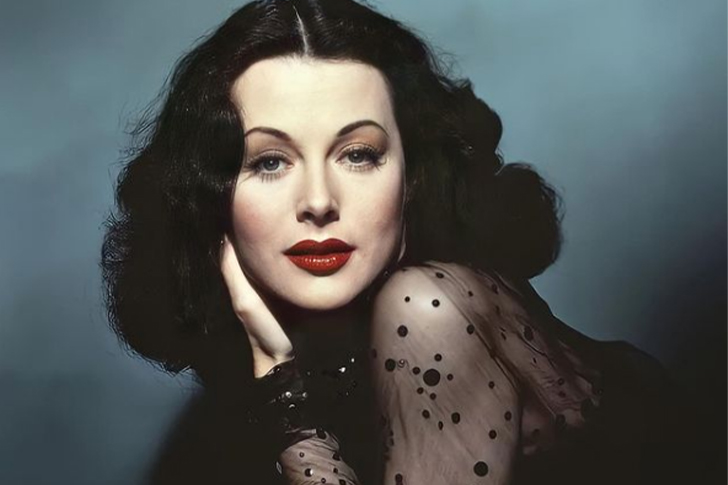 Credits to Hedy Lamarr's legacy and contributions to the movie industry, she will forever be remembered by the world. Her passing was definitely a struggle, and she was mourned by her loved ones, fans, and people she didn't even have the chance of meeting. These are people she didn't know but knew her and will continue to remember her. During her time, she was named as the most beautiful human being who ever existed, and that says a lot. She was often recognized as the top 100 most beautiful women and faces, no wonder since she was extra special.
Even today, her title is still intact. She was more than just a pretty face, she had imagination, and that's what draws people more to her. We're glad that both her outer and inner beauty and genuine soul were what captivated her fans.
Sharon Tate
Sharon Tate was again making the news when the film Once Upon a Time in Hollywood was released. This actress has always displayed her kindness, talent, and beauty, which has influenced a lot of people. She was born on January 24, 1943, and is a member of a tight-knit family. People can already see her skills when she won her first beauty contest at six months old. Sharon's father was a colonel in Army Intelligence, and growing up, she does not need any student loans to support her education.
While in Italy, she met an actor, Richard Beymer. The actor was the reason why she pursued modeling and acting. This woman's beauty is eternal. Her face is like an angel, and many admire her adorable smile. It was easy for her to land modeling jobs, especially since she is a gorgeous beauty.
Ingrid Bergman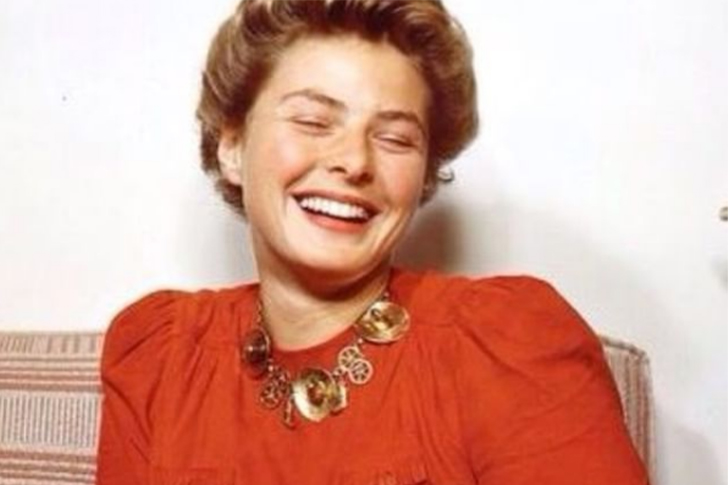 Ingrid Berman rose to fame for starring in Casablanca. She was the female lead, and even before that film, Ingrid already enjoyed a flourishing career in the German and Swedish TV industry. Her popularity grew to a global level when many said that she was the greatest international star of all time. Beyond her beauty, though, what's more, admirable about the actress is that we rarely see her showing weakness. Although she had many struggles in life, Ingrid was true to herself and always remained positive.
Born in Sweden, Ingrid has an effortless beauty. It became more aesthetically pleasing, expressed through her short curls and fitted suits. The actress was well-known for her diet. She loves to eat crayfish, and ice cream for her is the perfect dessert! She never liked to pluck her eyebrows, saying that it is one of her investments in the industry and has been considered her signature style. In fact, Ingrid became the perfect model for many Dior fashion shows because of these little beauty regimens.
Sophie Marceau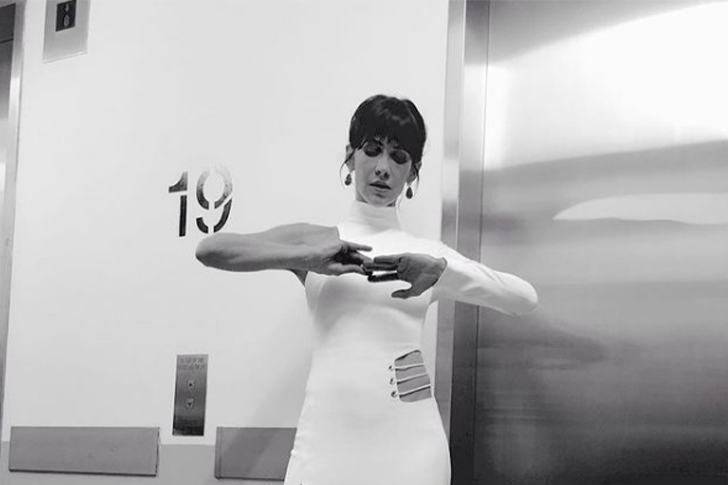 How lucky is Sophie Marceau to became famous at such a young age? She starred in La Boum, and the movie helped her to land more roles in the European film industry. This The World is Not Enough star never believed she was beautiful, but it is evident that Sophie is a gorgeous gal. Over the years, the budding star grew more elegant and lovelier. The actress shared that it is essential to take care of one's skin. She loves to use natural products and never forgets to wash her face before bed.
Throughout her career, she achieved many awards and honors. Sophie's credit score has eventually reached a new level of high because of the exceptional performances she displayed in movies. Who would have thought that a simple teenager would have a blooming career? She gave thanks to her mother, who encouraged her to try modeling.
Isabella Rossellini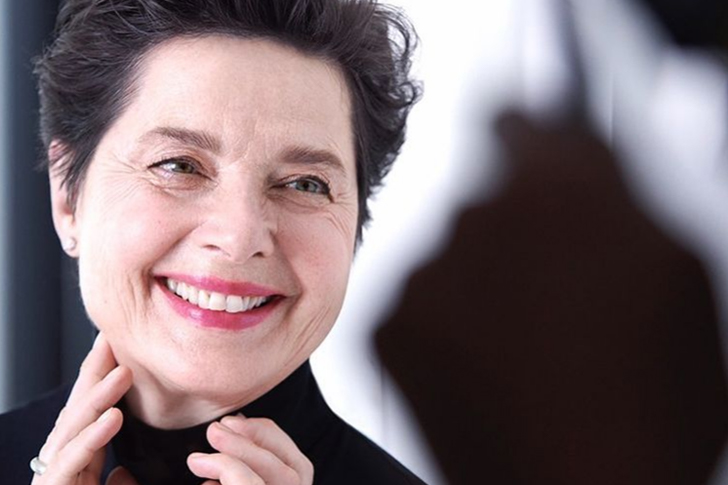 In 1982, Lancome reached out to Isabella Rosselini and asked her to be their spokesperson. Over time, she became the face of the brand. Isabella is the daughter of Ingrid Bergman and Roberto Rossellini, so it's no wonder that her beauty is in-demand. Her face spoke volumes in pictures, and her commanding gaze is apparent. Not only that— but she has also entered show business because this lady can also act well. Isabella landed a role in Blue Velvet, and people are thrilled about her outstanding performance.
When it comes to maintaining her ageless beauty, the celebrity beauty shared that she has been using face creams since a little girl. One of her holy-grail products is sunscreen to prevent wrinkles and uneven skin tone. Isabella is an optimist, and thinking happy thoughts helped her to maintain a flawless beauty in all these years. The model is not against cosmetic procedures but will not use her investment money for her benefit.
Nicola Cavanis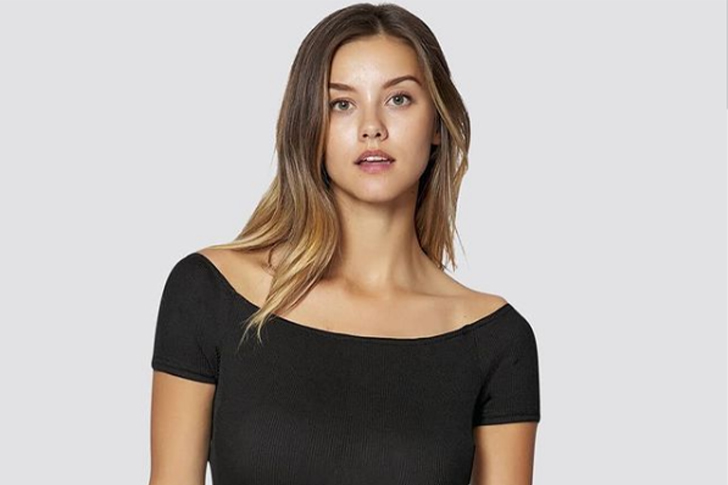 A stunning model who hails from Germany has an amassed career ahead of her. Nicola Cavanis is only 21 years old, but she already has a colossal number of Instagram followers. She has been a model since 2012, and we can see from her photos that her skills are professional level. While many of her images are taken from a studio setting, the youthful beauty likes to share a few urban contents. Nicola likes to try different fashion trends, including streetwear. The model can even rock a white and black color palette! She treats her clothes as an investment and is planning to buy more.
Nicola is still young, and we know that she is already earning a ton, so it is therefore vital that she has a financial advisor to guide her. The advisor can help her manage finances wisely and invest in her future. Regardless, we are optimistic that she will be a successful supermodel one day.
Aishwarya Rai Bachchan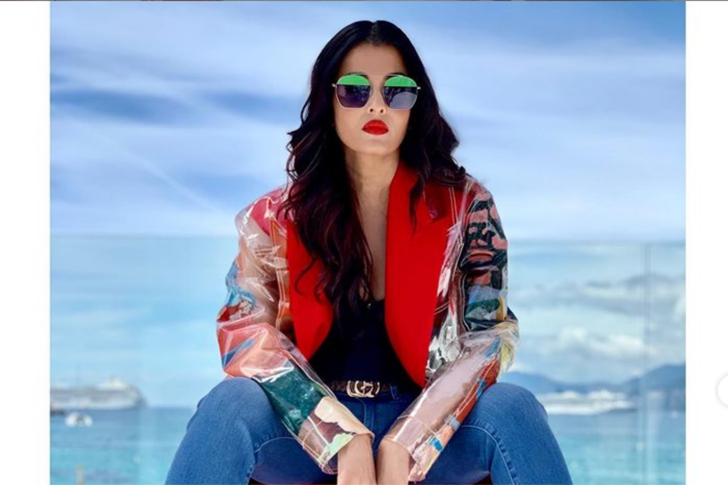 Aishwarya Rai Bachan's beauty is always included in the list, and we are here to tell you why. She began modeling in college, and in 1994, she became Miss World. This beauty queen displays her charm and wit in many ways, including in films. Over the span of her victorious career, she has placed herself among the most influential people of India.
Being the former queen, she has impacted the lives of many people and received various awards. Aishwarya was honored with the Padma Shri by the Indian Government, won two Filmfare Awards, and was praised with the  Ordre des Arts et des Lettres by the France Government. She considers these achievements as her investment in life. It is a rare moment to be recognized by two governments for one's work— so the beloved model must definitely feel like a cut above the rest. Aishwarya is not only one of the most beautiful women worldwide, but she also has a good heart to boot.
Monica Belucci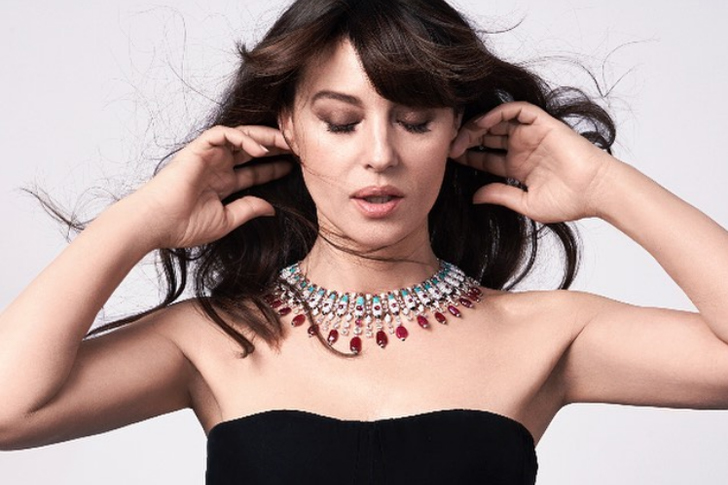 Another trailblazing woman on this list is Monica Belluci. She is now 54 years old yet remains to have supple skin and a firm body. Monica started her career as a fashion model for Dior and Dolce & Gabbana. After being a renowned model, she switched her path to making films. The actress appeared in many movies and even turned into the oldest James Bond girl in history. Ever since she was young, she already possessed great beauty. In fact, the celebrity stunner was featured in Men's Health as one of the hottest women in history.
Monica has two children now, yet she still looks flawless and young. We bet that the model-turned-actress has a good investment in skincare products and other beauty-enhancing procedures. Other than that, she is also an active person. Her chosen exercise is yoga and swimming. Contrary to popular belief, she has no strict diet; Monica just works out well.
Barbara Eden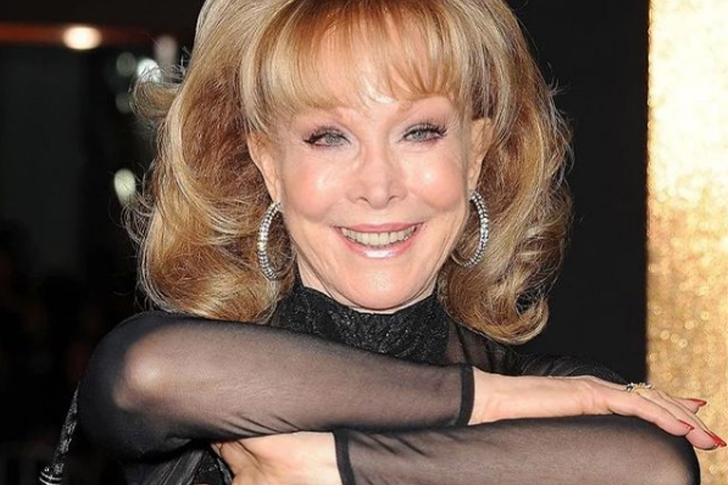 Portraying the role of Jeannie in the sitcom I Dream of Jeannie was one of the best moments for Barbara Eden. She immediately rose to prominence, and from that moment on, she landed on many films and movies. As of today, the American actress has a considerable net worth of $10 million. Her wealth just proves that her expenses— from prime real estate purchases down to basic necessities such as gas— are already solved.
Of course, this actress is not just all about money, as she also prioritizes her well-being. At 89 years old, Barbara's beauty continues to be magnificent, possibly as a result of her great self-care. Like many celebrities, Barbara has her secrets of staying healthy and glowing in all these years – moderation. She said never to limit yourself but never overdo it. Her stamina has not changed much because the star remains active in the gym. With the help of her gym trainer, she managed to take care of her body and make her skin glow naturally.
Lupita Nyong'o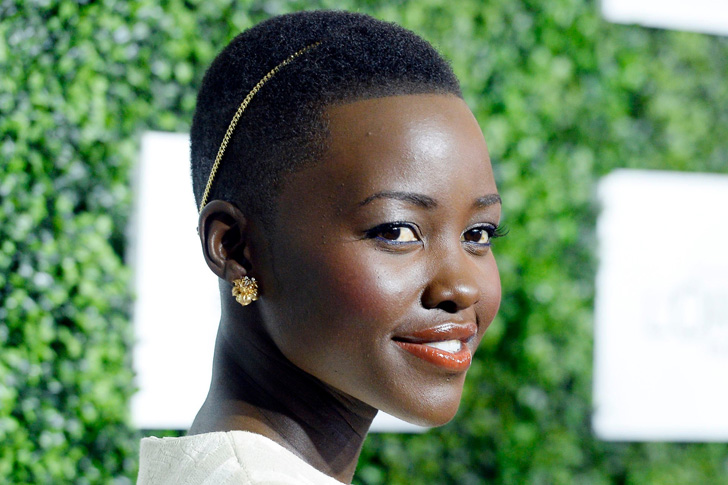 Kenyan-Mexican actress Lupita Nyong'o is perhaps one of the most talented actresses to emerge in this generation. The actress is from a prominent Kenyan family, with her father being the Kenyan politician Peter Anyang' Nyong'o. Before entering the entertainment industry, Lupita first pursued a degree in film and theater at Hampshire College in the United States.
After finishing her studies, the actress returned to Kenya and starred in a couple of TV series before moving back to the US to pursue her master's from Yale University. Clearly, her efforts and studies paid off since Lupita now has an impressive acting portfolio, which includes films like Twelve Years A Slave, Black Panther, and Star Wars. Aside from her acting skills, Lupita is also renowned for her refined taste in fashion. The actress often stuns in unique and colorful pieces on the red carpet, thus earning her a fashionista title.
Freida Pinto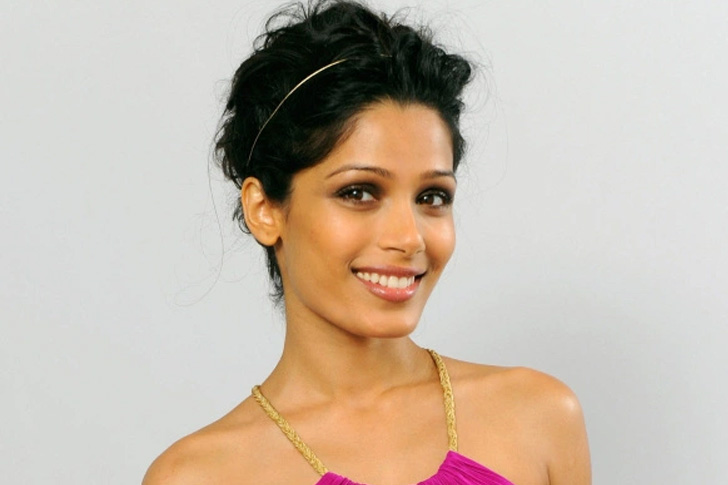 Freida Pinto is an Indian model turned actress best known for her breakout role in the film Slumdog Millionaire. She first began her career in India as a TV host and model before transitioning into acting. Freida always knew that she wanted to perform, so she participated in several stage plays while pursuing her degree in college.
After gaining recognition in the West, Freida went on to star in several projects in the United States and the United Kingdom. Some of her more notable projects include Rise of the Planet of the Apes, Dessert Dancer, and Immortals. That's not the only thing that's fascinating about this actress, though. Outside of the entertainment realm, Freida also uses her influence to promote several causes, especially women's rights. Freida still has a long way to go, but judging from how her career is going, we're confident that she's going to get bigger in the coming years.
Elizabeth Hurley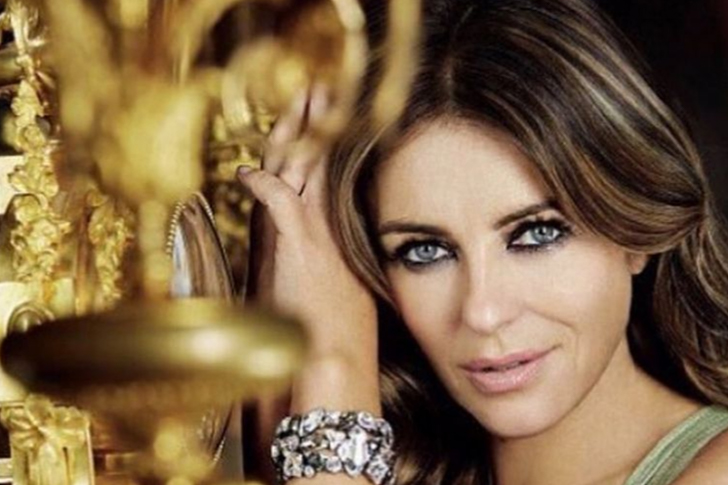 Another fitness goal is Elizabeth Hurley's Instagram posts. Now 54 years old, she is relinquishing her incredible beauty. Elizabeth is a model, actress, and businesswoman. She established the Elizabeth Hurley Beach, and the designer has been serving many consumers for years. With her earnings as an entrepreneur and celebrity, she might have already made many investments in life.
Many wonder what the secret of this woman is because she has been health conscious ever since. This trait is what she inherited from her family. Exercise, healthy food, and relaxing activities improve her nutrition, which helped her stay young. The beautiful actress steered clear from processed food and chose balanced meals instead. Elizabeth stated that it is hard at first to establish this kind of attitude towards your health. Incredible, right? With her motivational posts on social media, many fans have been inspired to be healthy themselves.
Anita Ekberg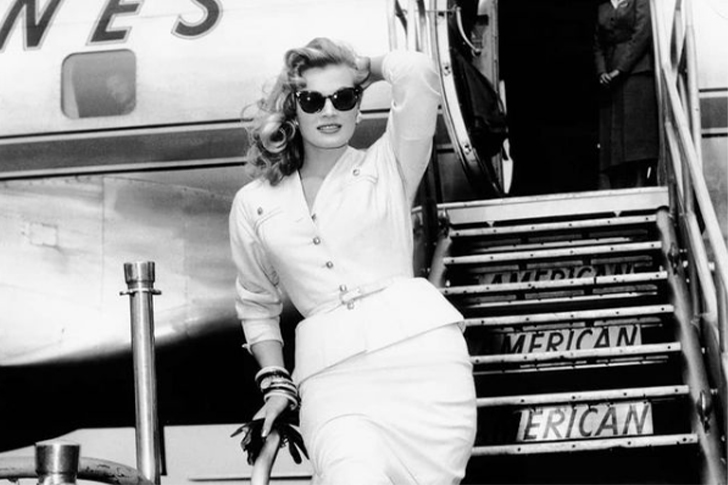 Another iconic woman of history is Anita Ekberg. The actress was the sweet muse of La Dolce Vita, and she continues to amaze people in numerous Italian films. Anita originally hails from Sweden, and her fame started after she was awarded as Miss Sweden. The title brought so many opportunities to her, including competing at the 1951 Miss Universe. Although she did not become the next Miss Universe, the beauty queen earned a contract with Universal Studios Hollywood.
When she started acting, someone suggested that she should get cosmetic surgery and change her name, but Anita refused it and remained to be herself. The former pageant star believed that she could be famous without changing anything. Sadly, Anita struggled at a time when her looks were not the standard of Hollywood beauties. Over time, Tinseltown became more open to varied forms of beauty and ethnicities, so it was fantastic that the Swedish celebrity stayed true to her own degree of beauty.
Lauren Bacall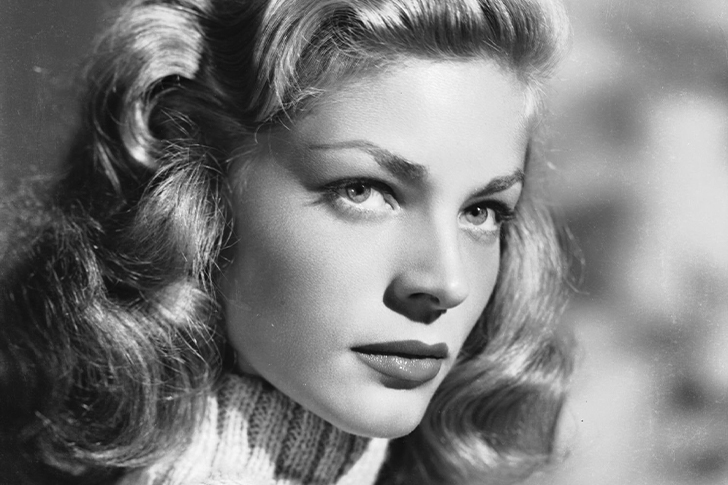 Lauren Bacall is not just about pretty looks. She worked her way up the silver screen, and she garnered credit for having a timeless signature look in Hollywood. After she amazed the film industry with her talents, Lauren made a hugely successful career. In fact, Lauren was ranked as one of the greatest female stars in Hollywood classics. She has received countless accolades during her tenure in the show business. Not to mention, the actress was a recipient of an Academy Honorary Award for her impact and service during the Golden Age of films.
If you ask us, her complexion is to die for. Thanks to her fabulous healthy lifestyle, she was able to achieve such beautiful skin. Lauren's heyday may have already come and gone, but her legacy continues on until this day. It proves that she is not just a pretty gal but also a woman of discipline and success.
Kim Basinger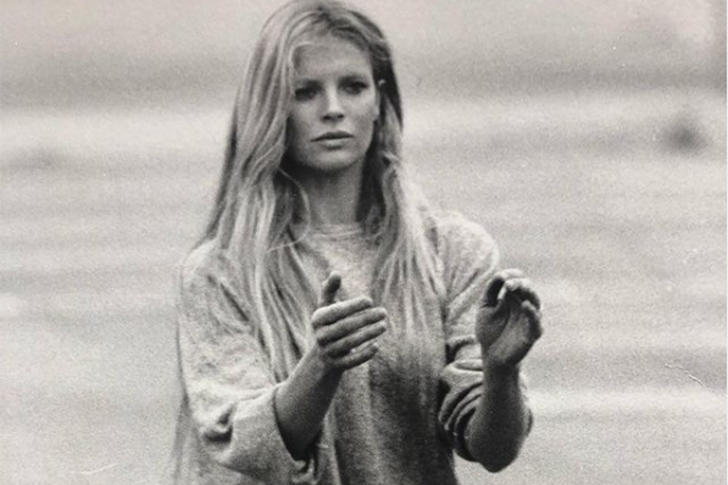 Kim Basinger was once the face of films in the '80s and '90s. She became known after her role as Bond girl in Never Say Never Again. Kim began her successful acting career and subsequently received various accolades. She received a Golden Globe Award nomination for starring in the film, The Natural. Another award she obtained was the Academy Award for Best Supporting Actress for her role in L.A. Confidential. Gaining recognition and awards opened many opportunities for her. Even until now, she has appeared in many films, one of the most popular of which is starring in the Fifty Shades of Grey film franchise.
Unknown to many, she once struggled with financial problems, but in time, she recovered. With her excellent financial advisor, the '80s star was able to stand back up and showed people what she is capable of. Kim was an icon that every woman looked up to, thanks to her beauty and glamor.
Jaclyn Smith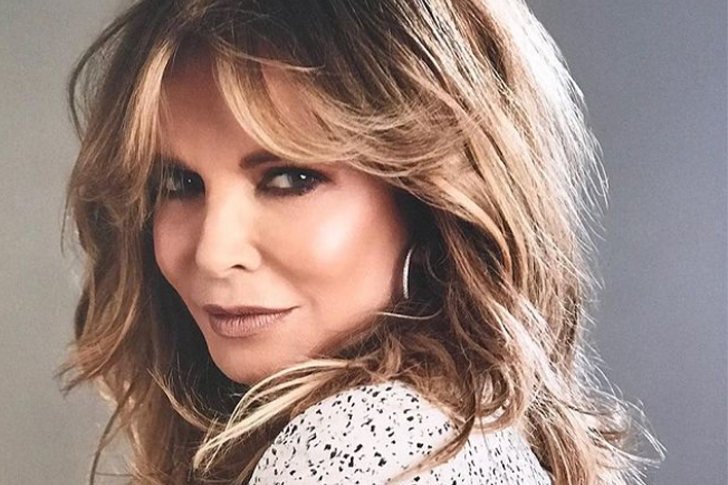 Jaclyn Smith knows how to transition from multiple roles to different careers. While she is now designing her own brand, but the former Charlie's Angel is still looking ageless. Jaclyn began her career in TV commercials, and from there, she was recognized and became a part of the famous series. With the degree of her successful career, she was nominated for a Golden Globe Award for her portrayal in the film Jacqueline Bouvier Kennedy. After which, she has been a part of numerous miniseries and TV films over the next decades.
She went on to appear in Rage of Angels, Kaleidoscope, and The Bourne Identity. All of these are great films, and we can see that she has more to offer the audiences, even at the age of 75 years old. We miss her on TV screens and hoping that she will appear in a few more films these days.
Barbara Parkins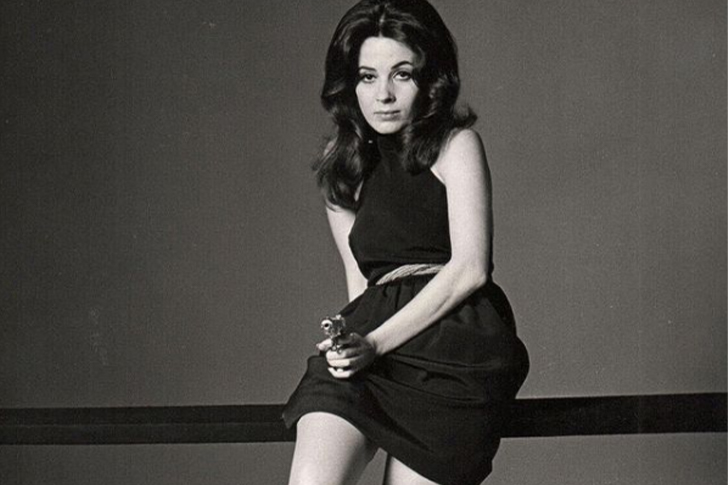 At the age of 78, we know that Barbara Parkins has more to offer. Although she is not active in the industry anymore, we know that the degree of her talents and beauty is next-level. Barbara was born in British Columbia, and at the age of 16, her adoptive mother enrolled her at Hollywood High School. There, she learned many things like ballet, acting, tap, and fencing.
Unfortunately, Barbara has been through many struggles in life, just like the rest of us. Before she became a renowned actress, she worked as an usher in the cinema and her salary was dedicated to her drama lessons. The actress-in-the-making began as a backup singer and dancer in a nightclub. From there, she made her film debut in the film 20,000 Eyes. Barbara remained to be talented in her own ways, even though she's not starring in motion pictures anymore. We are giddy with anticipation to know if she has an upcoming movie after such a long hiatus.
Julie Ege
This Norwegian actress and model dominated British films in the '60s and '70s. Julie Ege began her modeling career at the age of 15. When she turned 18, she competed for Miss Norway and came in second. Subsequently, she joined Miss Universe. Many knew that her beauty would give her wonders; just look at her achievements! She already became a queen in her teenage years.
The beauty queen made her film debut in a low-cost Norwegian film. From there, her career grew even more, and she starred in the hit comedy movie Up Pompeii. Julie will always be remembered for her beauty and skills in many motion pictures. The degree of her talents influenced many people through the years. She is an amazing woman not only because of her beauty and work in films but also due to her kindness. Clearly, Julie has the heart for helping people— this is evident as she finished a Nursing degree.
Loretta Young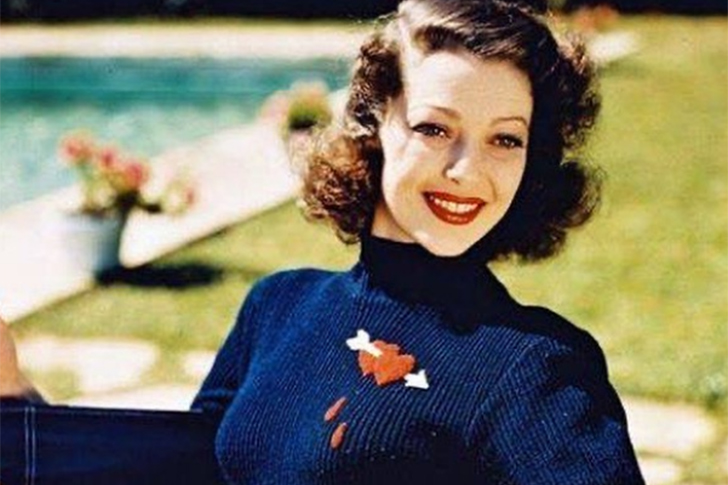 Loretta Young started her career at a very young age. Young starred in the silent film The Whip Woman, where she first got noticed. Her beauty and talents were not left unnoticed. She was even honored and included in the WAMPAS Baby Stars for her great potential as a rising star. Since then, her career has flourished. She was able to receive many accolades, including an Oscar Award.  
Young has lived a good life despite the controversies that she got involved in. In case you didn't know, she is the mother of the actress Judy Lewis. A lot of speculation surrounds their lineage as they seem to have an uncanny resemblance. Despite the degree of issues thrown at them, the mother and daughter stayed graceful throughout their career. Her reign in Hollywood lasted for more than four decades until her retirement in 1960. Regardless of the spectacle of their lives, one thing is sure— Loretta Young remains a respected actress for her contributions to the entertainment industry.  
Jacqueline Bisset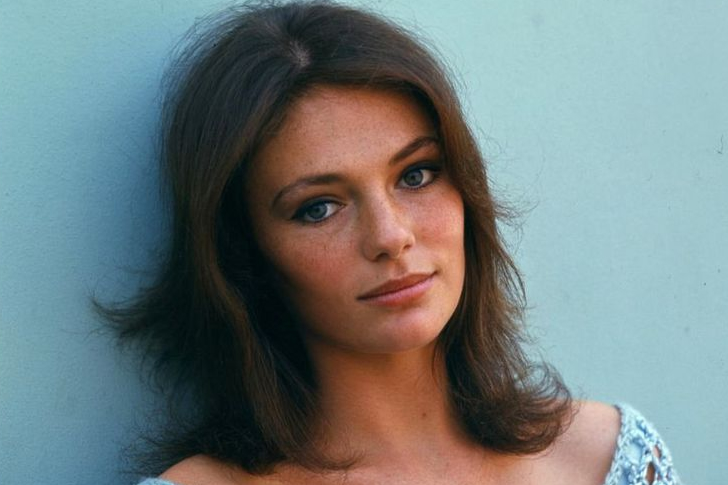 The English actress Jacqueline Bisset is already 76, but her beauty remains enchanting and youthful. She got everyone's attention when she starred next to Steve McQueen in the film Bullit. Her charm and class are comparable to the leading stars of today, but her acting skills are something else. Bisset got nominated for awards and got entitled to the Legion of Honour for her contribution to French films.
We are not sure why, but Bisset did not get married. Although she was linked and had relationships with a few men, the actress stayed single for some reason. One underlying goal could be her dedication to her career. Even now that she's quite the veteran, it seems like Bisset is not going to retire anytime soon. At the age of 75, Bisset joined the cast of the film Honey in the Head. Given the years that she worked in the industry, Bisset must have made huge investments enough to suffice the luxurious life that she deserves.
Grace Kelly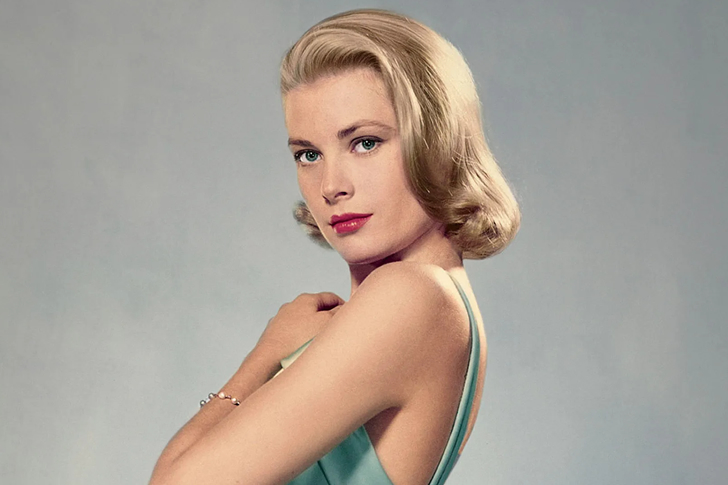 Before Meghan Markle, there was Grace Kelly— an actress turned princess when she married the Prince of Monaco, Prince Rainier III, in 1956. Kelly got her degree in the American Academy of Dramatic Arts at the age of 19. She joined the entertainment business despite her parent's inclination towards sports. For her short time spent in Hollywood as an actress, she was able to grab an Oscar for best actress. The actress is best described as sophisticated and classy amidst the flock of daring and sexy stars at that time.
Perhaps, those are the qualities that made the prince fall in love with her. At the age of 26 and at her prime, Grace left Hollywood to be the Princess of Morocco. Their love serves as an inspiration to many. Prince Rainier did not even remarry when his princess passed away in 1952. Instead, he devoted himself to his work and to their children.
 Audrey Hepburn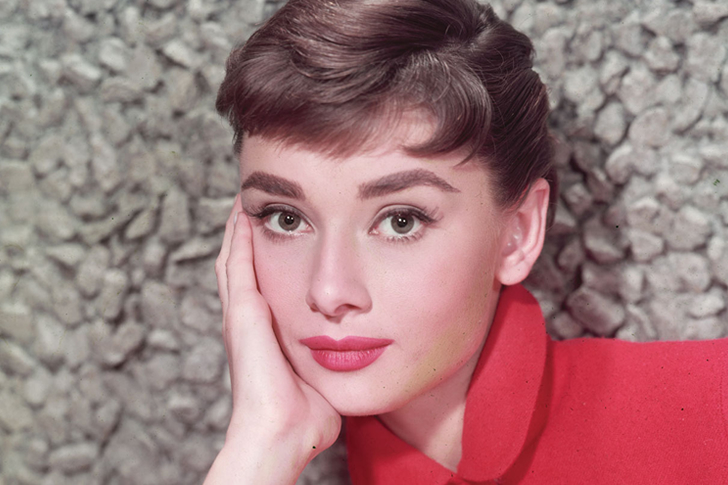 Audrey Hepburn remains a beauty icon today despite having already reigned the scenes decades ago. How could she not, when everything about her shouts sophistication, elegance, and simplicity? She is among the women of Hollywood's Golden Age who chose not to bare too much skin and portray alluring sirens, thus maintaining her classy appeal.
Hepburn was born in Belgium. She has a lineage of royalties from her mother's side— that probably explains her stylish fashion and level of grace. From Europe, she was able to cross boundaries and push her luck in Hollywood. The actress has to credit Colette for that. Colette, an author, discovered her while performing in Monaco. Among her most memorable films are Sabrina and Breakfast at Tiffany's. Apart from her magnetic beauty, she is also well recognized for her keen skills in acting. From the Oscars and Emmys to the BAFTAs, Hepburn is among the actors who were able to win in all big award-giving bodies. For this, she was named one of the Greatest Female Stars of All Time.
Kim Novak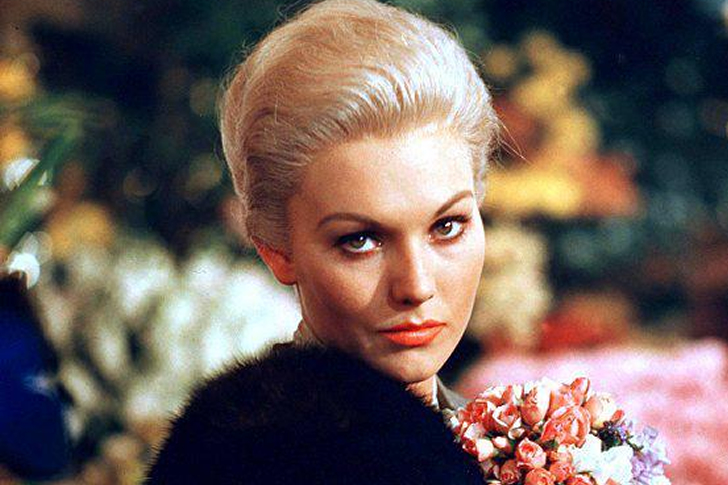 The Vertigo star, Kim Novak, is another of Hollywood's finest gems and is considered a muse of the famous director, Alfred Hitchcock. She is one of the most attractive women of the '50s and has made tons of movies, which eventually led to her gaining much recognition. Although she is obviously lovely and has an hourglass figure, Novak refused to be branded as just a sensual star. The actress fought for her own vision of herself and made a name out of her talent and skills. For that, Novak was able to do several films from different genres.
Novak retired and exited the spotlight in 1992; she was only 59 at that time. Though the iconic beauty moved away from the spotlight, she sometimes graces awards night and interviews. As Novak is already of advanced age, she must invest in medical insurance that she will benefit from in the future.
Claudia Cardinale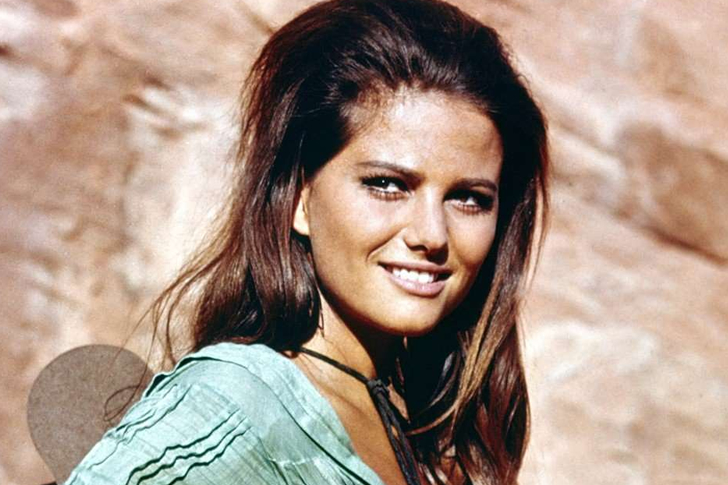 Claudia Cardinale dominated the European film industry in the 1950s. The Tunisian-born actress managed to have a career as a model and actress in Italy. Her winning of a contest paved the way to sealing her success in Italy. Her film debut was in the feature-length, Goha in 1958. Film directors and producers must have been impressed by her acting skills, as well as with her mesmerizing beauty because she later starred in many more films. Counting the success of her project, The Girl with a Suitcase, she later starred in an American film, The Pink Panther.
Cardinale's success in the industry wouldn't be possible without Franco Cristaldi. As Cardinale is foreign to Italy, Cristaldi served as her mentor, who guided her when she was just starting out. Cardinale, in her 80s now, is not interested in taking the bench. Although she is still enjoying a fruitful career, she must hire a financial advisor. She must secure the hard-earned money that she will use if ever she will choose to retire.
Beyonce Knowles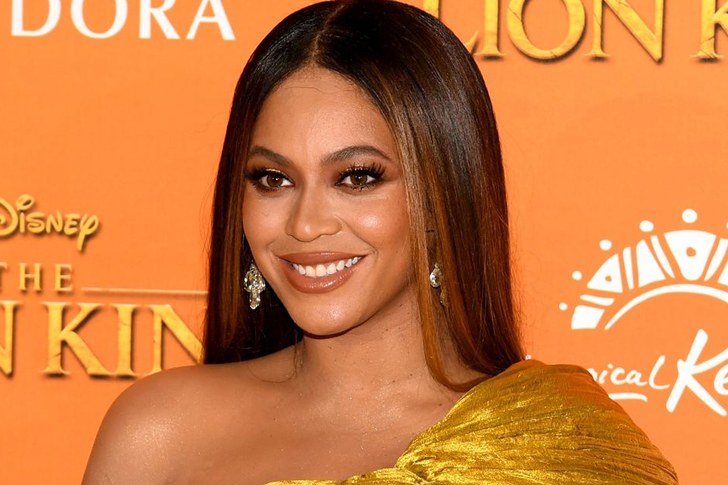 Many would agree that Beyonce Knowles is one of the most influential women of our era. Beyonce believes in feminism and women empowerment through her music. Mrs. Carter encourages women all over the world to take the lead with her hit singles like Who Run the World. She also got us dancing to the tune of Single Ladies and loving the idea of being a free woman.
Apart from being a powerful songstress and recording idol, Knowles is famous for her hourglass figure, beautiful face, and stunning fashion picks. That is why the hip-hop star and billionaire Jay-Z put a ring on her finger after years of dating. Despite giving birth to three kids, Knowles or Mrs. Carter was able to maintain her appearance and looked as if she hadn't aged. Her flawless career and chart-topping albums and singles make her earn a good credit score.
Jean Shrimpton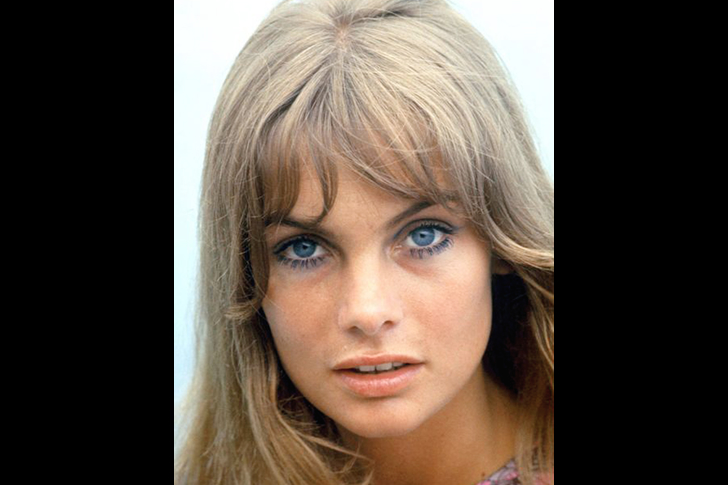 Being one of the most iconic supermodels of all time, Jean Shrimpton is rightful to be included on the list of the most beautiful women. Shrimpton has been gracing the covers of top and elite fashion magazines since she was just 17. How could she not dominate the modeling scene when she has a profile that has never had a bad angle, a physique that fits every shot, and unforgettable beauty? For that, she was called "The It Girl' and was the highest-paid model of her time.
Shrimpton was also given credits for popularizing the mini-skirt fashion. In 1998, the stunning beauty retired from modeling and started her own family. She married the photographer, Michael Cox, and bore a son Thaddeus. The family settled in Cornwall, Ontario, Canada where she put up an antique shop and purchased a small-town hotel as her source of income.
Zoe Saldana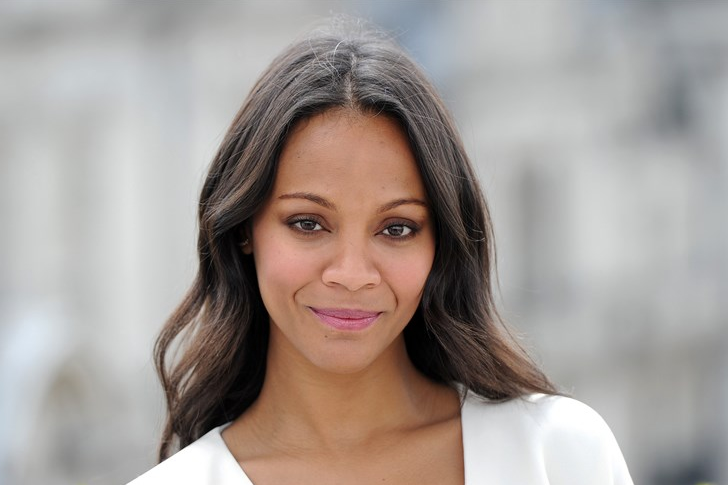 One of today's best actresses, Zoe Saldana, had a humble beginning in the industry. From being a supporting cast in a dance movie to starring in her own film, Saldana sure climbed her way to success.
Saldana's training in ballet became her ticket to Hollywood. Her first few movie credits are in Center Stage, where she played as a ballet dancer, and in Drumline, where she was cast as a cheer dancer. The celebrity earned respect when she became part of action-filled films such as Pirates of the Caribbean, Vantage Point, and Blackout. Her breakthrough movie was in the 2009 remake of Star Trek, where she played Nyota Uhura. What made her eligible for stunt-filled movies are her slim physique, gorgeous face, and natural acting ability. The actress is now 41 years old, married, and has kids on her own. Despite it all, she is able to look as if she is 30 years old, and that earned her the right to be called one of the most beautiful women of all time.
Gal Gadot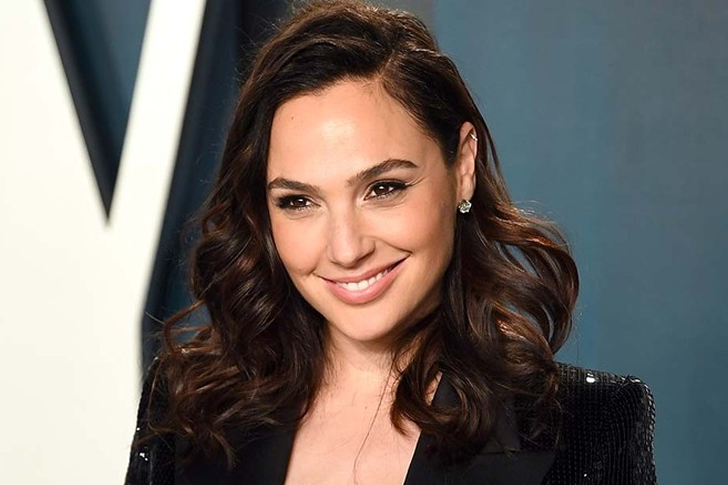 Who would not fall in love with Gal Gadot? A powerhouse combination of a captivating smile, beautiful face, impactful personality, and sexy physique is what makes us head-over-heels with the new Wonder Woman.
Gal Gadot was a beauty queen before she became a Hollywood star. She first graced the big screen with her role in The Fast and the Furious franchise before bagging the epic role of Wonder Woman. Her rise to fame seems to be fast, which is not surprising given her standout beauty. Despite being a goddess on the screen, Gadot is a loving wife to her husband and mom to her kids. The 38-year-old Israeli beauty is also a woman of purpose and brains. She fulfilled her two years of mandatory military training, and her interest in a degree in law makes her a nationalistic woman.
Lynda Carter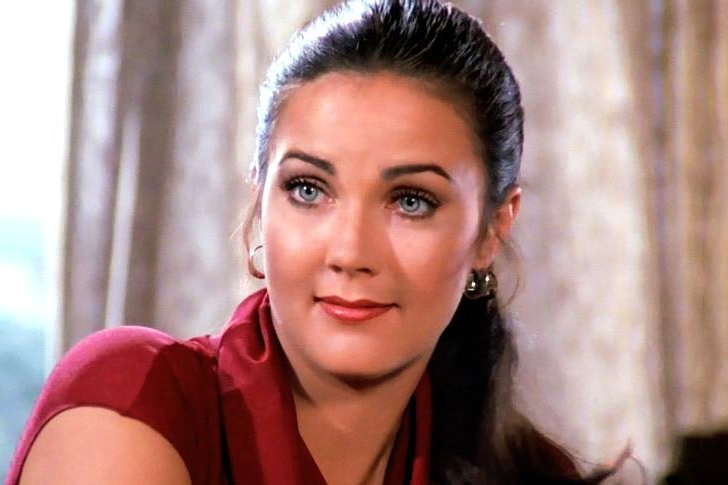 Speaking of Wonder Woman, we have one woman to credit for making the said character a hit—it is no other than the original Wonder Woman, Lynda Carter. Like Gal Gadot, Carter is also a product of a beauty pageant. She won Miss World USA in 1972. Although the former beauty queen didn't bag the world title, another opportunity came at her doorstep. The entertainment business welcomed her by offering few roles before being picked as Wonder Woman, and the success of the show led her to be known worldwide. Apparently, she got stuck on the said character, prohibiting her from growing her career.
Eventually, Carter ventured into music recording sometime in between taping of Wonder Woman. Unfortunately, it was not a success due to being overshadowed by her famous character. Her career might have stayed at the same level, but it provided her a good marriage that lasts a lifetime. She is married to Attorney Robert Altman and they raised two children together.
Brooke Shields
Brooke Shields was the it girl of the 1980s. Her acting career skyrocketed due to her significant role in the film  Pretty Baby in 1978. As Shields bloomed into a beautiful woman, she starred in the epic movie Blue Lagoon in 1981. She later took a hiatus to focus on her studies, and over time, Shields accomplished a degree at Princeton University. Despite being absent for a long time, Shields regained her career when she stepped back in Hollywood in 1990. She starred in several films and shows. Aside from her shining career and high-profile life, Shields also experienced several lows in life. Thankfully, she managed to outwit them by staying strong and through the help of her family.
At 55, Shields thanks her vegan diet for looking young and staying healthy. She also stays fit by remaining active and exercising regularly. Shields' career might be lying-low now, but her significance and prominence in the industry will last through the ages.
Elisabeth Shue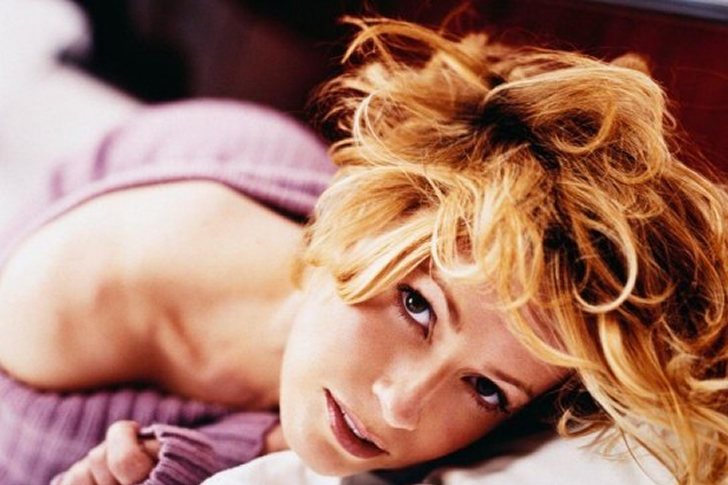 Everyone got excited when Elisabeth Shue showed up in the third season of Cobra Kai. Seeing her reunite with her co-stars, Ralph Macchio and William Zabka, was like a blast from the past. It was nostalgic! Aside from it, a lot of viewers noticed how magnificent Shue is. Her beauty and girl-next-door charisma, which we all find likable, is still there. Apparently, among the trio, it was Shue who managed to stay active in the industry after the movie Karate Kid in 1984. After the said hit movie, she later starred in another blockbuster franchise, Back to the Future II and Back to the Future III.
What we don't know is that Shue is a graduate of Harvard University with a degree in Political Science that she finished in 2000. Her decision to put studying on hold was due to her inclination to fill in her bank and help pay for her own tuition. It may have taken her some time, but the actress is proud to finish her studies at a prestigious university. For that, our admiration for Shue grew as she is not just any celebrity with a pretty face, but she is also a woman with substance.
Pamela Anderson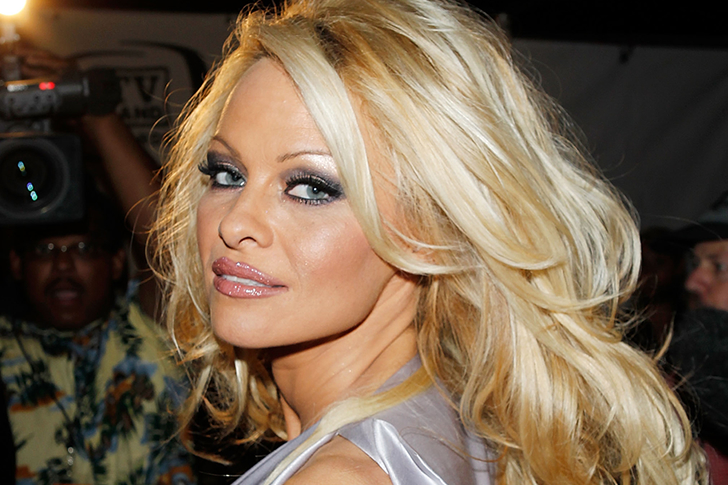 Pamela Anderson is a one-of-kind Hollywood celebrity. The Canadian-American star first came to prominence due to her sultry and alluring appearance in the hit TV show Baywatch. Who could not adore someone who looks so stunning in a bikini? For that, she became a household name and an icon in Hollywood. The actress later got surrounded by several controversies that affected her life as well as her career.
Starting from her marriage with Tommy Lee to her relationship with Kid Rock, the celebrity's personal life was a circus-like event at the time. Apparently, Pam seems to have not given up on love despite having to call for a lawyer's help to dissolve her marriage. On the other side of her coin, Pam also participates in causes and activism. She is a great supporter of animal rights and has posed for PETA to promote their cause. Pam also supports AIDS awareness. She teamed up with a cosmetic company to help raise funds for those who are affected by it. Undoubtedly, the actress is beautiful both inside and outside.
Catherine Bell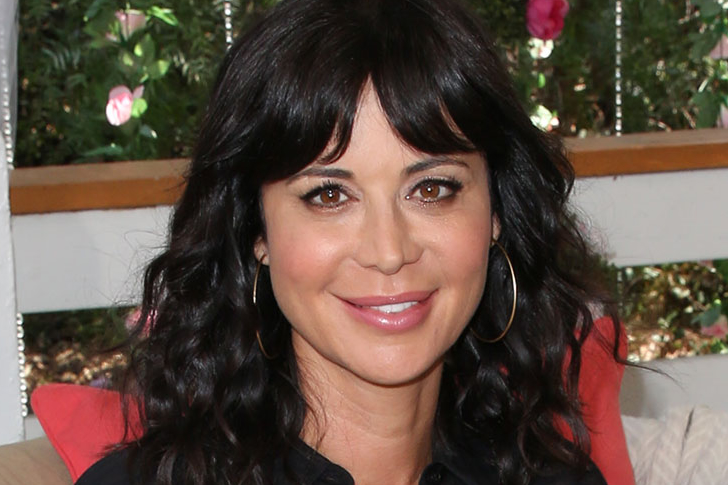 Lieutenant Colonel Sarah Mckenzie is a famous TV character in the series JAG, who embodies toughness and beauty all at the same time. The said character was given justice by the beautiful and captivating Iranian-American actress Catherine Bell. Amidst her alluring and divine beauty, Bell is one tough lady. She is into extreme sports and physical activities. As such, Bell has taken an interest in kickboxing and motorcycling. She was also reported to have learned to fly an aircraft.
The Good Witch star remodeled a house in Los Angeles years ago, causing her to shell out about $2 million. By the looks of it, Bell must have a good financial advisor that helps her sort out and deal with her money matters. Though the amount is surprisingly huge, she must have afforded it effortlessly due to her years of hard work that bore great fruit.
Olivia Newton John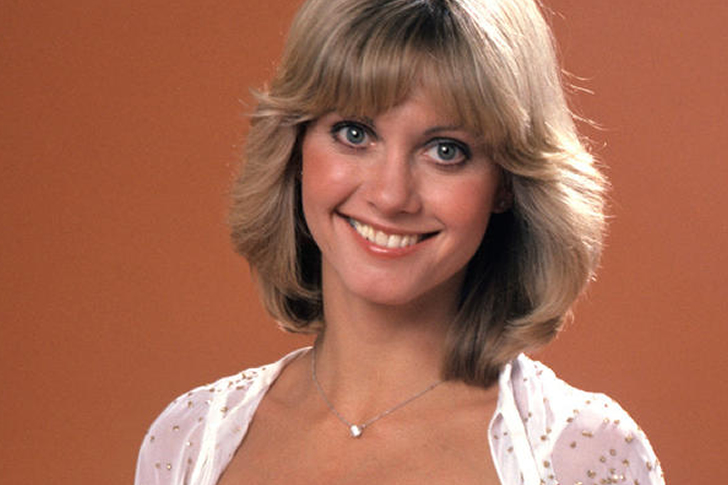 The word "lucky" comes to mind when we are talking about Olivia Newton-John. From joining a singing contest to winning the 1974 Grammy Record of the Year, she became attracted to Hollywood's glitz and glam and was soon recognized as a real talent. Before making it big as Sandy in the award-winning musical movie, Grease, she started singing at a very young age. After joining a singing contest, which earned her ticket to England at the age of 15, she performed in clubs and moved to Los Angeles to try her luck.
Olivia rose to stardom when she portrayed her role as a cheerleader in the 1978 movie musical. She continued her singing career and released her third solo album, Let Me Be There, where she won a Grammy Award for best country female performance. A series of songs and albums followed. Her singles I Honestly Love You and Something Better To Do even aced the Billboard chart! Though she continued to release albums in the 1980s, her career quieted down. The singer-actress has since focused on starting a family and launched her clothing line investments, Koala Blue.
Rihanna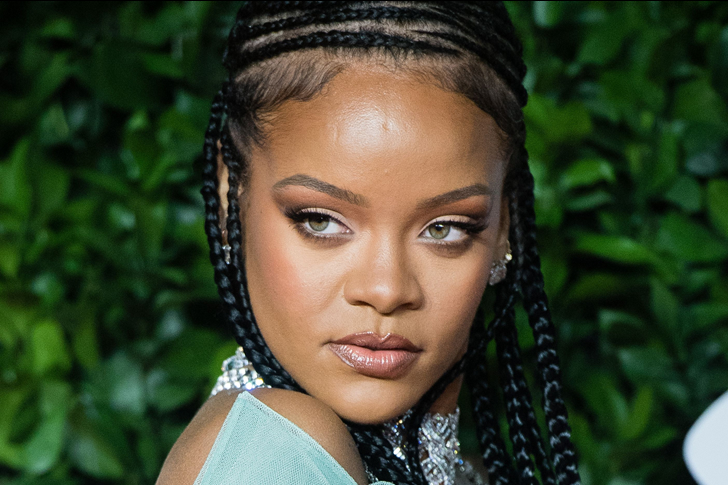 Rihanna has swiftly become one of the biggest names in the music industry. With her versatile voice and fashionable appearance, it is undeniable that she is one of the most famous icons in the 21st century. Her talent grabbed producer Evan Rogers' attention and convinced her to audition with rapper Jay-Z in 2004. The Barbadian singer's fame started when she released her debut single Pon de Replay in 2005. Consequently, her new wave hit Tainted Love became her first single to top the Billboard Charts.
She changed her genre from tropical rhythms to R&B and altered her appearance, showcasing a more independent and fierce version of Rihanna. It soon paid off as her single Umbrella won her Grammy Award and became one of the biggest hits. She became the youngest female artist to make it to the Billboard Charts for ten consecutive songs. The star also graced films and appeared in movies such as Battleship and Ocean's 8. Besides her career, she also has a series of investments, Fenty Beauty and Savage X Fenty, making her one of the wealthiest celebrities to date.
Caroline Munro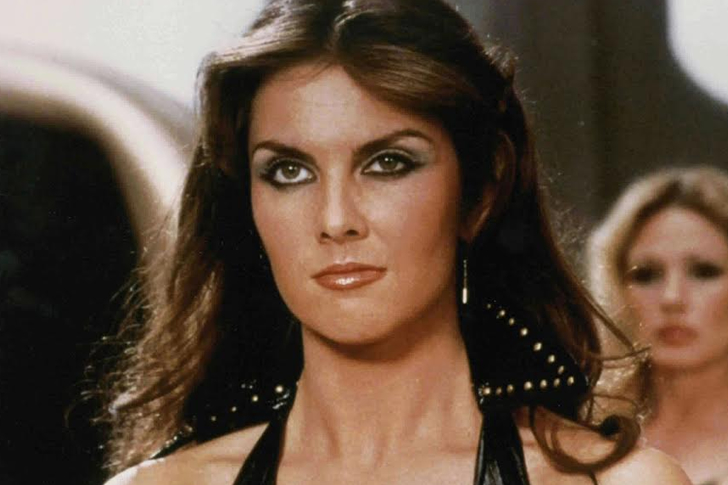 Caroline Munro burst onto the scene as the brunette actress chased by a vampire in the 1972 film Dracula A.D. 1972. Unknown to many, she used to be a member of the band Cream with Eric Clapton and Steve Howe. Her career had a 180-degree turn in the mid-'60s when she won the Evening News' Face of the Year competition. This led to modeling gigs, and soon, the celebrity graced the fashion and television industry in London.
She entered the movie industry and had a series of films before becoming a Bond villainess in the 1977 film, The Spy Who Loved Me. Her movie and musical endeavors continued. In the same year, Caroline recorded a single Pump me Up in 1985 and was cast in Slaughter High. She then met her husband George Dugdale and got married in 1990. Decades after, she proves to be wedded to the 1970s horror when she appeared in the movie The House of Gorgon.
Lisa Bonet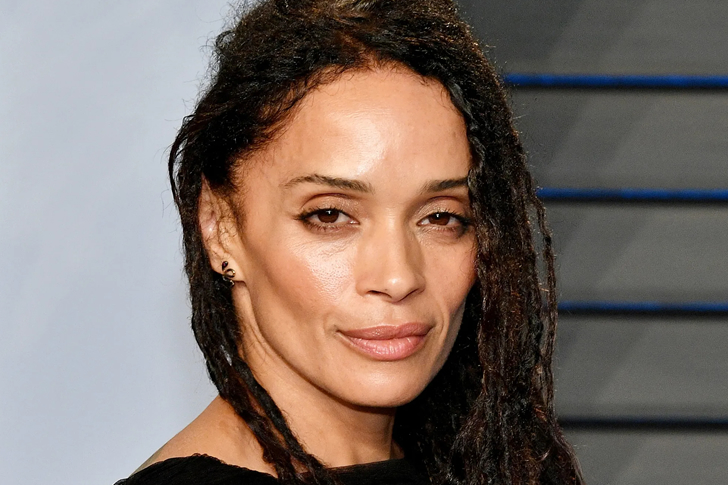 We really cannot get enough of  Aquaman's wife, Lisa Bonet. The whole world was first smitten by the actress who portrayed Denise Huxtable in the 1980 sitcom, The Cosby Show. Shortly after, she took a short hiatus to work on another spin-off series, A Different World. In terms of her work on the big screen, Lisa was first seen after co-starring with Mickey Rourke in the horror flick Angel Heart. The doors of fame opened up when she starred in several movies and television shows— Life on Mars and The Red Road, to name a few.
By the age of 20, she married singer Lenny Kravitz but sadly called it quits after six years. She then met and fell in love with actor Jason Momoa and they had two children together. The two tied the knot in October 2017 after being in love for 12 years. In 2020, Superbowl fans were shocked when a Rocket Mortgage ad was aired, making their followers crave for more appearances as a couple.
Loretta Swit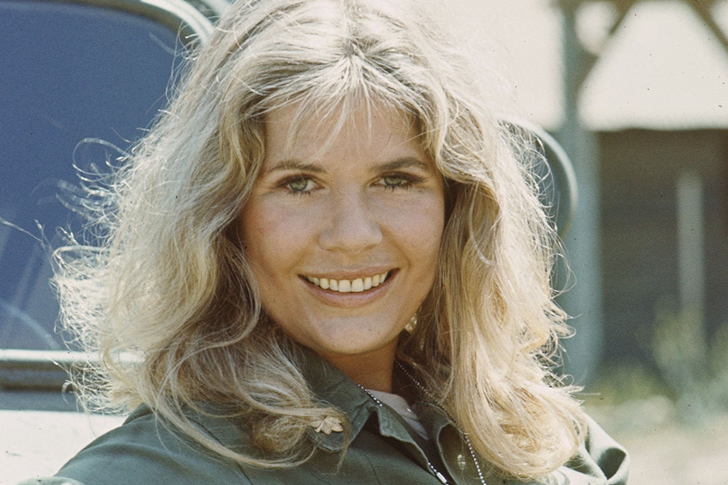 Loretta Swit continues to make television fans swoon over her role as Major Margaret "Hot Lips" Houlihan from the 1972 television series, M*A*S*H*. Her certainty and charm made her bag two Emmy Awards and opened the gates for Hollywood opportunities. From being a theater actress to hitting the big screen in 1969, she continued to make remarkable portrayals. Her undeniable talent enabled her to earn her third Career Achievement Award with numerous Emmy and Golden Globe nominations.
Though the star's television career came first, she returned to her love of theater in the '90s to 2010. She made her Broadway appearance in Same Time, Next Year, and has won The Sarah Siddons Award with her numerous performances on Shirley Valentine. Her on-screen projects lessened to a degree in the '90s. Not to mention, Loretta's television work includes more than 25 films, including her most recent one, Play the Flute. The actress proves to have beauty with a purpose for her humanitarian efforts and even bagged awards for her philanthropic works.
Jeanne Triplehorn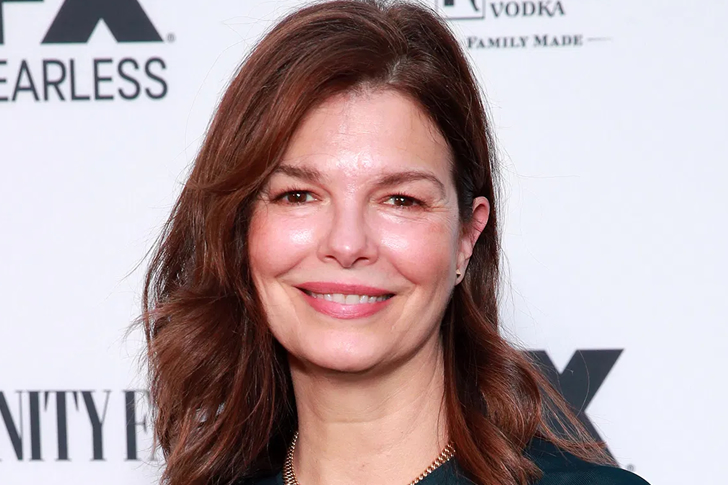 Jeanne Triplehorn will always be remembered as Dr. Beth Garner in the 1992 movie, Basic Instinct but she is equally alluring a decade after in HBO's Big Love. Before entering the spotlight, the celebrity worked as a radio host under the name Jeanne Summers back in the 1980s. She also played supporting roles and soon got her first major break while portraying a psychologist in the blockbuster hit, Basic Instinct. Jeanne's stardom led to a series of commitments. A year after, she played the opposite of Tom Cruise in the legal thriller film, The Firm. The list doesn't end there, though, as the star appeared in several other films such as 'Til there was You, Waterworld, and Blue Eyes, to name a few.
Aside from the big screen, she also graced the theater while playing Masha in the Broadway musical Three Sisters. Jeanne returned to the small screen in the 2006 HBO miniseries Big Love. Following the show's finale in 2011, she played Dr.Blake in the CBS series, Criminal Minds. For years, Jeanne's beauty and talent continue to impress her viewers to a great degree.
Catherine Bach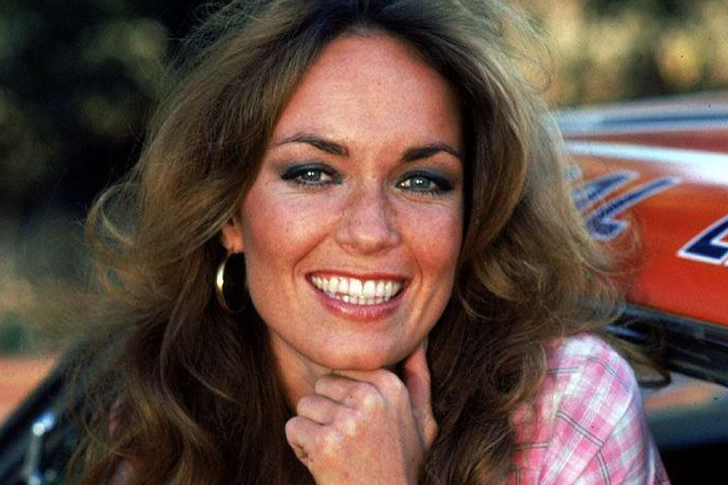 The Dukes of Hazzard brunette beauty Catherine Back oozes with Hollywood glam after posing for a poster that sold over 5 million copies. Unknown to many, she was one of the children in The Sound of Music before becoming her iconic role, Daisy Dukes. Catherine also appeared in other films such as The Midnight Man and Thunderbolt and Lightfoot. At one point, her legs were as famous as her status when she got them covered with $1 million worth of insurance.
Roles kept coming in for her even after the series ended. She starred as Margo Dutton in a drama series, African Skies, from 1992 to 1994. The famed actress appeared in Monk in 2006 and had her recurring role as Anita Lawson in the daytime series, The Young and the Restless. From the moment we saw her sporting her denim shorts and cowboy hat, Bach has had a fantastic career and is still looking ageless years after.
Lindsay Wagner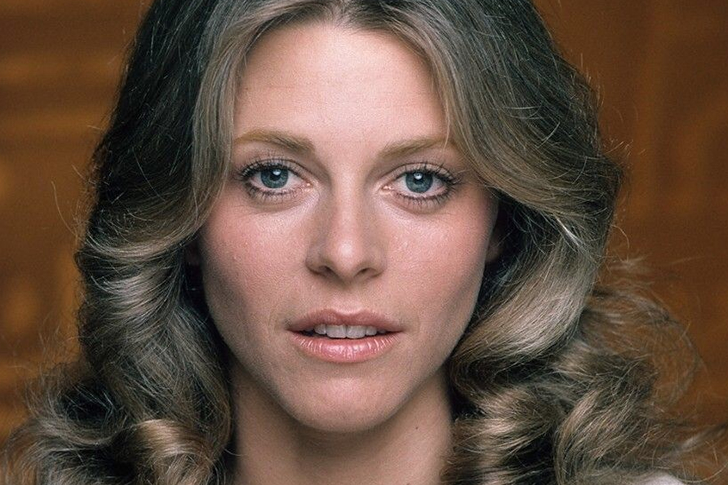 Lindsay Wagner is undoubtedly one of the greatest actresses of her generation. Her successful career in film and television has included her lead roles in The Six Million Dollar Man and The Bionic Woman. After not finishing her college degree, the former Hollywood star aspirant entered the modeling industry, which made way for a Universal Studios contract. Her debut show Adam-12 was aired in 1971, followed by a slew of films and TV series. Thanks to Lindsay's appeal during her appearances in Paper Chase and The Rockford Files, she landed Jaime Sommers' role. The actress even reprised her character through The Bionic Woman due to the public's positive response. In fact, her portrayal of Jaime won an Emmy Award in 1977.
After the series ended in 1977, she continued to star in films and television. In 1989, Lindsay earned her star in the Hollywood Walk of Fame for the category film. At 71, the iconic Bionic Woman herself is still timeless with her beauty and grace.
 Phoebe Cates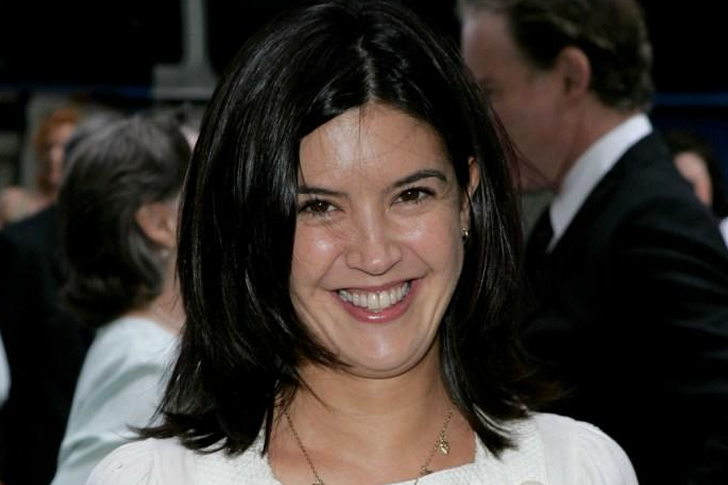 For many of us growing up, Phoebe Cates has always been one of the favorites. The model-turned-actress rose to prominence during her films like Paradise, Fast Times at Ridgemont High, and Private School. It was her role in the movie 1984 Gremlins, however, that thrust the actress further into a higher level of renown. Cates got married to actor Kevin Kline in 1989 and had their first child together two years after. Over time, the actress took a break from the spotlight to focus more on her personal life.
She made a comeback on the big screen in the 2001 independent movie, The Anniversary Party. Eventually, the fan-favorite star reprised her role as Kate Beringer when she dubbed the character for the video game Lego Dimensions. Ever since she left Hollywood's glam, Cates focused more on her investment, an upscale boutique called Blue Tree. Don't fret, though! Her timeless beauty is still seen gracing the red carpet now and then.
Ali Mcgraw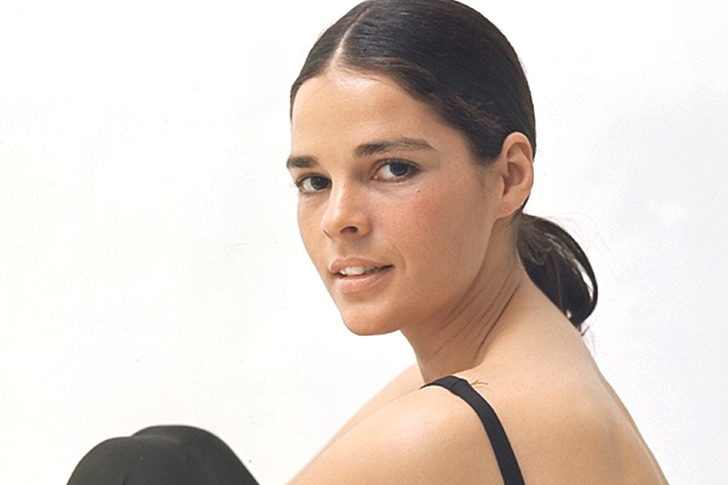 Hailed as one of the 50 most beautiful people in the world, Ali Mcgraw is truly recognizable when it comes to classic films. She started her career as a model and made a complete 180-degree turn when she appeared on the small screen. The Hollywood beauty won a Golden Globe award for her role in the 1969 film Goodbye, Columbus, but it was her iconic character, Jenny, in the 1970 film Love Story that earned her Oscar nomination as Best Actress. The film became a favorite and was tagged as the ninth greatest romance film of all time.
In 1972, she portrayed the opposite to Steve McQueen in the movie, The Getaway. Three years after, Ali starred in three of the Top 10 highest-grossing films. Though she has been inactive since 1977, the future generations are still enamored by her beauty. More recently, the on-screen partners have been added to the Hollywood Walk of Fame in celebration of the 50th year anniversary of the timeless romance film.
Kate Upton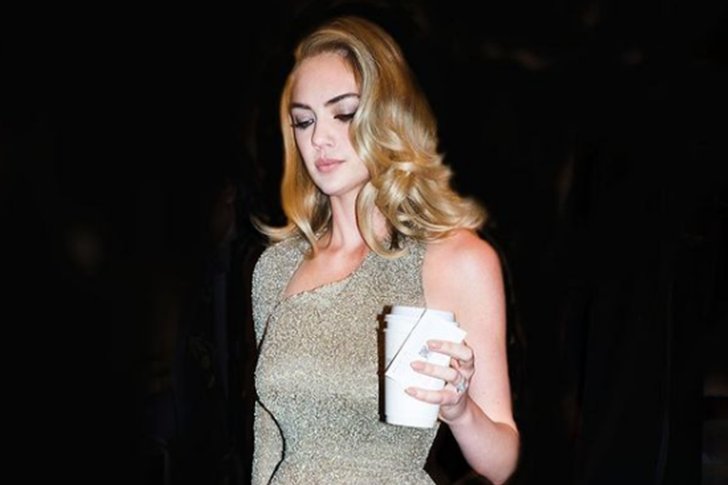 This beauty is lucky enough to get the opportunity to be featured on the cover of Sports Illustrated, and she got a lot of recognition because of the credit. Kate Upton is one of those chosen few who dazzled many with her beautiful face and her stunningly fit body. She was featured on the 2011 swimsuit edition of the magazine and was hailed as the "Rookie of the Year" because of that.
Although she was a newbie in the scene, it was clear that she knew what she was doing and that she was loving it. What's more, is that people quickly fell in love with her as well. She was then asked to come back in 2012 and in 2013 to do more cover shoots for them. The model was likewise featured in Vanity Fair's centennial anniversary edition. She really took the industry by storm!
Halle Berry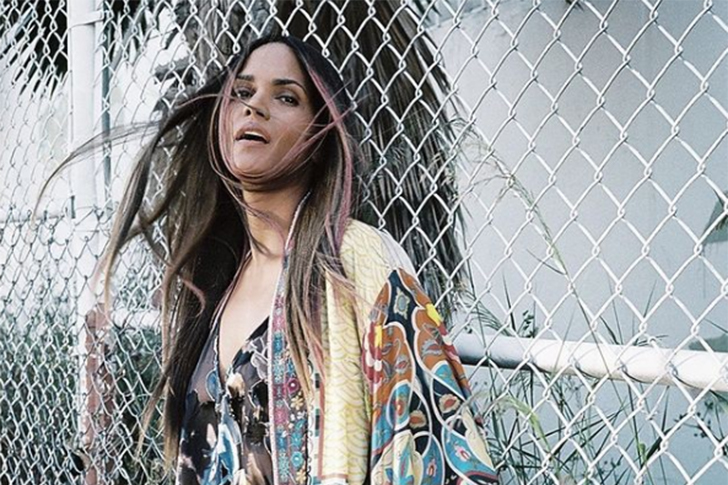 African-American actresses didn't always get the same opportunities or degree of freedom as actresses of other nationalities do. Things changed when Halle Berry took the spotlight. Although it may have been tough for her in the beginning, she persevered and proved that she is beautiful and she had what it takes to become great in her field. She did such a great job that she was given an Academy Award.
Her career is truly an inspiration, but aside from that, her beauty is something that is undeniable. Her eyes and her expressive face make it hard for casting directors to say no to. She has appeared in movies like Die Another Day, Swordfish, Gothika, and Monster Ball. Her net worth is now really high and because of this, she is able to make investments in a lot of assets and luxuries.
Kelly Lebrock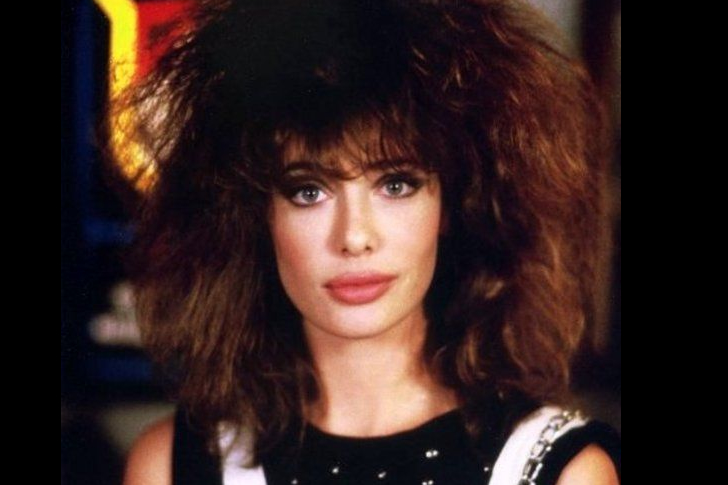 Kelly Lebrock has had an extensive career in both modeling and acting. One of the it girls of the '80s, she was a famous face to high-end brands like Christian Dior, yet it was her Pantene commercial that grabbed everyone's attention. Her iconic scene made way to landing her role in the teen comedy film Weird Science. Eventually, Kelly got married to actor Steven Seagal in 1987 and co-starred with her husband in the 1990 film, Hard to Kill. Following her projects' success, she played a series of portrayals in films like Betrayal of the Dove, Tracks of a Killer, and many more.
Kelly guested in some TV shows and even appeared in the docuseries Growing up Supermodel with her daughter Alyssa in 2017. Her last project was the 2015 Christmas movie, A Prince for Christmas. The celebrity beauty is reportedly single and residing in her investment ranch in Santa Ynez Valley in California.
Kelly McGillis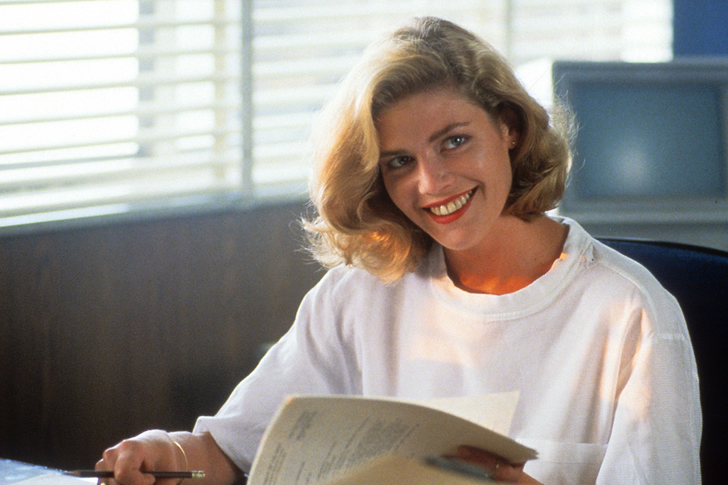 Actress Kelly McGillis shot to fame by playing the opposite to Harrison Ford in the 1985 thriller Witness. The movie made her earn Golden Globe and BAFTA nominations. Following the film's success, she starred as Charlie Blackwood in the highest-grossing movie, Topgun. Her role catapulted into another smash hit, The Accused, alongside Jodie Foster. Kelly found gratification in theater and soon landed on some stage projects, including William Shakespeare's The Merchant of Venice. Thanks to her degree in acting, the actress is making a name in both film and Broadway.
She regained working on television in 2006 and joined the cast of Showtime's The L Word in 2007. More recently, Kelly was cast as the lead in Annie Cook and Mother of All Secrets. She now lives in Collington and is devoting her purpose to a rehabilitation center in Bridgeton, New Jersey.
Lisa Whelchel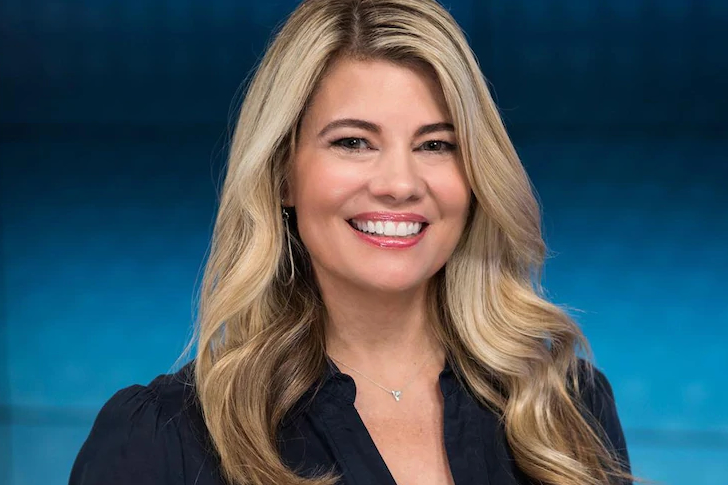 Lisa Whelchel first made waves when she was chosen to be a Mouseketeer on The New Mickey Mouse Club. Gates of stardom opened for her when she played the rich Blair Wagner in the 1970 series, The Facts of Life, which aired for nine years. She got married to Steve Cauble in 1988 and welcomed three kids together. It seems like the '80s were her heydays, and though the beloved celebrity has tied the knot, her Hollywood streak is far from over. In 1984, Lisa released a gospel music album called All Because of You, which was nominated in 1985 for a Grammy Award for Best Inspirational Performance. She began writing her first book, Creative Correction, and was released in 2000. Following its success, the star wrote a dozen more about motherhood and child discipline.
She reprised her role as Blair Wagner in the 2001 made-for-television movie, The Wonderful World of Disney: The Facts of Life Reunion. Lisa took part in Season 25 of Survivor: Philippines by CBS, where she placed second and won the "Player of the Season" Sprint as awarded by the show's fans. Aside from her acting career, the woman is also an international speaker. Lisa's daughter, Clancy Cauble, is now set to follow in her mother's footsteps after finishing her college degree.
Claudia Wells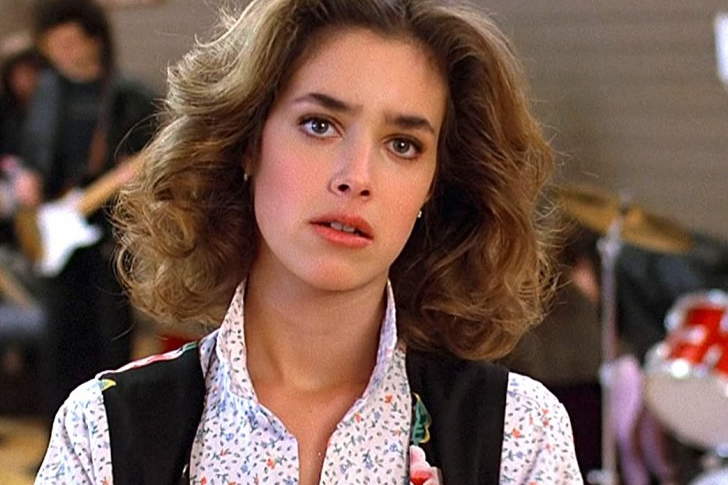 This genuine beauty was shot to fame for her role as Michael J. Fox's girlfriend, Jennifer Parker, in the 1985 film, Back to the Future. Unknown to many, Claudia Wells is also a trained opera singer. She played many other roles in both television and movies. Claudia also starred in the TV series Fast Times. In 1995, the beloved Hollywood figure took a break and then came back a year later for the independent film, Still Waters Burn.
We later saw Wells return to acting in 2011 after a long absence, with a small part in the independent science-fiction film Alien Armageddon. The star was able to reprise her role for Back to the Future: The Game – Episode 3 Citizen Brown and Back to the Future: The Game – Episode 4 Double Visions. Currently, she is reportedly managing her fashion boutique investment in Studio City, California, and is spending a life away from the Hollywood glitz.
Julia Roberts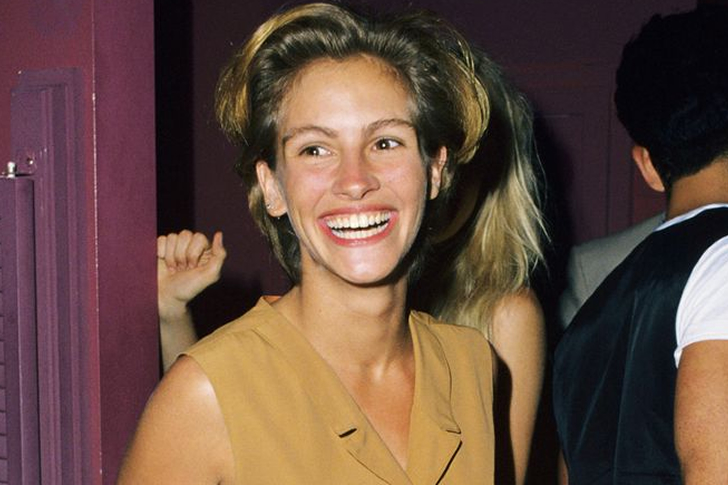 Pretty Woman Julia Roberts is truly a crowd's favorite and has been tagged as one of the "Most Beautiful" several times. Her wit and humor made her an iconic figure, but little did we know that her success did not come easy. She signed up as a model during her early years and landed some smaller roles. It was until Roberts starred opposite Richard Gere in the 1990 film Pretty Woman that propelled her to stardom. Following the film's success, she earned an Oscar nomination and received a People's Choice Award for Favorite Actress.
Roberts had her fair share in Hollywood through several films after. From fantasy to romantic roles, she is always loved by many. In 2000, this Hollywood sweetheart became the first woman to earn $20 million while filming Erin Brockovich. She made over 50 films in her three-decade Hollywood career. Though we rarely see her recently, Roberts is still one of the most bankable actresses with a whopping net worth and a long line of real estate investments to boot.
Nicole Eggert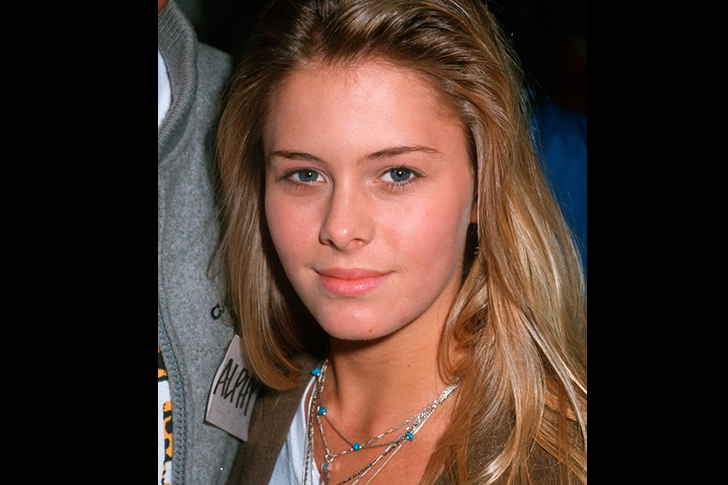 A lot of stars in Hollywood make it big because they start young. Instead of having the time of their life on a playground, Nicole Eggert was spending her childhood as a celebrity— she might have even had more fun than an ordinary kid! She was cast in Rich and Famous, and ever since that credit, the young actress was able to live up to the title as she became wealthy and popular herself. Nicole's beautiful face was something that really caught the attention of the public, and with her acting skills, she became such an asset in any show.
The stunning star was soon cast in Baywatch and then in Charles in Charge. More recently, she appeared in a number of Lifetime's Christmas specials. Up until today, her goddess-like features continue to radiate as she is still hailed as one of the prettiest faces that Hollywood has ever encountered.
Kylie Minogue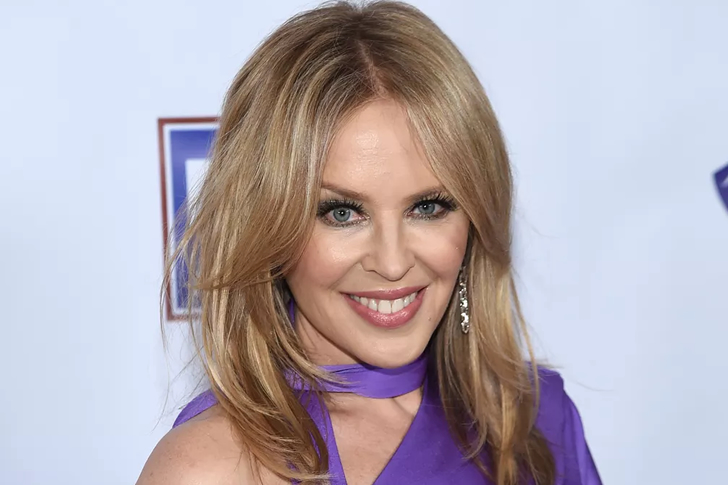 At the height of her career, Kylie Minogue did not even need introductions. There is a good reason for this, too. Not only is Kylie one of the most talented artists in the industry, but she is also one of the most beautiful. She is known for being a powerhouse in the music industry. In fact, she has been given the credit "Princess of Pop" and "Goddess of Pop" and still maintain these titles even at present.
On top of that, she is also a known actress. She had previously appeared in the TV show Neighbors and got a lot of positive feedback for her performance. As she has earned a lot from her career, she makes sure to give back as well. The artist is known to give donations to advocacies and charities that are close to her heart to show her support.
Lola Falana
Lola Falana is among Hollywood's legends. The actress had been for over three decades. She has had quite the illustrious career in the music industry, which is quite a feat considering she started very young, at only sixteen years old. Not many know this, but Lola was actually discovered by another music icon, Sammy Davis Jr., who is also instrumental in getting her a feature role in the Broadway musical, Golden Boy back in 1964. With her newfound success, Lola continued to pursue a career in music, under Davis' mentorship.
Her movie career was similarly successful. In 1966, she was cast alongside Cicely Tyson and Ossie Davis in A Man Called Adam, which also marked her debut film role. She was even given credit for being the "Queen of Las Vegas", considering her megawatt performances and contributions to the industry in general.
Melanie Griffith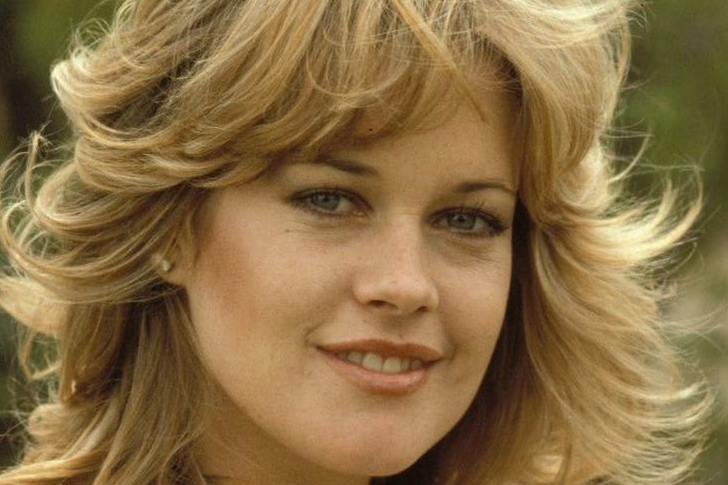 Who wouldn't recognize our next actress? Melanie Griffith has been in the industry since 1969. From a young age, she had already been exposed to the entertainment world. She is certainly no stranger to the glitz and the glamor. This is perhaps why she was able to handle the fame that came with her chosen career quite gracefully. Aside from her talent, the actress is also renowned for being one of the most beautiful women in Hollywood.
With that kind of credential, you'd think that she would have had it easy in the industry. However, it took a while for the actress to get the breakthrough she needed, but it eventually came in the 1984 film Body Double. With credit to her prolific career over the years, Melanie has managed to grow both her reputation and her net worth along the way.
Alyssa Milano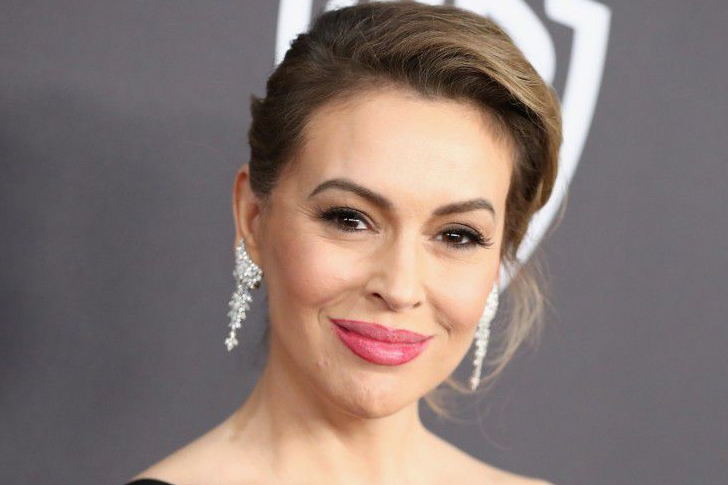 For 90s kids, Alyssa Milano is certainly a familiar face. She has appeared in so many shows, including popular programs like Melrose Place, Charmed, My Name is Earl, and Who's the Boss. In these shows, she was able to show off her versatility as an actress. Not only that, but Alyssa can also boast of another amazing talent—that of being a singer. It's safe to say that this Hollywood beauty is also a multi-talented artist. No wonder she has been able to maintain her relevance through the years.
Though she has slowed down these days and makes only a few appearances onscreen, audiences have not forgotten her at all. In fact, she's still considered as one of the most popular icons of the 90s and early 2000s. Thanks to her fame and prolific career, she was able to make wise investments and ensure a stable future for herself.
Demi Moore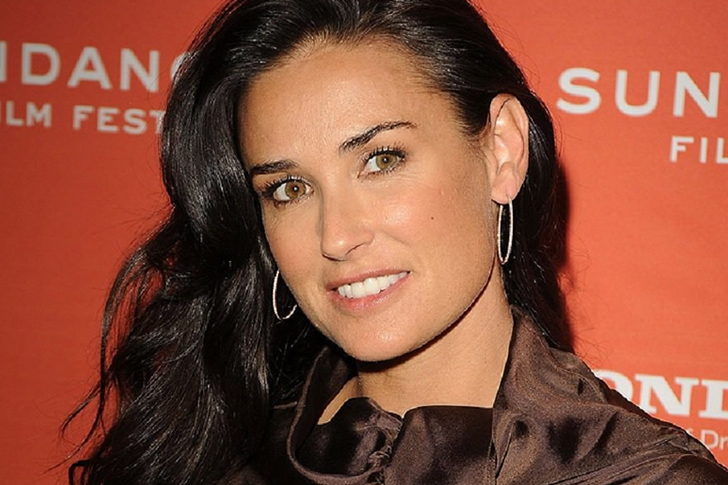 Hailed as one of the most beautiful faces of the 80's and the 90's is Demi Moore. She was seen as a powerhouse during her time in the limelight. The movie star has appeared in countless movies and shows, and a lot of younger celebrities today look up to her. She has always been a celebrated figure in the industry and even her colorful love life has always interested both the media and her fans.
Since 1981, she has been wowing everyone with her incredible talent and her dedication to her craft. On top of that, her perfect face is definitely unforgettable. She is almost always part of a new project, behind and in front of the camera. With the help of a financial advisor, we hope she is taking care of the huge net worth that she has earned over the years.
Lea Thompson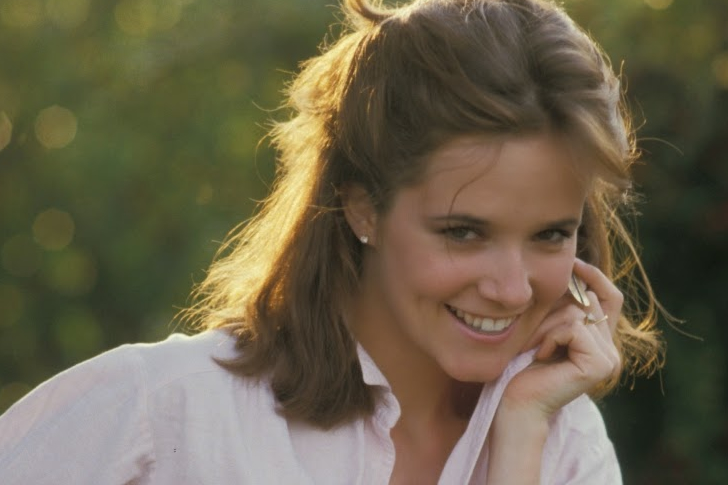 Actress Lea Thompson can dazzle anybody who comes her way thanks to her beauty and personality. In her 50s, she still manages to give people the same effect. She got her big break when she starred in the films Back to the Future and Caroline in the City. Her unforgettable performances in these movies helped catapult her to fame. In the same way, she has also grown her bank account. With the right money management over the years, she was able to maintain her fortune and even add to it over time.
Thanks to this, her future and that of her family's is secure. At present, she also makes use of her experiences in the show business to help her in other fields, such as directing and producing for TV. Talk about being a multi-talented beauty!  She has made her mark in Hollywood history, for sure.
Diane Lane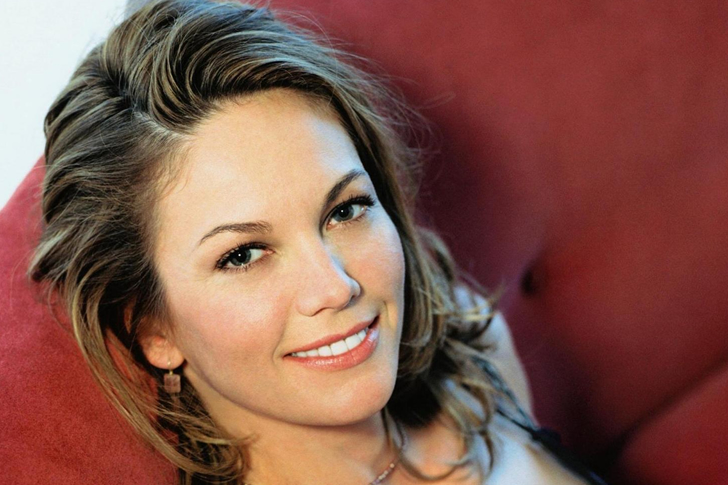 Legendary movie actress Diane Lane has been cast in so many films for a very good reason. She is one of the most captivating actresses on screen and audiences find it hard to take their eyes off her face. Not only that, but she is also able to entrance people with her stunning performances. It's not surprising that people fall in love when they see her. Her talent in acting is so impeccable that many directors adore the actress.
She started acting in 1971 and ever since then, she has become quite a force in the movie industry. She appeared in The Outsiders, A Perfect Storm, Under the Tuscan Sun, and Unfaithful. She basically "owned" the character of Martha Kent for a while, having been cast several times for the same role in different Superman films. Apparently, one movie credit with this name is just not enough!
Tiffani-Amber Thiessen
The journey of Tiffani-Amber Thiessen in Hollywood has been a very eventful one. She first started out in the modeling world where she caught a lot of attention. Her beauty was quite unforgettable and she received a lot of projects and praise for her work. She became very popular during the nineties and this allowed her to land a number of memorable roles in both TV and film. The actress was cast in Saved by the Bell as the iconic character Kelly Kapowski.
Ever since her successful TV debut, she was able to land notable film roles and this continued on for quite a while. No wonder she became a household name and managed to earn a significant net worth for herself. She even had her own cooking show after a while, proving how multi-talented this iconic Hollywood beauty really is.
Elizabeth Berkley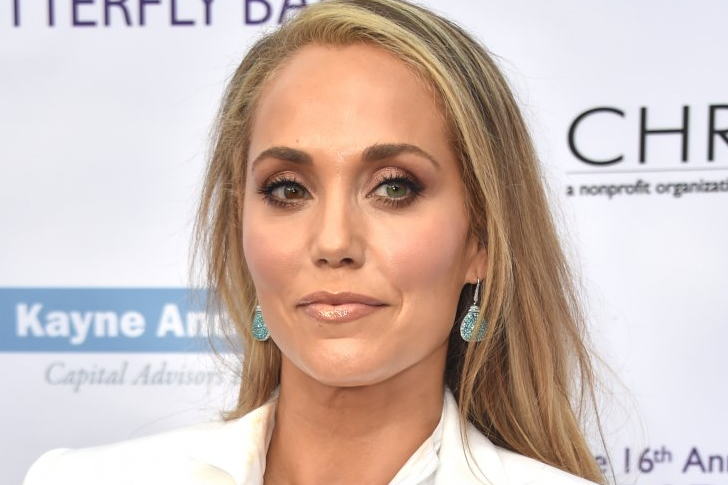 Another star from Saved by the Bell is Elizabeth Berkley who starred alongside Tiffani-Amber Thiessen in the hit TV series. She played Jessie Spano and was quite unforgettable in the role as well. Her beauty was something that a lot of the viewers saw and fell in love with instantly. She also had a lot of other projects and was later cast in bigger roles on both the big and small screen.
The actress is still active in the industry up until today, ensuring her relevance with choice roles and acting credit. From her career's growth, she was able to earn quite a significant amount. If she continues to show great money management skills, she will surely keep her fortune even through retirement. The assets she acquired over the years under her name will help her net worth grow even more too.
Lori Singer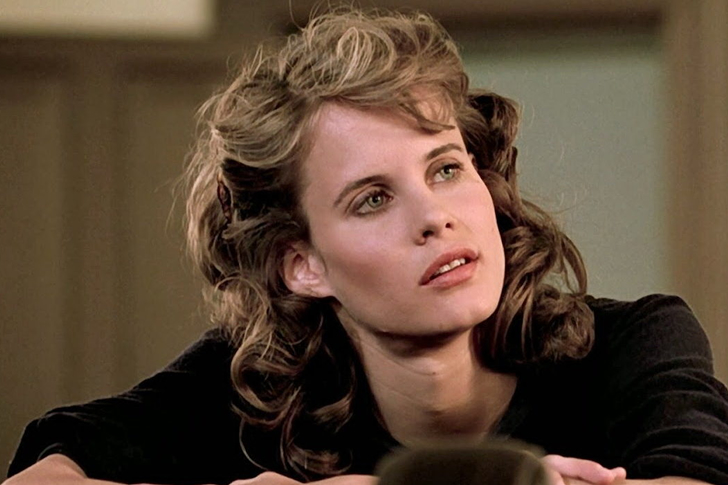 Lori Singer is one of the classic beauties that made the audience's heart swoon. Her appearance in the blockbuster movies Fame and Footloose certainly proved that she was an asset in Hollywood. Her talent is just one of the things that made her shine in the industry. She is a great singer and dancer, and her acting prowess comes naturally as proven by her many performances. Throughout the years, Lori has also earned a fortune from her steady career. Her credit score must be high and her net worth speaks for itself.
What most people don't know is that she attended Juilliard for a while and learned to play the cello during her stay there. No wonder her musicality is impressive! Later on in her career, she became a producer and was the executive producer of Mea Maxima Culpa: Silence in the House of God.
Bo Derek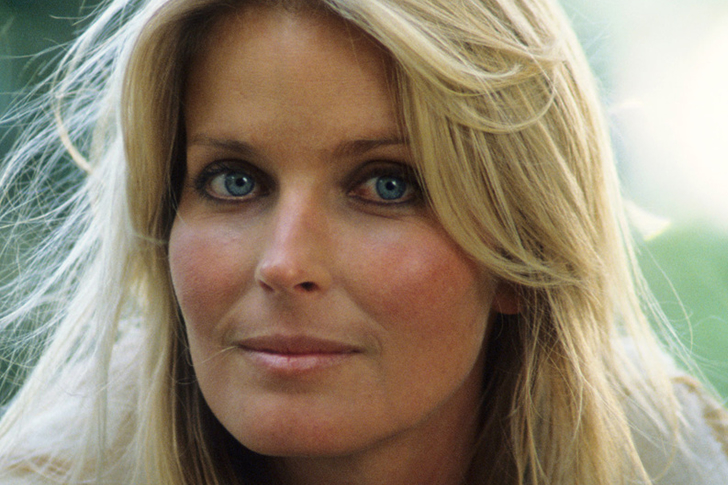 Bo Derek was one of the most beautiful faces of the 1980s. All through the decade, she made a name for herself thanks to her audience appeal and the roles she had starred in over the years. Needless to say, she became a household name during this period. Her fame grew even more when she appeared in the movie 10. Years after, she still managed to appear in a lot of other TV shows, documentaries, and movies. She earned a lot from her successful career in the movie industry.
The actress surely has a lot of investments now that take care of her net worth and her family's stability. With real estate and other assets, she is surely living the life of an A-lister today. It is quite hard maintaining relevance in Hollywood, but she was able to stand the test of time.
Christina Applegate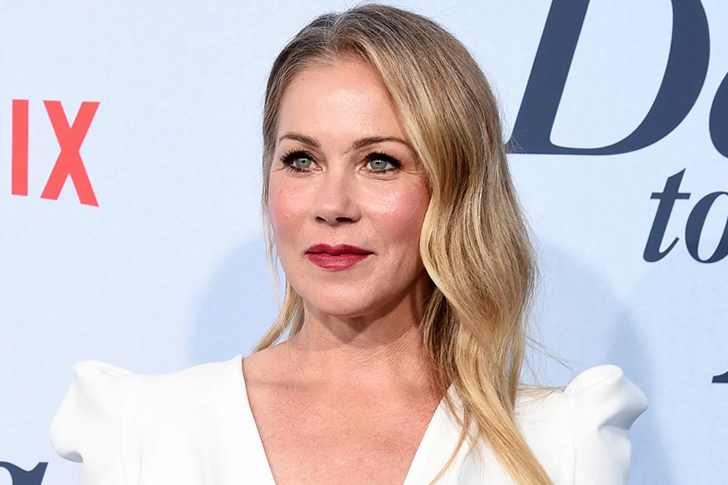 Actress Christina Applegate is quite the charmer! When she started out in the entertainment industry, she had to prove herself but she succeeded eventually. When she got her credit in the popular TV series Married…with Children, she was able to secure her place in Hollywood. She gained a lot of recognition and became one of the most sought-after actresses in the industry. Because of the sitcom, a lot of other opportunities opened up for her. Thanks to her unforgettable TV role, she also began to do movies and earned much more from them.
Thanks to her successful career, she has maintained a huge net worth, she could get anything that she could ever want. Her family is definitely living a comfortable life and with her reputation, and her unfading beauty, it's no surprise that she is able to maintain this same level of relevance even today.
Barbara Hershey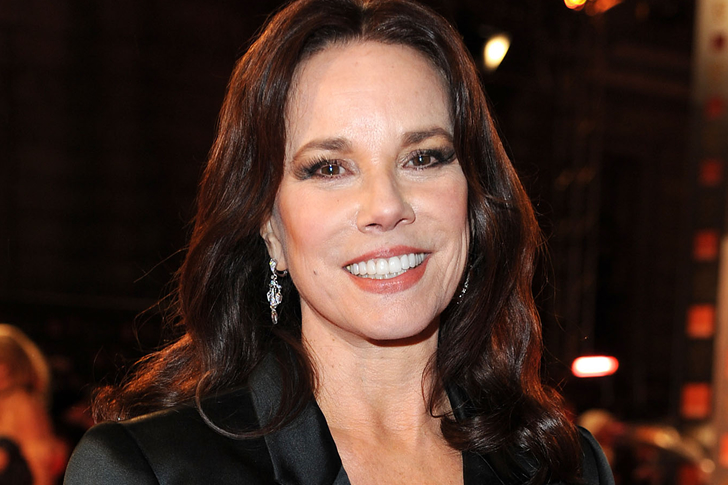 A lot of stars in Hollywood usually start out quite young. While some might say that it is too early for some, it cannot be denied that some people are simply made for the entertainment industry. You might be surprised that some even beg their parents for the opportunity! This was the case with Barbara Hershey who started acting when she was merely 17 years old. Though she was supposed to be in school, she chose to pursue being a movie star and it's a good thing that she succeeded in this dream.
She started working on her career in 1965 but only earned her a big break during the 1980s. It may have taken her some time to get into the limelight, but it all worked out. She has cast in the films The Last Temptation of Christ and The X-Files. The credit she received for these films helped boost her career.
Sigourney Weaver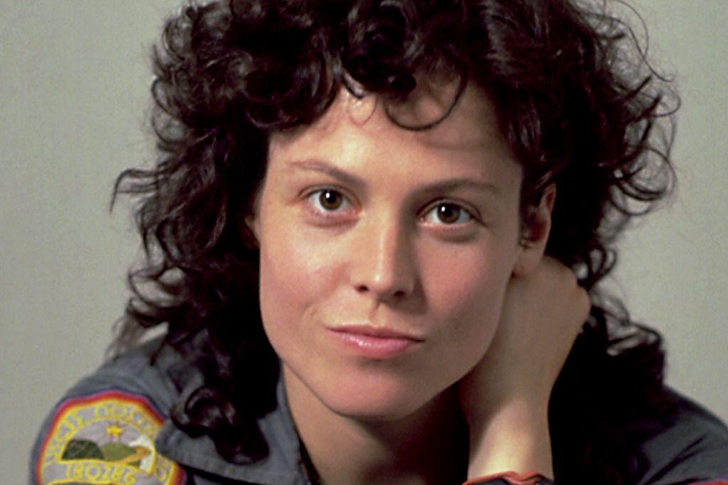 Actress and timeless beauty Sigourney Weaver was born Susan Alexandra Weaver. She may have changed her name along the way but her pretty face and her limitless talent were things she was born with. She earned her big break when she was cast in Annie Hall and became even more popular when she appeared in the film Alien. Because of these films, her name became known to many and she went on to become a staple among the Hollywood A-listers.
She later took things a degree further when she became a film producer, on top of just being an actress. Aside from appearing in some of the biggest movies in Hollywood, Sigourney was also a thespian. She was quite a big name on the Broadway stage too. It's clear, whichever stage she is on, the actress will shine. What a versatile and impressive performer!
Barbi Benton
The beauty of Barbi Benton shined when she started her career as a model. She was pursuing a career as a veterinarian, but the sight of blood made her feel queasy. From humble beginnings as an extra in Hugh Hefner's television show, he later asked her out on a date and among all of her suitors, she took a chance with Hefner.
Benton's grace and charm helped her move from being a model to a musician and actress to a degree. She did films and television shows but found her success in the latter. She also appeared regularly in the show Hee Haw where she got the chance to display her talent in singing. This opportunity gave her a shot at music, which she was also successful in. Benton has grown older and wiser, but the light and warmth in her eyes are still there.
Erika Eleniak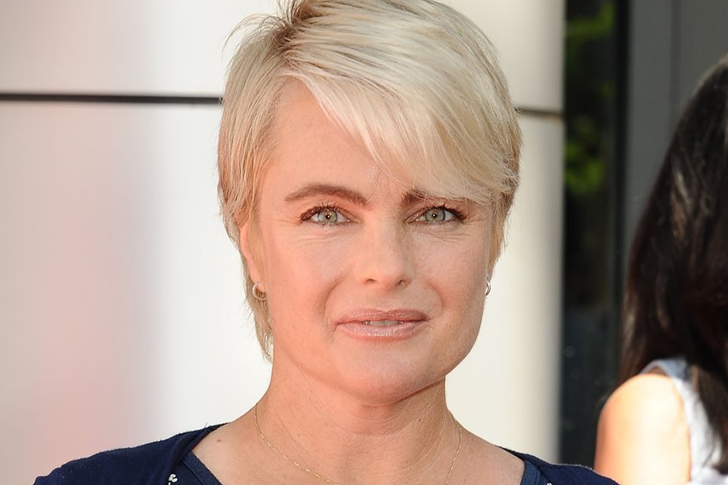 Who can forget the eye-catching beauty of Erika Eleniak when she appeared as a lifeguard in Baywatch? Her iconic look with the red bathing suit is unforgettable. She was the celebrity most women aspired to be like and this popularity helped open the door to more opportunities, including magazine photoshoots.
The beautiful actress's mark in the industry is undeniable. She is also compassionate and got along with anyone she worked with. Eleniak stayed away from the limelight to a certain degree, but she still looks radiant and happy. The actress might no longer be the youthful lifeguard during her peak, but her beauty still shines. This comes from the happiness she receives from the people she loves, including her fans! Beauty on the inside is a beauty that no one can fake, and Eleniak shows that hers is truly genuine.
Winona Ryder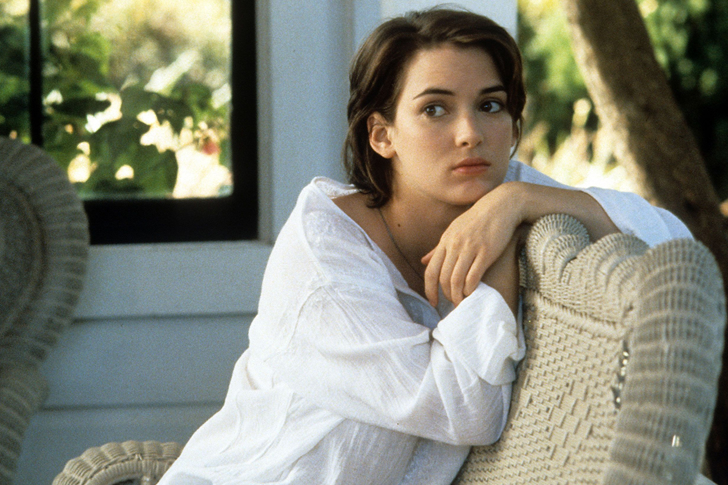 Winona Ryder's beauty and style stood out during her time. The actress also has many iconic films credit under her belt, and they vary in characters and looks, making her a chameleon in the industry. Ryder's iconic black bob and pixie cuts are still referenced to this date by some of the most fashionable celebrities. Androgyny was an aesthetic she accepted and rocked. Her jet black hair complimented her pale skin with her signature striking red lips. It's safe to say that she was the blueprint for other similar styles that came later.
Aside from her beauty, she was renowned for her talent. We've already touched on her versatility, but we should also mention all the accolades she received throughout her career. She has made her mark on people's minds with her work, and she was later given the honor of having her own star on the Hollywood Walk of Fame in 2000.
Kathleen Turner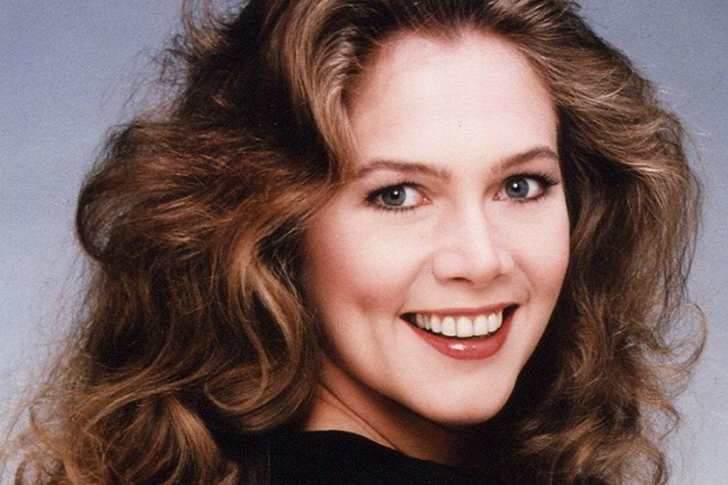 Kathleen Turner's signature rasp is one of the most memorable things about the beautiful actress. If you didn't know that she was the husky voice of Jessica Rabbit in Who Framed Roger Rabbit? Well, now you do! However, Turner solidified her status as both a beauty and an industry icon after her role in the film Body Heat. The thriller film catapulted her into success, and she was named one of the most alluring stars in history—with good reason.
The New York Times gives her credit for building a career using her boldness and fiery nature. Turner's confidence radiates from the screen and she can just about play any character with aplomb. Four decades later, people still refer to her as an inspiration, and we understand why. Her undeniable talent is something that we can all appreciate and look up to.
Suzanne Somers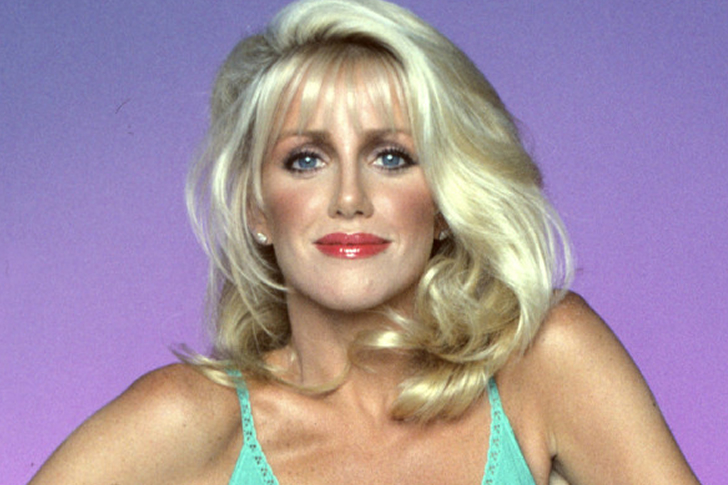 Suzanne Somers shows us that she's a great actress and nothing like her stereotypical dumb blonde character, Chrissy Snow, in the sitcom Three's Company. She portrayed the role so well and became a breakout star. This performance of hers led her to become a star during that era. The not-so-dumb blonde used this role to her advantage, and people credit her for making the show international.
A Hollywood icon, Somers continues to create and enhance beauty with her brand Suzanne Organics. She survived having breast cancer, which made her realize that she needs to change something in her life. The actress chose to go organic and infused that into her brand. The actress's transition to being a businesswoman was not surprising. She already displayed her smart moves to propel her career into the limelight, Somers can do the same to her business ventures.
Taraji P. Henson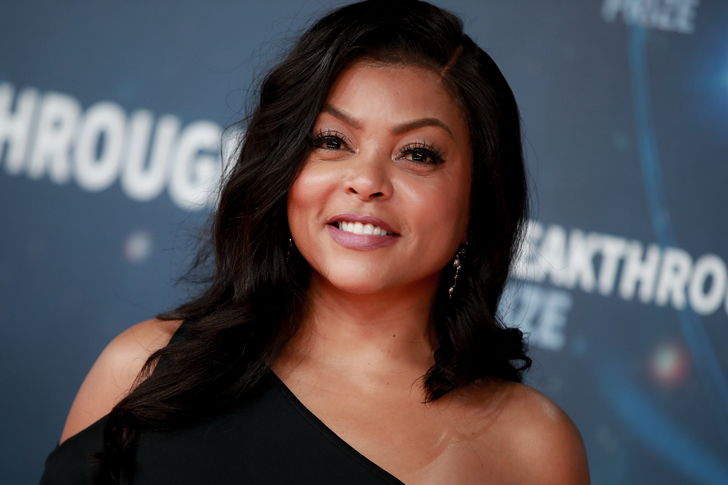 Taraji P. Henson brings a certain degree of confidence to how she presents herself and the roles she plays. The atmosphere she has adds beauty and elegance to her portrayal and people can perceive it. Henson also knows how to create a look that people will talk about. The actress knows how to pull off accessories and what hairstyle would best fit her. She cares a lot about hair and even launched her hair care line, TPH by Taraji.
Regardless of the role, she is given, she always serves an excellent performance. The actress received many awards for her performances, and she was one of the 100 most influential people in the world, reported by Time in 2016. Henson continues to be on top of her game as she keeps proving why she is one of the world's best actresses.
Meghan Markle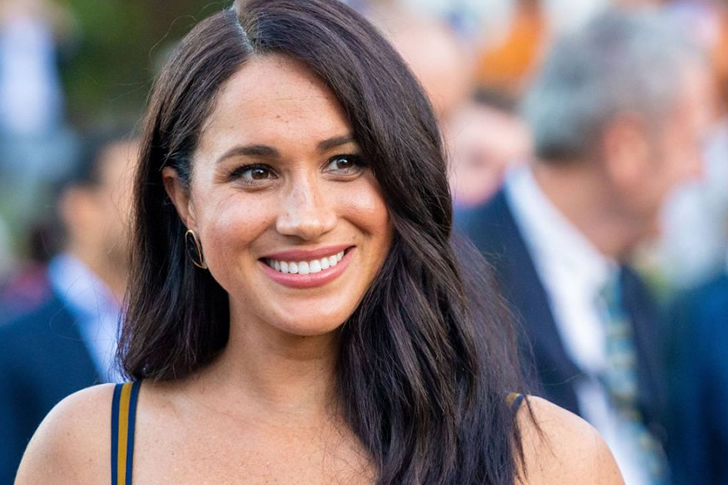 The Duchess of Essex became an influential beauty icon long before she even became Prince Harry's wife. Markle is an American former actress who's now part of the British royal family. Every time the public saw her, Markle exuded confidence, and people could not stop talking about what she is wearing and how beautiful she is. Her style radiates a sense of class and modernity, and that is something people love to see – someone they can relate to.
Even before she became a duchess, Markle wrote about lifestyle, travel, fashion, and inspirational women she gives credit to. Magazines have also named her as one of the best-dressed people of Britain, and Markle definitely deserved the praise. Her influence as a fashion and beauty icon, a philanthropist, and a celebrity reached many people, and she continues to use her reputation for good use.
Farrah Fawcett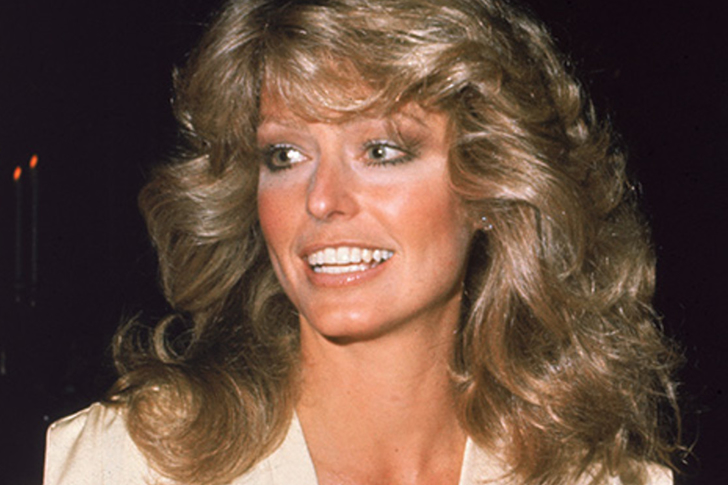 Farrah Fawcett was one of the original, fierce angels in the iconic show Charlie's Angels. Some critics bashed the show in the beginning since its themes and the all-women cast were ahead of its time. Confident women who are unafraid to flaunt their beauty weren't as mainstream as it is now. Nonetheless, Fawcett achieved A-list status after appearing on the show. She even did a now-infamous photo shoot and the photos from which sold over 12 million copies, further proving her star power.
Her iconic hairstyle was also desired during her peak. Every salon had her photo displayed, and every woman wanted to get the feathered and layered hairstyle she wore. The actress might have passed too soon, but the impact and the influence she left still remain up to this day as many celebrities credit her as their inspiration.
Penelope Cruz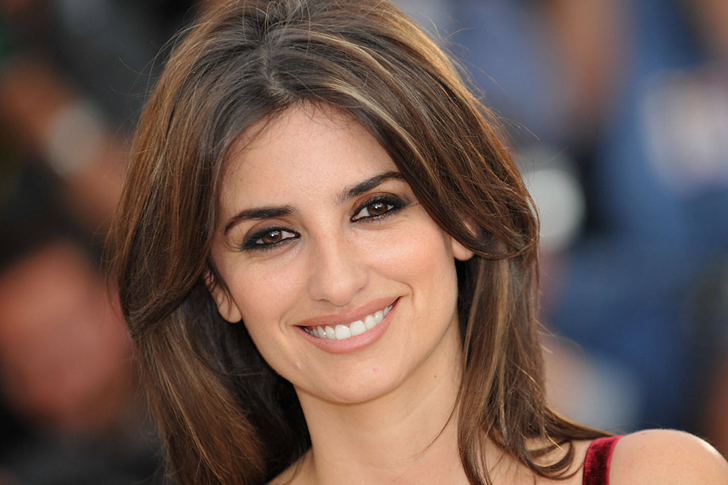 The Spanish actress Penelope Cruz is, without a doubt, sultry without even trying. Her role as a motion-sick heroine in the film Woman on Top is notable with how she took the part and gave it life. Cruz is a great actress, and as she gained more fame, people cannot help but recognize her natural beauty. L'Oreal chose her to become their spokesmodel for their select products, and she also started being in campaigns for fashion brands. Maxim magazine has included her in the Hot 100 list in 2007 and even as she aged, she only drew more attention for her looks.
What's more important is that Cruz is beautiful inside out. She donates to charities and joins volunteering work. Her heart is as beautiful as her natural appearance, and people need to give Cruz more credit for her philanthropic work more.
Jessica Chastain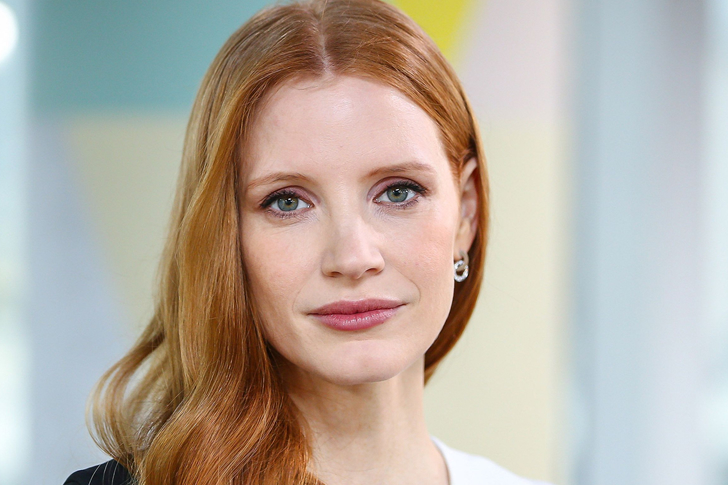 Jessica Chastain is one of the most influential women when it comes to fashion and feminism. Her signature fiery red hair is a trait of hers that people will never forget and associate with her. She also looks like she does her makeup effortlessly. A look that modern women relate to and want to achieve for themselves as well. It only highlights her features even more and gives her an air of confidence that is completely unmissable.
The actress loves mixing her love for fashion and beauty with the advocacies she stands for. Chastain knows how to use her platforms and she is, no doubt, an icon, especially to women. Chastain is a big supporter of helping women gain positions of power and leadership. The actress hasn't run out of gas with her display of beauty and continuous fight for equality within her own industry.
Eva Mendes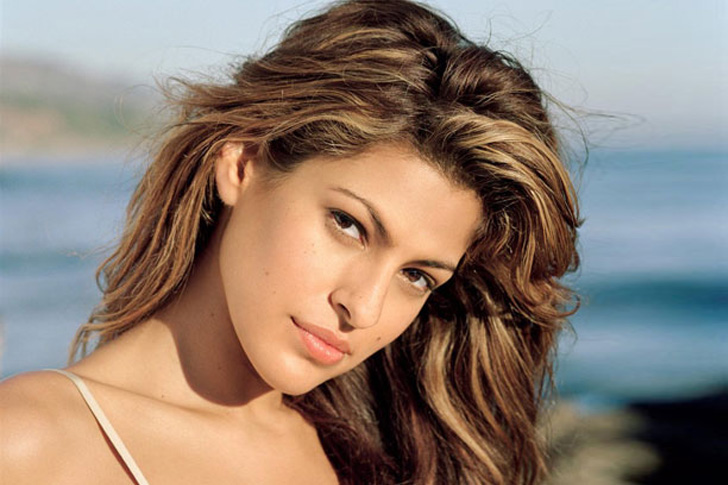 Eva de la Caridad Mendez, professionally known as Eva Mendes is a former American actress. She started her career in the late 90s and starred in a number of blockbusters such as 2 Fast 2 Furious, Ghost Rider, Hitch, The Place Beyond the Pines, and Urban Legends: Final Cut. Eva Mendes also had a successful streak as a model and she served as an ambassador for various brands, including the likes of Cartier, Calvin Klein, Reebok, and Pantene. At present, she is the creative director of CIRCA Beauty, a line of makeup that is primarily sold at Walgreens.
Eva Mendes met her current partner, Ryan Gosling, on the set of the film The Place Beyond the Pines. They currently have two daughters and in order to care better for them, the actress decided to retire from the entertainment business completely.
Rachel McAdams
Rachel McAdams may not be the most decorated Hollywood actress in the industry, but she certainly is one of the most recognizable pop culture icons of this generation. Rachel's portrayal of Regina George in the coming-of-age comedy film Mean Girls became the blueprint for it-girl characters thanks to the actress's flawless performance. In the same year that Rachel became the epitome of what a proper high school means girl should be, she also became a romance icon after starring in the classic romance film The Notebook. Although Rachel has other acting credit under her belt, it's pretty safe to say that those films were the projects that cemented her name in Hollywood.
Today, Rachel is considered one of Hollywood's most beautiful faces, and we couldn't agree more. Her charm and her easygoing personality can certainly capture anyone's attention, making her a timeless Hollywood beauty.
Priyanka Chopra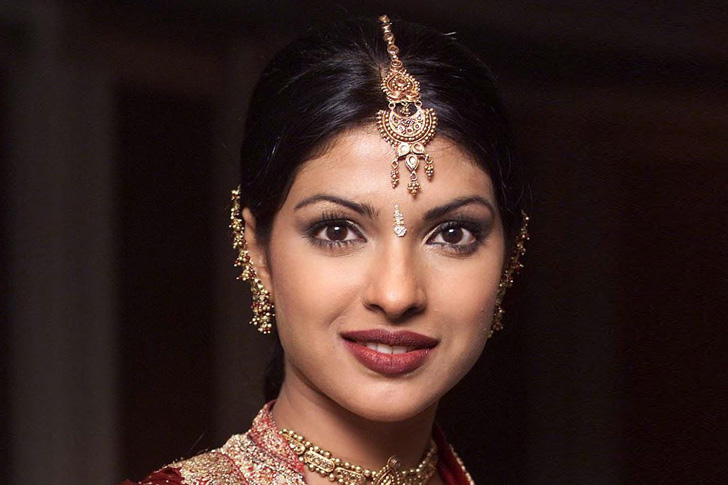 Beauty, brains, and talent — those are just a few of the traits that can perfectly describe beauty queen turned Hollywood actress Priyanka Chopra. After winning the Miss World title in 2000, Priyanka became a Bollywood star before crossing over to the other side of the world. Priyanka then debuted into the Hollywood scene in the TV show Quantico.
Although Priyanka has many achievements she can solely take credit for, her recent rise to fame has a lot to do with her high-profile marriage to The Jonas Brothers frontman, Nick Jonas. The two made headlines back in 2018 after getting married in a lavish two-part Christian and Indian wedding. However, outside of her career in the entertainment industry, Priyanka is also heavily involved in several Philanthropic efforts back in India. Not only is she smart, beautiful, and talented, but she is also kind.
Emilia Clarke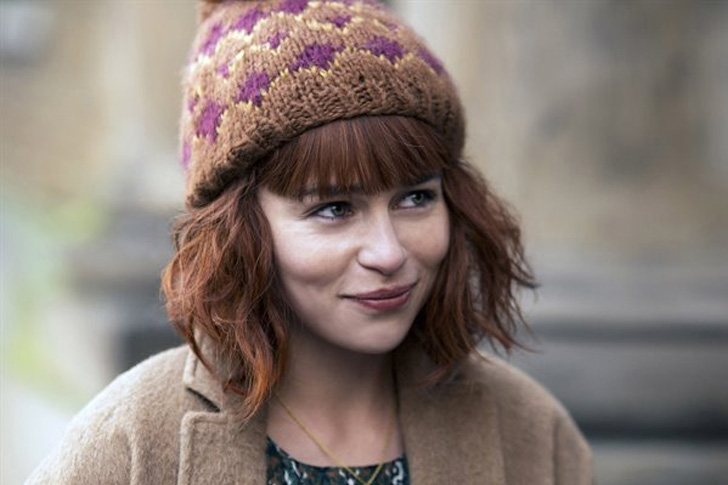 Emilia Clarke is not just a queen. She is a Khaleesi! This 34-year-old British actress came into entertainment prominence after portraying Daenerys Targaryen in HBO's smash fantasy hit Game of Thrones. Before her big break, Emilia worked a wide range of jobs, including waitressing, working in a call center, and selling real estate properties.
However, Game of Thrones isn't the only high-profile franchise that includes Emilia's name as the main actress. Emilia landed another big gig in 2016 after signing on to star as the female lead for the much anticipated Star Wars Han Solo franchise. That's not all! Emilia is also a devoted advocate for brain aneurysm research after having suffered from one back in 2011. With the help of her financial advisor/s, the actress has been donating a sizable amount to efforts associated with brain aneurysm awareness. Now isn't that a true mark of a queen?
Meg Ryan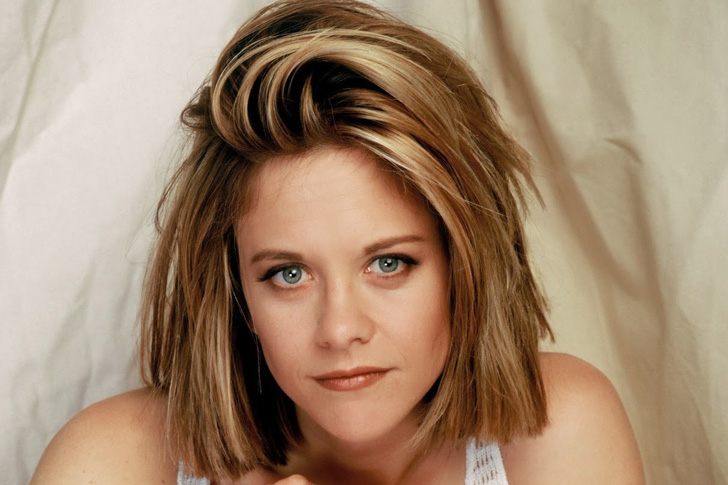 Hollywood overflows with timeless beauties, which most certainly include 80s sweetheart Meg Ryan. Meg Ryan made her Hollywood debut back in 1981 with a slew of minor and uncredited roles. The actress later landed her big break in the 1989 romantic comedy film When Sally Met Harry. The movie ultimately earned her a Golden Globe nomination. From then on, Meg's career has been on a roll. However, Meg took a step back from the spotlight and decided to take fewer projects in the 90s. Since then, the actress only appeared in a couple of films and focused on other endeavors and personal investments.
However, Meg returned in 2015, this time as an actress and director. The film received considerable success and has helped Meg kick-start her directorial career. This Hollywood beauty still has a long road ahead of her, but we can't wait to see what she has in store for us.
Margot Robbie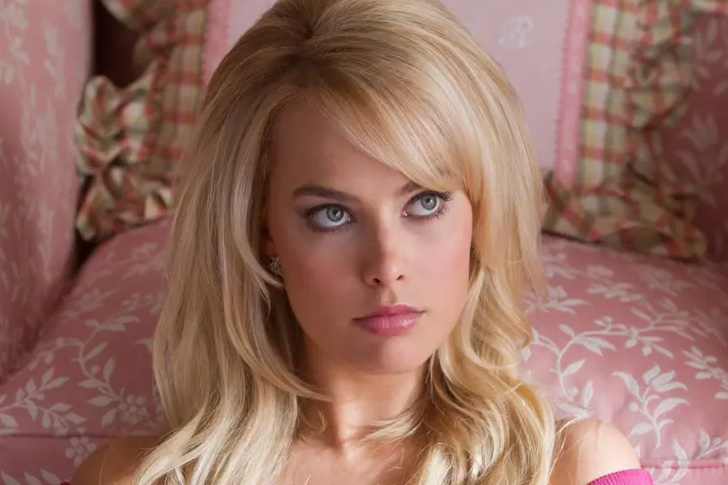 When it comes to beautiful Hollywood actresses, there is simply no skipping Margot Robbie. This Australian beauty first appeared in various independent films and TV series back in the Land Down Under but later moved to the United States to try her luck in Tinseltown. She landed her first American TV project in 2011 by starring in ABC's Pan Am. However, her first major breakthrough came after she got cast to play Naomi Lapaglia's role in Martin Scorsese's Wolf of Wall Street. Since then, Margot's career has not slowed down.
Today, Margot has received much credit in the industry. In just six years, the actress has already starred in films like The Legend of Tarzan, The Suicide Squad, Mary Queen of Scots, and Once Upon A Time in Hollywood. Margot also earned her first Academy Award nomination back in 2017 after playing the iconic Tonya Harding in I, Tonya.
Zoe Saldana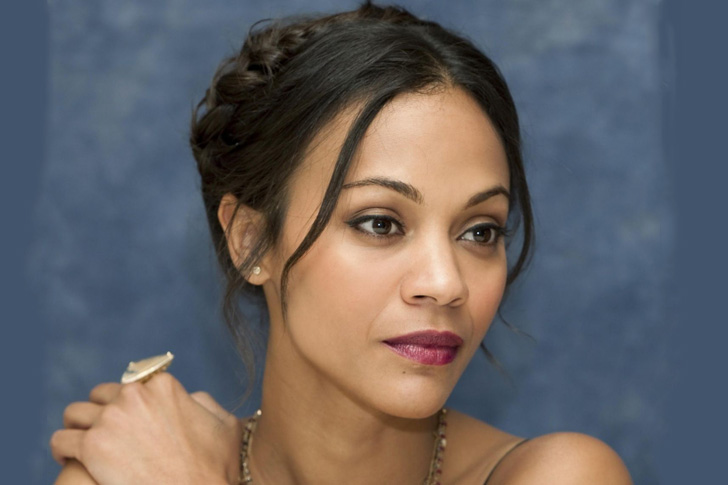 Another comic book heroine on this list is none other than Gamora herself, Zoe Saldana. Zoe initially started her acting career as a theater actress. She later transitioned to TV after earning a guest role in a 1999 episode of Law & Order. The following year, she made her film debut in the film Center Stage. However, it was not until 2009 that Zoe officially joined the ranks of Hollywood A-listers after being cast as Neytiri in James Cameron's Avatar. The role solidified her reputation in the industry and opened up more doors for bigger projects.
Five years after starring in the big-budget sci-fi franchise, Zoe also became a part of the Marvel Cinematic Universe by portraying Gamora in the Guardians of the Galaxy. Today, Zoe is considered one of Hollywood's bonafide leading ladies and one of this generation's biggest stars. We're confident that her acting credit will grow even bigger in the years to come.
Amal Clooney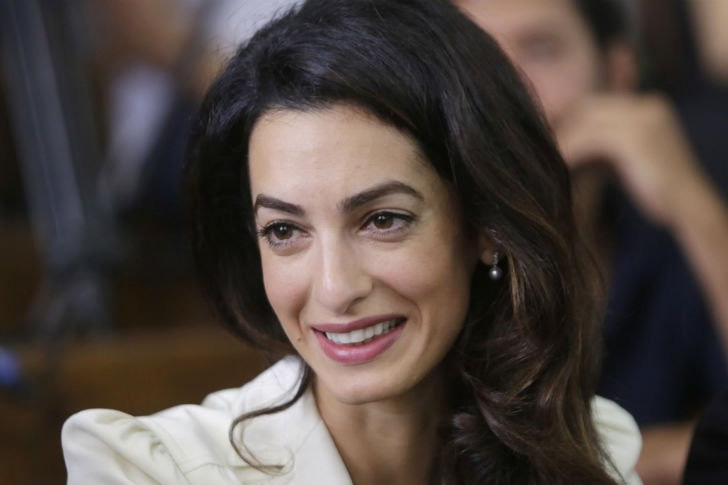 Amal Clooney might not exactly be a Hollywood celebrity, but since she's married to one of the most famous leading men in the industry, we can't pass up the opportunity to include her on this list. Unlike the other ladies on this list, Amal is an accomplished human rights lawyer working side by side with the United Nations. That's right. This gorgeous mother-of-two isn't just good-looking and fashionable, but she's also well-educated. Amal has always been well-known within her field of practice.
However, the lawyer gained international recognition after she dated, and later married, George Clooney. The two met back in 2013 after a mutual friend introduced them. A year later, Amal and George tied the knot in a lavish ceremony attended by several of the couple's A-list friends. Both continue to work on their own careers, with George expanding his acting and directorial portfolio and Amal taking on cases worldwide.
Olivia Wilde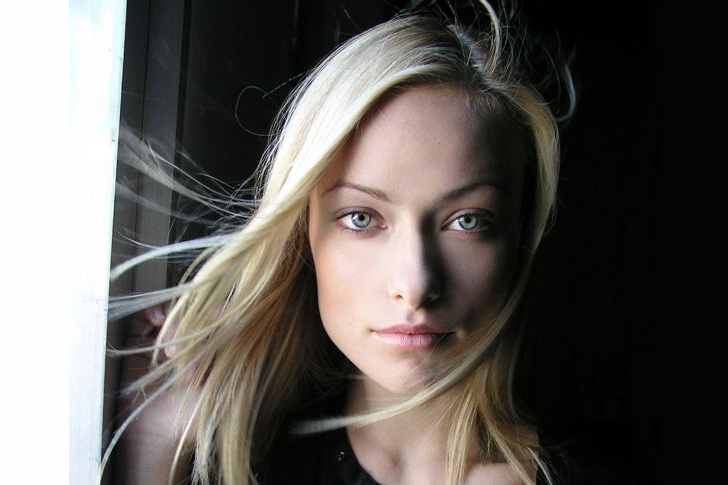 With her strong features and striking blue eyes, it's not surprising that Olivia Wilde's is on our list. The American actress has been in the industry for quite some time now and she continues to deliver one super performance after another.
Olivia first made headlines back in the early 2000s after starring in the medical TV drama House. The actress worked on the series for a good five years before it ended in 2012. Apart from her role in the show, Olivia also starred in a number of films including, Cowboys & Aliens, Tron Legacy, Her, Butter, and so many more. She has also dipped her toes in Broadway by performing in the 2017 show called 1984. The actress also recently expanded her reach into directing and helmed the 2019 teen comedy film titled Booksmart. The degree of her success is a clear testament to Olivia's hardworking and talented nature.
Carey Mulligan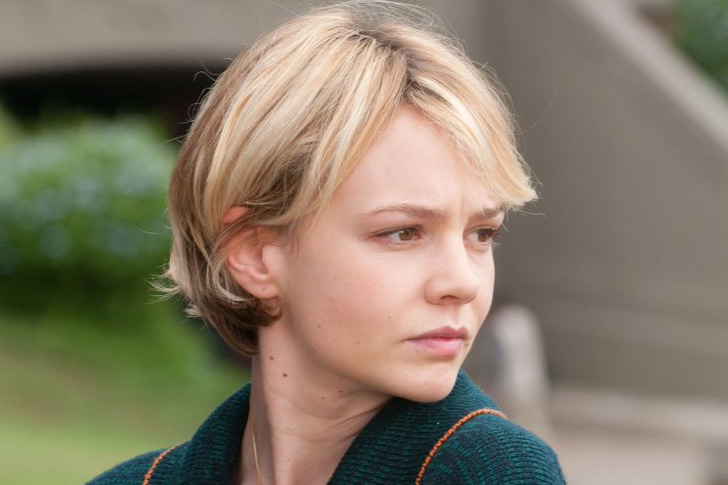 Carey Mulligan is a British actress best known for her role in the 2009 film An Education. Since starring in that film, her career has progressed and has become even more impressive. Some of her most notable projects include the films Never Let Me Go, where she starred alongside Andrew Garfield and The Great Gatsby, where she performed opposite of Leonardo Di Caprio.
Aside from acting and handling her investments, Carey busies herself with advocating for a number of causes. In fact, the actress has been an active ambassador for the Alzheimer's Society since 2012 and the War Child charity since 2014. Needless to say, that apart from being charming and talented, Carey also has a massive heart of gold. It's also worth noting that Carey is a mother of two, so she's clearly setting an excellent example for her kids.
Eva Green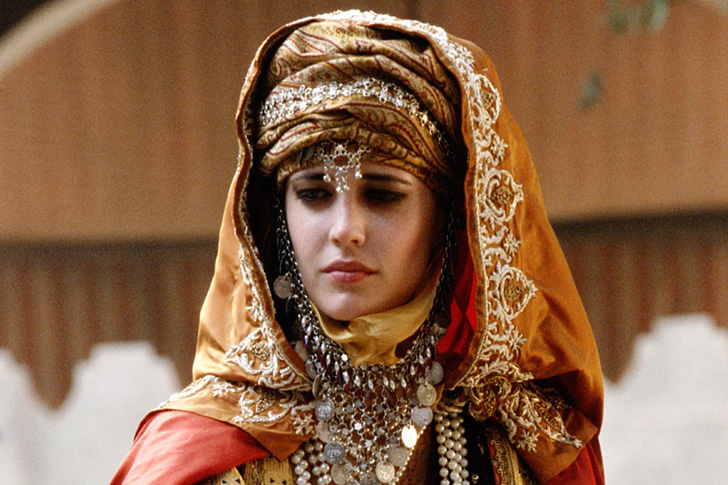 Born to a mother who is a former actress, it was clear from the very beginning that Eva Green would follow suit. The French actress initially performed in theater plays but transitioned into film after getting cast for Bernardo Bertolucci's 2003 film The Dreamers. However, it was not until 2005 that Eva shot into superstardom thanks to her role in the movie Kingdom of Heaven.
Eva has also earned several accolades for many of her portrayals, including the horror series Penny Dreadful for which she earned a Best Actress nomination from the Golden Globes. Thanks to her inherent talent and mesmerizing good looks, Eva has risen to the top of the Hollywood ladder. It's unknown whether she has any upcoming projects or not, but we're sure she has enough investments to get her by in life. Though, we're still hoping she'd be part of something incredible soon.
Alicia Vikander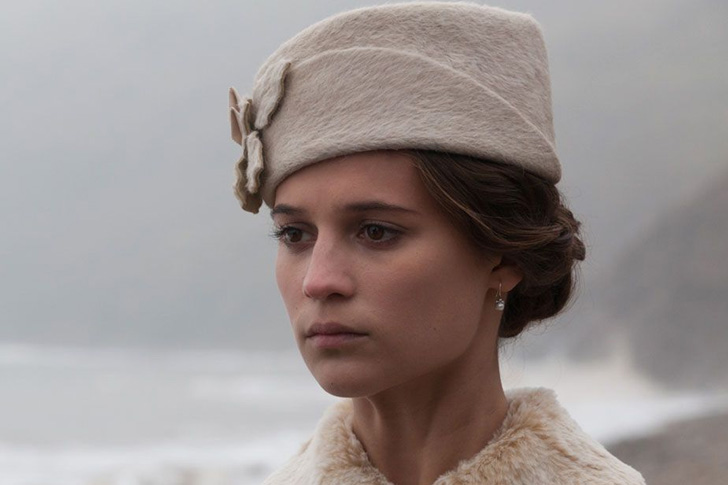 Alicia Vikander is a talented actress who has won several accolades from the best award-giving bodies. At 32 years old, she has already bagged an Academy Award and a Screen Actors Guild Award. This excludes the number of nominations she has received.
Vikander started a successful acting career in her home country of Sweden. She used to take roles in Swedish short films and TV series until she gained recognition for Andra Avenyn. This opened a lot of doors for the award-winning star, paving the way to Hollywood. She then achieved international stardom when she did the 2014 movie Testament of Youth. With her success, she became a part of the Forbes 30 Under 30 list in 2016. That's not all, Vikander also had the chance to lead the iconic adventure film Tomb Raider in 2018, with credit to her beauty and incredible acting talent.
Léa Seydoux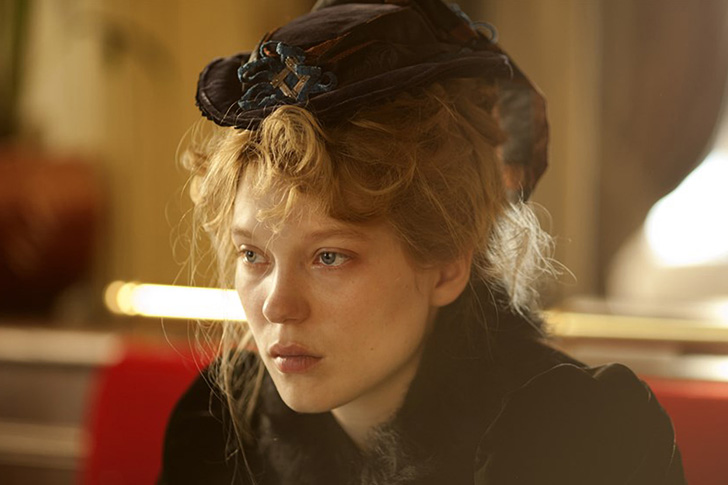 Léa Seydoux is considered by many to be the darling of independent French cinema. Aside from her alluring looks, the 35-year-old star receives the credit for gaining success in Hollywood. After successfully penetrating the international movie scene, Seydoux made a huge name for herself. She has won a number of acting awards from both the US and France and continuously conquers the big screen with her superb acting skill.
Many of her film appearances have garnered both praise and nominations from different award-giving bodies. Since gaining popularity outside of her home country, she has been part of the two biggest movie franchises in Hollywood—James Bond and Mission Impossible—and there's more to come from this marvelous talent. Seydoux still has a lot to show and offer, as she's not yet done showing everyone that she's not just a beautiful face in the industry.
Françoise Hardy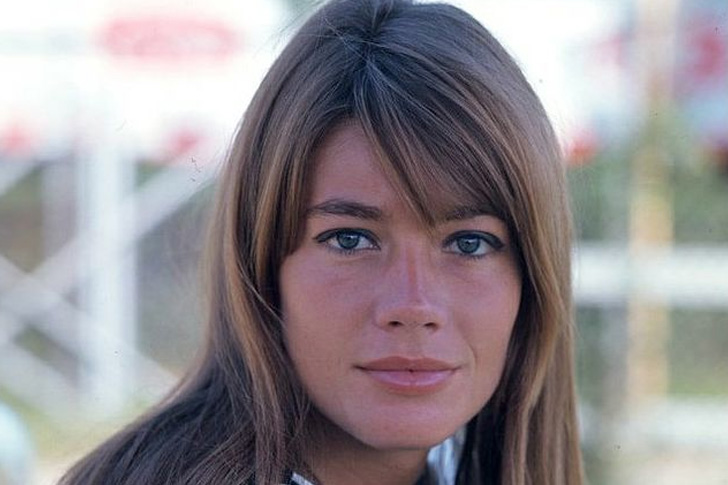 She may be 77 years old, but Françoise Hardy is undoubtedly still a beauty. However, don't be fooled by her charming smile and looks; she's sharp as a knife when it comes to singing and songwriting. When she first dropped her debut album, she quickly earned massive success. She became the leader of the yé-yé movement, a pop music style back in the '60s, and became one of the foremost artists of the French music scene.
Hardy recorded music in different languages, appeared in various movies, and toured around Europe. With the degree of her success, she even got the attention of the music icons Bob Dylan, Miles Davis, and Mick Jagger. She also became a successful model, with some help from renowned photographer and fellow French Jean-Marie Périer. Hardy would later be known as a famous fashion icon that every man and woman looked up to even today.
Jayne Mansfield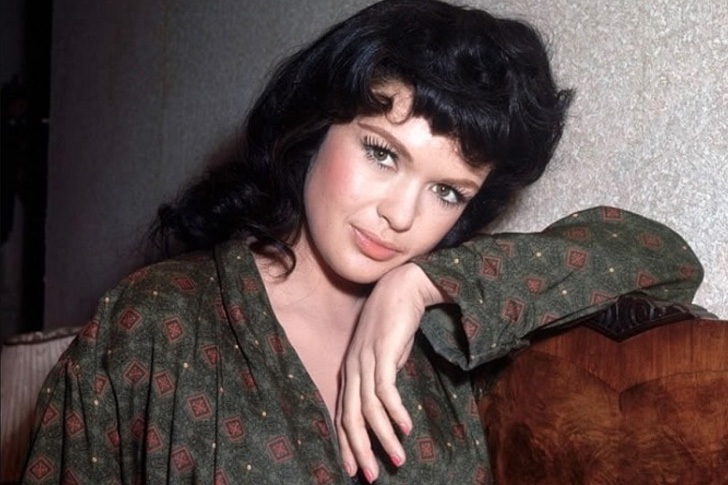 Another iconic star from Hollywood is Jayne Mansfield. She became one of the biggest names in the '50s—because of her eccentric allure and her perfect physique. The actress was the ultimate femme fatale at the time. Despite the short-lived acting career, Mansfield left a legacy.
Although she was famously known for her publicity stunts, she had a number of box-office hit movies. She even won a Theater World and a Golden Globe Award, proving she's not just a pretty face. Mansfield is best known for the Broadway and movie versions of Will Success Spoil Rock Hunter? She was also seen in The Girl Can't Help It, The Wayward Bus, and Too Hot to Handle. In addition, she left quite a lasting impression when she made the post-silent film Promises! Promises! She continues to receive credit for being one of the most precious talents Hollywood has had.
Lauren Hutton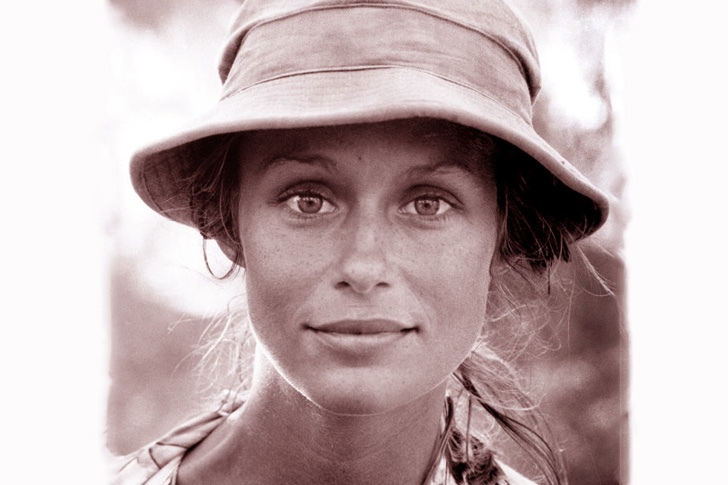 If you hate the gap in your teeth, take notes from our next beauty. Lauren Hutton used to be rejected because of her diastema. However, that didn't stop Hutton from reaching her dreams. She managed to sign a modeling contract with Revlon, which turned out to be the biggest contract in the history of the modeling industry back in the '70s.
She also made a name as an actress, appearing in the movies Paper Lion, The Gambler, American Gigolo, and more. Despite her advancing age, Hutton continued to model for different clothing brands, such as H&M, Lord and Taylor, and Alexander Wang. Would you believe also graced the runway of Tom Ford's spring collection in 2012 and Bottega Veneta during the 2016 New York Fashion Week? Incredible, isn't it? With her continuous work, Hutton maintains a degree of star power even today.
Cybill Shepherd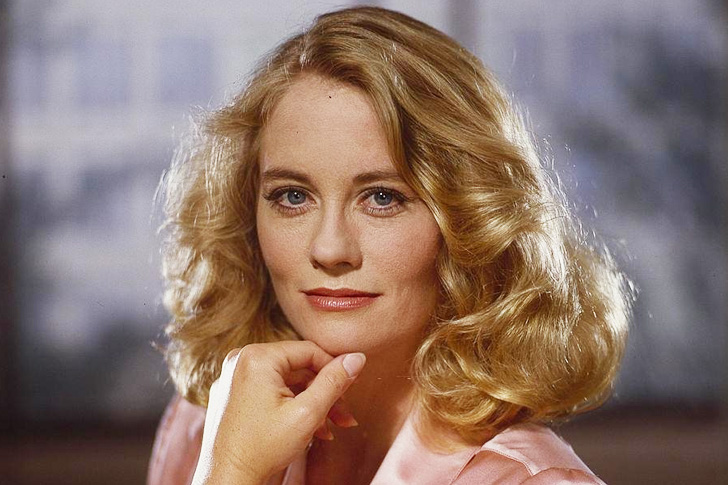 Cybill Shepherd conquered the big screen during the '80s, with credit to her beautiful face and natural acting talent. Although she's now 70 years old, she still possesses the incredible beauty that a lot of people loved back then. She has the right to be called ageless with that adorable smile she freely gives everyone.
When she was younger, Cybill was actually named Miss Teenage Memphis. This was back in 1966 before she joined the 1968 Model of the Year that made her a fashion star of the '60s. This resulted in plenty of modeling opportunities for Cybill. From there, Hollywood opened its doors for her. Shepherd became a part of some of the most renowned classic movies, like The Last Picture Show, The Heartbreak Kid, and Martin Scorsese's Taxi Driver. At present, she remains active in the industry and still delivers one stunning performance after another.
You've Reached The End