Meet America's Richest Heirs
No different from celebrities, there is a certain allure when it comes to the lifestyle of the country's wealthiest families. Whether it be in business or other fields, the upper echelon comes with a degree of mystery that continues to entice many. Most are interested in how these families or personalities managed to achieve such a tremendous amount of wealth and hope to, perhaps, learn a thing or two when it comes to how they might change their fortunes as well.
There are also those whose interests lie in a family's lineage. That includes their traditions and heritage, particularly so if they come from old money or intergenerational wealth. For this reason, some of America's richest heirs are on par with celebrities when it comes to popularity. They may not be the most familiar faces, but most of us will know their names or surnames. You'd be surprised at some of their lifestyles and just how much their net worths truly are.
Curious? Read on to learn more about America's wealthiest heirs!
The Bezos Children | Net Worth: $200 Billion
Source: Amazon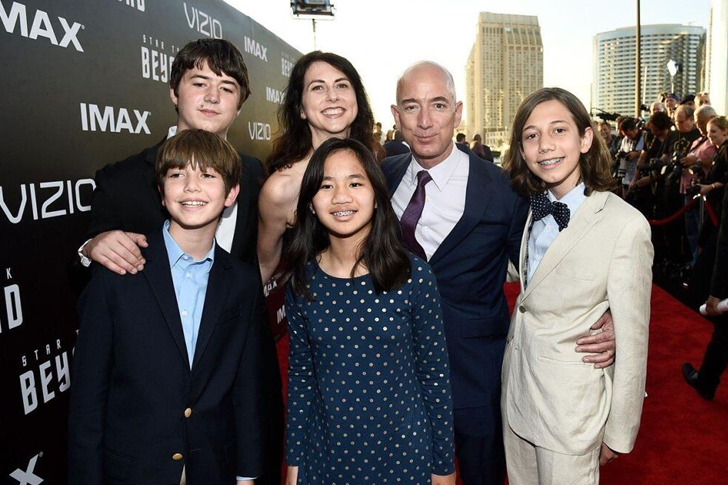 It goes without saying that Jeff Bezos stands out among the new generation of wealthy Americans. Bezos is known as the founder and CEO of the tech company Amazon, with various investments and ventures in logistics, e-commerce, and cloud computing. He is currently the world's richest person, having a net worth of nearly $200 billion as of 2021. He started to gain significant wealth beginning in 2014. His four children stand to inherit much of their father's wealth. Bezos was once married to MacKenzie Scott but legally separated in 2019. Bezos gave a quarter of his fortunes to Scott, now worth $59 billion as part of their settlement. Furthermore, both have 50/50 custody of their children.
While we don't know much about them, what is certain is that Bezos has three sons and an adopted daughter. Only one child is known to the public: the eldest son Preston. Preston seems to follow his father's footsteps by going to his father's alma mater, Princeton University.