Meet America's Richest Heirs
No different from celebrities, there is a certain allure when it comes to the lifestyle of the country's wealthiest families. Whether it be in business or other fields, the upper echelon comes with a degree of mystery that continues to entice many. Most are interested in how these families or personalities managed to achieve such a tremendous amount of wealth and hope to, perhaps, learn a thing or two when it comes to how they might change their fortunes as well.
There are also those whose interests lie in a family's lineage. That includes their traditions and heritage, particularly so if they come from old money or intergenerational wealth. For this reason, some of America's richest heirs are on par with celebrities when it comes to popularity. They may not be the most familiar faces, but most of us will know their names or surnames. You'd be surprised at some of their lifestyles and just how much their net worths truly are.
Curious? Read on to learn more about America's wealthiest heirs!
Jennifer Katharine Gates | Net Worth: $20 Million
Source: Microsoft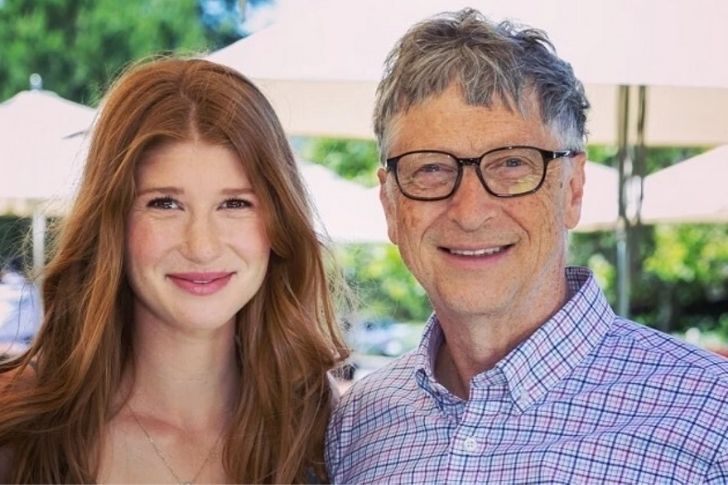 Jennifer Katharine Gates is the eldest daughter of Microsoft's head honcho Bill Gates and his wife, Melinda Gates. She was born in 1996 and is currently 25 years old. At present, her reported net worth sits at $20 million, though we expect it to increase as time goes on. Despite being born into privilege, Gates is well aware of her position and how she could use it to make the world just a bit better. Opportunities such as not needing student loans for her studies are not available to many, after all. Like her parents, Gates also participates in their family's philanthropic efforts through the Bill and Melinda Gates Foundation.
Outside of business matters, Gates is also very passionate about horseback riding and has been competing since she was a little girl. Her partner, Nayel Nassar, is an equally accomplished equestrian as well.
Kyra Sedgwick| Net Worth: $45 Million
Source: Henry Dwight Sedgwick V
Most of us are familiar with actress Kyra Sedgwick with credit to her many memorable appearances in both film and TV. She was most recently in The Closer, in a role that won her multiple awards, including a Golden Globe and an Emmy. At present, she has a net worth of $45 million, but if you thought that the actress had to work hard to achieve a life luxury, then you're quite mistaken. After all, she was born an heiress to a multi-million fortune.
The actress is the daughter of Henry Dwight Sedgwick V, a renowned venture capitalist who managed to maximize his wealth to create even more. Sounds fascinating, doesn't it? Together with her husband Kevin Bacon, Sedgwick invests most of her fortune in real estate, including a 40-acre property in Connecticut. Considering her smart financial choices, we're sure her father must be very proud.
Dakota Johnson | Net Worth: $14 Million
Source: Don Johnson and Melanie Griffith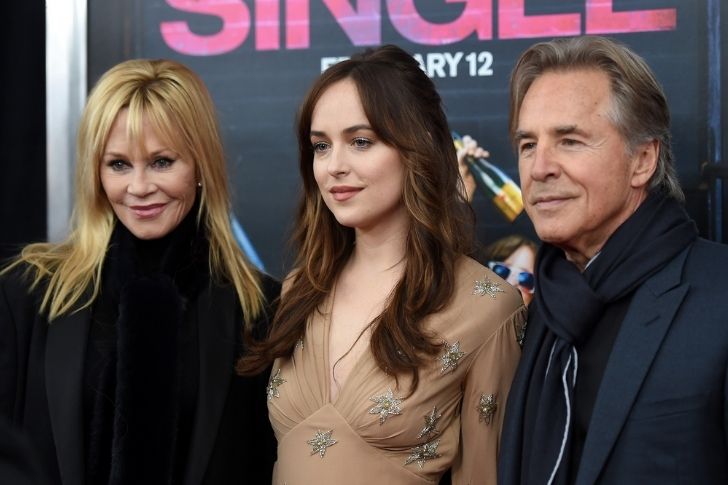 We first met actress Dakota Johnson through the film Fifty Shades. Following the success of the first one, she gained mainstream recognition and received more opportunities in the business. However, aside from being quite the talent, did you know that Johnson also comes from quite a Hollywood legacy? Her parents are megastars Melanie Griffith and Don Johnson, who have established acting careers of their own. In fact, most of the actress's youth involved following her parents around on set!
Aside from inheriting her parents' legacy, which often means getting an easier entry into the industry, Johnson also received quite the fortune from them. Needless to say, thanks to this investment money, the actress needn't work at all. Because of her passion for the craft, though, we get to see her in various roles. The most recent of which is the remake of Dario Argento's Suspiria.
Scarlett Johansson | Net Worth: $140 Million
Source: Karsten Johansson and Melanie Sloan
Scarlett Johansson is one of Hollywood's most in-demand actresses at present. Her name is synonymous with talent and success, as well as luxury. However, with all the millions she has made from working in the film industry, many are not aware that Johansson also inherited a sizable fortune from her parents. The actress's parents, Melanie Sloan and Karsten Johansson are both successful in their own right. Her mother is an established producer, while her father is a known architect who originally hails from Copenhagen in Denmark.
While her parents' accomplishments may not have given her a leg up when it comes to acting, they certainly helped provide her with investments early on. That means Johansson had the means to pursue her dream without risking her personal finances in the process. It's a privilege that she's undoubtedly using well and giving back to those who truly need the help.
Kate Hudson | Net Worth: $80 Million
Source: Goldie Hawn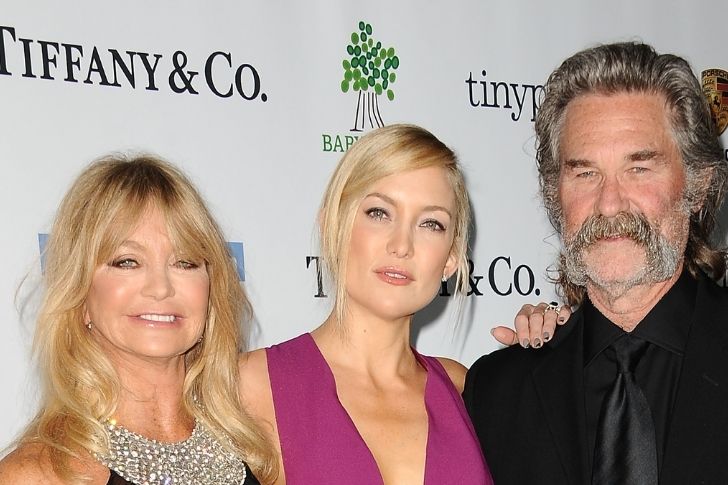 Kate Hudson's family legacy isn't exactly one of the most well-kept secrets in Hollywood. Her closeness with her mother Goldie Hawn and stepfather Kurt Russell means that they often step out in public. Needless to say, the actress grew up in one of the industry's most famous families, and while that has helped her to some degree, we cannot deny the fact that Hudson's flourishing career is all thanks to her talent. She first got her breakthrough in 2000, following her role in the film Almost Famous. As the free-spirited Penny Lane, she charmed audiences and really brought her to life.
When she received a Golden Globe for her performance, that's an accomplishment that's all her own. These days, she's also independent of her parents' fortune and strives hard to establish her own brand—including managing her own fashion label called Fabletics!
Olivia Wilde | Net Worth: $20 Million
Source: Andrew Cockburn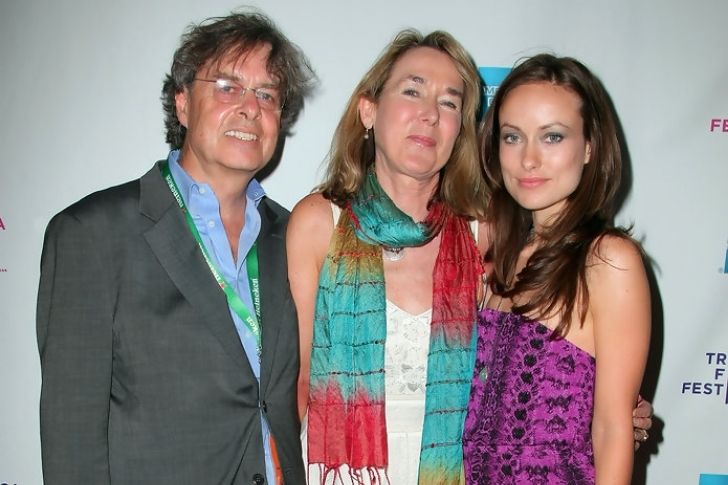 Over the years, Olivia Wilde has held a number of titles. We first came to know her as a talented actress, stealing the spotlight from veteran actors she was in scenes with. Who can forget her appearance in the popular TV show, House? Following her success in that program, Wilde went on to star in several movies that did quite well in the box office. Not one to be satisfied with just doing the same thing, the actress has also received credit for producing and directing. However, did you know that this creative individual is also an heiress?
Born Olivia Jane Cockburn, the actress is Andrew Cockburn's daughter, known for his journalism and for serving as the editor for Harper's Magazine. Her mother, Leslie Cockburn, is also a journalist and an award-winning documentary filmmaker. Clearly, she inherited both a fortune and a significant amount of creativity from them!
Chloe Green | Net Worth: $100 Million
Source: Sir Philip Green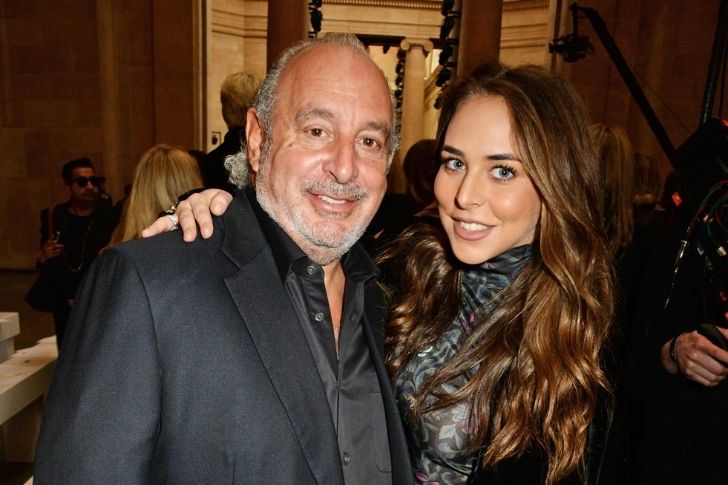 You might recognize Chloe Green as a popular English reality-TV personality and her active social media presence. However, not as many people know that the socialite is also an heiress to a significant fortune. She is the daughter of Sir Philip Green, the British retail billionaire. Sir Philip Green is the chairman of the Arcadia Group, the parent company of various successful high street brands such as Topshop, Topman, and many others. Needless to say, their business investments are the dominant force in the field!
The socialite certainly isn't shy when it comes to sharing her luxurious lifestyle online. In fact, you'll find photos and videos of her many expensive vacations on her social media pages. That is how she's managed to gain a following over the years as well! Despite this, she has grown more mature over the years. She even expressed that she never takes any of her privileges for granted.
Jake Gyllenhaal | Net Worth: $65 Million
Source: Stephen Gyllenhaal and Naomi Foner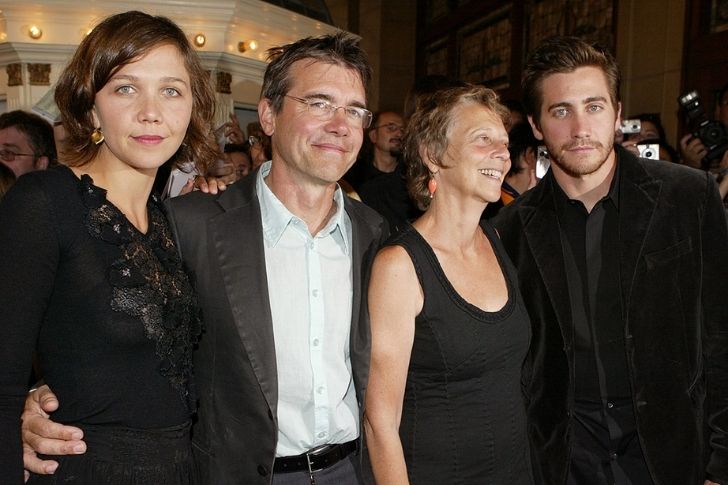 Humble roots may not be the best way to describe actor Jake Gyllenhaal's early beginnings in the industry. After all, he was basically born into it! He is the offspring of Oscar-nominated screenwriter Naomi Foner and famed director Stephen Gyllenhaal. With that said, t's clear that talent and creativity run in their family. After all, even his older sister Maggie Gyllenhaal has received many accolades throughout her career, including a Golden Globe for Best Actress!
The actor made his film debut in City Slickers back in 1991 and hasn't really slowed down since. It's no secret that being the child of established industry figures did give him a leg up when it comes to his career, but Jake Gyllenhaal also has the talent to really take things further. There are some things that you can't learn through online classes, including his grasp of the craft. Do you still have doubts? Just check out his memorable performance on Brokeback Mountain!
Ariana Rockefeller | Net Worth: $2.8 billion
Source: Standard Oil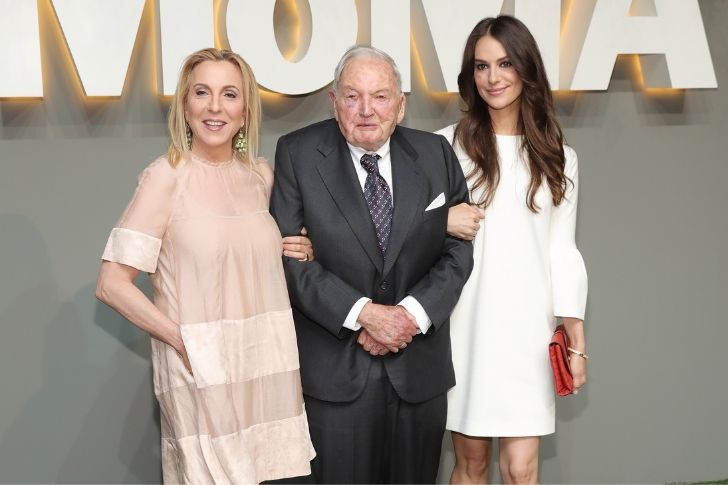 Ariana Rockefeller is an heiress who comes from very old money. As you might already know, the Rockefellers have been very wealthy since the 19th-century. She is the heiress to Standard Oil, which was established by her great-great-grandfather. This alone will give her $2.8 billion, which means she doesn't have to work a day in her life. However, following her parents' steps, the heiress isn't averse to using some of her investment money toward various ventures.
For example, in 2011, she launched her own fashion collection and even had a pop-up store in Manhattan's SoHo neighborhood. It might surprise you to learn that some of the proceeds from this business also went to the charities she supports, such as the Humane Society. On top of that, she also serves as part of the Board of Directors for the David Rockefeller Fund.
Paris Hilton | Net Worth: $300 million
Source: Hilton Hotels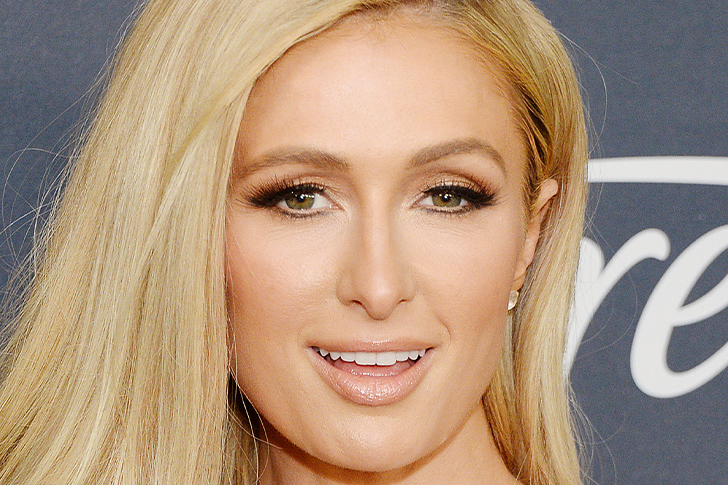 Paris Hilton has undoubtedly made a name for herself beyond being just an heiress to her family's incredible fortune. She charmed her way into people's hearts by starring in a highly successful reality TV program alongside one of her childhood best friends Nicole Richie. Since then, she has managed to use all of the popularity and notoriety she has earned as a socialite to a very lucrative brand!
We're sure her great-grandfather Conrad Hilton would be pretty proud of this feat. After all, he is the mastermind behind the Hilton Hotels, which have locations across the world. Sure, the socialite's inheritance may have diminished quite a bit because of her grandfather's choice to donate 97% of the wealth to charity, but we're sure her financial advisor isn't worried at all. Paris does have a business empire to her name, including a fashion line, perfumes, real estate, and even music!
Balthazar Getty | Net Worth: $200 million
Source: Jean-Paul Getty
Balthazar Getty has spent much of his life not really acknowledging his ties to his family's fortune. We're sure the surname is a familiar one, not just because they own one of the biggest photo archives in the world, but also because this family has had their wealth for generations. Jean-Paul Getty, the family patriarch, is an oil tycoon. Back in the 1960s, he was named the richest man in the world, and while he has since lost that title, the family fortune still continues to grow.
Inheriting millions might be a source of pride for some, but Balthazar Getty is quite different. He has his own ideas when it comes to investment planning and has even dabbled in various fields to make sure he establishes a legacy of his own. Now a father of four, we're sure he has plenty of great life lessons to impart, given his impressive outlook on life.
Amanda Hearst | Net Worth: $100 million
Source: Hearst Corporation
Amanda Hearst is a model, socialite, and heiress to the Hearst Corporation established by William Randolph Hearst. Much like Paris Hilton, she is one of the more recognizable names on our list, given how active she is when it comes to the fashion industry. Aside from being a successful model, she is also one of the founders of Maison de Mode, which is an ethical luxury fashion retailer that's based online. Launched in 2015, her investments in this venture are certainly paying off. Aside from her businesses, Hearst is also a very vocal advocate when it comes to animal welfare.
Aside from the fortune, she is set to inherit, it's clear that Hearst wants to make a name for herself outside of her family's legacy. Fortunately for her, she has managed to do just that as a model. Hearst has appeared on various magazine covers, including Cosmopolitan, Vanity Fair, and International Harper's Bazaar.
Brooke Shields | Net Worth: $25 million
Source: Frank and Teri Shields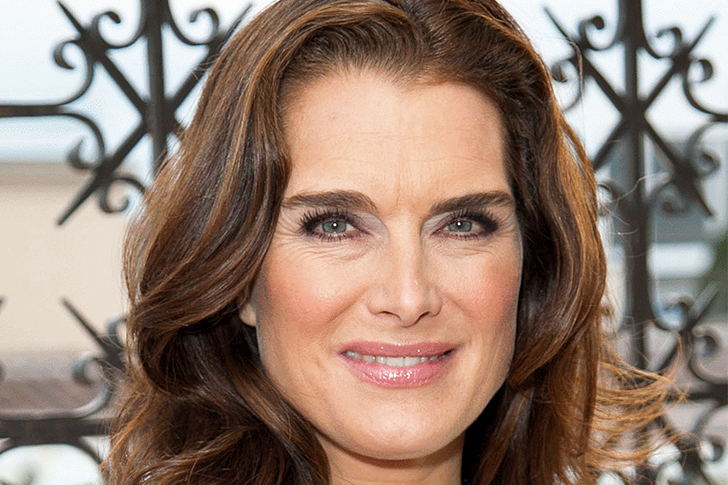 It is a given that many of today's biggest stars all have connections in the industry prior to starting their own careers. However, even this cannot guarantee success if they don't have the talent and work ethic to carry them through. These are the things that set apart actresses like Brooke Shields from other celebrity family members. She started out as a child model and actress, slowly establishing a reputation for herself and maintaining that all through adulthood. Did you know she even won Favorite Young Performer at the People's Choice Awards for four years in a row!
The actress didn't just inherit a fair amount of wealth from her parents; Shields also got their talent. After all, her mother is former model, Teri Shields, while her father is businessman Frank Shields. We're sure she's even learned excellent money management tips from them.
Billie Lourd | Net Worth: $20 million
Source: Carrie Fisher and Bryan Lourd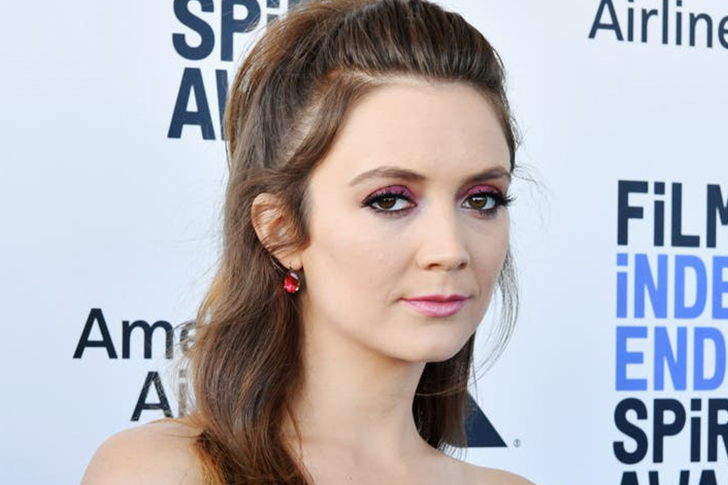 Ever wonder what it might be like growing up surrounded by some of Hollywood's greatest actresses? Well, Billie Lourd would certainly know all about that. After all, her mother is the great late Carrie Fisher, and her father is Bryan Lourd— one of the most renowned talent agents in the industry. It must also be noted that her grandmother is one of the film industry's biggest icons, Debbie Reynolds. Aside from inheriting a degree of wealth from her family, she also acquired a love for the craft.
Given the legacy she was born into, the star certainly acquired some pressure to do well. Fortunately, Billie Lourd need not worry about that as she is one of the most recognized performers of this generation, having appeared in highly successful shows such as American Horror Story, Scream Queens, and the film Booksmart.
Dylan Lauren | Net Worth: $7.2 billion
Source: Ralph Lauren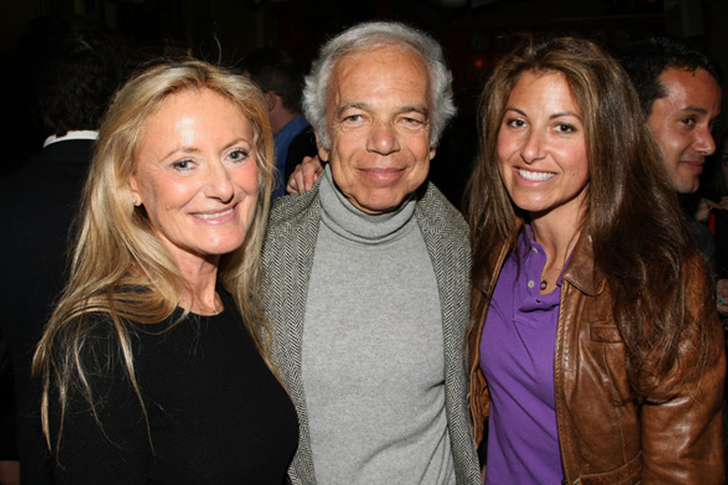 We all recognize that blue logo of a polo player on a horse. Ralph Lauren Corporation is an American holding company that was founded by the renowned fashion designer Ralph Lauren who has a jaw-dropping net worth of $7.2 billion as of 2021.
His ever-so-gorgeous and only daughter Dylan Lauren might be an heiress, but she is also making it on her own as an entrepreneur. The 46-year-old businesswoman is the owner of Dylan's Candy Bar in New York City. She owns the largest candy store in the world. Dylan's net worth is around $50 million alone, so she must know a lot about financial and investment planning. After all, she is the daughter of one of the biggest business tycoons in the world. Entrepreneurship seems to run in the family, as her siblings, Andrew and David, are successful in the film and business industries too.
Nicky Hilton | Net Worth: $50 million
Source: Hilton Hotels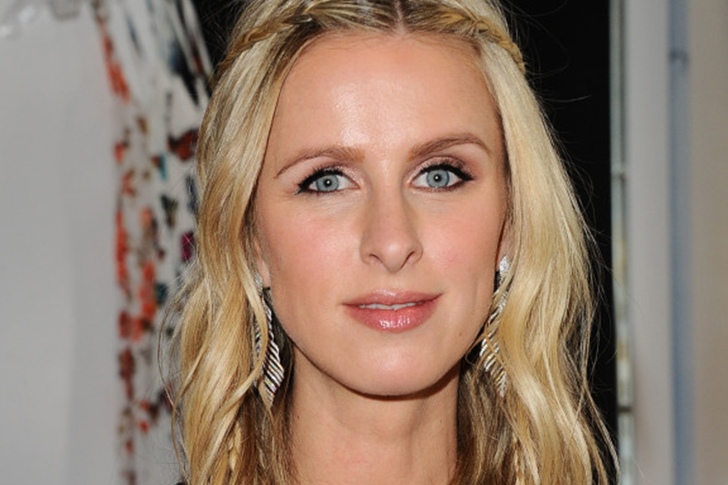 American socialite, fashion designer, and businesswoman Nicholai Olivia Hilton is the heiress of the ever-so-famous Hilton Hotels. She is the daughter of Barron Hilton, who has a staggering net worth of $3.5 billion. Not only that but she is also married into one of the richest families on Earth— the Rothschilds. The heiress tied the knot with James Rothschild in 2015. He comes from a prestigious family who established their own banking business and dynasty. As of 2021, Jame's net worth is said to be around $1.3 billion. Way to go, Nicky!
She may have been born and married into a gold platter of families, but Nicky is also a self-made woman. She is obviously beautiful, and she has worked as a model over the years. Moreover, she is also a fashion designer. Her first clothing line was launched in 2004. Nicky also collaborated with Tolani for a Mommy and Me capsule collection in 2017. In September 2019, she partnered up with French Sole and launched her first footwear collection. As of 2021, her own net worth is estimated to be around $50 million. She must have numerous property investments all over the United States by now.
Chevy Chase | Net Worth: $50 million
Source: The Crane Company
American actor Chevy Chase was born into a prominent family. This Manhattan-born funny man in the entertainment industry is also famously known by his other name, Cornelius Crane. This amazing comedian gained popularity when he started acting with widely recognized National Lampoon films. He also appeared on numerous television shows, including Saturday Night Live, and he also landed a bunch of comedic roles in the classic films Fletch and Caddyshack. The talented actor earned several accolades for his impressive performances as an actor. In fact, out of his five Primetime Emmy Award nominations, he has won three.
However, in addition to all his success from Hollywood, Chevy is also the son of the heiress to The Crane Company, which is an industrial products company based in Stamford, Connecticut. His mother was adopted by Cornelius Vanderbilt.  As of 2021, Chevy's net worth is a staggering $50 million. He must have a lot of property investments at this point. After all, he is already 77 years old.
Lydia Hearst-Shaw | Net Worth: $20 billion
Source: William Randolph Hearst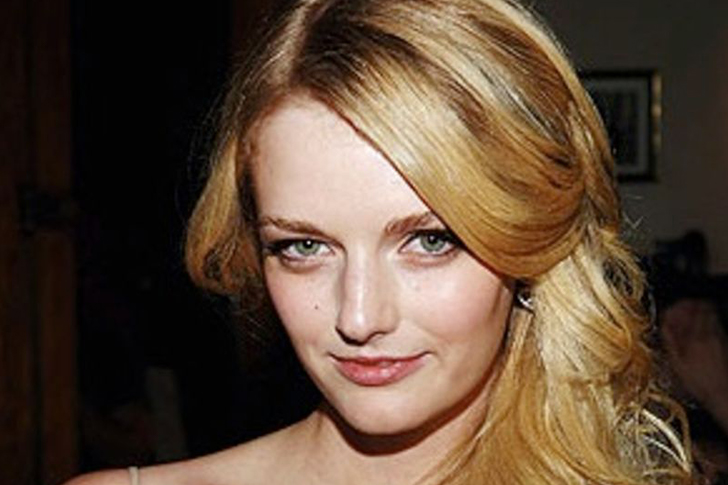 Lydia Marie Hearst-Straw is more than just a well-known fashion model and actress— she is also a lifestyle blogger. You would think that is not enough to cause her net worth to balloon up to $100 million, but it actually is ample! The reason behind that is, apart from her own success in the entertainment industry, she is the great-granddaughter of the politician and newspaper publisher William Randolph Hearst. She is also the daughter of the renowned daughter of actress and author Patty Hearst.
Lydia was born in Wilton, Connecticut, on September 19, 1984. She also attended Sacred Heart University to acquire a college degree but instead pursued her modeling career. She has walked the runway for several well-known fashion brands, including Chanel and Fendi. Moreover, the star also appeared in advertising campaigns for Alexander McQueen, Prada, and Louis Vuitton. In addition to her success, Lydia has been happily married to Chris Hardwick since 2016.
Ally Hilfiger | Net Worth: $450 million
Source: Tommy Hilfiger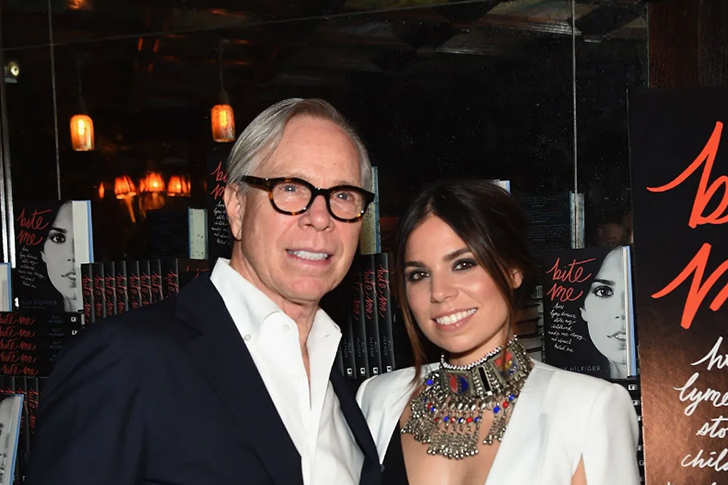 Tommy Hilfiger is one of the biggest and one of the most well-known brands all around the world. There is no one out there who could not recognize the little Tommy logo in blue, red, and white colors. After all, this brand is an undisputed American classic. Its collaborations with supermodels like Gigi Hadid and Hailey Baldwin Beiber have helped the brand capture the hearts of the younger generation. In 2018, it was announced the ever-so-beautiful Zendaya is the new Global Brand Ambassador of the brand. As of 2021, Tommy's net worth has skyrocketed to $450 million.
His New York-born socialite daughter, Ally Hilfiger, is not just widely recognized as the offspring of the fashion mogul and entrepreneur. She has also made quite a name for herself as an artist and designer, giving credit to the knowledge, skills, and influence her father has provided her with. As of 2020, her own net worth is at 23 million dollars.
Carly Simon | Net Worth: $80 million
Source: Richard L. Simon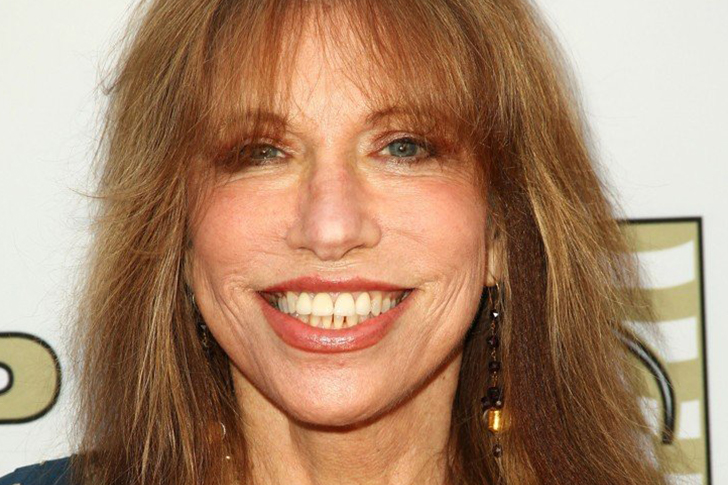 Singer-songwriter Carly Elisabeth Simon is not just a renowned musician; she is also a children's author. She rose to prominence and took the entertainment industry by storm with several hit records she produced back in the seventies. In fact, thirteen of her songs got included in the Top 40 U.S. These include her four gold-certified singles, Mockingbird, Nobody Does It Better, You're So Vain, and her song, Jesse from the 1977 James Bond movie, The Spy Who Loved Me. Carly also authored not one, but five children's books, plus two memoirs. She is truly a remarkable talent.
Carly may be a Hollywood star, but not a lot of people know that her inheritance from her old man is huge. After all, her father, Richard Simon, is the co-founder of the book company Simon & Schuster. Richard, who is actually a classical pianist, might have been Carly's biggest inspiration when she decided to pursue a career in music. Her net worth as of 2020 is already estimated to be around $80 million, and she must have done a lot of financial planning with her father, who was great in business.
Patty Hearst | Net Worth: $28 billion
Source: William Randolph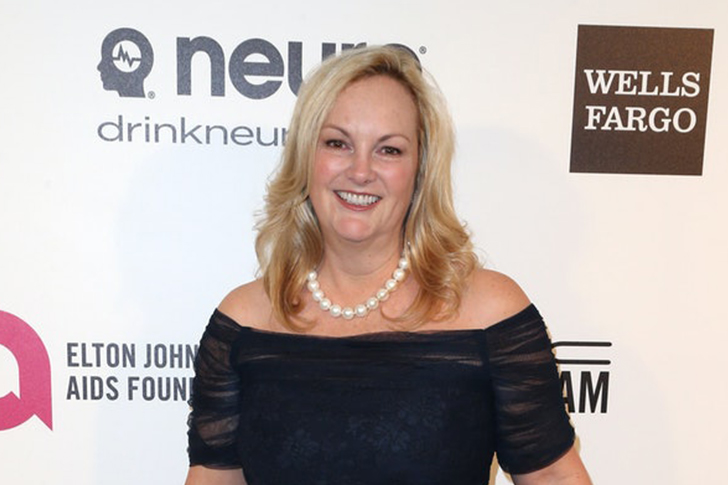 American actress and author Patricia Campbell Hearst is the granddaughter of American publishing magnate William Randolph Hearst. If you live around San Francisco, you might wanna gas up your auto, drive-by, and visit the Hearst Estate— it is definitely worth it.
She was born and raised in San Francisco, where she got her college degree at the University of California. She has written numerous books, including Every Secret Thing, The Trial Of Patty Hearst, and Patty Hearst: Her Own Story. It is worth noting that one of her memoirs was on the best-seller on The New York Times List. Due to her extensive family wealth and lineage, it comes as no surprise Patty has a stake in the 28-billion-dollar empire. As of 2020, she resides at a $2.4 million mansion in Charleston, South Carolina, living a peaceful and lavish life with her French Bulldogs.
Victoria Mars | Net Worth: $10.6 billion
Source: Mars, Inc.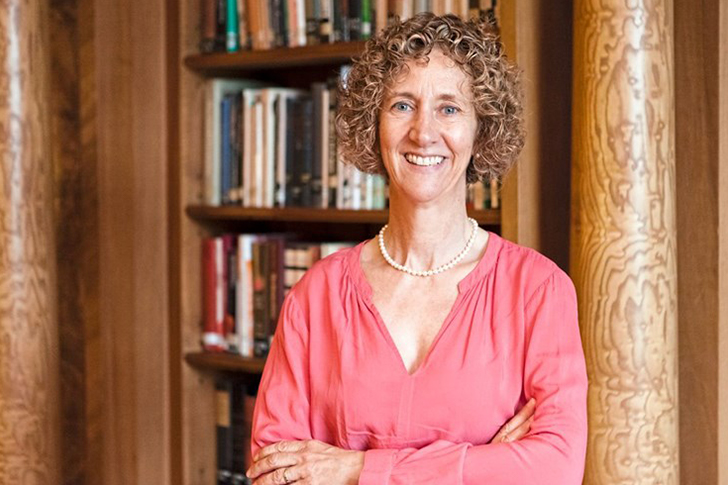 All of you with a sweet tooth out there might already know that there is a high chance that your favorite candy bar was made by Mars. After all, the Mars family, which owns one of the biggest candy businesses in the world, is the third richest American family globally. They have a combined jaw-dropping net worth of $94 billion. Victoria B. Mars is the billionaire heiress who was formerly the chairperson of Mars Incorporated. According to reports, Mars Wrigley Confectionery, a division of Mars Incorporated, is the number 1 candy company as of 2020.
Victoria's own net worth is already at a staggering amount of $10.6 billion in 2021. She acquired her bachelor's degree from Yale University, and she gained her master's degree from The Wharton School. The chocolate heiress has an 8 percent stake in Mars Incorporated. The company has attracted numerous investors, including the iconic businessman Warren Buffet, who is still raking billions per year.
Tinsley Mortimer | Net Worth: $35 million
Source: George Riley Mercer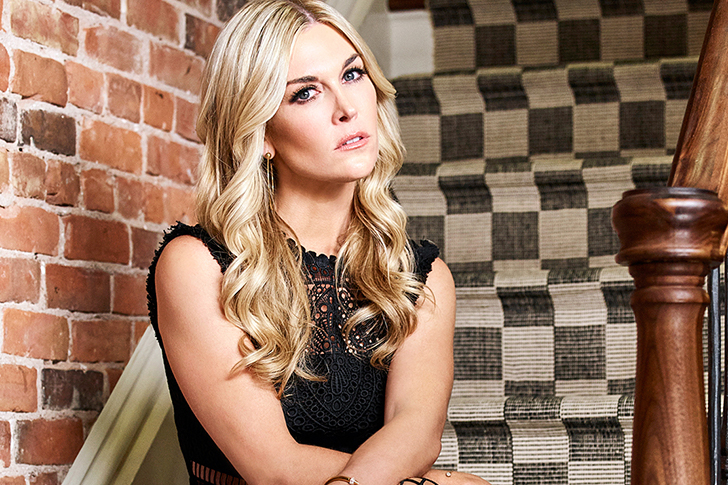 American socialite Tinsley Mortimer is a television personality who came from money. She may have gained popularity for starring in the reality television series High Society and The Real Housewives Of New York City, but she is mainly known for being the heiress daughter of the iconic businessman, George Mercer. In case you're wondering, he is a real estate developer and investor with an enormous amount of wealth. Her mother, Dale Mortimer, is also a big-time interior designer who has gained so much success over the years. However, the biggest fish in the pond was Tinsley's grandfather, who founded the Mercer Rug Company.
Tinsley got her bachelor's degree in Art History from Columbia University. She then followed her mother's footsteps by acquiring her master's in Decorative Arts from the prestigious Cooper Hewitt design museum. At the beginning of her career, Tinsley worked with Vogue and Samantha Thavasa. She later launched her own clothing line called Riccime, which was sold in Japan exclusively.
Teresa Heinz Kerry | Net Worth: $28 billion
Source: Heinz Ketchup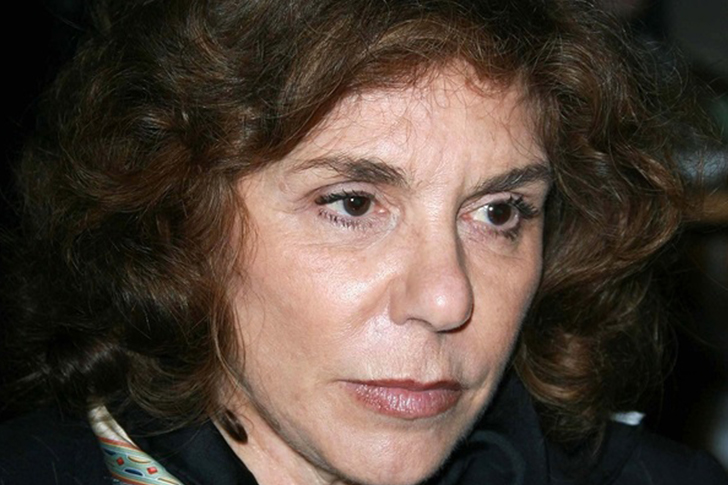 Portuguese-American businesswoman Teresa Heinz Kerry is the chair of the Heinz Endowments and the Heinz Family Philanthropies. She received her Bachelor's degree in Romance Languages and Literature from the University of Witwatersrand in 1960.
Her family owns Heinz Ketchup, which can be found in almost every single American home and restaurant. After all, she was married to the late United States Senator from Pennsylvania, John Heinz— an heir to the H.J. Heinz Company. After her husband's unfortunate passing in 1991, she inherited $800 million of John's enormous fortune. Teresa began dating again in 1993, and shortly after, she got married. The lucky man was none other than the United States, Senator John Kerry. These two love birds tied the knot in 1995 and have been happily married since. The accomplished polyglot and humanitarian had founded and chaired Heinz's charities, including Second Nature.
Clare Bronfman | Net Worth: $500 million
Source: Seagram's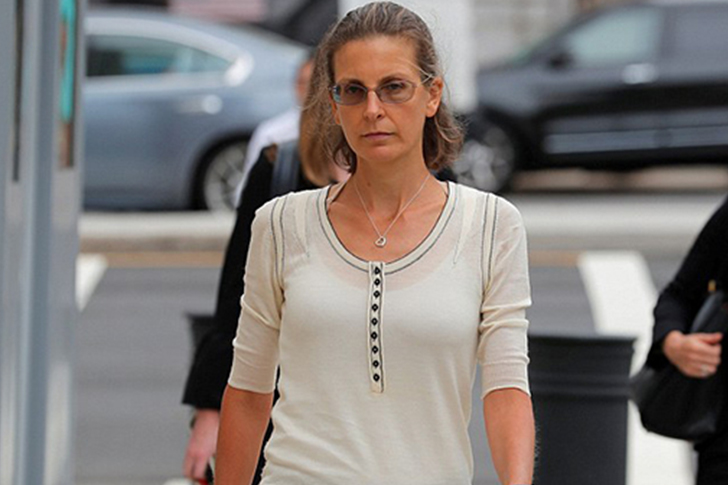 Former equestrian, Clare Bronfman, is the heiress to the Seagram Liquor fortune. The New York-born philanthropist started her equestrian career at the young age of 17. Three years later, she was already qualifying and competing at the highest level. In December 1999, she competed in the Millstreet Indoor International Horse Show. Clare won the Grand Prix at CSI-A Eindhoven in May of 2001. In September 2001, she placed seventh in the World Final of The Samsung Nations Cup Series.
Clare is the daughter of Edgar Bronfman Sr. He is a Canadian billionaire. Her mother, on the other hand, is Rita Webb, the daughter of an English pub owner in Essex, England. As of 2020, Clare's net worth is exceptionally huge, amounting to $500 million. She must have a couple of financial advisors who help her oversee her assets. After all, she is serving some time behind bars as of 2021.
Alexander Soros | Net Worth: $25 billion
Source: George Soros (Father)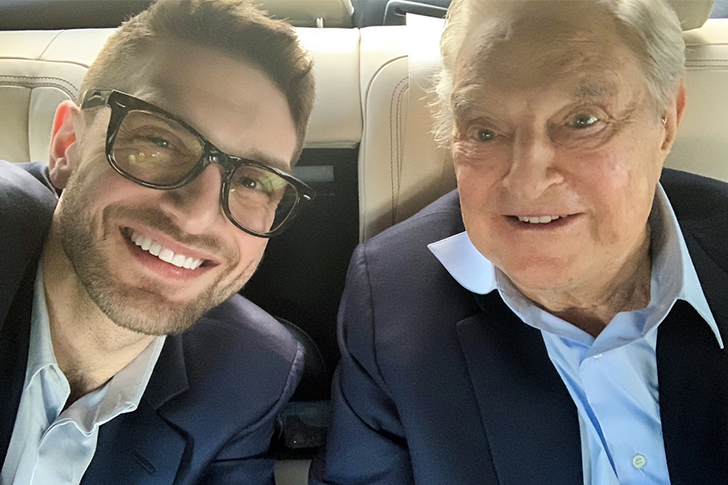 The ever-so-handsome 36-year-old Alexander Soros is the son and heir of the billionaire businessman and philanthropist George Soros. The entrepreneurial icon and patriarch migrated from Hungary to the United Kingdom, got a college degree from the London School of Economics, and started building his empire. Double Eagle was his first hedge fund in 1969. This gave him the seed money to start Soros Fund Management. Later, Double Eagle was turned into a Quantum Fund with estimated held assets amounting to $25 billion. George is known as The Man Who Broke The Bank Of England.
Alexander sure has a lot to live up to. He went to Berkley and New York University. Over time, the business heir obtained his Doctor of Philosophy in History and was put on the board of the Open Society Foundation, one of his father's agencies for philanthropy.  He is now known as the King of Shorts, and he is worth 25 million dollars.
Cindy McCain | Net Worth: $200 million
Source: Hensley & Co.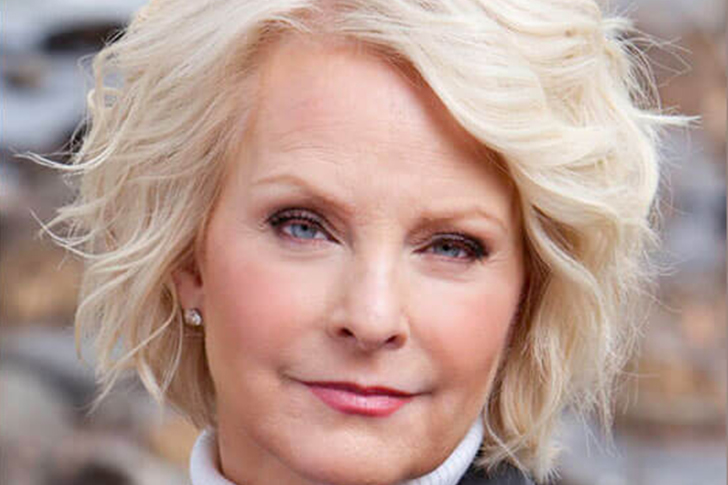 American businesswoman Cindy McCain is one of the richest persons in the country. After all, she is the daughter of none other than the legendary Jim Hensley. He was the wealthy beer distributor who passed on in 2000. With that being said, Cindy is the direct heiress to the Hensley & Co. fortune. She got her college degree from the University of Southern California before she tied the knot with the late former United States Senator for Arizona, John McCain, who served from 1987 to 2018. Cindy was not only a daughter to a powerful man, but she was also married to one who is just as powerful as her old man.
As of 2020, Cindy is worth $200 million. The enormous inheritance left behind by her father is well taken care of. She is also a philanthropist who serves on several boards including, Congo Initiative, Operation Smile, and HALO Trust. She may be 66 years old now, but she still does a lot of humanitarian work. Cindy is not just a wealthy woman; she also has a big heart for those in need.
Susan Alice Buffett | Net Worth: $3 billion
Source: Warren Buffett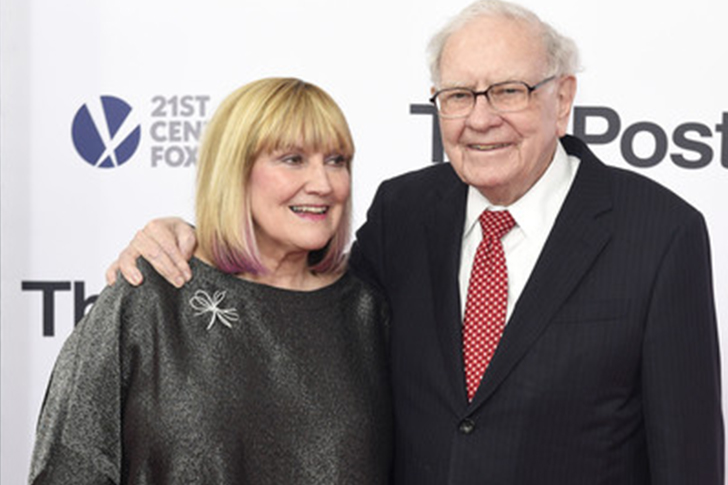 Business tycoon Warren Buffet is worth around $103 billion. In fact, his name has to be the biggest in the world of investments.  He is considered to be one of the most successful men in business, making him the seventh wealthiest person in the world at 90 years old. Impressively, the workaholic business mogul still serves as the chief executive officer of Berkshire Hathaway. Warren is popularly known for founding The Giving Pledge with Bill Gates, a charity where billionaires pledge to give away at least half of their fortunes.
Somebody had to take over his billion-dollar firm, and it was none other than his daughter, Susan Alice Buffett. Warren has always been looking out for her, and he even gave her shares. On her part, Susan has made the most of her wealth through maximizing her shares. Just like her old man, Susan is a philanthropist too. She provides grants that help kids from low-income households through her very own, Sherwood Foundation.
Whitney Kroenke Burditt | Net Worth: $2.6 billion
Source: Sam Walton (Walmart)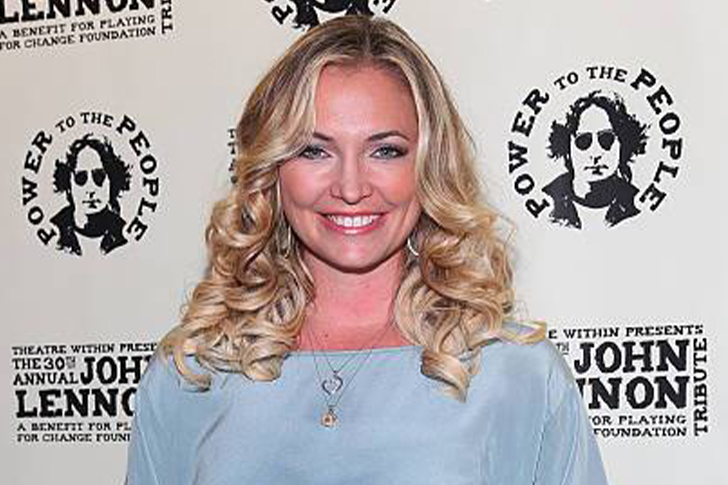 The multinational retail corporation, Walmart Incorporated, operates a chain of our beloved grocery stores, department stores, and hypermarkets from the United States. This company grew to be the world's largest corporation. All thanks to the late Samuel Moore Walton, who is not just famously known for founding the retailer Walmart, but Sam's Club too. She is the daughter of Ann Walton and Stan Kroenke.
To be the granddaughter of who was once the richest man in the world must be such a great privilege. Whitney Kroenke Burditt is indeed lucky to have had Samuel as her grandfather. There is a  jaw-dropping inheritance down the line for her, and it's already up to $2.6 million. Whitney must even have a financial advisor at this point who helps oversee her assets. Due to her enormous wealth, she founded the charity called Playing for Change. This organization helps build schools for arts and music for low-income places all over the world.
Anne Hearst | Net Worth: $28 billion
Source: Hearst Corporation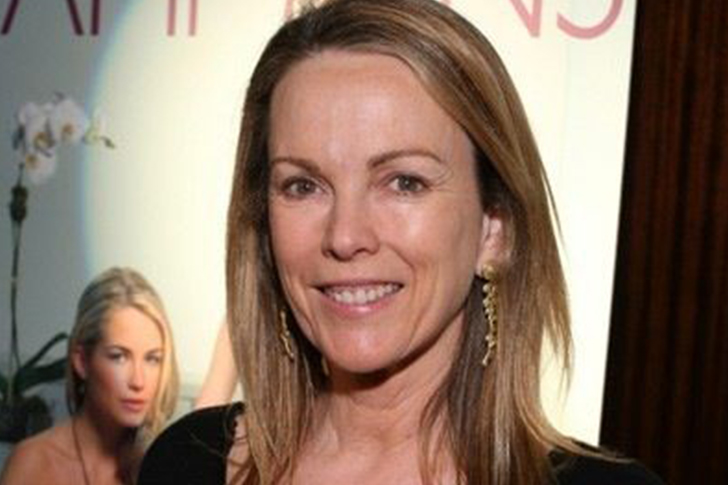 Ever read the papers? Well, if you don't, here are a few other alternatives. The media mogul, Hearst Corporation, offers other forms of media like magazines and cable shows. They do own television stations, after all— no big deal! William Hearst, Anne Hearst's grandfather, was the founder of this news establishment that just kept on growing over the years.
Being the granddaughter of the news tycoon, Anne has been known for being a publishing force of her own, being a contributing editor of Town & Country magazine, featuring countless celebrities and stories. This is no surprise; given the degree of experience, she has had with different forms of mass media, being exposed to the industry for more than two generations. Apart from her work, she is also an active philanthropist who supports numerous foundations and is a socialite in her own right.
Gwendolyn Meyer | Net Worth: $4.4 billion
Source: Cargill Corporation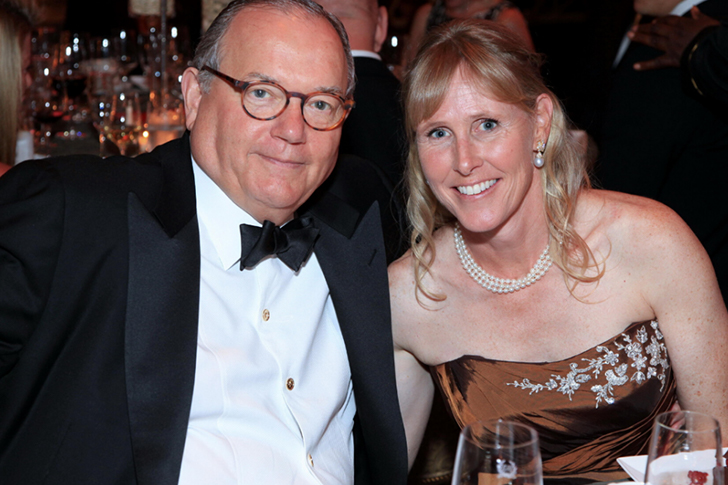 Talk about a billionaire who can win races without purchasing high-end supercars! Confused? Gwendolyn Meyer is a professional equestrian who competes in shows for a living. She is also the great-granddaughter of the late William Wallace Cargill, the owner of Cargill Corporation.
The corporation is a vast multinational agribusiness providing industrial and agricultural products. Imagine the unlimited supply of horses Gwendolyn has access to! So, obviously, she has been exposed to ranches at a very young age. The family business also meddles in real estate, and they also produce oil and gas. The heiress was able to inherit a massive chunk from all the mentioned businesses, making for a comfortable lifestyle that is in full support of her profession and passion. Now, she just dedicates her time to racing and training horses. She also enjoys spending her days on her very own private farm.
Peter Brant II| Net Worth: $1 billion
Source: White Birch Paper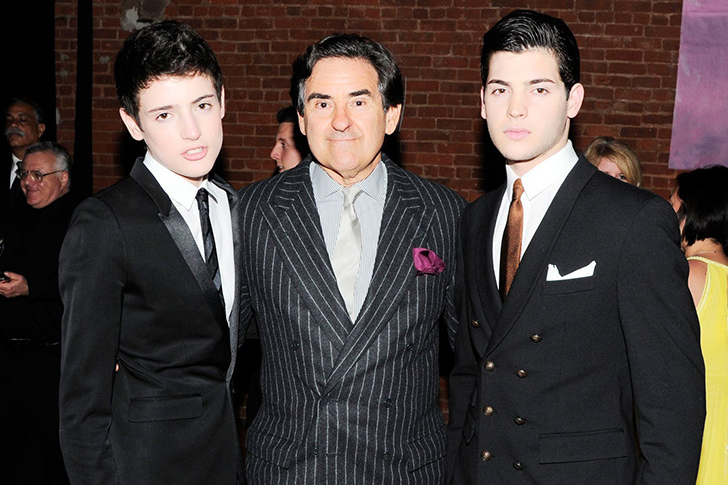 Grandson of Chairman Brant is the founder of White Birch Paper Company which manufactures newsprint, directory paper, and paperboard. The multi-million dollar business has made its fortune over the years and has given the sole heirs enough leeway to dedicate their time to other passionate ventures.
Peter Brant III is one of New York's most prominent socialites – and just like any heir, has had tabloid-worthy experiences here and there. He is also a model and has collaborated with big brands such as MAC Cosmetics in their unisex collection, promoting the gender-fluid youth movement in full support of the LGBTQ+ community. The collaboration was a huge success given his platform. He continues to carry a strong presence in the modeling industry and takes credit for his unique features and projects.
Alexa Dell | Net Worth – $27 billion
Source: Dell Technologies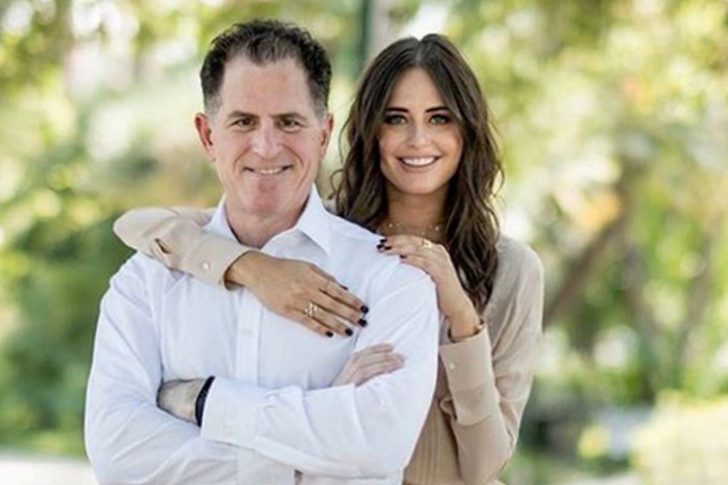 If you've been on the hunt for a new laptop for your online classes and work, then the chances are that you have considered buying a Dell laptop. It is, after all, one of the best brands out in the market today. Given Dell's standing in the tech market, you might be wondering how its founders live their lives. Well, heiress Alexa Dell, the daughter of Michael Dell, the CEO of the multi-billion corporation, is a very well-off socialite.
Alexa studied at Columbia with plans of being a brand development strategist, clearly a beneficial role in the family business. She is now married to millionaire real estate investor Harrison Refoua, with the help of the Tinder CEO himself, Sean Rad. Ironic since Alexa is an adviser of Tinder's rival, Bumble. Apart from family ties, she is also a lover of fashion and photography. She would spend her teenage years working at big fashion houses alongside her very distinct style well-documented in her Instagram.
Nancy Walton Laurie | Net Worth – $6.6 billion
Source: Walmart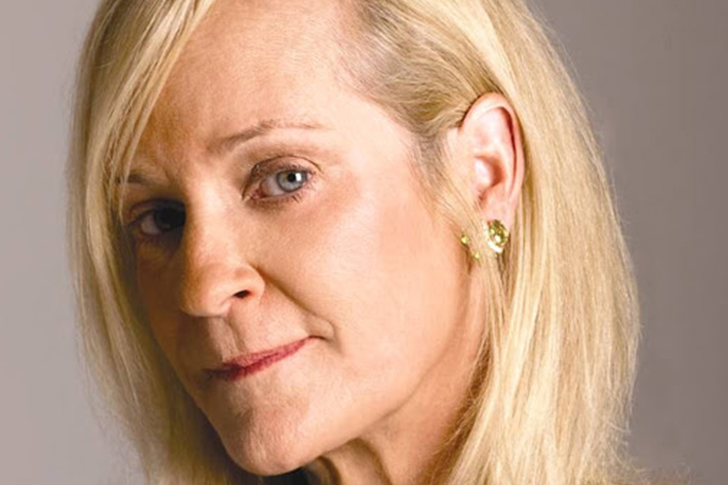 Who has not heard of Walmart?  This household name has been famous for decades for being a leading retail corporation operating a chain of department and grocery store chains. Thanks to its massive success, Bud Walton's heiress, Nancy Walton Laurie, will never have to worry about financial security ever again.
Much like her dad, Nancy also aspires to be in business. In fact, she attended  Memphis State University to earn her degree in business. There Nancy met her present husband and business partner, former NBA coach, Bill Laurie. She has also been a very generous philanthropist, donating to cancer research centers, children's hospitals, and shelters for abused women. Apart from the business world, she is also the founder of the New York Dance Company "Cedar Lake Contemporary Ballet" and the Columbia Performing Arts Centre owner. After becoming inspired by her daughter's love for the arts, she became a trustee member at Julliard. She continues to live a pretty simple life along with her $40 million mansions, which seems about right.
James Murdoch  | Net Worth – $500 million
Source: Rupert Murdoch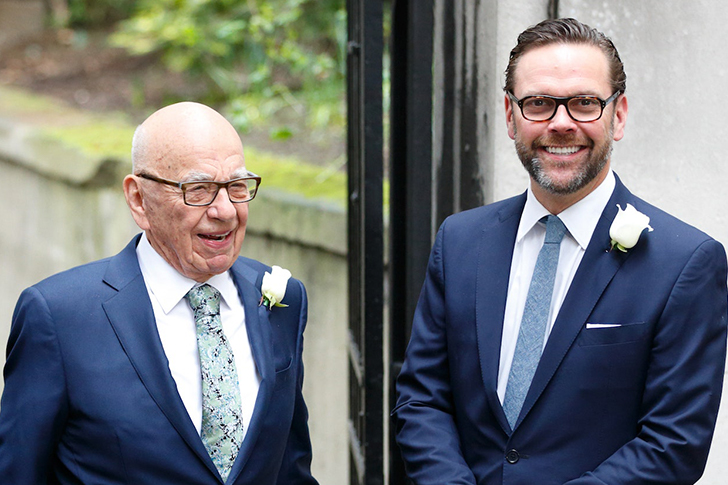 James Murdoch, son of media mogul Rupert Murdoch, founder of News Corp, owner of hundreds of news outlets worldwide, Sky, 21st Century Fox, and the defunct News of the World — was always keen to adopt newer electronic publishing technologies. James Murdoch, at one point, was also the chairman of 21st Century Fox, with control over media channels internationally. He was also formerly an executive vice-president of News Corp.
The billionaire heir also purchased half of a recording label and soon re-branded it as Festival Mushroom Records. Now retired, he still has his generational fortune, partnerships, and numerous investments. With his impressive run as the head of multiple companies, he continues to be known as one of the prominent media moguls of America. After stepping down as a major player in his father's empire, James has lived a relatively quiet life away from the public eye. However, he still does engage with a few events here and there.
Ann Kroenke | Net Worth – $7.6 billion
Source: Walmart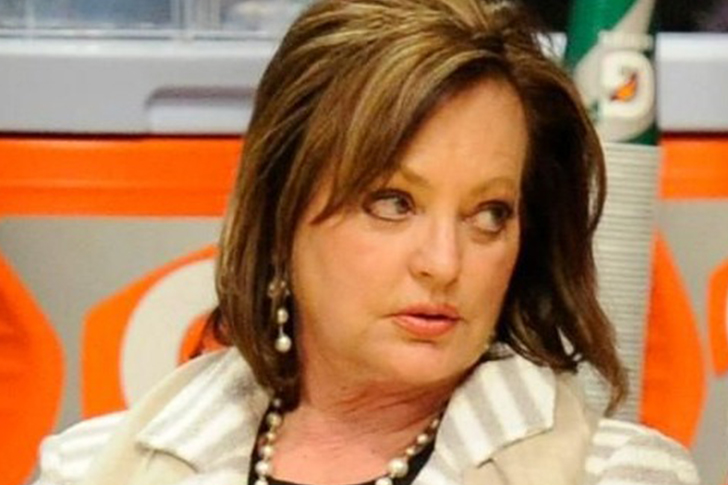 Unlike her sister Nancy, who got involved in the family business, Ann Kroenke got a medical degree and now works as a nurse. She does not attend board meetings, nor does she go deep into financial details. She is free to live her life the way she sees fit.
Besides inheriting a fortune from her father, she also married into an advantageous marriage. Her husband is Stan Kroenke, a CEO and one of the National Football League owners. Ann is so lucky! Imagine all those Superbowl performances she was able to watch in her very own private viewing area. Her husband is also a billionaire in his own right and is a strong force in real estate. Apart from all the money that goes in, she also pays it forward with philanthropy, funding the Denver Nuggets Community Fund and the Audrey J. Walton and Ann Walton Kroenke Charitable Foundation," named after her and her mom.
Lynsi Snyder | Net Worth – $3 billion
Source: In-N-Out Burger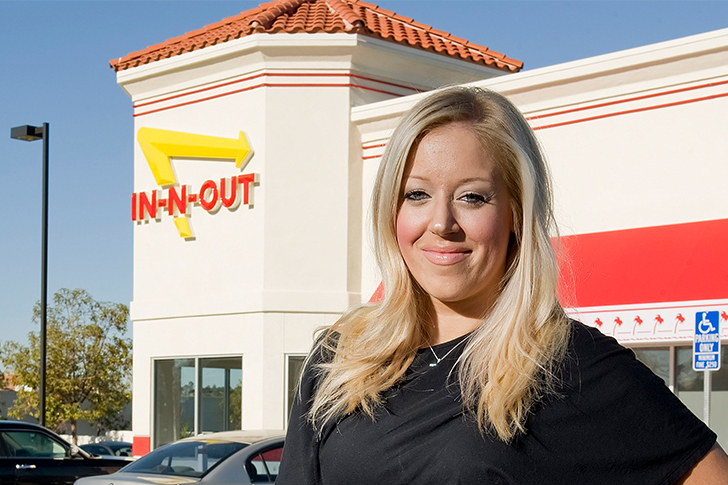 In-N-Out is one of the top fast-food corporations in America known for their giant roadside billboards and short radio commercials. The founders of the famous restaurant were Harry and Esther Snyder, the grandparents of Lynsi Snyder. Now they have multiple chains, and the business just keeps growing, and burgers keep on disappearing straight into every customer's stomach!
Lynsi Snyder is the present CEO of the family business, being the only grandchild of the founders. She took credit for being the youngest female billionaire in 2012, and she continues to keep the business flourishing up to the present time. In her spare time, she engages in philanthropy that supports neglected and abused children. Lynsi also has four children of her own, and it's only a matter of time before they enter into the family business as well. Good thing they have Lynsi to teach them the tricks of the trade.
Gloria Vanderbilt | Net Worth – $200 million
Source: Vanderbilt Dynasty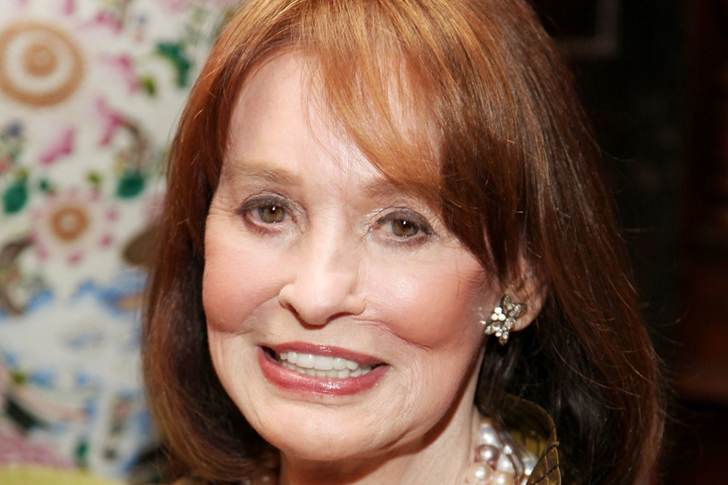 The Vanderbilt heiress and mother to CNN anchor Anderson Cooper received her fortune from her great-great-grandfather Commodore Cornelius Vanderbilt. They made their stamp by establishing one of the country's first railroads and, along with that, also paved the way for their successful shipping business. To this day, The Vanderbilt's are still given credit for being one of the wealthiest families in America.
However, Gloria Vanderbilt rode a different train to her success with different interests in mind. Instead of developing an interest in the family business, Gloria opted to take on artistic endeavors and modeling. She started at a young age and even got featured in Harper's Bazaar. The heiress also tried acting and has portrayed prominent roles on stage and the small screens. She has also meddled in the fashion industry, coming up with her brand, creating signature jeans during the late '70s. She has also enjoyed art and literature, holding exhibits in the past and publishing several books.
Douglas Durst  | Net Worth – $600 million
Source: Durst Organization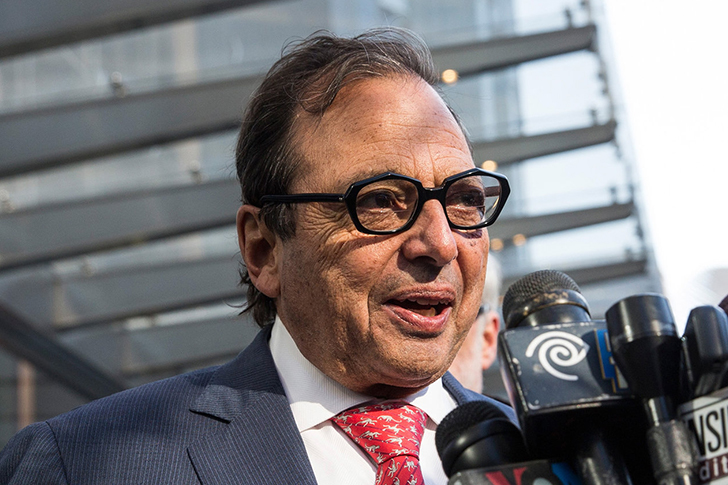 For over three generations, the Durst family has successfully secured their foothold in the real estate industry through their real estate empire, the Durst Organization. If you are not aware, they built America's first sustainable skyscraper and oversaw the One World Trade Center development. The high-grossing business started with Douglas Durst's grandfather Joseph Durst, who has had a lucky gamble in many investments, including real estate.
Douglas Durst has followed in the footsteps of both his father and grandfather and has been responsible for developing a list of notable buildings like the 58-story Bank of America Tower and 48-story 4 Times Square. Apart from creating monumental infrastructures, he is also a director of  The Trust for Public Land and Project for Public Spaces. He also honors his father by being a trustee of the Old York Foundation, educating people about the obstacles and challenges of New York City.
Lisa Jobs | Net Worth – $18.8 billion
Source: Apple, Inc.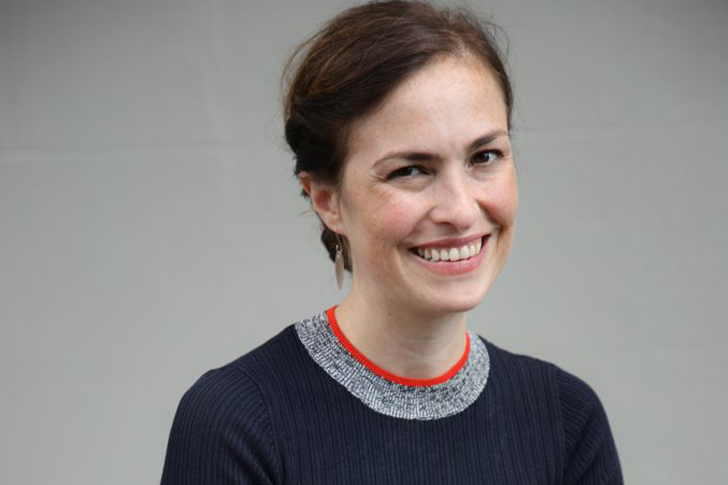 If you have watched the movie Jobs, a film based on the famous creator of the iPhone, you'd be pretty aware of the rocky relationship between Steve Jobs, his first wife, Chrisann Brennan, and his daughter Lisa. However, despite their rocky relationship, the Macintosh creator left his fortune to his daughter, whom he indeed had a special place for in his life.
Lisa Jobs went to Harvard University and moved to Manhattan to sharpen her craft and passion for literature. Now, Lisa works as a writer with a generously high credit score thanks to her dad. In her published memoir Small Fry, she also goes into great detail about her relationship with her father. According to Lisa, her father played a big part in her life even when he was pretty distant. Now, at present, she lives comfortably with her husband and two daughters.
Katherine Rayner | Net Worth – $6.4billion
Source: Cox Enterprises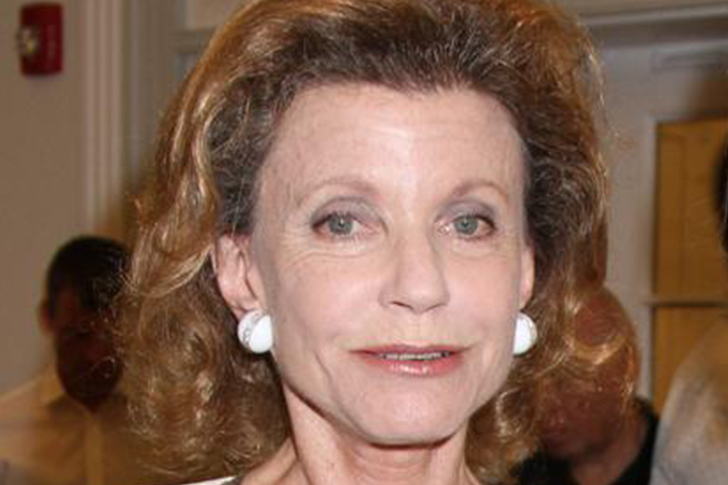 Our next heiress on this list is the granddaughter of the late Jame Cox, politician, and founder of Cox Enterprises, a private global business that meddles with auto-motives, communications, and media. Katherine is the heir to the enterprise along with her other siblings. The company was known for its huge revenue, but Katherine was not very enthused about joining the business. Instead, the heiress focuses her time raising funds for good causes while being a part of the board of directors.
The family business is also known and given credit for its support on sustainability, presenting alternative energy and conservation through waste recycling — directed at beneficial environmental change. Katherine is also best known for her philanthropic efforts, and her 17% cut from her inherited fortune has proved to be helpful. Her cousin Jim Kennedy, the current chairman of Cox Enterprises, now handles the business.
Charles Butt | Net Worth – $10.7 billion
Source: H-E-B Supermarket Chain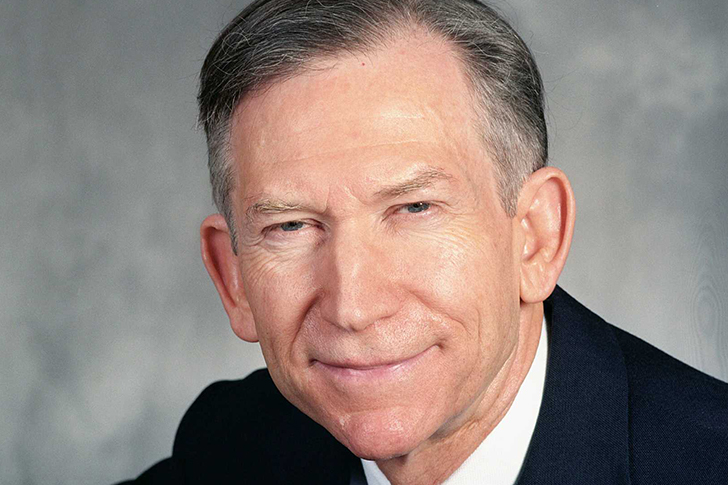 With earnings up to $20 billion per year, heir Charles Butt surely doesn't need to worry about mortgages.
He is the grandson of Florence Butt, the founder of the gigantic grocery chain, H.E.B Supermarket Company. Founded in the '70s, the company now boasts over 300 branches across the United States.
Charles Butt earned his MBA while studying at Harvard. He continues to manage the family business and is the current CEO of the corporation. Apart from work, he is also an active philanthropist, especially in Mexico.  He donated a hefty amount of money to create the Holdsworth Center aiding in public education and giving a generous amount to the victims of Hurricane Harvey. Apart from that, he is a loyal pledge of the Giving Pledge campaign among wealthy people, which focuses on philanthropic ventures. He is single and is known to be a very charming bachelor!
Nicole Mellon | Net Worth – $1 billion
Source: Mellon Bank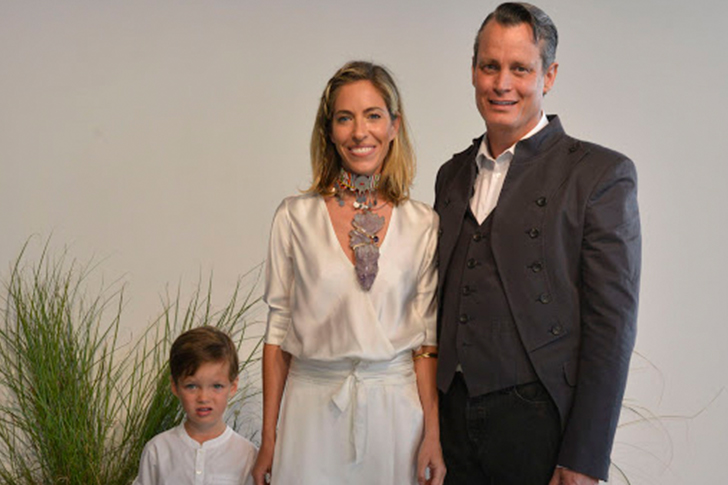 It must be nice a feeling to know that you will never need bank loans, doesn't it? Well, that's the case with our next wealthy subject. Nicole Mellon has married into one of the most prominent dynasties in  America. Her husband, Matthew Mellon, has made his fortune through generations of bank conglomerates and his ventures in cryptocurrency. Not only that. Matthew was also very present in the fashion industry, being the former Creative Director of the men's line back at Jimmy Choo.
Moreover, her husband left her what was due to her, and she inherited a fortune. However, it's also worth noting that Nicole was able to have projects of her own too. She is a known investor of the Alvin Valley fashion line and is the Artistic Director of Stylehaul and part-owner of a namesake clothing line. She continues to have a strong passion for fashion and has her own blog with a solid following to boot. It definitely would not be difficult to get her hands on some limited edition items. What do you think?
Owsley Brown III | Net Worth – $643 million
Source: Brown Forman Corporation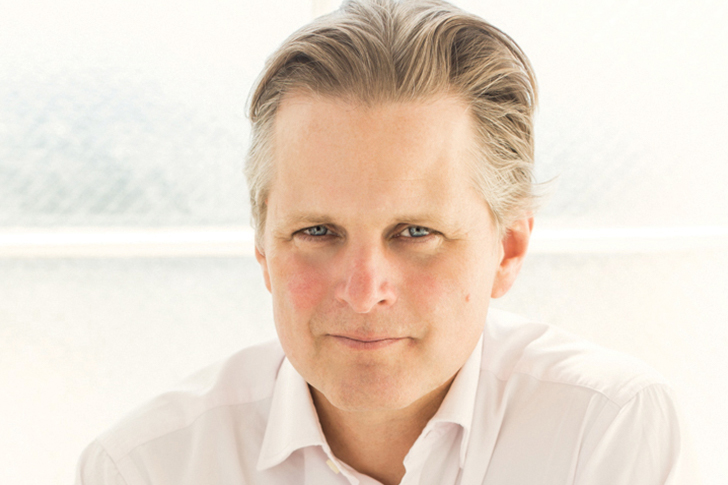 Want to relax in a vineyard with a glass of high-quality wine for free? Being friends with Owsley Brown III would not be such a bad idea. He is a multi-generational shareholder of one of the biggest American companies in spirits and wine. Although he has steered clear of courses gaining him financial degrees, it is safe to say that he can sustain similar businesses with experience alone. Aside from the family business, he also created his own wine company, hand-picking all his employees.
He has also played his hand in a different course, and that is his love for film. He is a film producer showered with critical praise with films like Night Waltz in his repertoire. He also has a deep-rooted passion for philanthropy and doing his part in service to others. With this much fortune to his name, we're sure Owsley has all the money he needs to pursue his many interests.
Haley Busch | Net worth: $1.5 Billion
Source: Anheuser-Busch Company & Budweiser Beer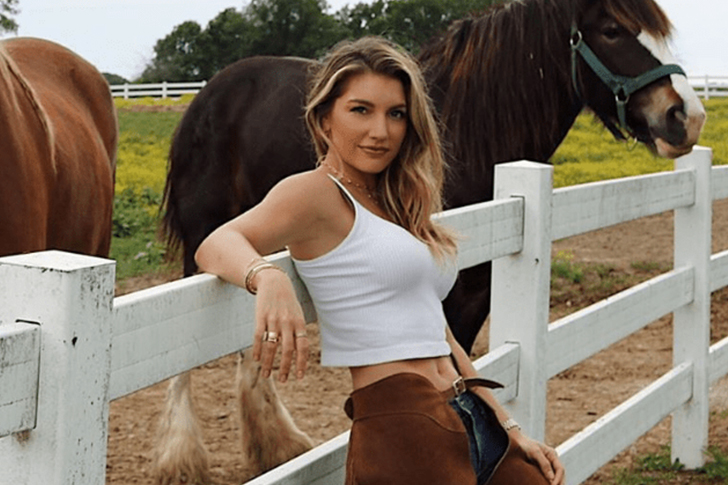 Born February 3, 1993, Haley Busch is the great-granddaughter of Adolphus A. Busch, the Anheuser-Busch Company and Budweiser beer founder. She was born in Florida but raised in the Missouri city of St. Louis. Haley is the youngest of the Busch family's seven daughters.
Haley has been in front of the camera since she was a kid. Her first film appearance was in the 2007 Bratz film, where she played "Confession Girl." She then went on to play Laura Benson in Sam Steele and the Crystal Chalice and Lilly in The Final Song later in her career. To her credit, showcasing her creativity became as fulfilling as ensuring the success of her family's company. According to public records, although the Busch's no longer owns the Budweiser brand, they are still worth $13.5 billion, propelling Hailey's net worth to $1.5 billion.
Caroline Rose Hunt | Net worth: $1-2 billion
Source: Rosewood Hotel & Resorts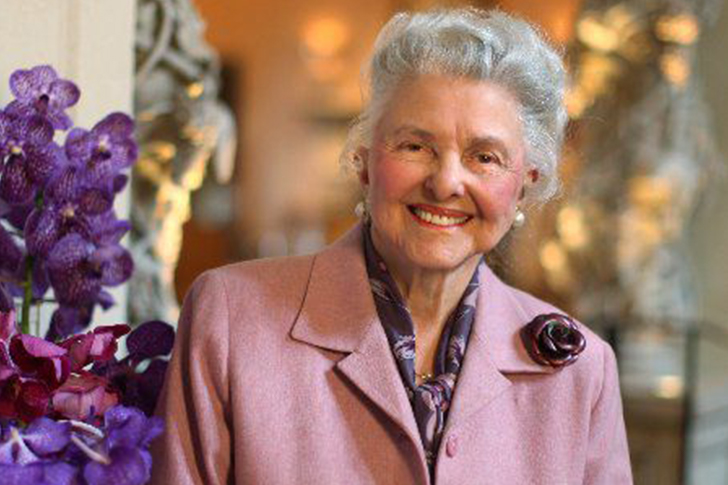 Caroline Rose Hunt, the daughter of oilman H. L. Hunt and Lyda Bunke, was born on January 8, 1923. She attended the Hockaday School in Dallas, which is an all-girls boarding school.  She then spent two years at Mary Baldwin Academy, a private women's college in Staunton, Virginia, before transferring to the University of Texas at Austin and earning a Bachelor of Arts degree in English and art history.
As an author, she became known for her first publication, titled Primrose Past: The 1848 Journal of Young Lady Primrose. She is also the author of two cookbooks. She was also the founder of the Dallas chapter of Les Dames d'Escoffier, a national organization for women interested in the food, wine, and hospitality industry. At the height of her wealth, the oil heiress opened The Mansion on Turtle Creek (later known as the Rosewood Mansion on Turtle Creek) in Dallas' Turtle Creek neighborhood in 1979, a luxurious hotel with an accompanying restaurant located in a 1925 Italian Renaissance mansion. Hunt created Rosewood Hotels & Resorts in the same year, and she was Honorary Chairman at the time of her death.
Dirk Ziff | Net Worth: $5 billion
Source: Ziff-Davis, LLC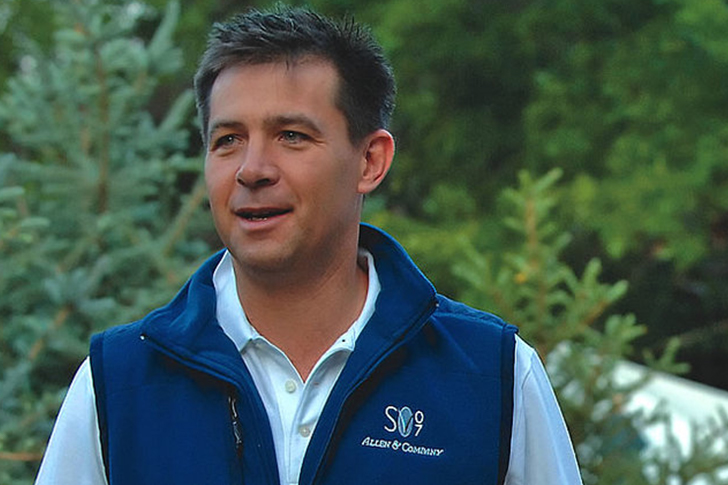 Dirk Ziff is an American billionaire heir born to Barbara Ingrid Beitz and Jewish-American media magnate William Ziff Jr. His father founded the Ziff-Davis magazine empire, responsible for publications like Popular Aviation, PC Magazine, and Car and Driver.
Ziff graduated from Trinity School in New York City in 1981, where his father was a trustee. He went on to Columbia University for his Bachelor of Arts degree and Harvard University for his Master of Business Administration. Then, in 1994, Ziff and his brothers Daniel and Robert inherited the family fortune after their father retired and sold 95 percent of the company to Forstmann Little for $1.4 billion. The brothers were supposed to inherit the corporation. Instead, they founded Ziff Brothers Investments in New York City, where they spread their inheritance through equities, securities, real estate, commodities, private equity, and hedge funds. It's safe to say that despite not inheriting the entirety of their father's corporation, Dirk managed to build an empire of his own.
Lloyd Goldman | Net worth: Est. $13.5 billion
Source: BLDG Management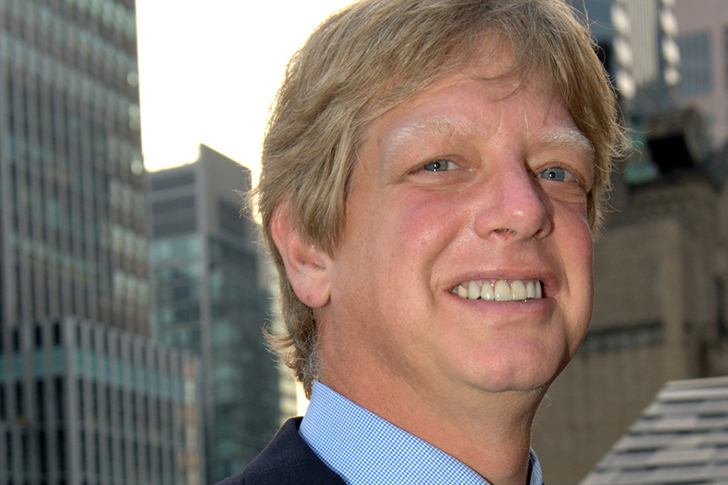 Lloyd Goldman is the son of Irving Goldman, a real estate broker, and Joyce Goldman. Sol Goldman, his son, was one of New York City's most influential real estate developers in the 1980s, with a portfolio of nearly 600 commercial and residential properties.
Being a billionaire heir, Goldman inherited a real estate portfolio in New York City, allowing him to start purchasing distressed assets at government auctions in the 1990s. He later founded BLDG Management in 1984, which now owns over 250 residential and commercial properties around the country and has a real estate portfolio worth over $2 billion. He expanded his asset by purchasing the shopping space in The St. Regis Hotel for $117 million in 2009 with Jeffrey Feil and Stanley Chera and sold it for $380 million in 2012. Goldman built BLDG Management's first residential building in New York City in late 2018. M&T Bank's New York City Director's Advisory Council and Mortgage Investment Council all have Goldman as a member.
Donald Newhouse | Net worth: $16.2 billion
Source: Advance Publications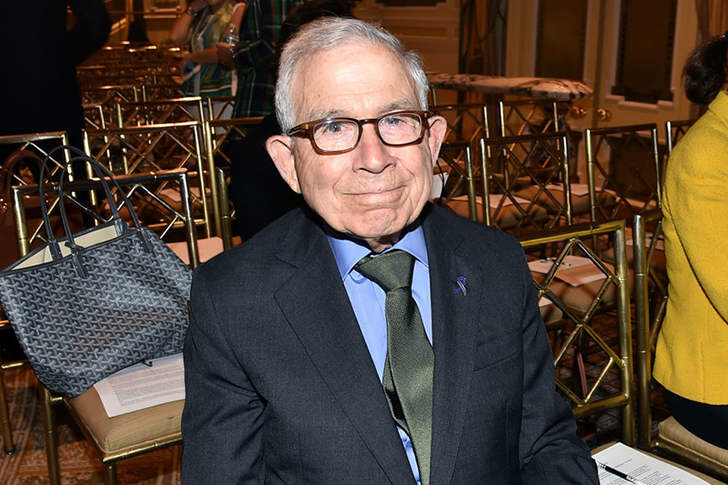 Donald Edward Newhouse was born in 1929. Donald's father, Samuel Irving Newhouse, Sr, was born on the Lower East Side of Manhattan and began the family media business. His mother, Mitzi Epstein, was an art of patron and philanthropist who grew up in an upper-middle-class family on the Upper West Side and was the daughter of a silk tie importer.
After his father's passing, Donald and his brother, also named Samuel, took control of the S.I media empire and Advance Publications, which owns Conde Nast, the magazine that Samuel presides over, and newspapers, cable televisions, and some other entertainment outlets. According to Bloomberg News, at the age of 92, Donald has a net worth of $19.9 billion from Bloomberg News (March 2021). This makes him the 100th richest billionaire across the globe. In the U.S., he is the 47th wealthiest person.
Randa Williams | Net worth: $6 billion
Source: Enterprise Products Partners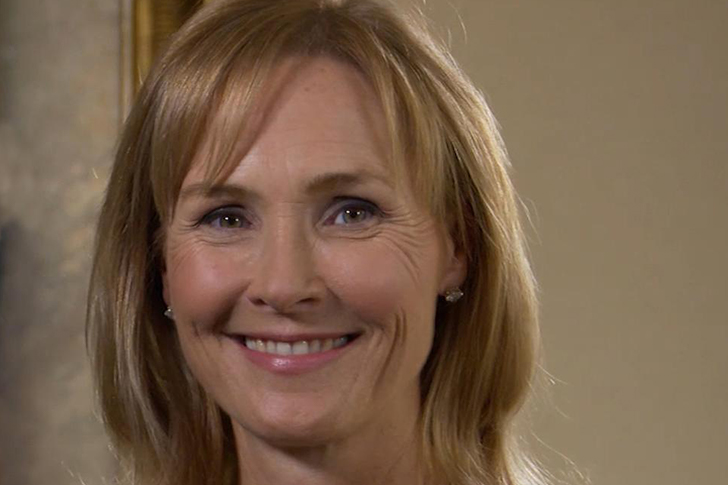 Randa Duncan Williams is a wealthy American heiress born to Barbara Ann Duncan and Dan Duncan, a co-founder of Enterprise Products. As the inheritor of a large fortune, Randa and her three siblings own an 8% interest in the family firm. She and her husband, Charles Williams, have one child and live in Houston.
She graduated from Rice University with a bachelor's degree and a JD from the University of Houston. She worked for Butler & Binion and Brown, Sims, Wise & White after graduation. From 1994 to February 2001, Williams founded and became the chief executive officer (CEO) of Enterprise Products and vice president of Enterprise Products. When her father passed, she inherited $3.1 billion. Duncan, along with her siblings, is one of the first American billionaires to pay no estate tax since the law's implementation, thanks to a temporary repeal in the estate tax statute for the year 2010. She bought Texas Monthly in 2019.
Sol Goldman | Net worth: $1 billion
Source: Solil Management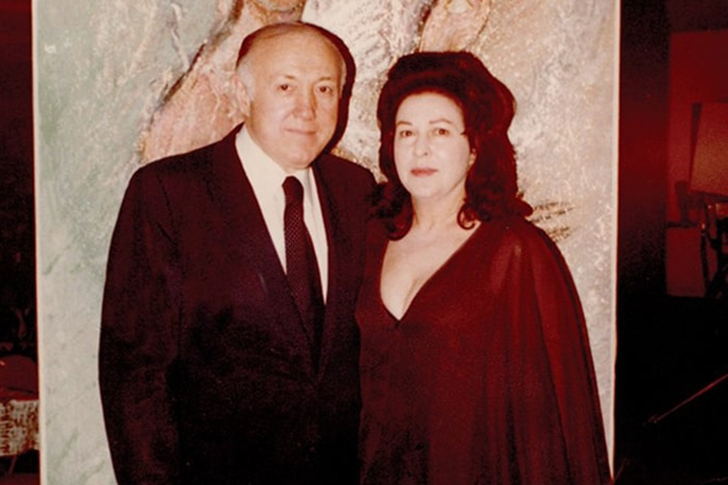 Sol Goldman (September 2, 1917 – October 18, 1987) was born into a Jewish family in Brooklyn to Fannie and Charles Goldman. His father was the owner of a supermarket chain. Before moving to real estate after the Great Depression, Goldman briefly attended Brooklyn College for his degree.
He bought his first few foreclosed properties at the age of 16 with the help of his neighbors and later associated with Alex DiLorenzo Jr. in the 1950s. During the 1950s and 1960s, they became very successful buyers, with a portfolio that included the Chrysler Building, which they purchased in 1960. Despite the difficulties of losing the Chrysler Building to foreclosure and losing his partner, DiLorenzo, in the '70s, Goldman managed to continue investing, buying over 600 buildings through his company Solil Management. At the height of his career, he owned New York's biggest private real estate portfolio of over 600 assets estimated at $1 billion. His three daughters and his wife became involved in a court dispute over his properties, with his wife eventually acquiring 1/3 of his wealth.
Daniel Ziff | Net worth: $5 billion
Source: Ziff-Davis, LLC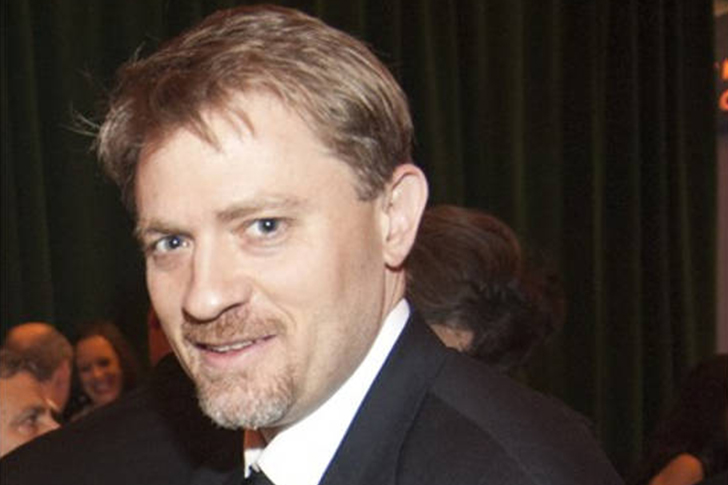 Daniel M. Ziff (born 1973) is the son of Barbara Ingrid Beitz, an ethnic German whose parents were honored as "Righteous Among the Nations" during World War II for offering shelter and risking their lives to save Jews. Meanwhile, his father, William Bernard Ziff Sr., founded the Ziff-Davis magazine empire. Ziff graduated from Trinity School in New York City, where his father was a trustee, in 1989. Later, he graduated from Columbia University with a bachelor's degree.
Ziff and his brothers Dirk Edward Ziff and Robert D. Ziff inherited the family fortune in 1994 after their father sold 95% of the business to Forstmann Little for $1.4 billion and retired. Their father handed the company on to his sons, but they were uninterested. Instead, they founded Ziff Brothers Investments in New York City, where they spread their inheritance through equities, securities, real estate, commodities, private equity, and hedge funds.
Herbert Fisk Johnson III | Net worth: $3.6 billion
Source: SC Johnson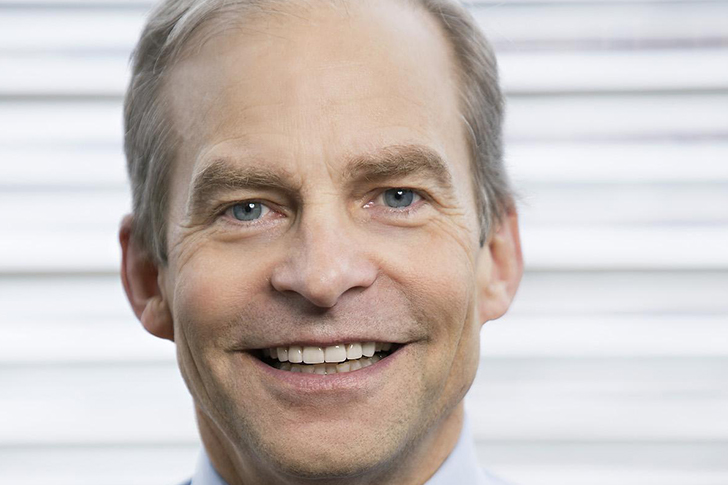 Herbert Fisk Johnson III, also known as Fisk, was born on May 19, 1958. He is the great-great-grandson of business founder Samuel Curtis Johnson and is the son of Samuel Curtis Johnson Jr. (1928–2004) and Imogene Powers Johnson. As of May 2015, his three brothers and mother had a combined net worth of $3.6 billion.
He graduated from Cornell University and the S.C. Johnson Graduate School of Management with a BA degree in chemistry and physics in 1979. He began working for the family company in 1987 as a communications partner and has since held various positions. In 2000, he was named chairman, and in 2004, he was named CEO. He received a 2006 Ron Brown Award, a presidential award for business leadership, on behalf of the organization. For 13 months, Johnson was married to Dr. Susan Lochhead, a retired emergency department physician.
Robert Ziff |  Net worth: $5 billion
Source: Ziff-Davis, LLC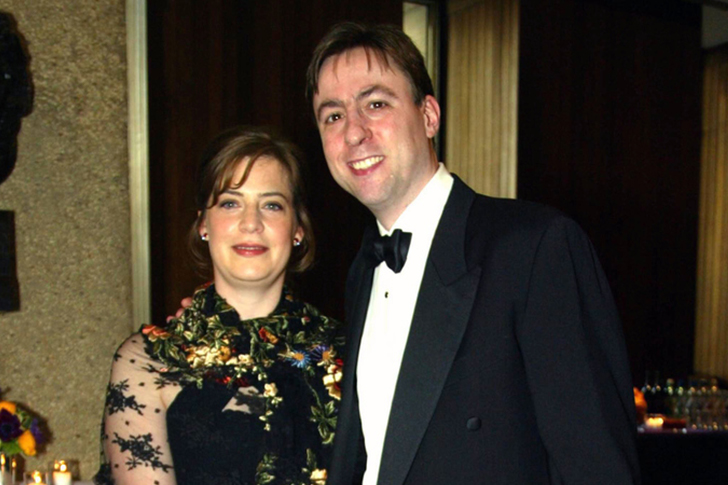 Like the other Ziff brothers listed before, Robert Ziff also derived most of his wealth from his father's magazine empire. However, instead of taking on the family business, Ziff decided to take on a different route and later earned a magna cum laude degree in electrical and computer engineering from Harvard University. He was the Cornell Law Review editor and graduated first in his class from Cornell Law School in 1992.
Nowadays, Robert runs a hedge fund company with his brothers. They established it in the '90s after their father sold 95% of his shares to Forstmann Little for $1.9 billion. Besides his business ventures, Robert is also notorious for his philanthropic engagements. He, for one, has made a sizeable donation to Republican legislators back in 2011 in support of LGBT marriages. Robert has also financially contributed to his alma mater by funding Cornell University's  Robert B. Kent Public Interest Fund.
Anderson Cooper | Net worth: $200 million
Source: Vanderbilt Fortune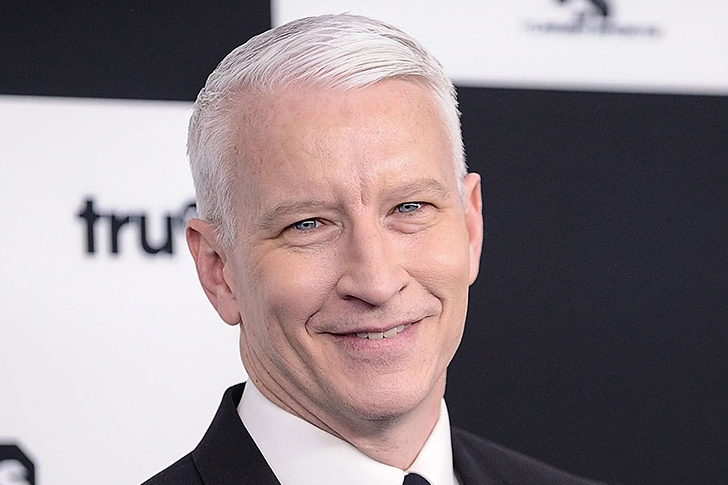 Anderson Hays Cooper (born June 3, 1967) is the younger son of writer Wyatt Emory Cooper and musician, fashion designer, writer, and heiress Gloria Vanderbilt. From his mother's last name alone, you would know that Anderson descended from the prominent business magnate Cornelius Vanderbilt, founder of the lucrative Vanderbilt shipping and railroad fortune. Needless to say, Anderson comes from very old American money.
Cooper was a Trumbull College resident at Yale University. In 1989, he got inducted into the Manuscript Society after majoring in political science and earning a Bachelor of Arts degree. Nobody knows if Cooper has investments and what kind if ever he has any. However, it is very likely that he's taken wise financial decisions and now has a net worth of $200 million. He may even have endorsement deals or other money-making strategies up his sleeve.
Rooney Mara | Net worth: $16 million
Source: NFL Football Teams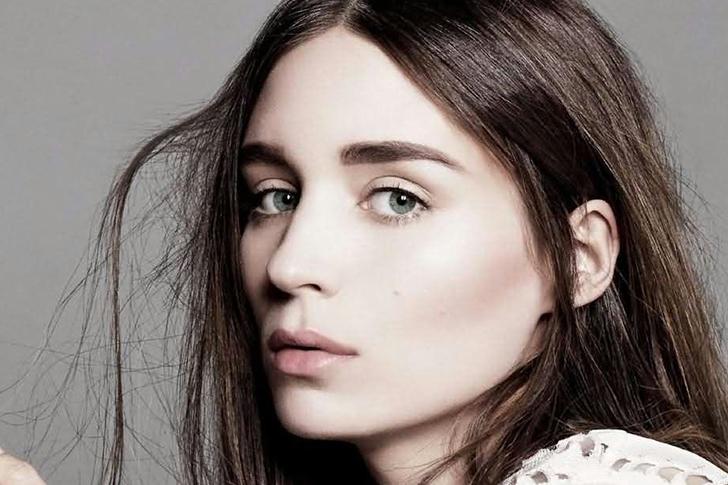 Patricia Rooney Mara was born and raised in Bedford, New York, a town in Westchester County, north of New York City, on April 17, 1985. Mara's father's family founded the New York Giants, while her mother's family founded the Pittsburgh Steelers. Timothy Christopher Mara, her father, is the New York Giants' senior vice president of player personnel, and Kathleen McNulty, her mother, is a part-time real estate agent.
She spent a year at George Washington University before moving to the Gallatin School of Individualized Study at New York University, where she received her bachelor's degree in psychology in 2010. She has been dating American actor Joaquin Phoenix, who co-starred with her in Her since late 2016. As of September 2017, they live in the Hollywood Hills with their two puppies, Soda and Oskar. In late September 2020, Mara gave birth to their son, River, named after Phoenix's late brother River Phoenix.
Giada De Laurentiis | Net worth: $30 million
Source: GDL Foods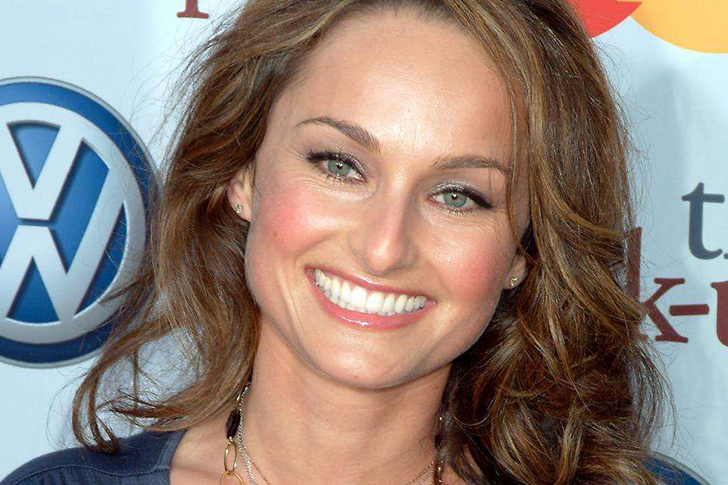 Giada Pamela De Benedetti is the eldest child of actress Veronica De Laurentiis and her first husband, actor-producer Alex De Benedetti. She is also the granddaughter of film director Dino De Laurentiis. In February 1970, her parents married but separated shortly after. Giada and her siblings then moved to Southern California and adopted their mother's surname.
Growing up, De Laurentiis attended the University of California, Los Angeles, after graduating from Marymount High School in Los Angeles, where she earned a bachelor's degree in social anthropology in 1996. However, De Laurentiis aspired to be a pastry chef and trained at Le Cordon Bleu in Paris. She returned to the United States and worked as a talented chef in some Los Angeles restaurants, including Wolfgang Puck's Spago. Since styling a Food & Wine magazine feature in 2002, she served as a food stylist and later received an offer from the Food Network.
North West | Net worth: Est. $10 million
Source: Kim Kardashian & Kanye West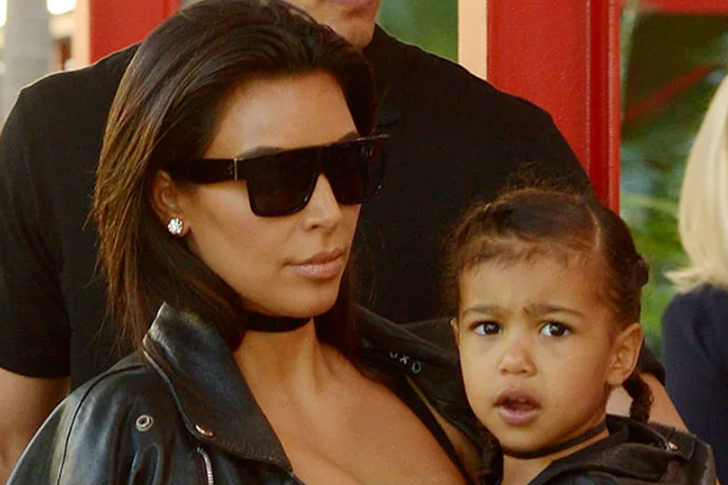 North West, the first child of rapper Kanye West and reality TV star-turned-fashionista Kim Kardashian, was born on June 15, 2013. She was delivered a month early at Cedars-Sinai Medical Center in Los Angeles, weighing just 4 pounds and 15 ounces. As the first child of two of Hollywood's biggest stars, it's safe to say that North's arrival was highly anticipated by people from across the globe and not just their immediate family.
Now seven years old, North has become an internet and tabloid sensation. Despite not having her own social media accounts, several Instagram pages have sprung up to displaying North's casual dresses and trendy outfits. She is the daughter of two fashion icons, after all. Besides being a media superstar, North also boasts having a $10 million net worth, and she's not even a decade old. Her parents have definitely succeeded in making investments that will secure North and her siblings' future.
Taylor Swift | Net worth: $365 million
Source: The Music Industry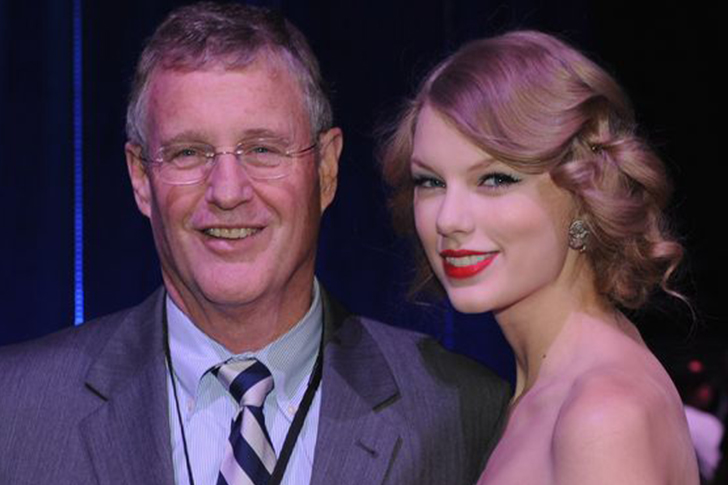 Taylor Alison Swift was born in West Reading, Pennsylvania, on December 13, 1989. Scott Kingsley Swift, her father, is a former Merrill Lynch stockbroker, and Andrea Gardner Swift, her mother, is a homemaker who formerly worked as a mutual fund marketing executive.
Swift's father's great-great-grandfather was an Italian immigrant merchant and community activist who founded a number of businesses in Philadelphia during the 1800s. However, despite having a comfortable life in Pennsylvania, Swift moved to Nashville, Tennessee, in 2004 to pursue a country music career. Her eponymous debut studio album, released in 2006, featured the singles Teardrops on My Guitar and Our Song, which helped her break into the country music scene. After a tumultuous career in the music industry, Taylor Swift's fortune and fame have now risen to a massive degree, earning her a whopping $365 million net worth.
Maggie Gyllenhaal | Net worth: $15 million
Source: Stephen Gyllenhaal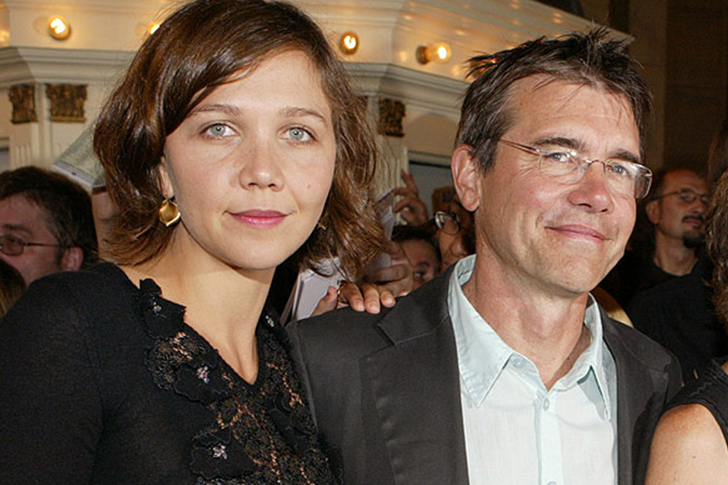 Maggie Gyllenhaal, just like her brother Jake, is fond of the silver screen. Fathered by internationally known filmmaker Stephen Gyllenhaal and mothered by screenwriter Naomi Foner, Maggie has proven her prowess in the biz in numerous roles. We could say the fruit doesn't fall that far from the tree, right? After her acting debut in the film Donnie Darko, the actress soared throughout her teenage years. What's more spectacular is the fact that she became a part of the cast of Sherrybaby after doing Secretary, thus earning her Golden Globe nominations.
Meanwhile, we all know Bruce Wayne regularly tinkers with his home security system. Yet his defenses didn't stand a chance when it came to love. Starring as Christian Bale's romantic interest in The Dark Knight, Maggie took her role as Rachel Dawes to the next level and pulled everyone's attention. Once the bat hype had settled down, the actress kept the ball rolling. So, there you have it. There's just no stopping her growing filmography and swelling pocket money.
Edward Norton | Net worth: $80 million
Source: Edward Mower Norton, Jr.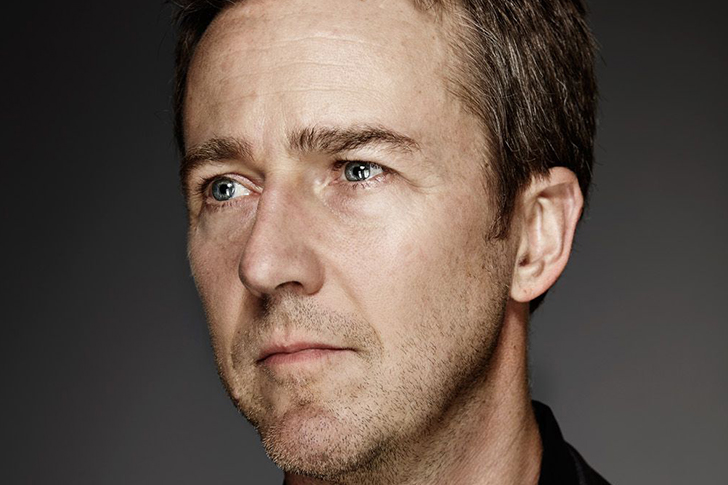 Remember the iconic line, "The first rule of Fight Club is: You do not talk about Fight Club."? That is what the protagonist, played by a then-lanky Edward Norton, asked Brad Pitt's character in the film called well, Fight Club. The point is, Norton convinced us of what it takes to be vulnerable and unapologetic in terms of what we stand for. His thespian skills landed him on several Oscar and Golden Globe nominations as The Narrator alone. However, if we take a trip down memory lane, we'll learn that his debut role was an altar boy in Primal Fear. Norton then even went to Japan for work only to move back to New York to kick-start his acting streak. Here's more, he has a degree in BA History!
Such works of wonder are thanks to his grandfather, who founded The Rouse Company, specializing in urban planning business, plus a real estate company called Enterprise Community Partners. Now, actor or not, would you accept a vast amount of cash loan over moral support for your artistic career? Because Norton certainly did and got both!
Blue Ivy Carter | Net worth: $1.2 billion
Source: Beyoncé and Jay-Z (Parents)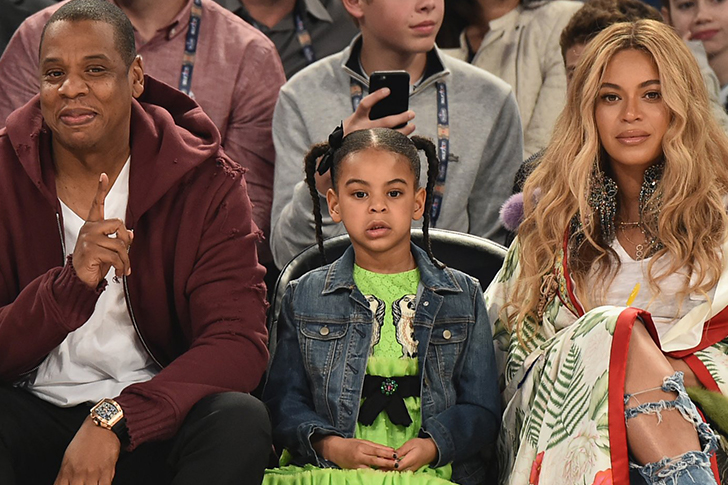 Imagine being the beloved princess of nothing but the one and only Queen B herself! Born in 2012, Blue Ivy Carter has enjoyed a luxurious lifestyle under the care of her renowned mom and dad. When Carter was seven, she even had a solid gold rocking horse worth $600,000 and a nursery that cost $1.3 million. Since this kid's future is sealed with stardust, she won't probably need personal loans min this lifetime.
On a positive note, Carter has begun taking steps towards ballet and music. She also likes dabbling in the limelight, sporting her designer wardrobe, bonding with fancy. Talk about typical x-factor there. Beyoncé and Jay-Z attempted to trademark her name in the past, but the US Patent Office gladly declined their case. What else is this little superstar capable of? Only time (and her awaited breakthrough) can tell.
Megan Ellison | Net worth: $200 million
Source: Oracle So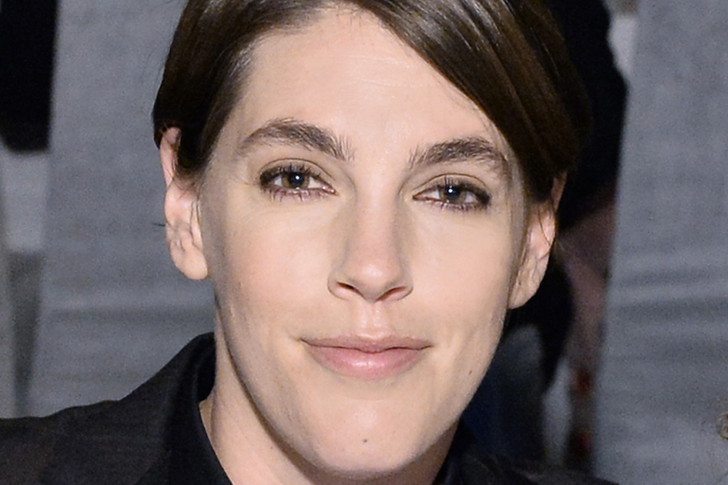 As the daughter of the Oracle Corporation chairman, Megan is a direct heiress to the computer software company. This 35-year-old producer debuted in 2007 despite her father earning $5000 per hour. I mean, if you've got a mind-altering movie concept, Megan is your go-to insurance buddy. Among her belt of films are acclaimed titles such as Her, Phantom Thread, American Hustle, Zero Dark Thirty, and The Master.
For her contributions to modern cinema, TIME magazine also mentioned Megan on its "Most Influential" list. She once collaborated with the Coen Brothers, and boy oh boy, did they pulled off True Grit with proper investment planning. You may call that luck, but we otherwise see it as talent. The mix of fortune and artistic relentlessness sometimes begins an unstoppable spark. However, even if she dropped out of film school only after twelve months, it was all worth it for this artist.
Jordin Sparks | Net worth: $10 million
Source: Phillippi Sparks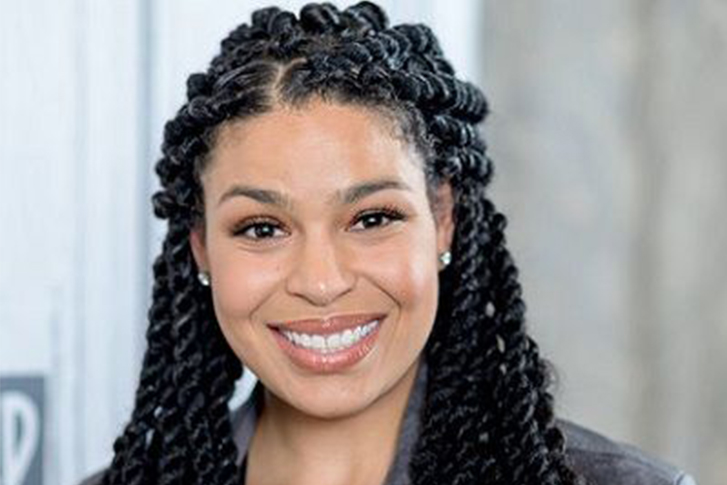 When the One Step at a Time singer won the reality singing show American Idol, in 2007, her fame skyrocketed past the ceiling that it almost needed roof repair. Born in Phoenix, Arizona, Jordin soon acquainted herself with pop and R&B music genres. Tattoo, anyone? Or how about No Air? One may ask, which side of her parents did her vocal range come from? Well, I'll leave the guessing to you. However, perhaps this fact could serve as a hint: Jordin's father is no other than Phillippi Sparks, a former NFL player!
After selling over 1 million albums and 10 million singles in the USA, Jordin is seen by many as one of the most successful American Idol contestants of all time. Geez, that's a lot of praise and pressure. Despite that, Jordin now enjoys being a mom to her son DJ and wife to husband Dana Isaiah. Truly, she has embodied what it means to be an Idol.
Bryce Dallas Howard | Net worth: $15 million
Source: Ron Howard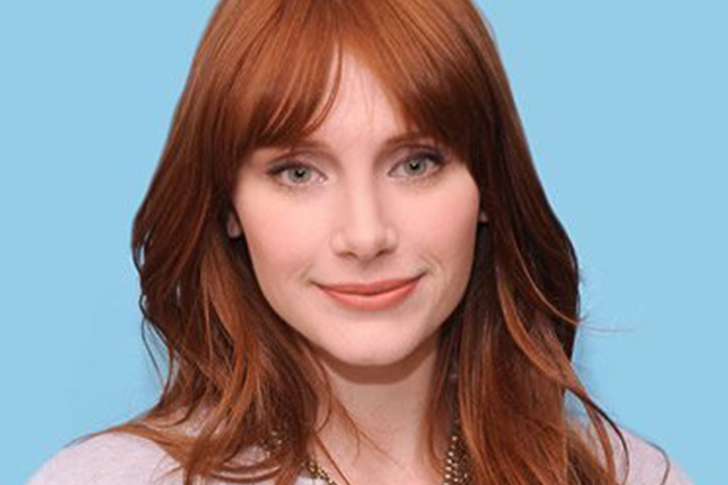 First things first, Bryce is the beautiful daughter of A Beautiful Mind's director, Ron Howard. An actress and filmmaker, Bryce follows her father in his footsteps. She even made her debut at the age of 8! Also, she went to Tisch School of Arts in New York yet quickly left to pursue Broadway. Her performance as Rosalind in Shakespeare's classic As You Like It even received plenty of recognition. However, the twist of that night was the thespian caught the eye of filmmaker M. Night Shyamalan.
In 2006, she starred in the film Lady in the Water. However, on a hilarious note, Bryce is often mistaken with Jessica Chastain, one of her celebrity gals. Bryce's versatility doesn't stop because she also played a caring and selfless scientist in Jurassic Park remakes and John Elton's mother in Rocketman. This red-haired lady is on fire. Perhaps she could play a lawyer or spy one day to test her in drama and action.
Adam Levine | Net worth: $90 million
Source: Fred Levine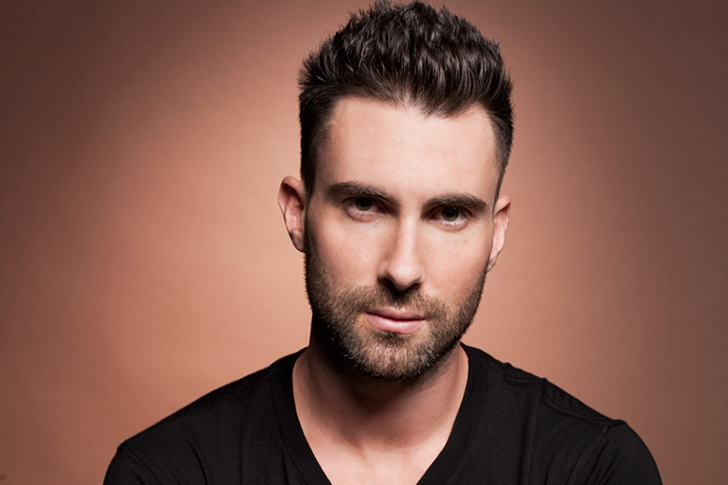 Adam Levine's vocals bolstered Maroon 5 into the band that they are today. He can hit high-pitch falsetto notes as demonstrated by tracks, namely Animals, Moves Like Jagger, What Lovers Do, and Won't Go Home Without You. The reality singing competition The Voice also absorbed Levine as one of the original judges for its first season. That enabled fans to see him not only as a vocalist but also as a mentor and coach.
However, the singer's father can also steal the credit for lending a hand to the group. Fred Levine owned a production company, so he increased Maroon 5's bank account balance, or at least Adam. In addition, Levine had also guest-starred in American Horror Story (Asylum, Season 2) and did commercials. The band's massive fan base coupled with Levine's charm and wit make them a band to be reckoned with.
Ariana Grande | Net worth: $50 million
Source: Edward Butera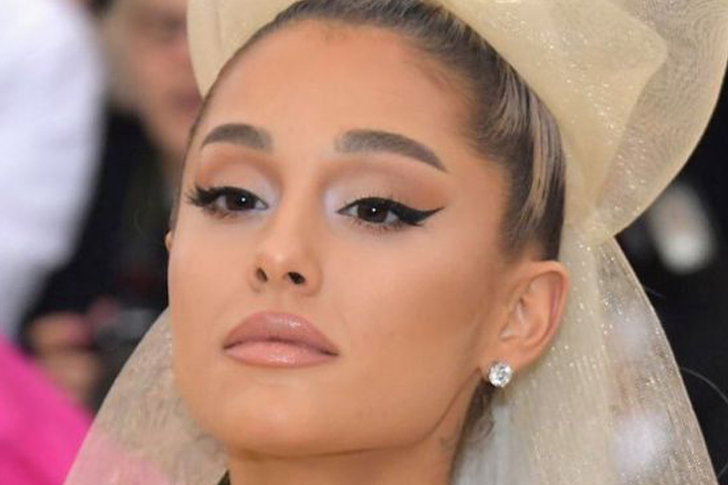 What did you say? You still got tears left to cry? Because this next one on our list, a versatile singer-actress, apparently don't. At the age of 27, Ariana has established herself as a worthy musical artist. Her vocal range can be on par with household pop icons, including Mariah Carey, Christina Aguilera, and Lady Gaga. This girl is poised to be a superstar and pop legend in the years to come.
However, before the razzle-dazzle, Ariana already enjoyed a comfortable life courtesy of her successful folks. Her dad owns a graphic design firm, while her mom is a manufacturing company CEO. Hence we could surmise that the singer got the home finance she required to launch her career from the very start. Add to that her stint in Nickelodeon's Victorious and Sam & Cat. Ariana's albums can speak for themselves, and her 160.5 million followers can attest to that. So what else do we say? Thank u, next!
Paul Giamatti | Net worth: $25 million
Source: Angelo Bartlett Giamatti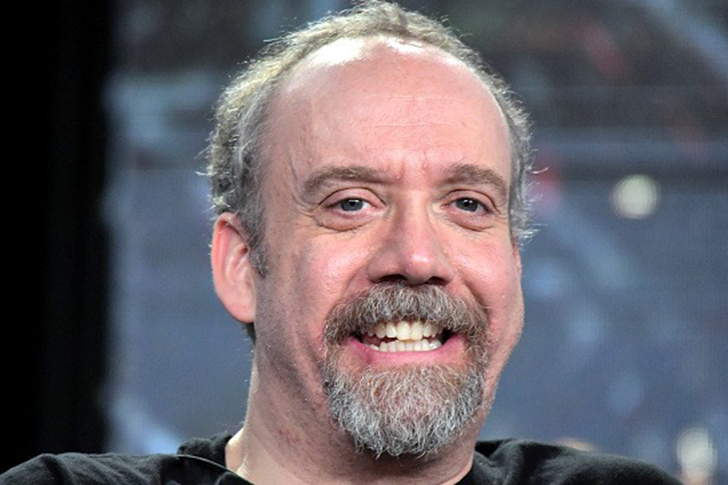 Paul Giamatti has one of the most memorable faces and throws lines like no other. The actor-producer carries a knack for comedy but can also fit dramatic characters if need be. For example, you can compare Saving Private Ryan with Big Fat Liar. Unsurprisingly, he is an heir, too. His father, Angelo Giamatti, held the presidency post of Yale University. So now it makes sense why Paul can camouflage in smart-bordering-genius personas in fiction. Plus, his bachelor's degree was in English! Let me clarify that when we talk about an actor's duality, we are actually talking about Giamatti.
His artistry also shone best in Ron Howard's Great-Depression-set Cinderella Man, opposite Russell Crowe. Performing as Crowe's boss in the film gave him an Oscar. Let's not also forget Sideways and American Splendor, correct? Paul, without any tinge of doubt, should be celebrated and lauded.
Armie Hammer | Net worth: $16 million
Source: Michael Armand Hammer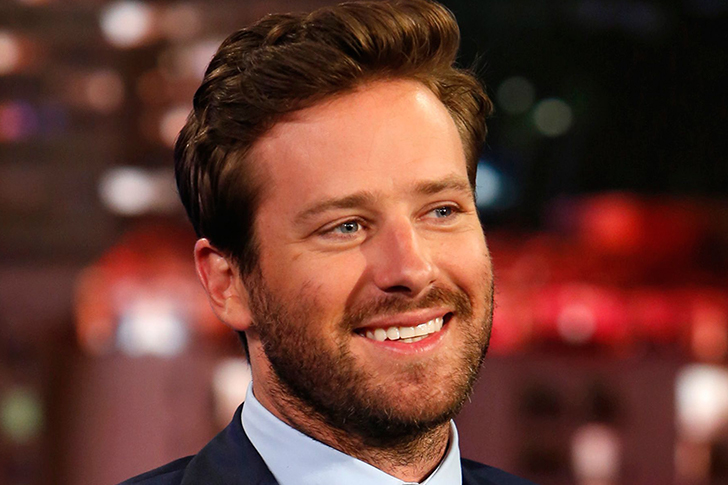 By starring in films like The Man from U.N.C.L.E and Call Me By Your Name, Armie Hammer has garnered applause and praise from critics to fans and fellow actors. Though this leading man can deliver impressive acting chops, Hammer is actually part of a wealthy family. His grandfather, Armand, was an oil tycoon, while his father, Michael, is a businessman. One could wonder how the guy ended up on screen? The answer lies in the fact that the actor worked in television before his role in Billy: The Early Years.
The California-born actor was also featured in The Social Network, helmed by David Fincher. Armie's portrayal landed him a Toronto Film Critics Award. Needless to say, he probably has his own attorney and financial advisor to guide him if he pursues and takes over their stocks. In the meantime, Armie revels in stardom.
Spike Jonze | Net worth: $50 million
Source: Arthur H. Spiegel III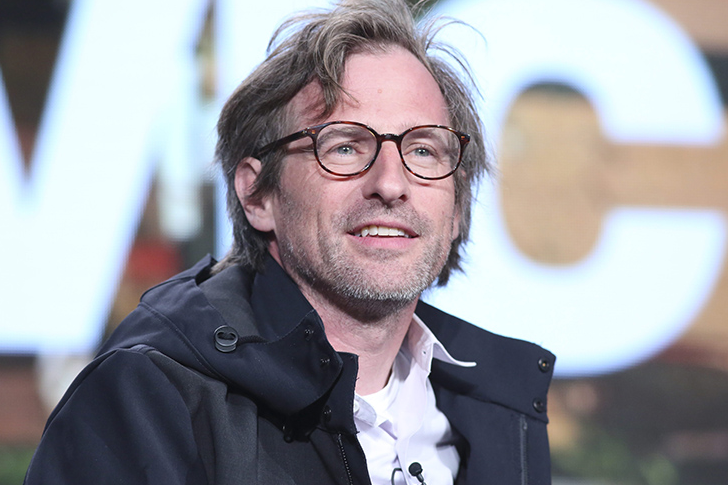 Born Adam Spiegel, Spike is widely known these days. Besides being a filmmaker, actor, musician, and producer, Spike also has a large amount of inheritance in his name. Arthur Spiegel, Spike's grandfather, founded APM Management Consultants in 1974. His business grew, and the actor's great-great-grandfather even created the Spiegel catalog.
Photography is also close to Spike's heart. He used to capture BMX riders as a teen for skateboarding publications. Due to this, he made skating music videos and leaped into regular music videos. Some of his subjects were Kanye West and Daft Punk. Soon enough, the actor directed his feature-length film Being John Malkovich and got his Oscar nomination. The degree of his passion for film led to the success of Her and Where the Wild Things Are. This man has the total package and what it takes to fly!
Nick Kroll | Net worth: $500 million
Source: Kroll, Inc.
Kroll's acting roles include appearing in Cavemen, Big Mouth, Hello Show, and The League. Being the star of his own show, The Kroll Show, he also appeared in the films I Love You, Man, Dinner for Schmucks, Get Him to the Greek, Date Night. From his filmography, one can sense that Kroll has a knack for comedy.
This might come as a shocker, but Nick Kroll is worth half a billion. The son of Jules and Lynn Kroll, the New York City-born writer, comedian, and actor, maintains things light by trudging down the field of comedy. Although his father, Jules, founded Kroll Inc., a corporate risk consulting and investigations firm, the actor set his mind and put his investments instead in the genre that the U.S. adores so much. Clearly, he is a very humble man. For that, we salute this king.
Miley Cyrus | Net worth: $160
Source: Billy Ray Cyrus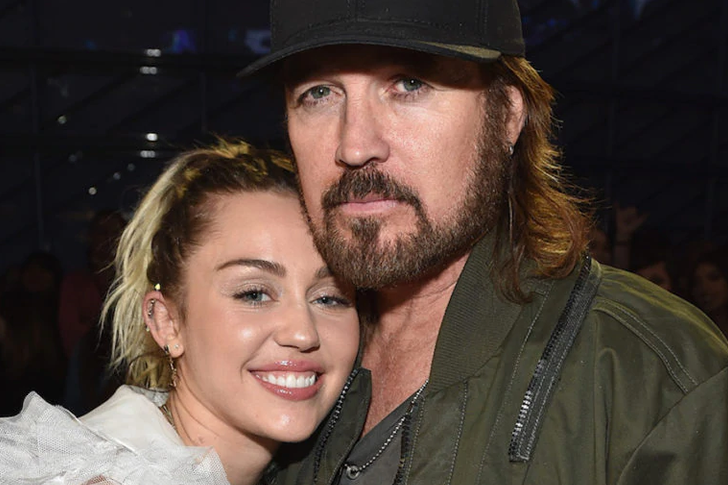 Hold your horses. Who in the world doesn't know Miley? Perhaps a caveman or one of her haters who pretend otherwise. The whole world witnessed this woman's transformation from an innocent, goody character in Hannah Montana into an internet phenomenon and center of controversy. Daughter of country star Billy Ray Cyrus, Miley has strayed away from his father's genre and dabbles in pop, hip-hop, and at times, even rock.
Even if she didn't make the hit songs Wrecking Ball, Party in the USA, We Can't Stop, and The Climb, the singer could still stand on both feet and own investments since her pops did a great job in the scene. What's more impressive about this woman is that she can actually nail it in the film and television industries after her role in Black Mirror, a hit Netflix anthology. Honestly, Miley's got the best of both, or even more, worlds!
Rashida Jones | Net worth: $25 million
Source: Quincy Jones & Peggy Lipton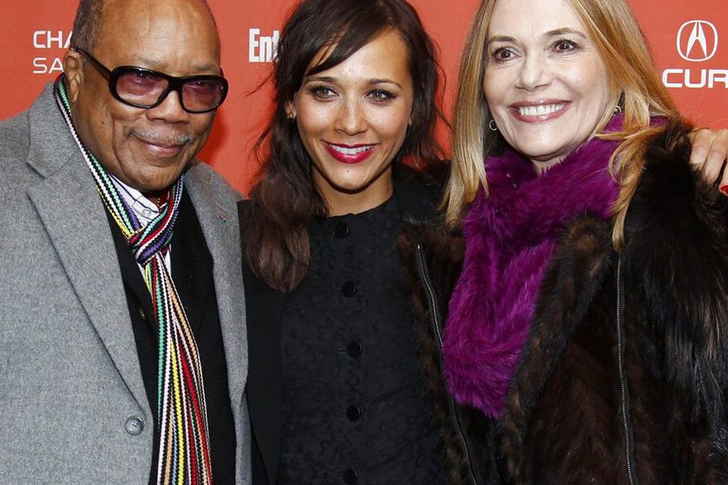 Rashida Jones is a prolific writer, actress, producer, activist, but most all, daughter of music producer Quincy Jones. Nowadays, Rashida is married to Ezra Koenig of Vampire Weekend and enjoying motherhood with her son Isaiah Jones. More than that, you may recall her presence in The Office as Karen. Or perhaps it's Anne on Parks & Recreation? This incredible artist got a degree in comparative religion at Harvard University and deserved enough of our praise.
The actress also co-wrote the film Celeste and Jesse Forever and starred in The Social Network, I Love You, Man, Cop Out, and Our Idiot Brother. You may also hear a familiar voice from a husky in Toy Story 4, wink-wink. Thanks to her father, Rashida managed to dodge some cash loans and climb her way up the entertainment biz. In her spare time, Rashida directs her own documentaries.
Allison Williams | Net worth: $2 million
Source: Brian Williams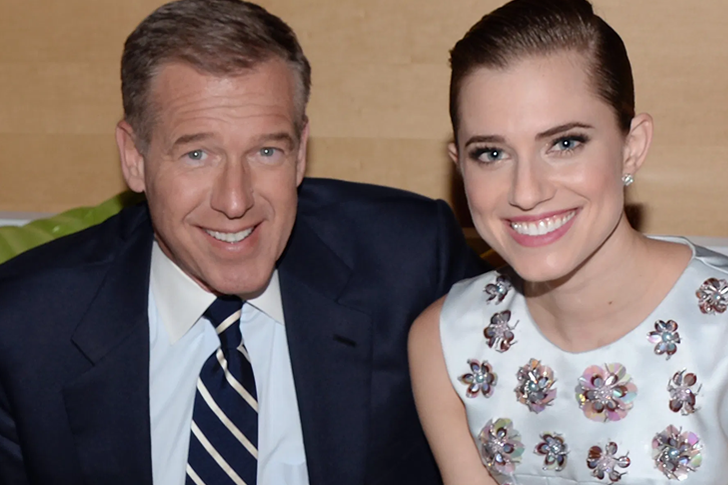 Daughter of Brian Williams, Alison Williams is marked for her role as Marnie Michaels on the HBO comedy-drama series Girls. The actress sent rippled in the entertainment industry when she did Get Out alongside Oscar winner Daniel Kaluuya in 2017. While her father Brian served as the NBC Nightly News anchor, her mother Jane Stoddard is a TV producer. Whatever happens, Allison has a safety net and home finance to go to if anything collapses. With two parents working in TV and media production, I mean, what could go wrong?
Not known to many, Allison is a Yale alumnus. She also dated Ricky Van Veen, co-founder of CollegeHumor, back in 2011. They even tied the knot, but unfortunately, went their separate ways. On another note, her Netflix horror film, The Perfection, received mixed to good reviews back in 2018. With that, we sure hope Allison continues to go fine and steady with her career.
Alexa Ray Joel | Net Worth: $80 Million
Source: Billy Joel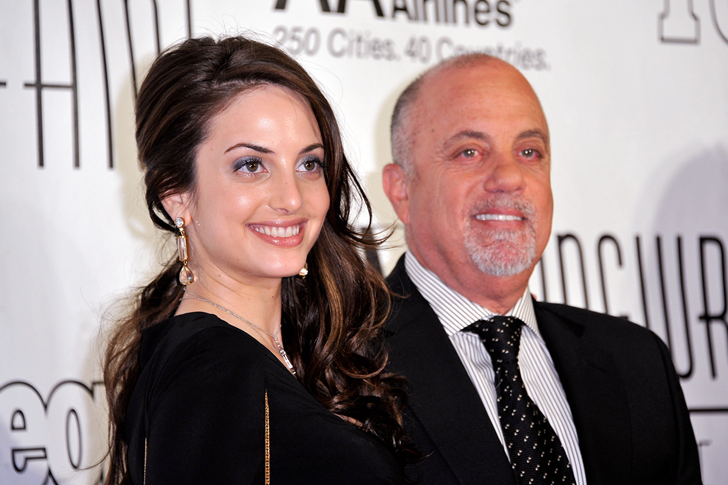 Following the footsteps of her father, Alexa Ray Joel has made a name for herself in music. Joel is the daughter of legendary singer-songwriter Billy Joel and model Christie Brinkley. Joel started her music career in 2005 by forming a band, which later performed in New Jersey. In 2006, Joel released her extended play called Sketches. She mainly produces singles for independent record labels, which further supplanted her career. She has performed in various charities and fashion shows, mostly in New York.
With parents having highly successful careers for decades, Joel pretty much has everything she needs to move through life. Added to that is Joel inheriting much of her father's fortunes, estimated to be worth around $225 million. Her mother is also quite successful, having amassed a fortune of $80 million. Joel herself has already amassed a substantial wealth of $10 million. Most of the sources of their net worth came from royalties, investments, and earnings over their careers.
Travis Knight | Net Worth: $51 Billion
Source: Nike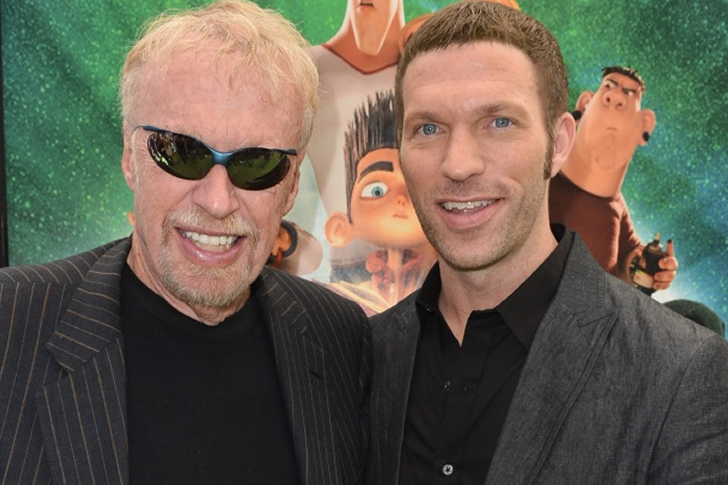 Aside from being an acclaimed animator and filmmaker, Travis Knight is also known as the son of Nike's co-founder Phil Knight. Knight started his career as a rapper in the 90s. After graduating from college, he pursued animation and filmmaking. His studio, Laika, has been well-known for producing critically acclaimed films such as The Boxtrolls, ParaNorman, and Kubo and the Two Strings. Knight made his live-action debut in 2018 with Bumblebee, which got highly praised and considered the best movie in the Transformers franchise.
Apart from film and animation, Knight became deeply involved with his father's business, Nike. The brand is currently the largest maker of athletic shoes in the world. Recently, Knight received the responsibility of a trust that controls 38 million shares of Nike stock. While we don't know much about Knight's inheritance, his father's net worth of $51 billion is a reference point. Much of his father's net worth comes from investments and income earned primarily through Nike.
Suri Cruise | Net Worth: $570 Million
Source: Tom Cruise and Katie Holmes
Suri Cruise is best known as the only daughter of Tom Cruise and Katie Holmes. She was born on April 18, 2006. Months after her birth, she had her debut on the cover of Vanity Fair, along with her mother. Unfortunately, her early life was shaped by the separation of her parents in 2012. Through a legal battle between the couple and their lawyers, Holmes got sole custody of her daughter. Despite her father's absence, Suri has managed to live well with her mother in New York. She has attended a highly elite private school in Manhattan. However, Cruise does want to meet her father and have a good relationship after years of not seeing each other.
Cruise has maintained a social media presence via her Instagram, which has 10k followers. Suri can inherit her mother's fortunes worth around $25 million. Let us not forget to mention her father's fortunes, worth $570 million.
Georgia May Jagger | Net Worth: $360 Million
Source: Mick Jagger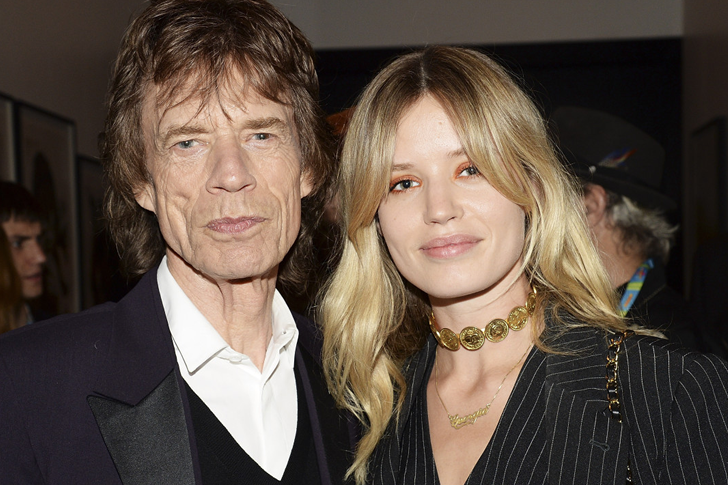 With the surname Jagger, it is no surprise that Georgia May Jagger has made quite the impression on the media. After all, she is Mick's daughter with supermodel Jerry Hall. Jagger has four other siblings: Elizabeth, Scarlett, James, and Gabriel. Jagger has followed the footsteps of her mother by becoming a model herself. She started her career in 2008 and immediately became highly sought-after by major fashion brands due to her beauty and association with Mick. She also impressed everyone during the 2012 London Olympics after taking part in the closing ceremony. Currently, Jagger is the face of fashion brand Wrangler.
Being the daughter of Mick, she stands to inherit a part of her father's fortunes. Her father's net worth is estimated at $360 million, mostly from royalties and investments over the years. Jagger herself has an accumulated wealth worth $20 million, mostly from her royalties and salaries from her modeling.
Susan Rockefeller | Net Worth: $3.3 Billion
Source: The Rockefeller Family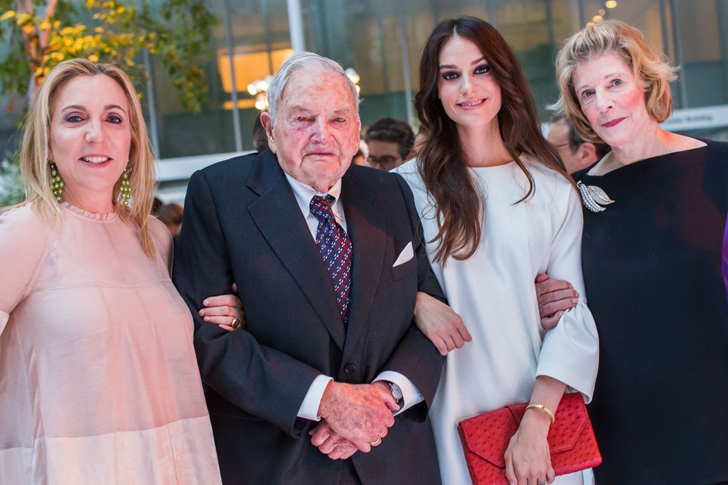 To have the surname Rockefeller invokes massive prestige and wealth. Susan Rockefeller is among the many members of this historically powerful family. While she was not born Rockefeller, she became one after her marriage with David Rockefeller Jr. in 2008. David is the great-grandson of John D. Rockefeller. Susan is a filmmaker and conservationist. She is best known for producing the HBO documentary Making the Crooked Straight back in 2008. She has been supportive of various causes related to environmentalism, along with creating documentaries about environmental issues.
Being a Rockefeller, Susan and her husband have made business ventures over the years. Susan, in particular, has made an investment in her jewelry line called, RocknRolla. On the other hand, David has handled many of the family's institutions, including their financial services and foundation. Together, they have a net worth of $3.3 billion. The Rockefeller family, overall, has a combined net worth of $11 billion.
The Bezos Children | Net Worth: $200 Billion
Source: Amazon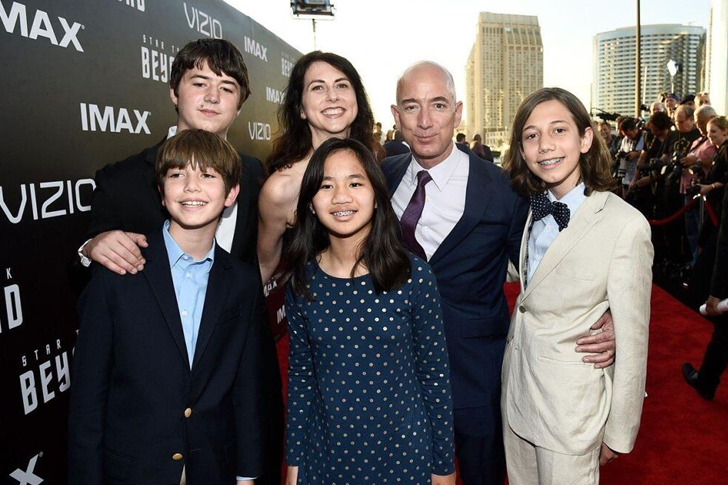 It goes without saying that Jeff Bezos stands out among the new generation of wealthy Americans. Bezos is known as the founder and CEO of the tech company Amazon, with various investments and ventures in logistics, e-commerce, and cloud computing. He is currently the world's richest person, having a net worth of nearly $200 billion as of 2021. He started to gain significant wealth beginning in 2014. His four children stand to inherit much of their father's wealth. Bezos was once married to MacKenzie Scott but legally separated in 2019. Bezos gave a quarter of his fortunes to Scott, now worth $59 billion as part of their settlement. Furthermore, both have 50/50 custody of their children.
While we don't know much about them, what is certain is that Bezos has three sons and an adopted daughter. Only one child is known to the public: the eldest son Preston. Preston seems to follow his father's footsteps by going to his father's alma mater, Princeton University.
You've Reached The End